London is a city full of unexpected surprises.  Every time I am out, doing an errand or simply traipsing around the park, I always come across something peculiar.  The group of ladies having a 'Hen Party' — Bridal Shower to Americans (featured image) at Hyde Park Corner is a classic example of this. I find this a bit odd because it is an event that's usually done in private, but evidently not for some Londoners.

Many years ago while exploring St. James's Park, Jared and I were crossing a little bridge in the middle of the park when we noticed the magnificent view of the Horse Guards Parade, Admiralty House and the London Eye to the east (photo above), and Buckingham Palace to the west (photo below). My husband is a true Londoner; he was born and grew up here, and probably walked across this bridge a few times as a little boy, but has no recollection, and yet he rediscovered it and the stunning view it offers! Thanks to his adventurous wife. 😉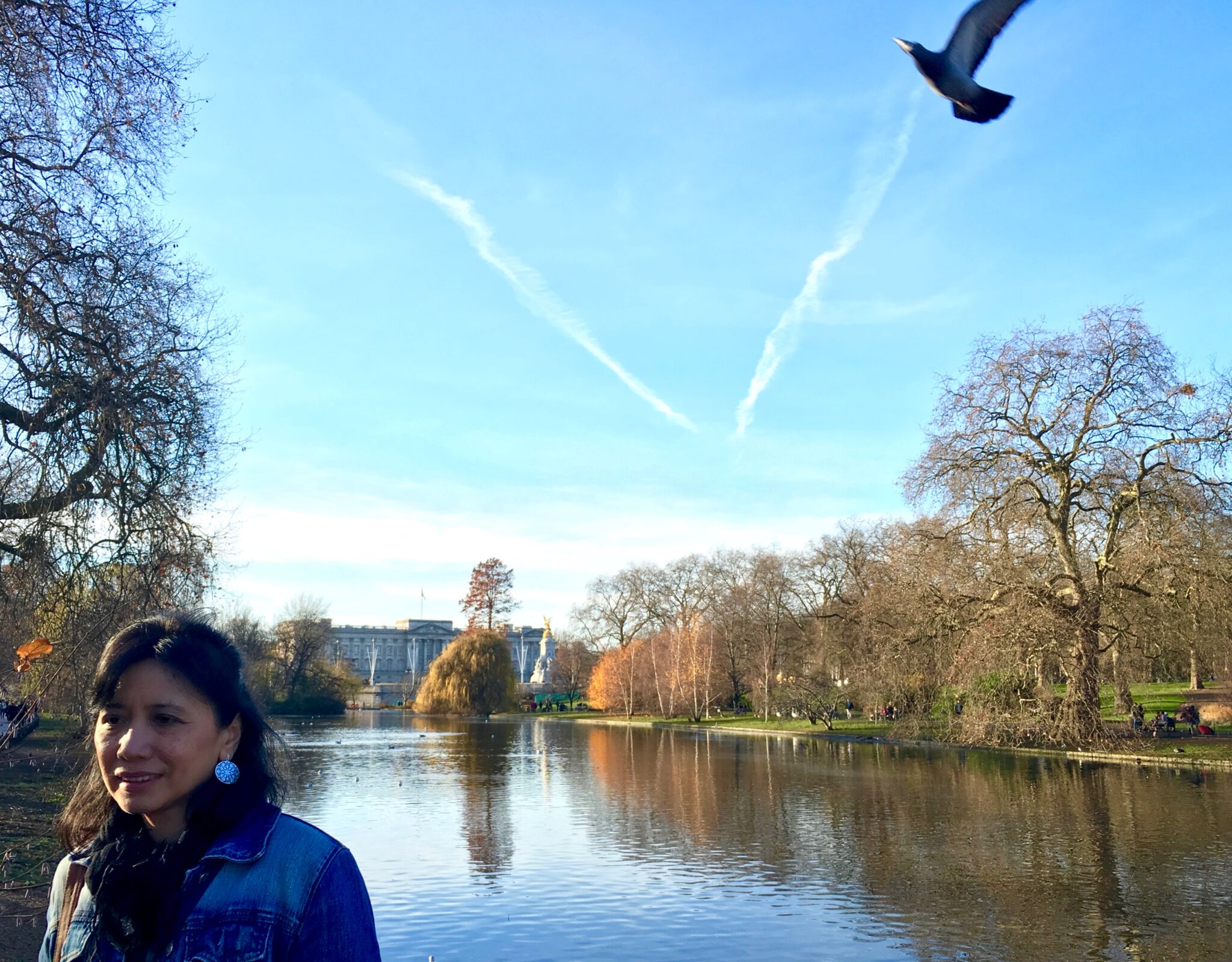 Since then, every time we give a city tour to our visiting family and friends, we always take them to this location. Very few tourists know about this place but it is a fantastic little corner of the city, and a perfect backdrop for a classic London souvenir photo.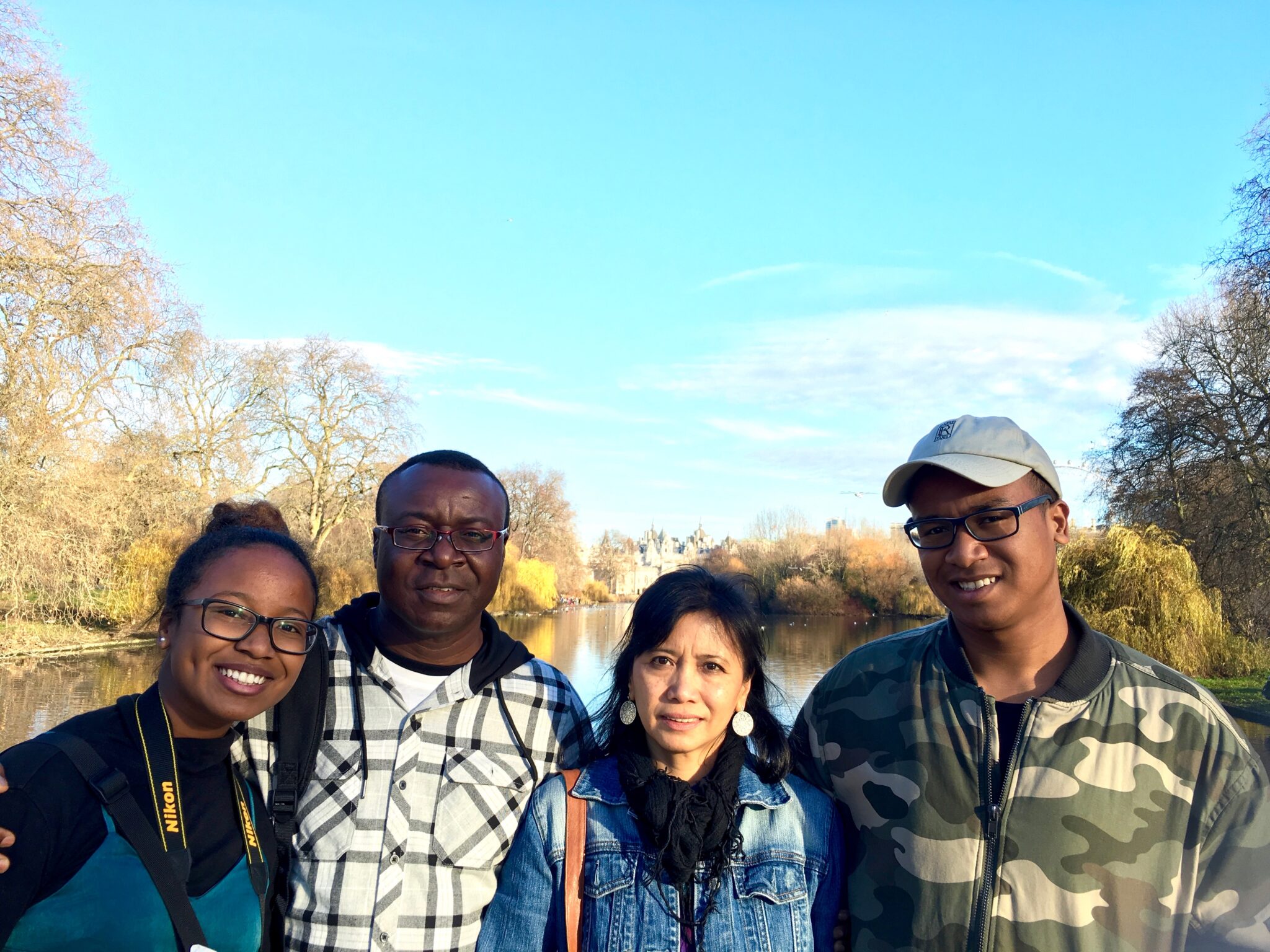 This brings me to mention one of the many blessings of living here. London is a major international centre for finance, art, theatre, fashion, etc., and attracts millions of people from around the world. As a result, I get the opportunity to see family and old friends who come here for business and/or leisure. More often than not, an old friend would contact me from out of nowhere, and voilà, a mini-reunion happens! Can't remember how many old friends, neighbours, classmates and former colleagues of mine have visited London over the years. It's always a blessing to see friends I haven't seen for ages. (
Photos below show some of my old friends who came to visit.)
Also, as a fashion capital of the world, alongside Paris, New York and Milan, London is brimming with fashionable people.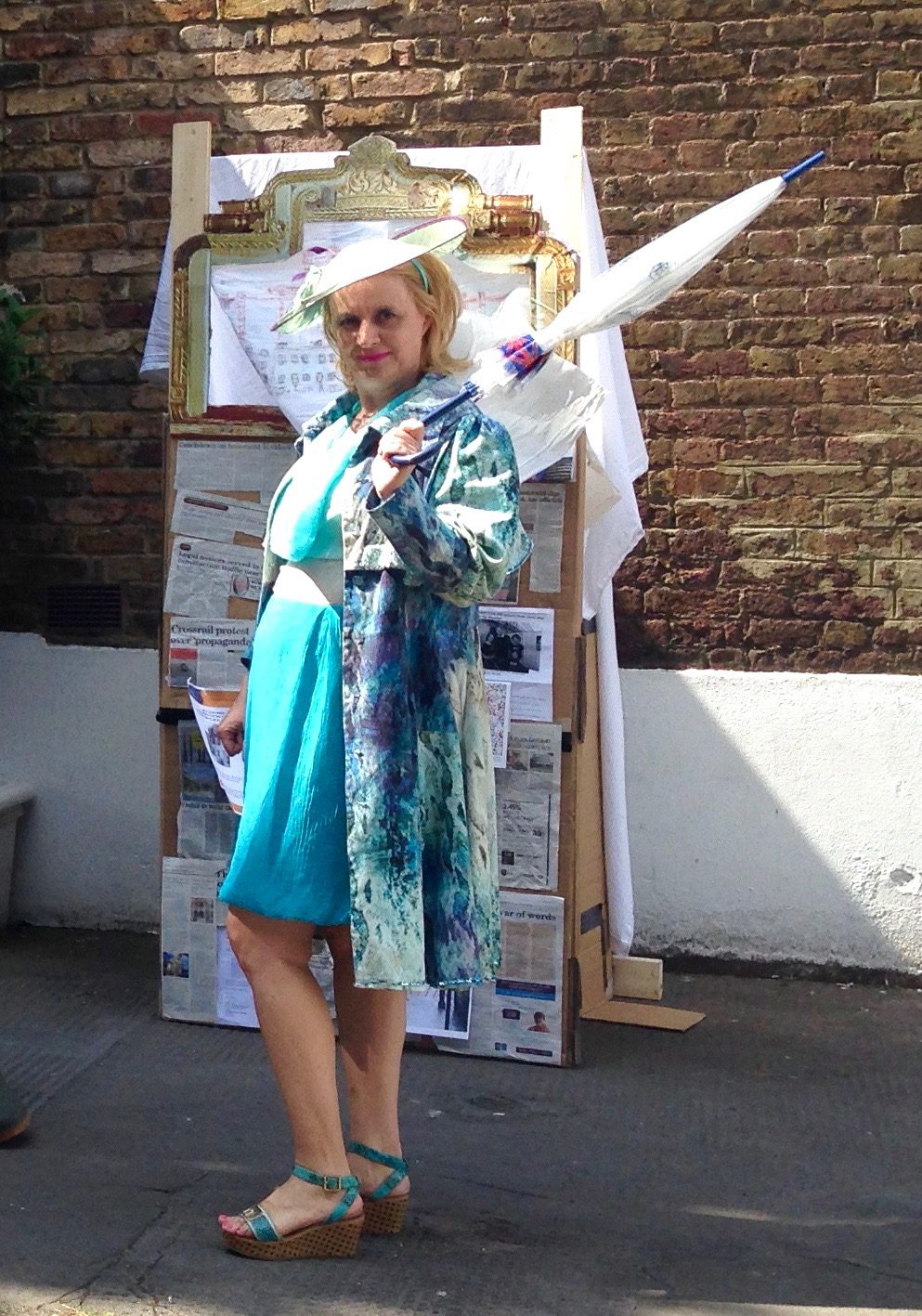 On a Saturday morning when I go to the Farmer's Market it is not unusual for me to see a handful of women (as the lady above) dressed in their Sunday best. Very often I always ask myself, "What on earth is she thinking going to the market in that attire? 🙂  I'd never dress up to the nines for the sole purpose of doing my grocery shopping. Can't imagine myself carrying plastic bags or shall I say 'bag-for-life' (the term used here for recyclable shopping bags) in a dress coat or Chanel tweed jacket. (I'm always in my gym gear or jeans and sweater when I do my errands. But that's just me. 😉 )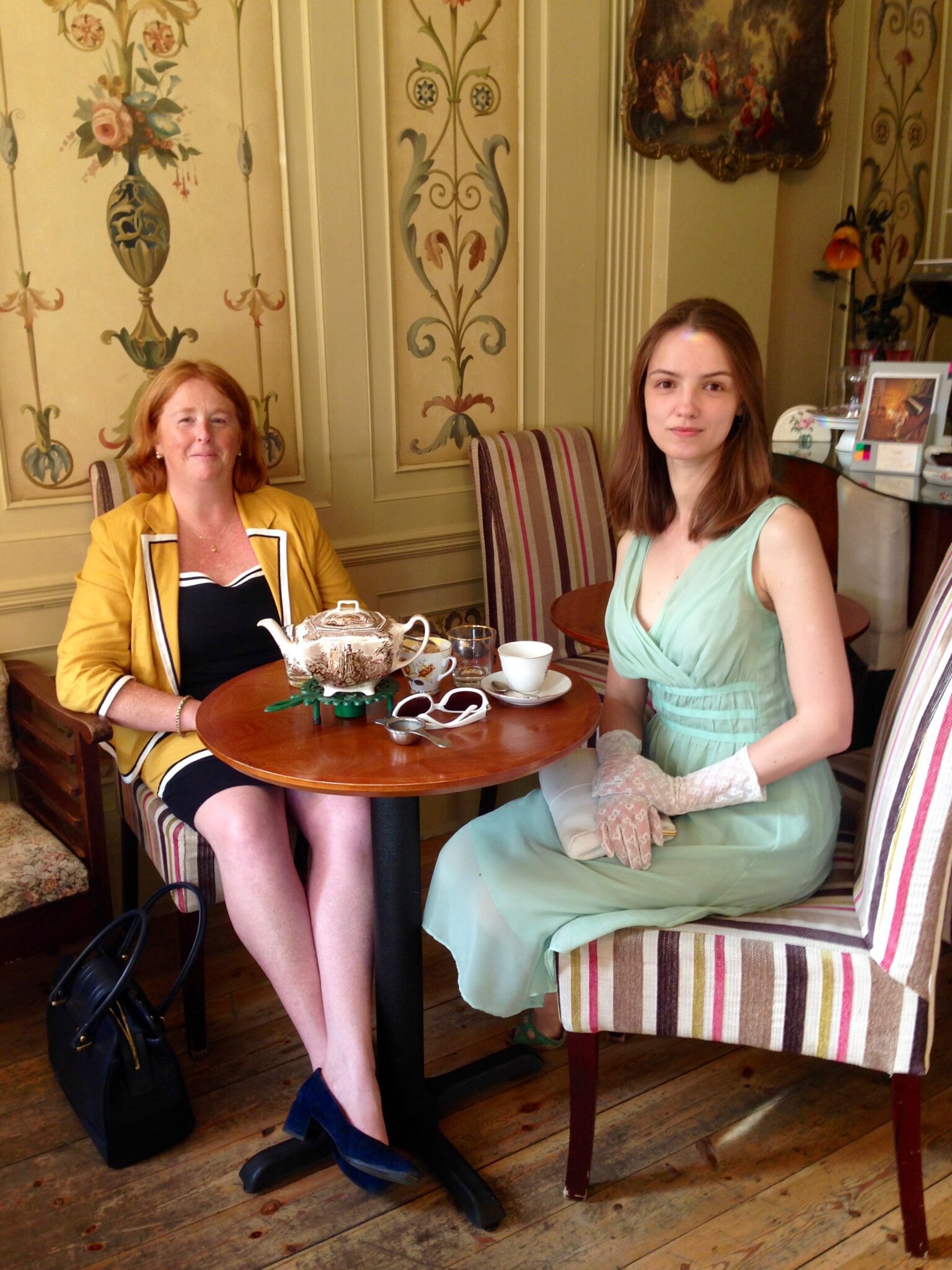 Remarkably, it is perfectly normal to see some ladies properly dressed up for a casual afternoon tea in the neighbourhood like these two ladies I saw at Candella Tea Room, a tiny Victorian-style tea room in Kensington Church Street where I frequently go to with my health-club friends. One time my friends and I were having coffee after a gruelling spinning session, and when I saw these ladies walked in, I was thoroughly impressed that they both looked so prim and proper (while I looked rather dorky in my gym outfit haha!). They sat right next to our table and I soon found out, after a little chat with them, that they were not tourists but Kensington residents.
Very often when I am out traipsing around the streets of London, I see a lady or two wearing a massive decorative hat with a teapot or some feathery design as if they're going to the Royal Ascot or a top sporting event, prompting everyone to
glance
at their bizarre headpiece. People do notice but no one bats an eyelid!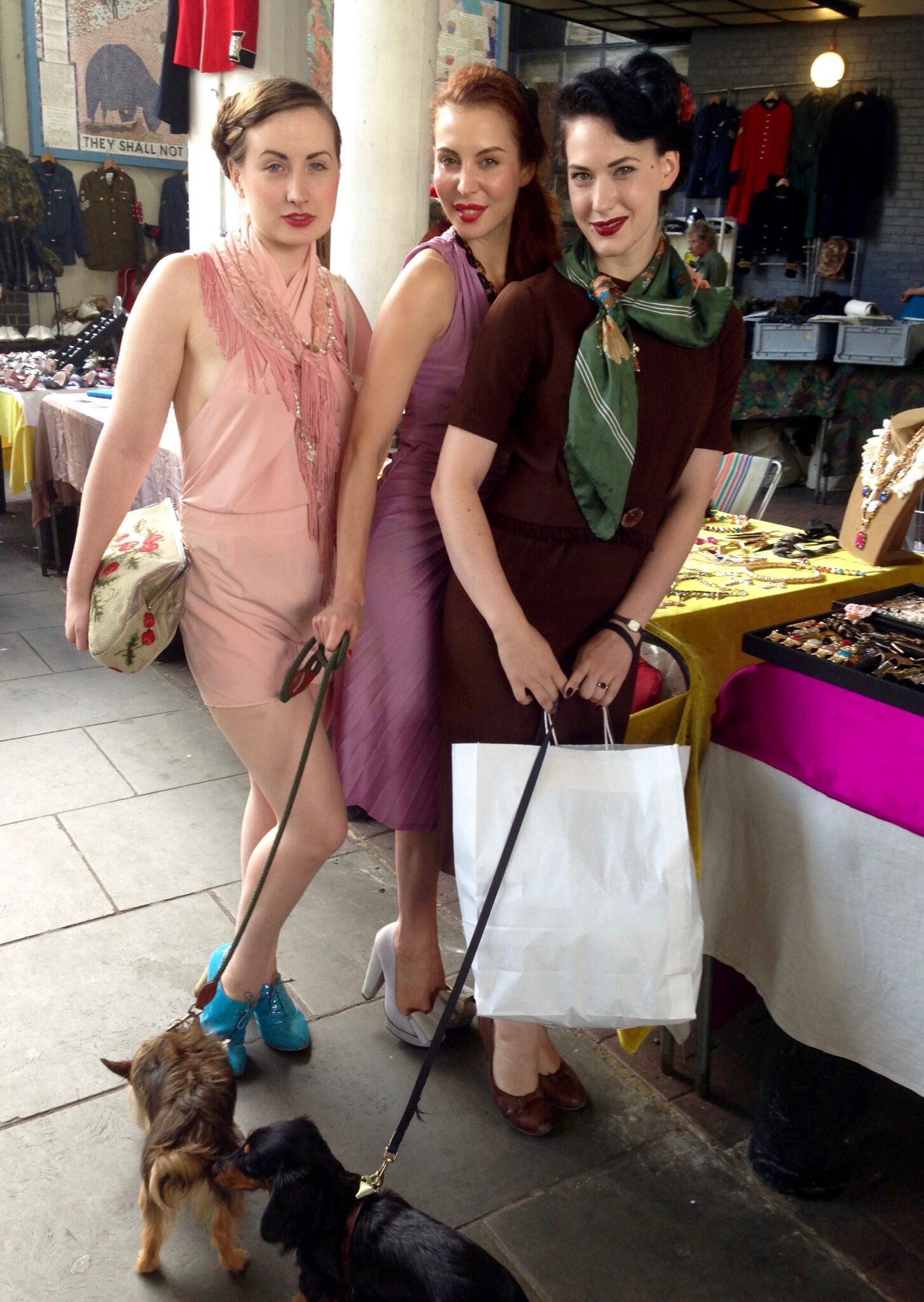 A few weeks ago, while shopping for vegetables and other fresh produce at Portobello Market, three 'vintage-looking' ladies caught my attention; they were plodding through the antique stalls with their dogs, and although it was a bit chilly they were dressed like it was a warm summer day! With temperatures only in the mid-60s, I was wrapped up in my turtle neck sweater and coat while they were in their vintage summer best.  Such display of flamboyance is by no means unusual. This couple, picture below, is another good example. I spotted them on Portobello Road when they were posing for a photograph; a stranger asked them for photo and I went ahead and took a snapshot as well. I found out they weren't tourists but true Londoners.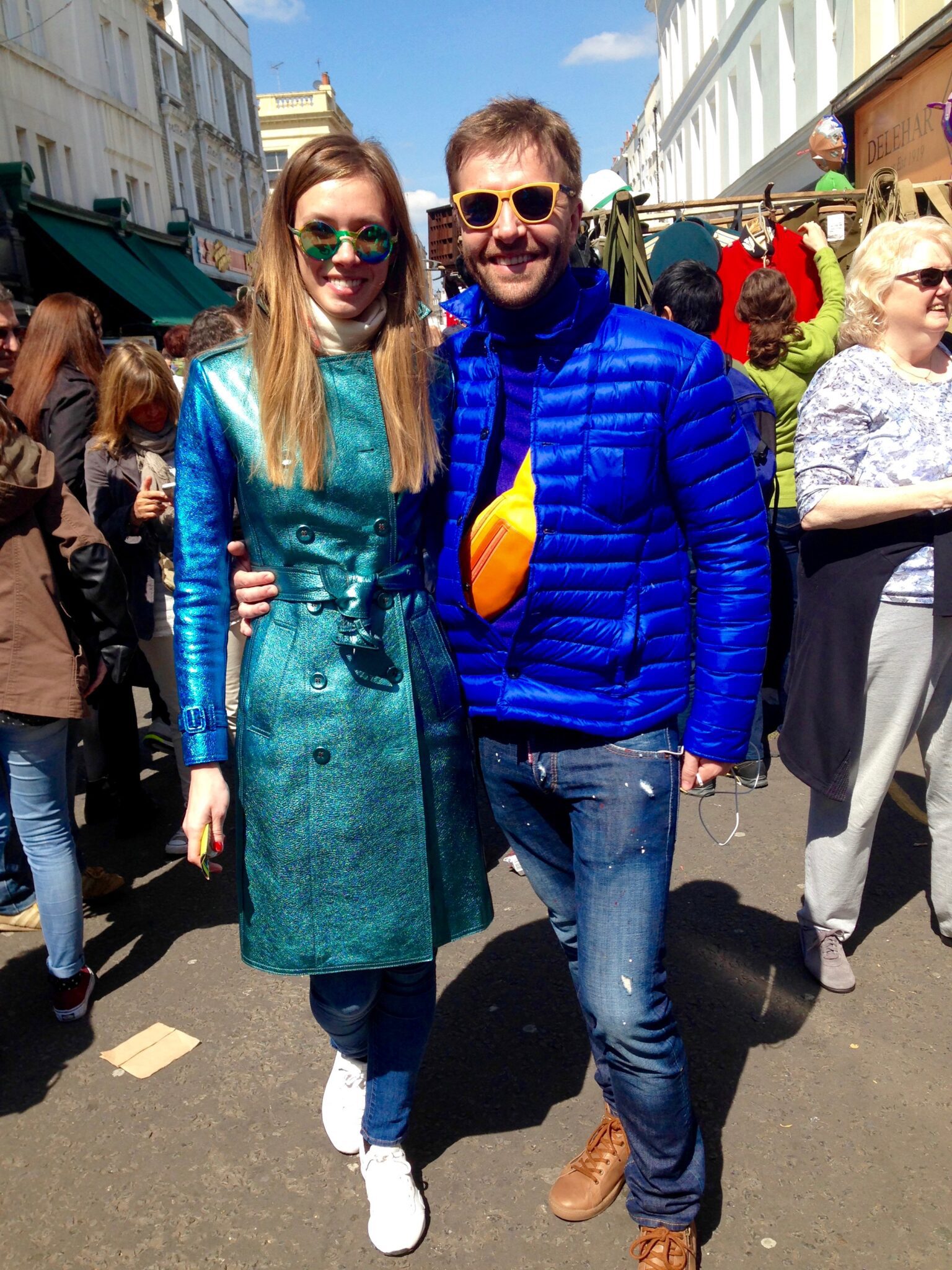 Indeed Londoners are an eccentric lot, and it is striking and inescapable. I mean, the city is brimming with absolute weirdos, and they can get away with wearing whatever they want. Many people tend to have a kind of uber-glamorous look that they make an event out of getting dressed up not just with the apparel they put on but they match it with colourful hair, bright shoes, and all its accoutrements. They like to stand out to get the attention, and at the same time give the impression that they've just walked off a catwalk  or a photoshoot.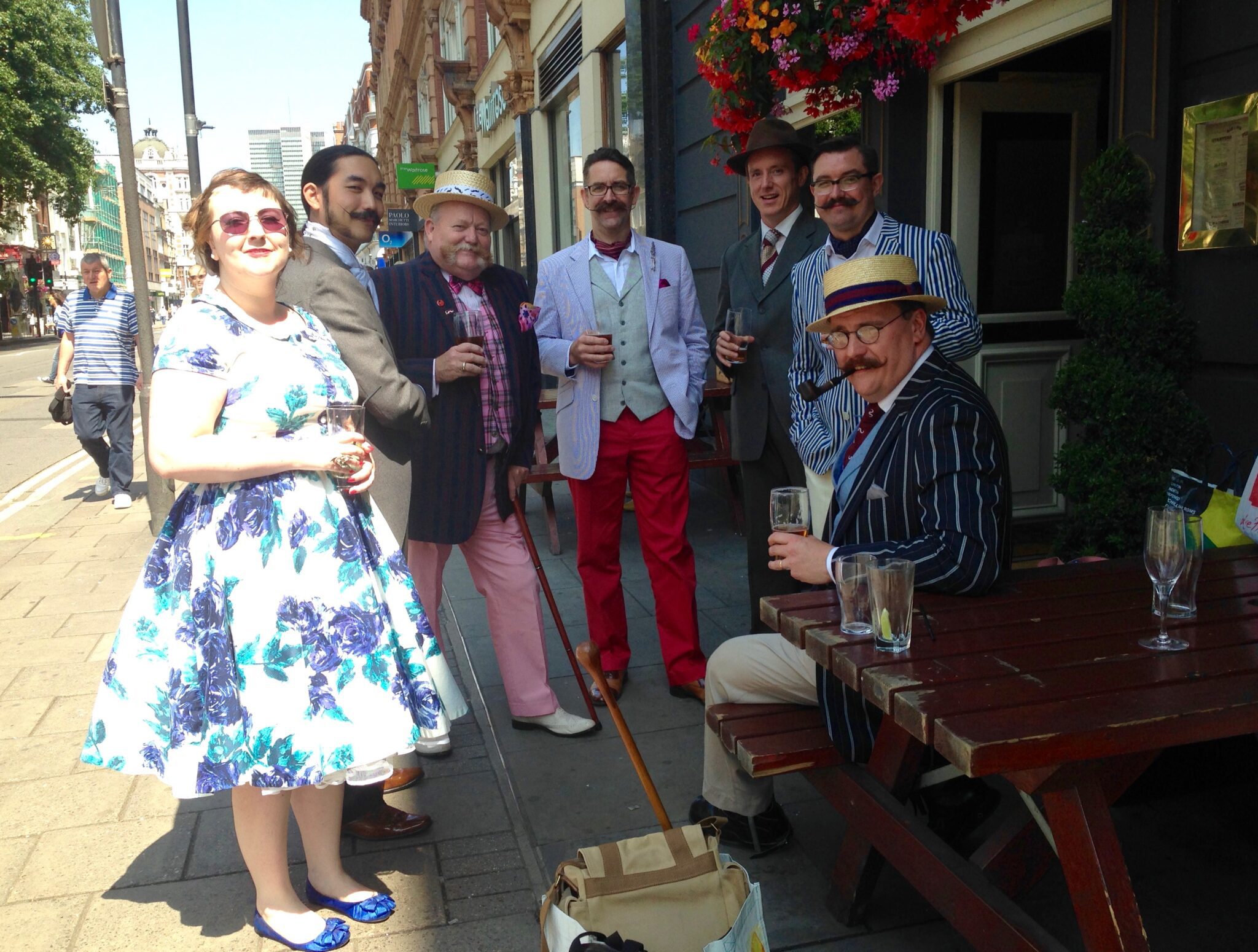 This group of people drinking beer outside a pub is a typical example of what I call 'eccentric' Brits. As if they agreed that the theme is 60s fashion so they all showed up dressing the part for a drink at a local pub. I noticed them as I was walked by; asked if I could take a photo, they gleefully agreed, and even gave me a classic Brit smile. I told them they all looked dashing; thanked them for allowing me to take a snapshot, and they exclaimed in unison,
"Thank you, dah–ling!"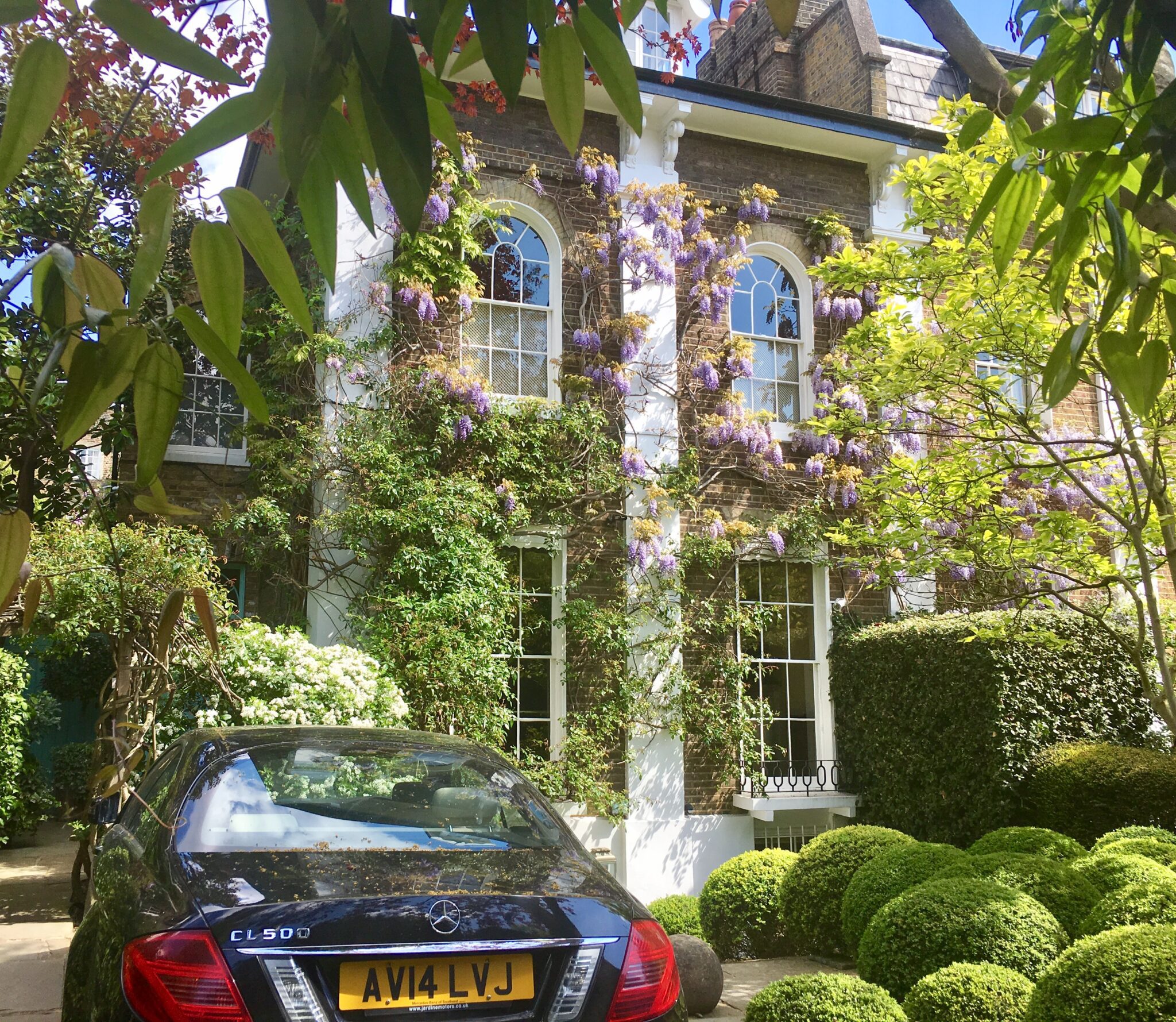 Londoners are extraordinarily busy people. Majority, or I must say 99% of the residents, have no time of the day to give to others except their own close family and friends. The sense of community you'll find in the countryside is non-existent here. The mere idea and the prospect of, for example, having your next door neighbour invite you over for tea to their house is quite heartwarming. But you hardly even see your neighbours, much less invite you over for tea. However, once in a blue moon I'd unexpectedly meet someone who doesn't fit the mould. Like this 
English lady I met the other week
who opened the gate of her mansion and offered me a cup of tea when she saw me taking photos of her house covered in wisteria. It doesn't happen everyday especially in the Royal Borough of Kensington, or anywhere else in London for that matter. Which is another good reason why wandering about to take photos of the spring blooms in the neighbourhood is necessary. If anything, it offers the homeowners, if they care at all, an opportunity to be nice to strangers who show an interest in their house and garden.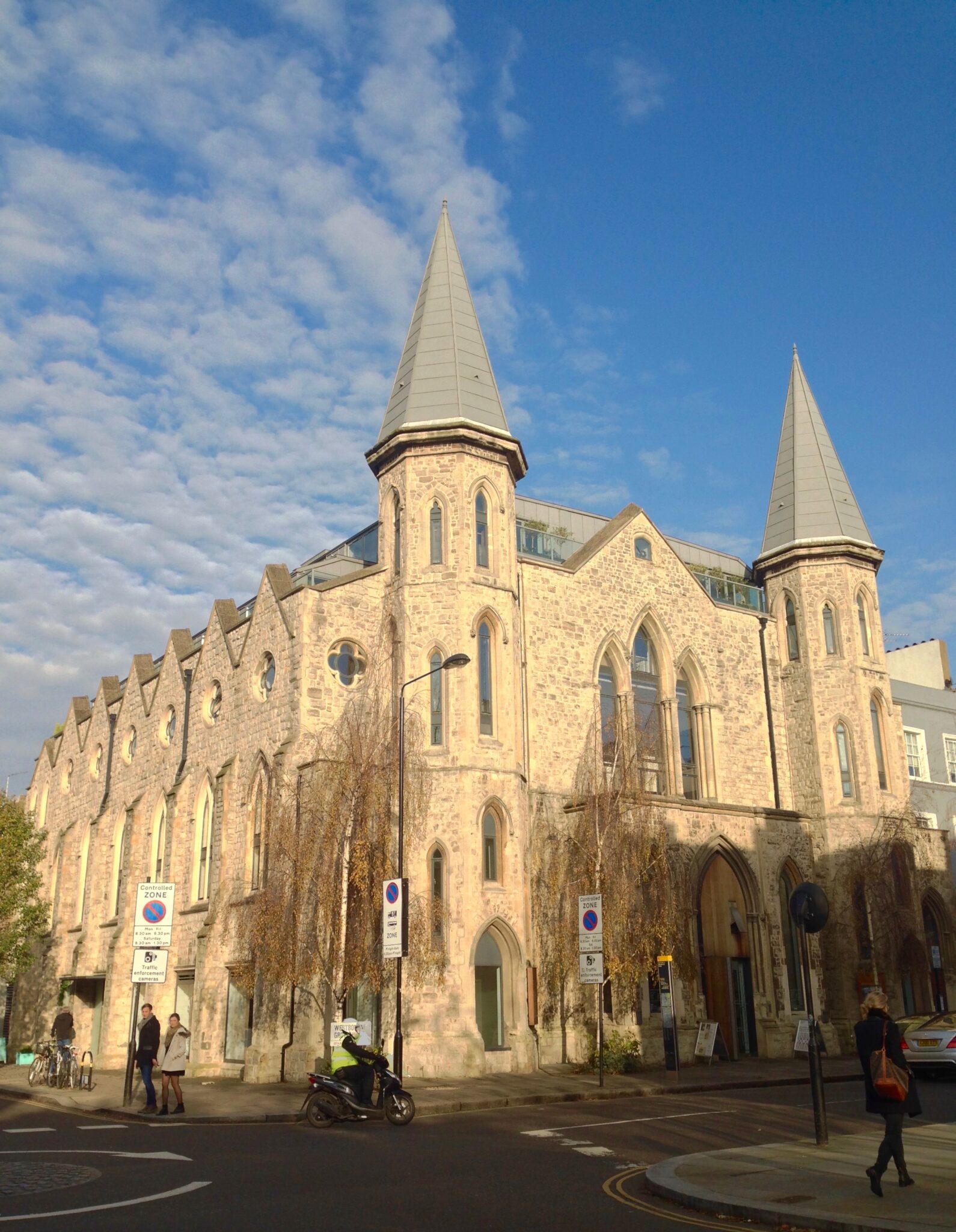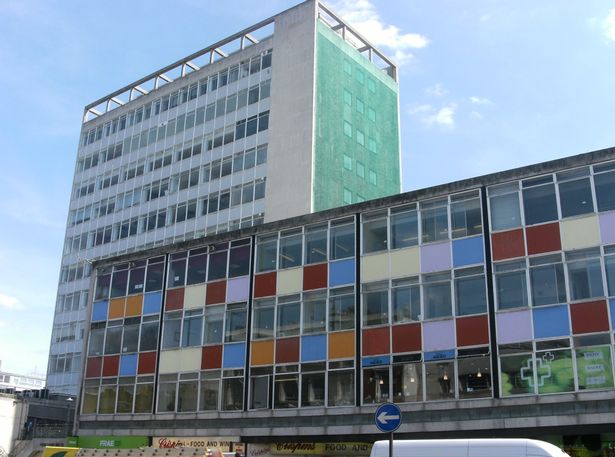 Then, of course, there are beautiful buildings that adorn the city. You could be walking in a neighbourhood lined with Victorian or Regency buildings and all of a sudden, you'll come across with a notably modern but very ugly structure as shown in the 70s postmodernism building above photo.
What is astonishing is not so much the reputation for flair and flamboyance of many Londoners but the fact that a lot of fabulously wealthy and famous people are often seen out and about doing their errands — they're regularly seen at the local butcher or fish shop, Saturday Farmer's Market or doing school runs — just like ordinary folks. David and Victoria Beckham, Claudia Schiffer, Elle McPerson, Keira Knightley, and many other celebrities –Notting Hill residents are just some of the familiar faces walking around the streets of Notting Hill on a daily basis.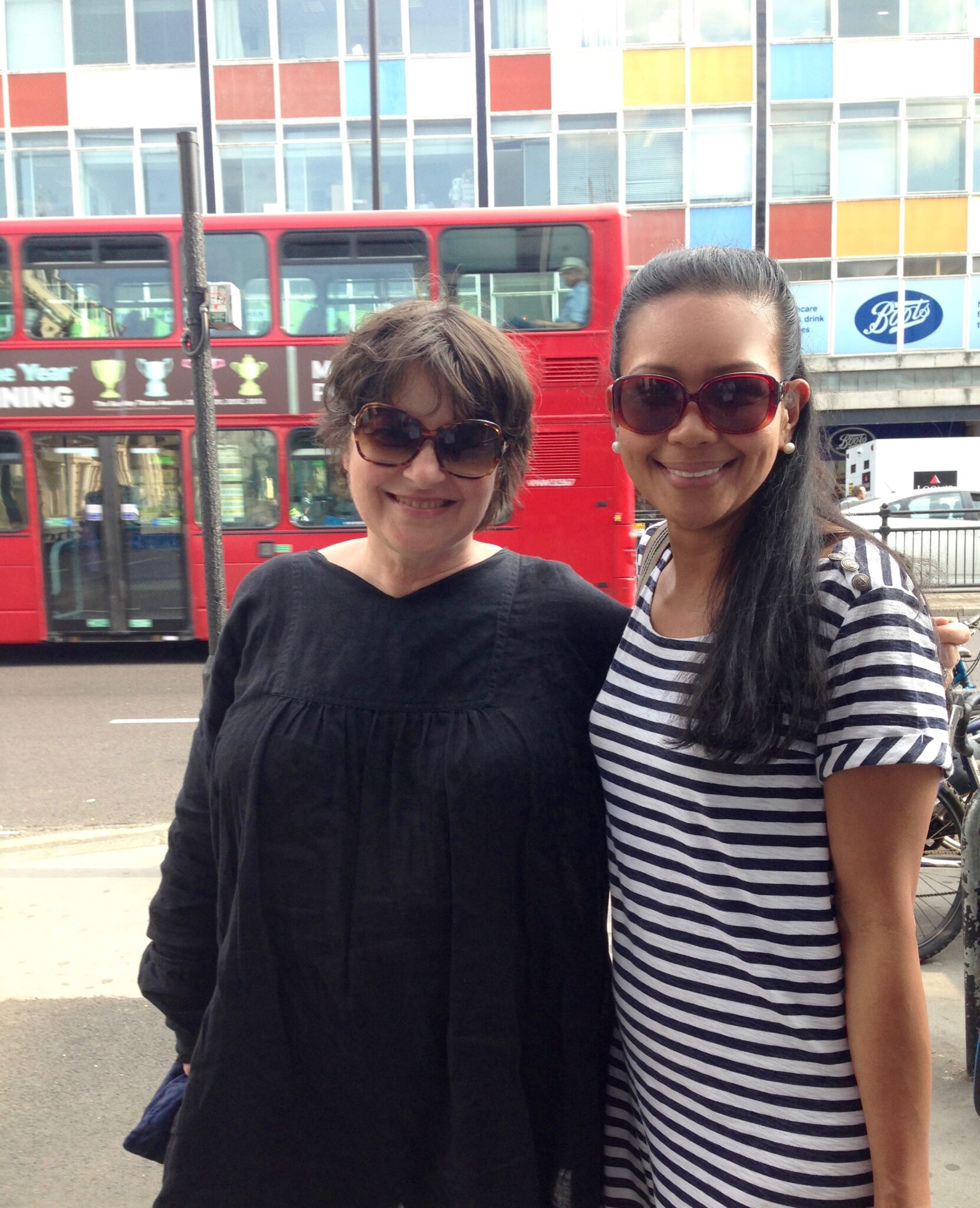 Sometimes I also bump into some low-profile but equally famous Notting Hill residents like this lady next to me, one of the Duchess of Cambridge's favourite designers. One time I shamefully asked for a photograph with her (did it for a dear cousin back in Manila who is a huge fan of the Duchess of Cambridge). Can't mention this fashion designer's name (she doesn't give any interview, or want her face on the tabloid but told her I was gonna put our photo together on my journal); she's very modest and down-to-earth. My husband and I first met her and her husband back in 2000.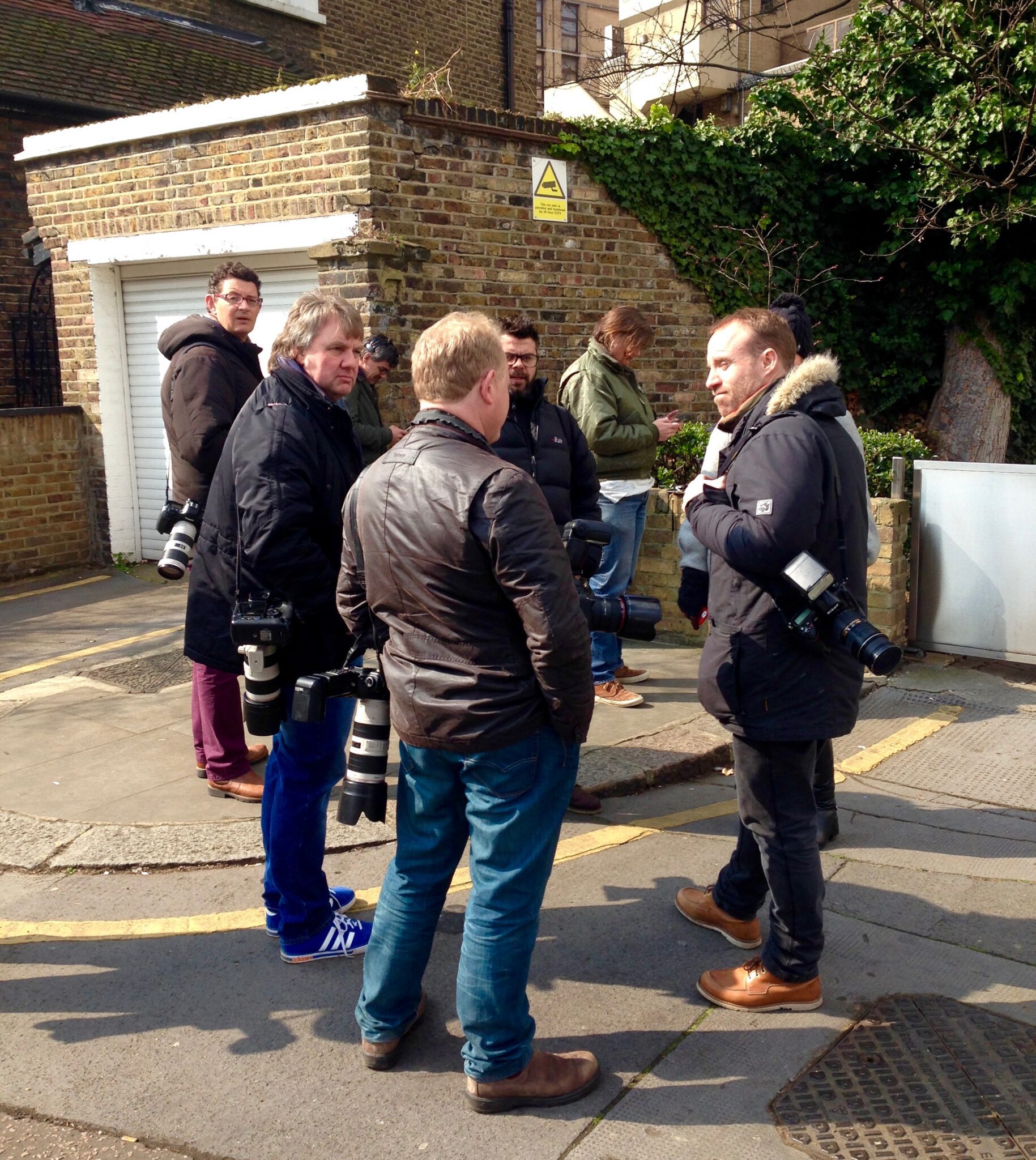 Seeing a paparazzi or two, sometimes a handful of them, on the street waiting for, or at times chasing someone —  a royal or a celebrity — is not a rare but a normal spectacle.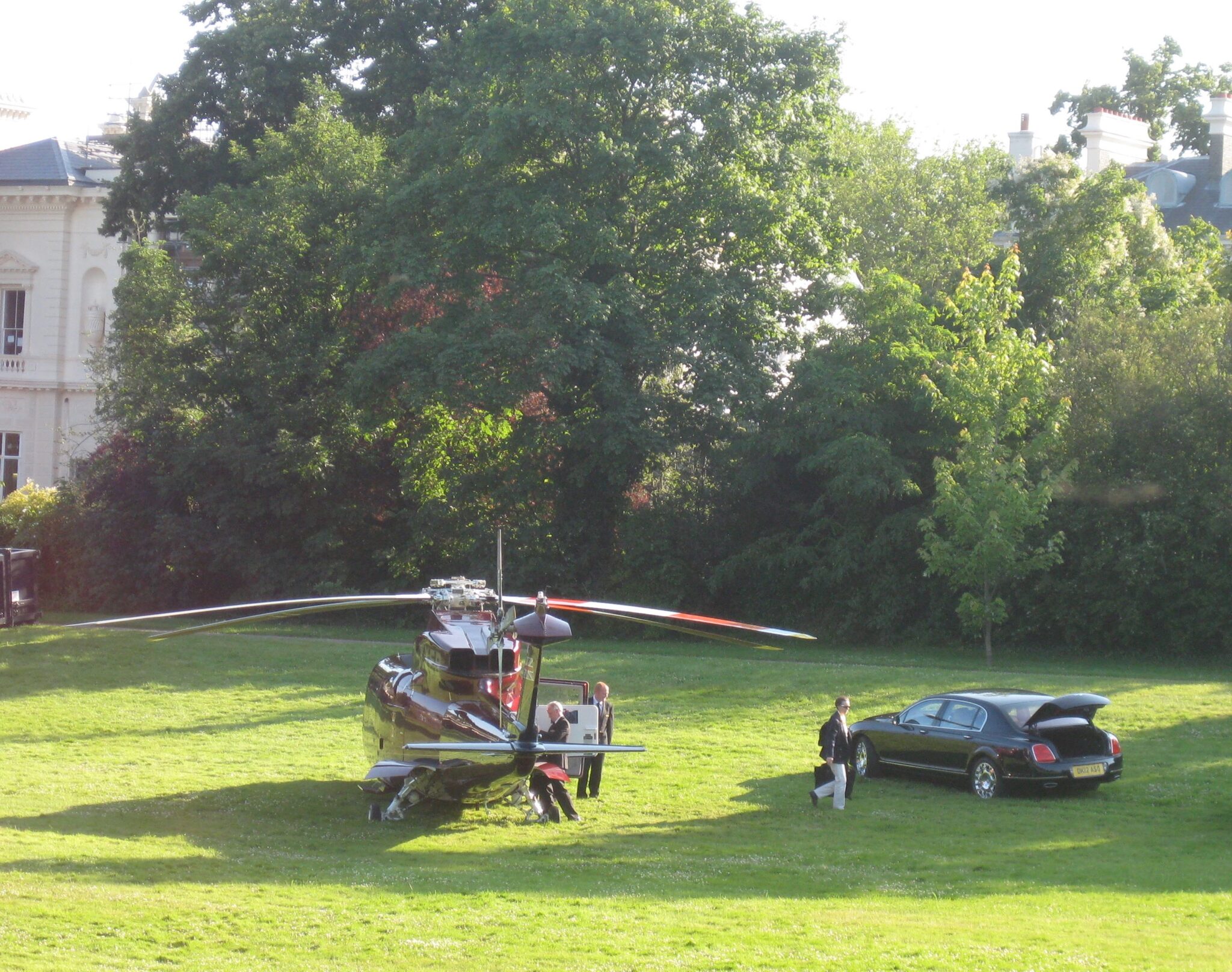 There is one other important aspect of living in London, and that is, there's no time to get bored. There are loads of exciting stuff to do. For instance, a leisurely walk to any of the royal parks such as Kensington Palace doesn't cost a penny.  I am local to the area so I'm at the park, either running or taking a leisurely walk, just about everyday, and I often get the chance to spot one or two of the royal residents, either being dropped off/picked up by the helicopter or driven in/out of the palace, or walking their kids and/or dogs around Kensington Gardens, or getting a cuppa at Starbucks, or shopping at High Street.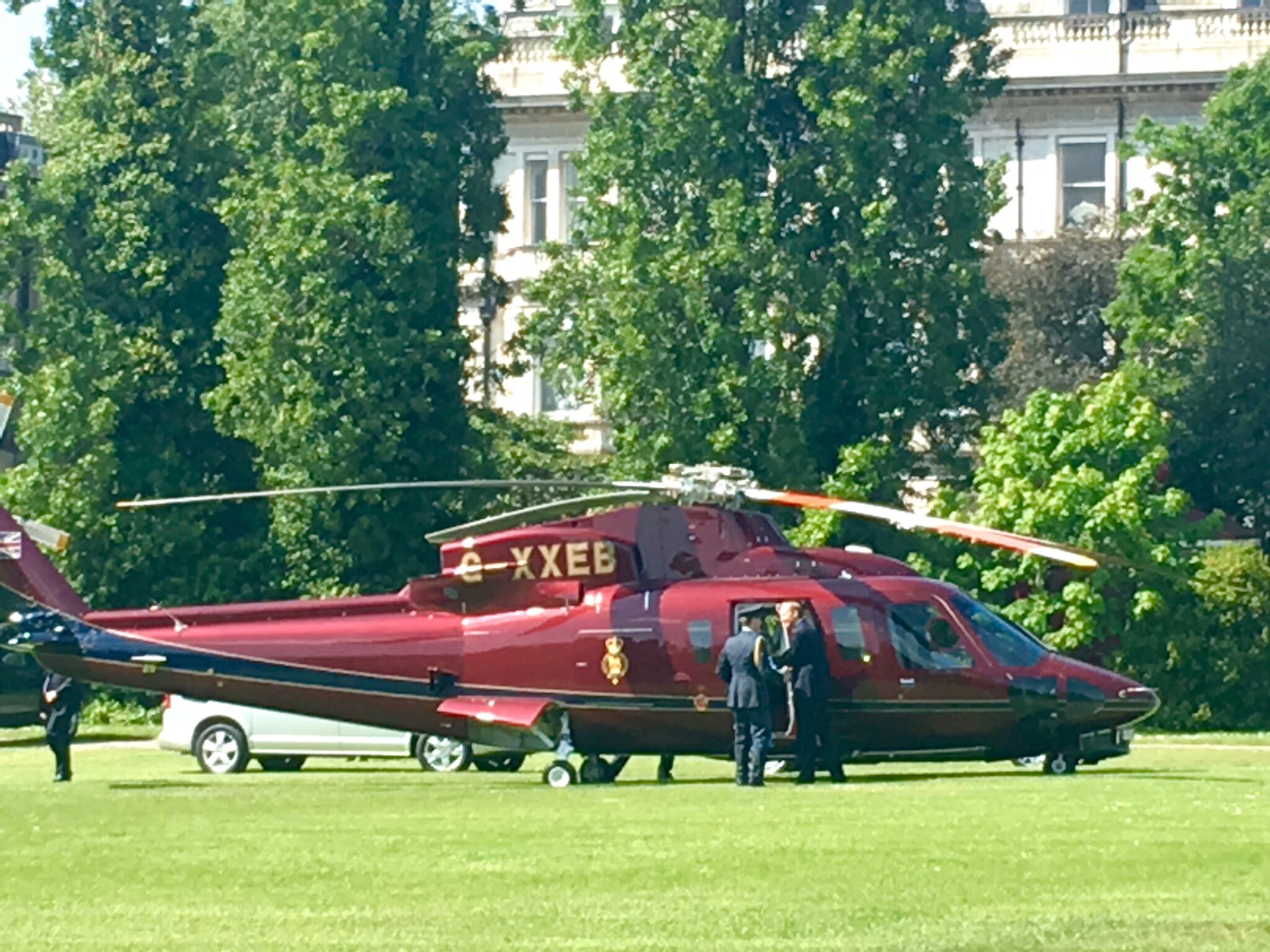 There's also plenty of amazing museums and art galleries, historic royal palaces and tons of quirky London attractions. There's just no reason to get bored around here.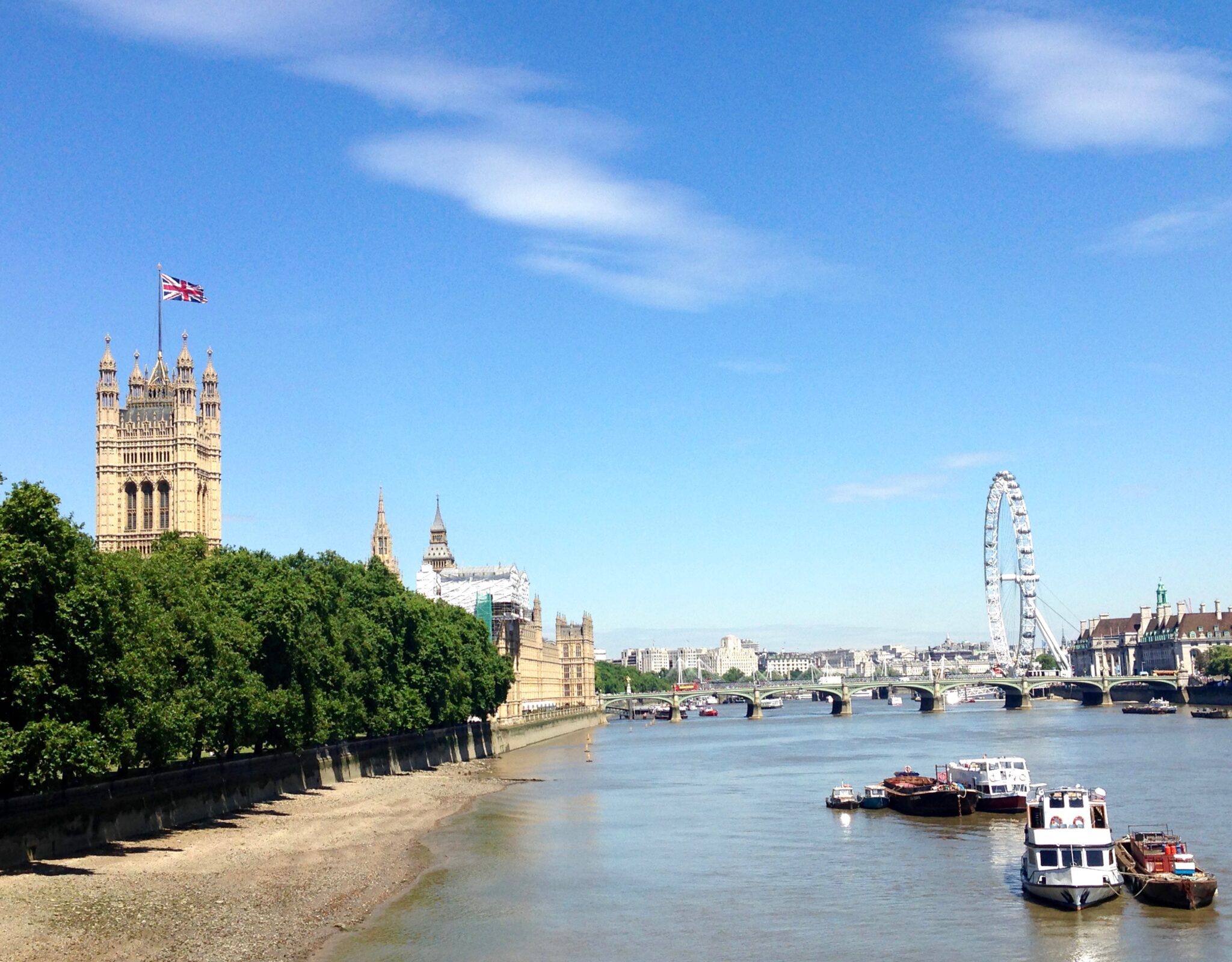 Finally, London has its funny side, too. For instance when the sun comes out even in early spring and most especially in the summer, everyone heads out to the park, some would artfully strip their clothes publicly, and lay down on the grass to get some sun tan. If you're a tropical girl from the east like me, this seems strange to see people treat the park as a beach, and of course, shocking to see naked/semi-naked people sprawled all over the place.
To give a detailed account of what it's like to live in London is too boring, and rather irrelevant. But just a brief account on how the city has turned into since my arrival seventeen years ago, consider the following scenes:  a big fight erupts when there's ten school kids on a bus; gypsies begging on the streets; Christians being persecuted for standing up for their faith; and there's many other real life spectacle that the tourists may never expect to see when they visit London.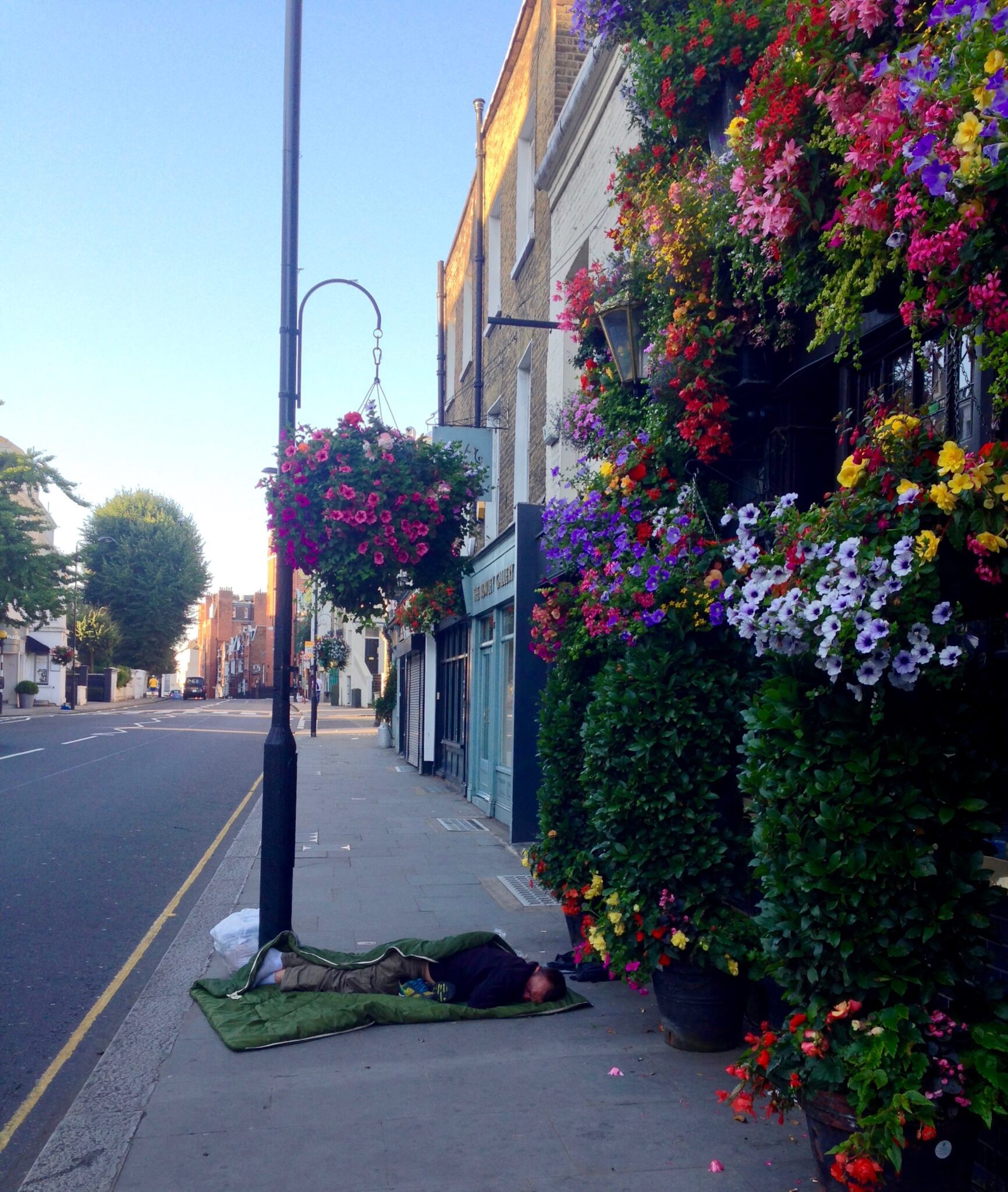 A lot of changes have taken place since I moved here in 2000. One thing remains however, The Queen and other members of the royal family remain very popular and have the most power to allure Americans and other people from around the world to travel to the city, enticing them to stay despite the high cost of living.
Of course, there remains something deeply troubling about living in London, but despite its oddness and madness, it is a remarkable and a truly unique place to live. I appreciate the city for what it is, and I take advantage of the opportunities available to me as an adopted Londoner. Surely this will be my home until the Lord brings me (and my husband) somewhere else.