Other than seeing blossoms, there are other things I am so thankful for when spring arrives in London.  For one thing, the sun finally makes an appearance; I get to wear my spring jackets and put away my winter coats!  Consequently, I get to feel the warmth of the sun on my skin and get Vitamin D from sunlight.  The days are also longer with temperatures rising; the trees begin to burst back to life, and the flowers are blooming making the parks and the streets look a little bit more magical.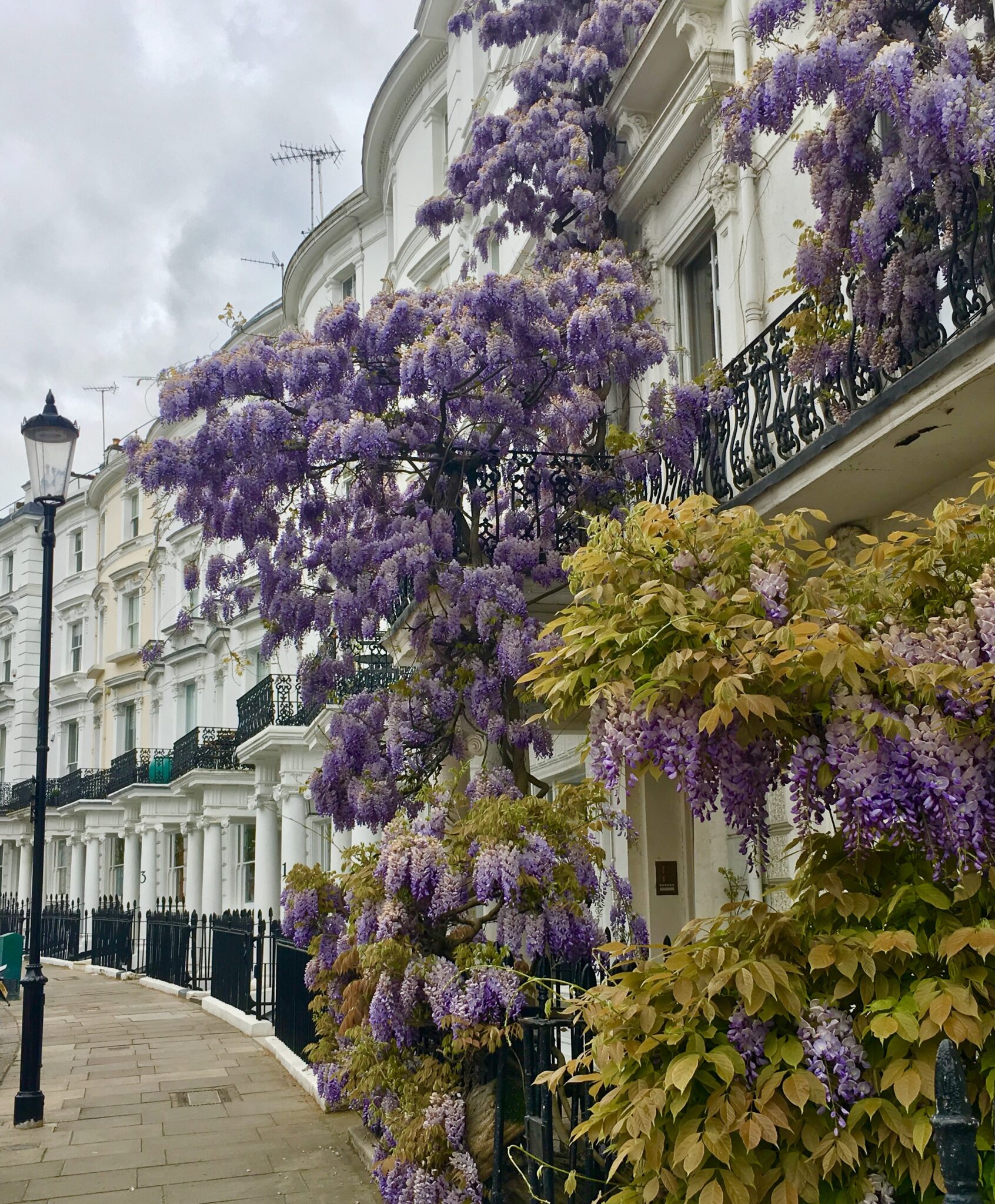 I am not a photographer (I only use my iPhone, can't use a proper camera for the life of me but I need to learn haha!), but I try to capture some of the most scenic views in the neighbourhood as the first springtime days show Notting Hill's greenery and blossoms in all of its glory.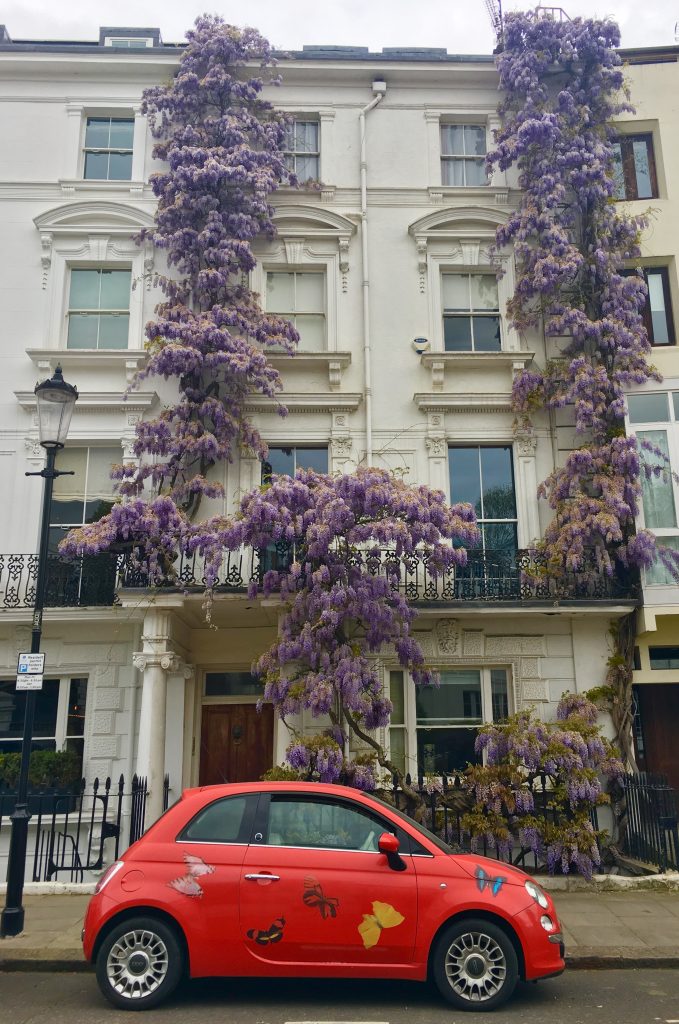 There are magnolias, cherry blossoms, and other trees that line the streets standing tall and swaying outside tall Victorian and Georgian townhouses, and fragrant wisterias adding colour to the roadsides.  Anywhere you turn to, gorgeous blooms abound!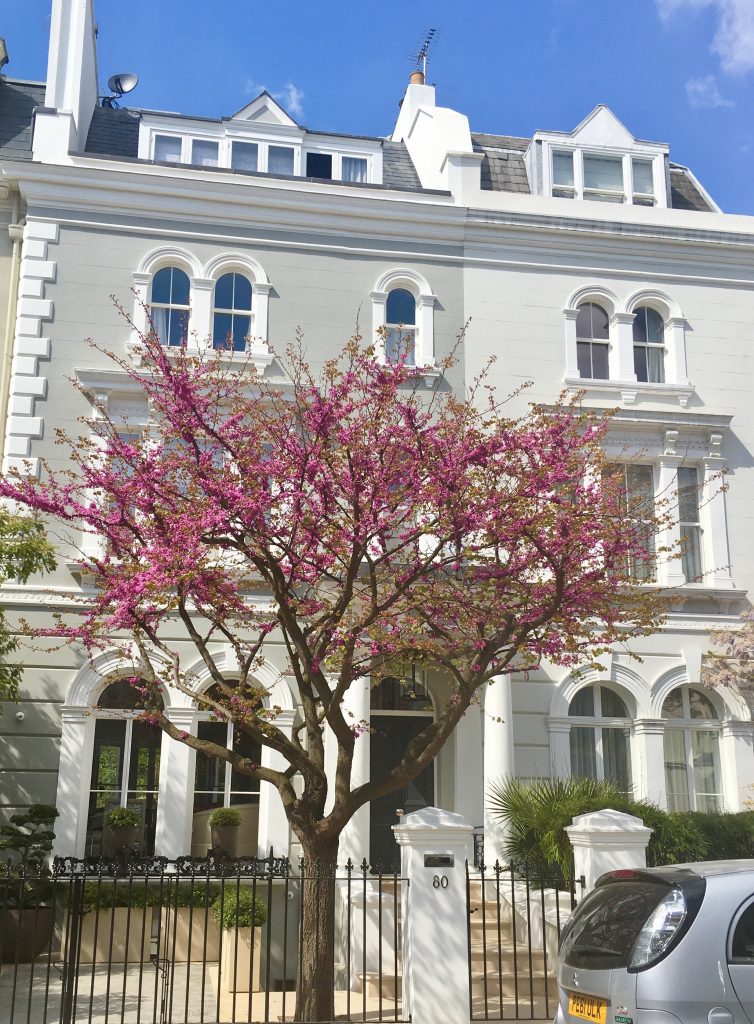 Londoners, and visitors alike, don't even have to wait for the Chelsea Flower Show next month to enjoy some of the most beautiful flora and fauna.  They simply need to step outside of their doorstep or go to any of the royal parks and see all the beautiful blooms.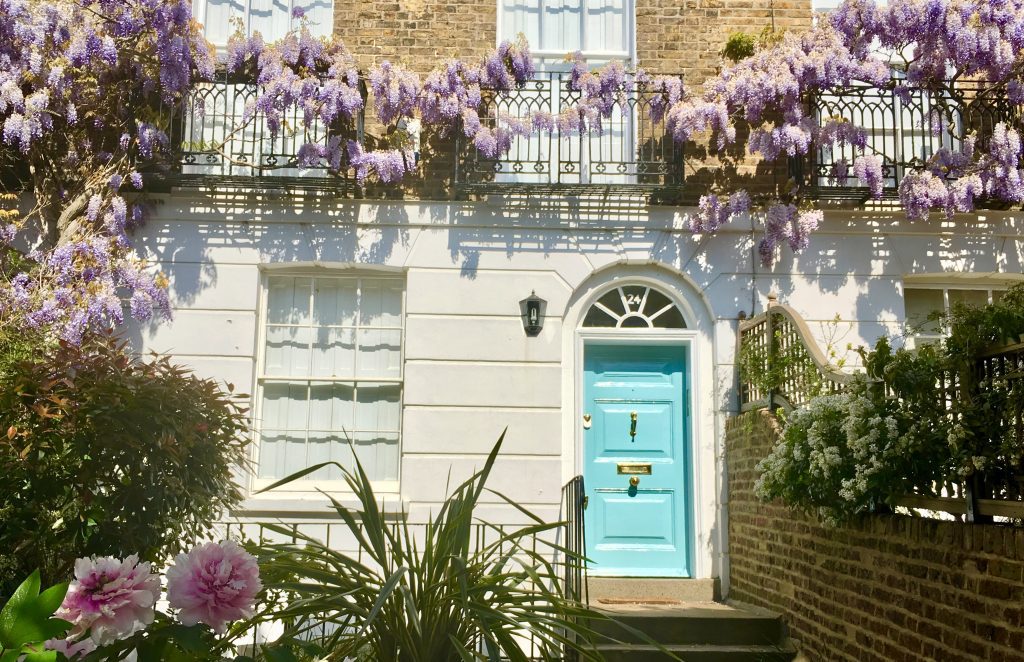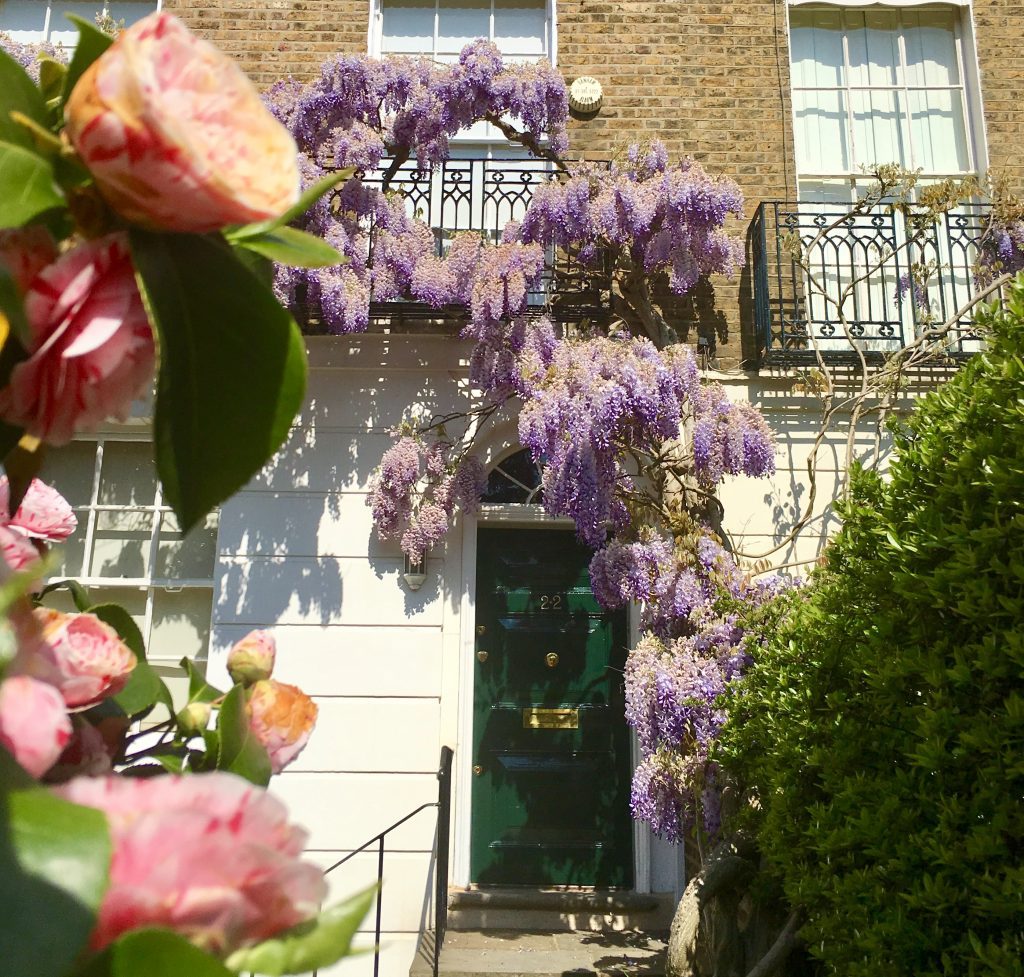 The neighbourhood becomes 'wisteria-land' for a few weeks.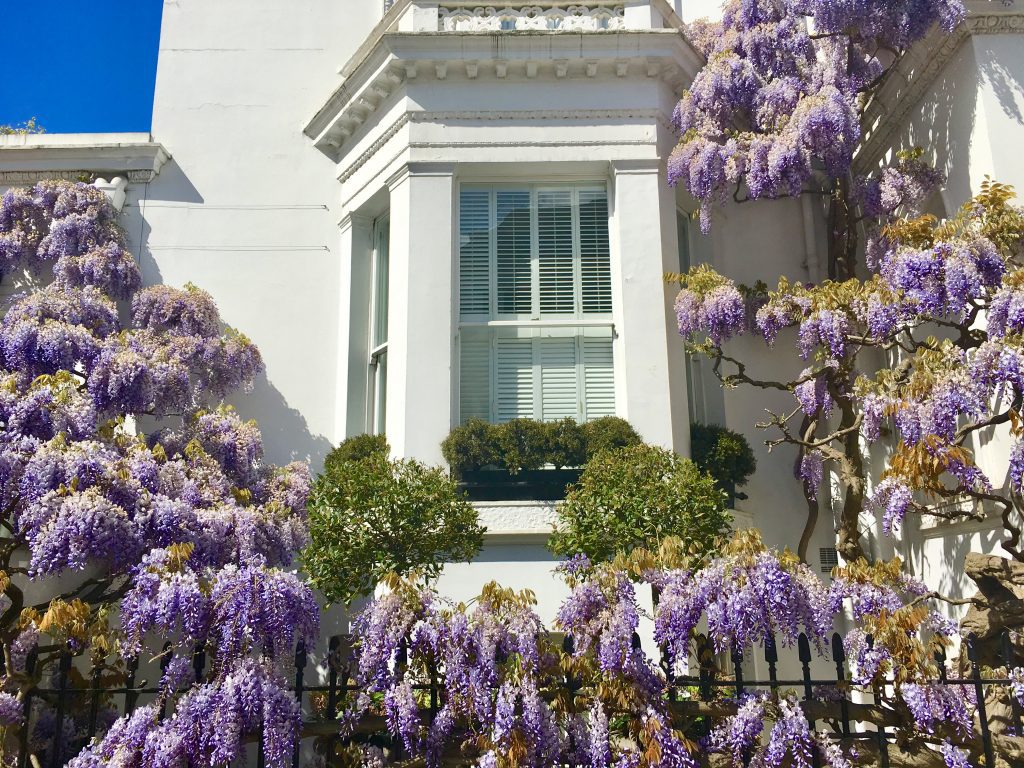 There's a street where practically every house has lilac wisteria covering most of the facade.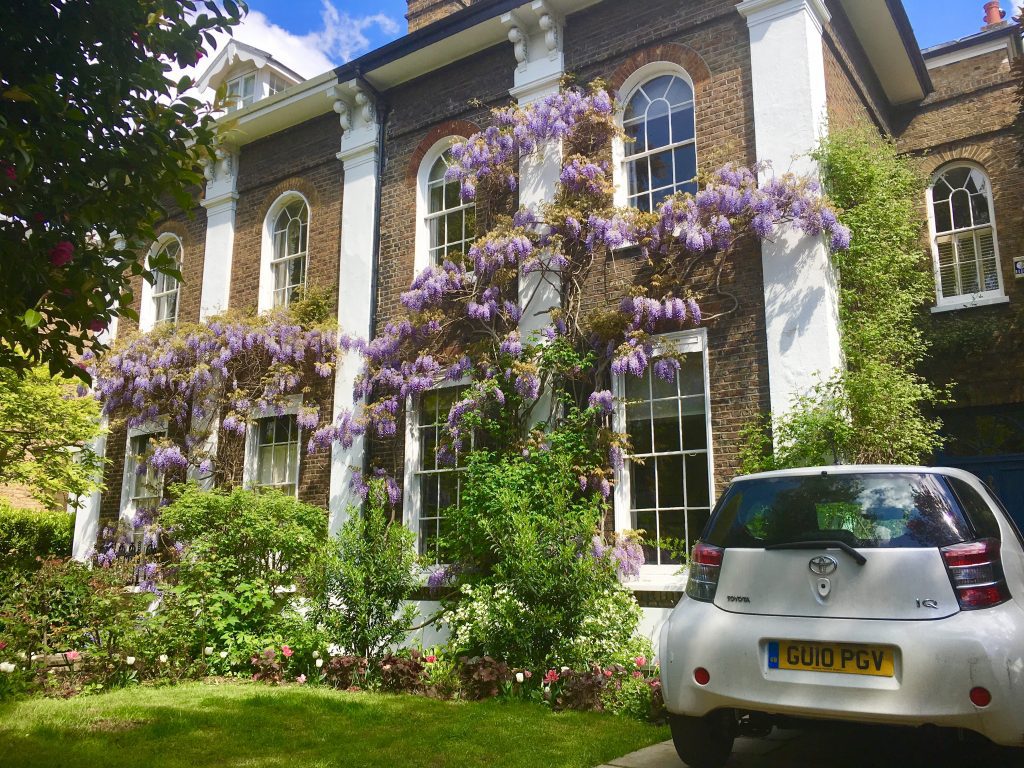 Most of the terraced houses have candy coloured doors that complement with the stunning blossoms.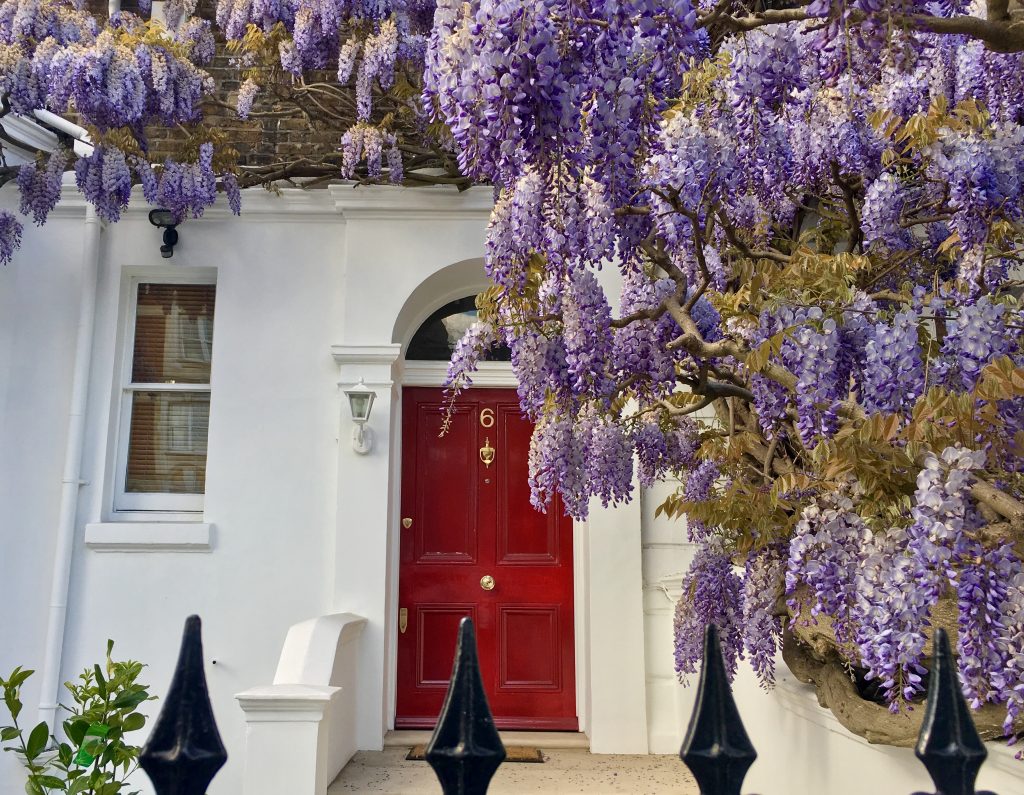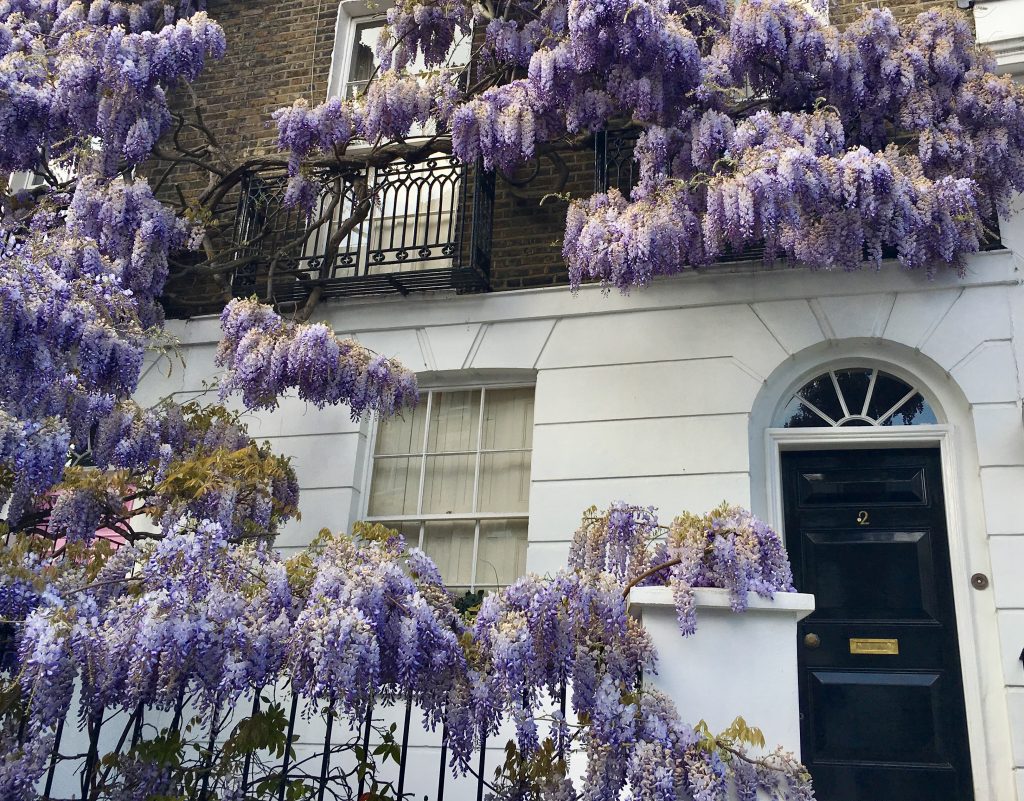 The glorious, colourful display of pink sakura (cherry blossoms) and purple wisteria is 'Instagram-worthy.'