After a long and dark winter everyone heaved a gleeful sigh of relief that winter is officially over. Yes, the fine spring weather that everybody is eagerly waiting for has finally arrived in London!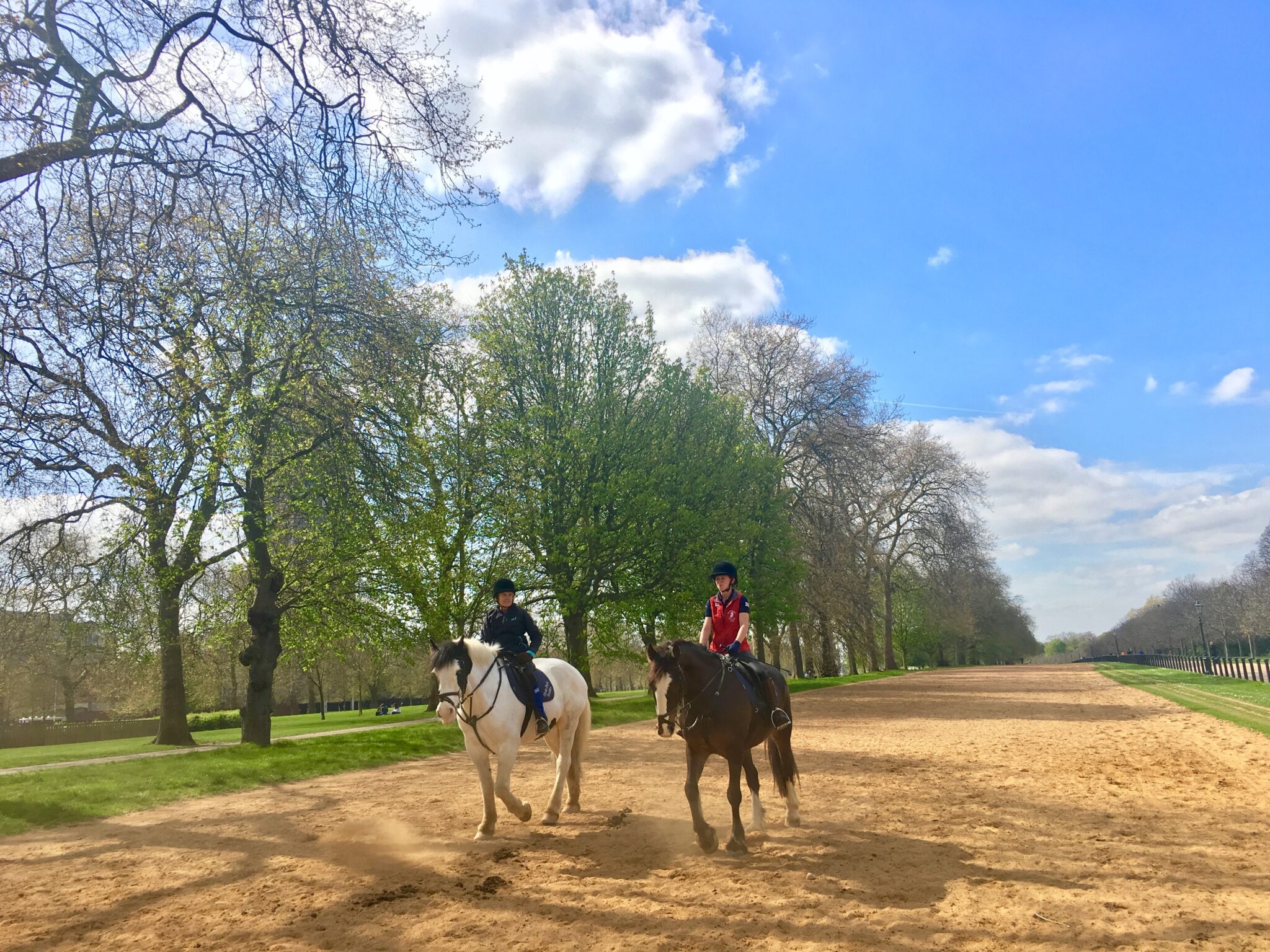 For a couple of weeks now, days are slowly but surely starting to get warmer with temperatures rising in the bright sunshine up to the high 70s.  It's still cold outside but hopefully, that chill won't last forever. 🙂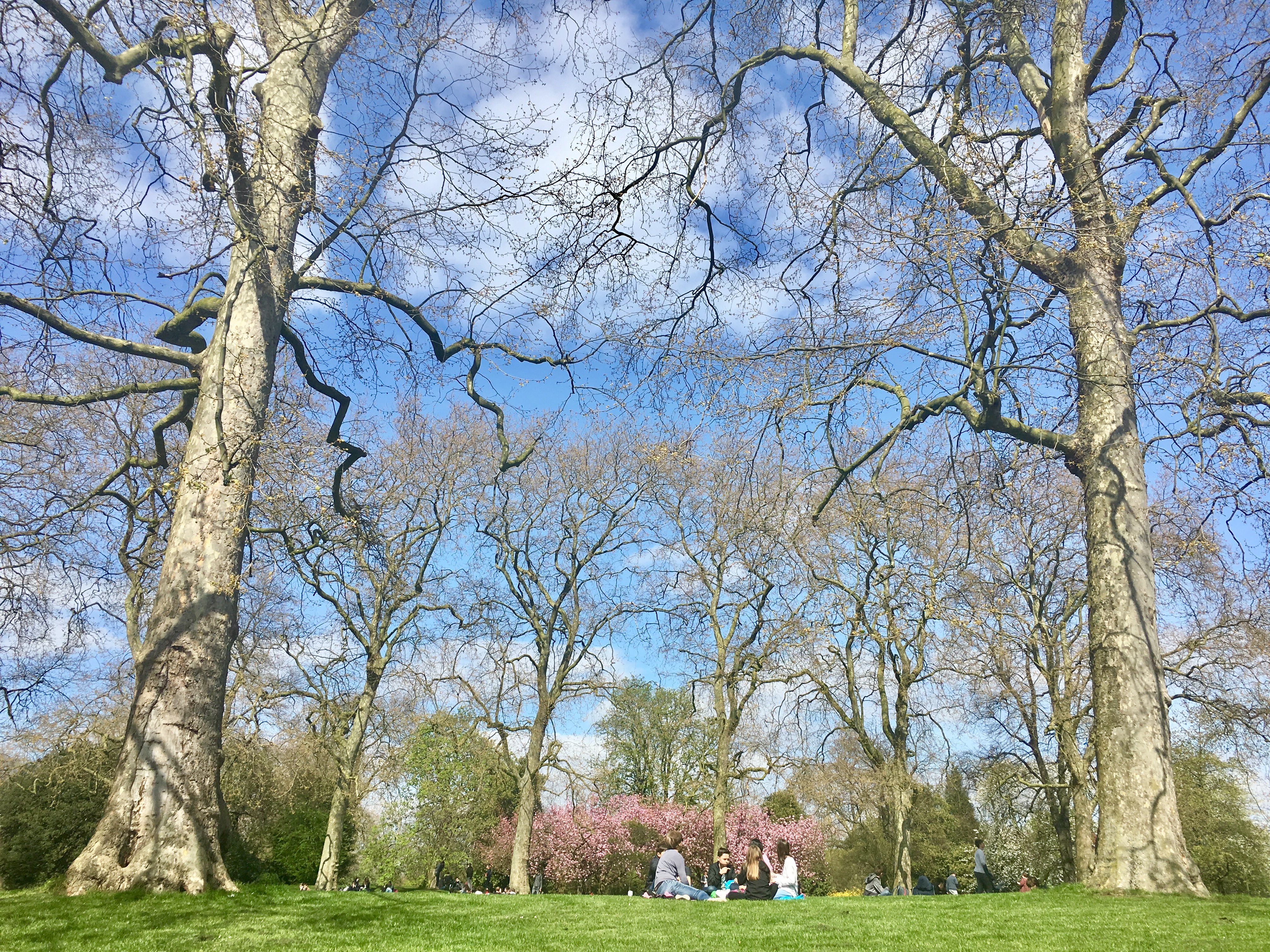 For some reasons, warmer and sunnier days cause people to have an extraordinary sunny disposition.  So a lot of people seem to shake off their winter blues and put on a smile (as opposed to a sad, miserable look during the winter months) and they're out in the park for a walk, picnic, football games, etc.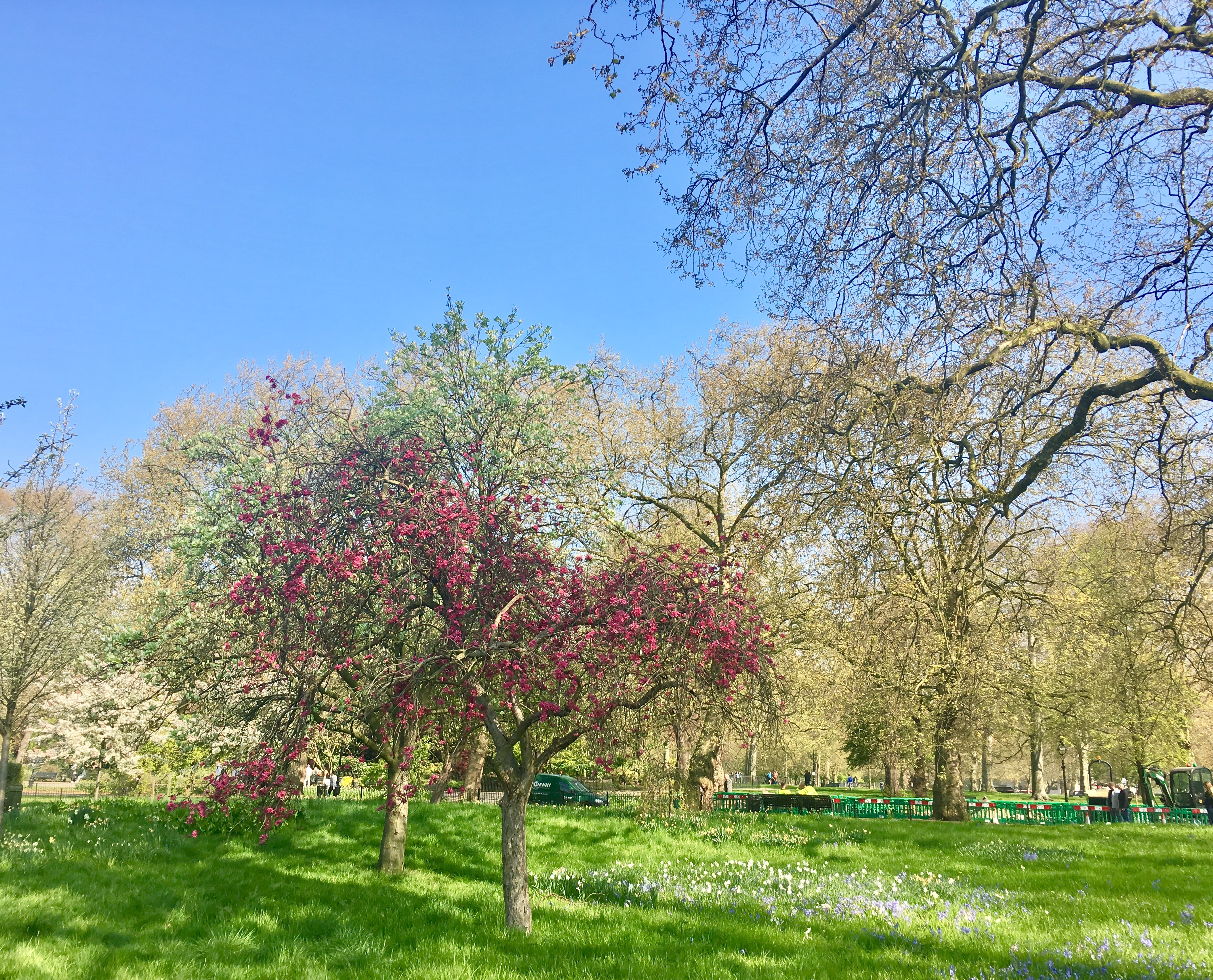 The parks and gardens are vibrant with the trees and plants bursting into blooms.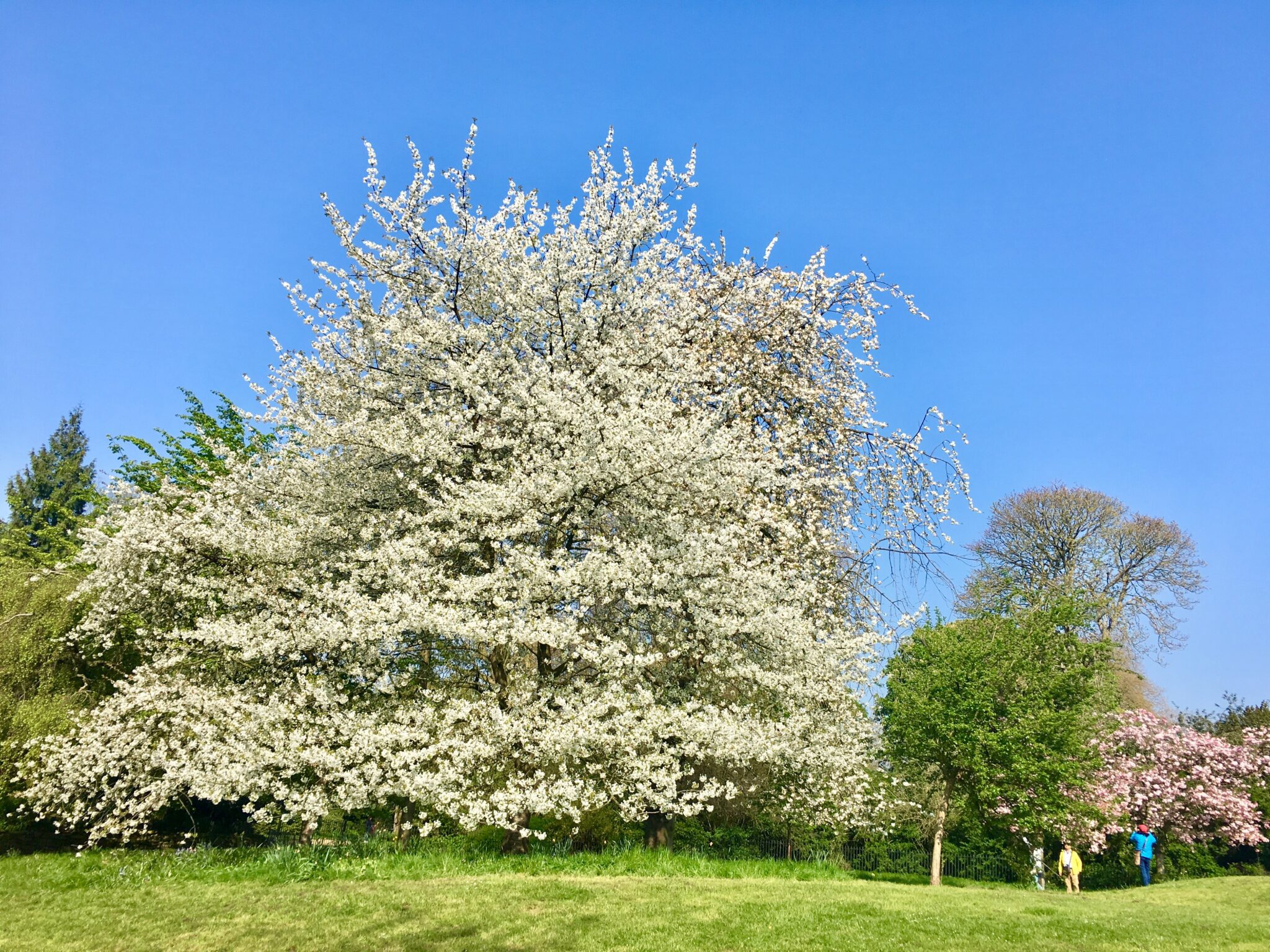 And everywhere you turn to, there's more blossoms than you can ever imagine!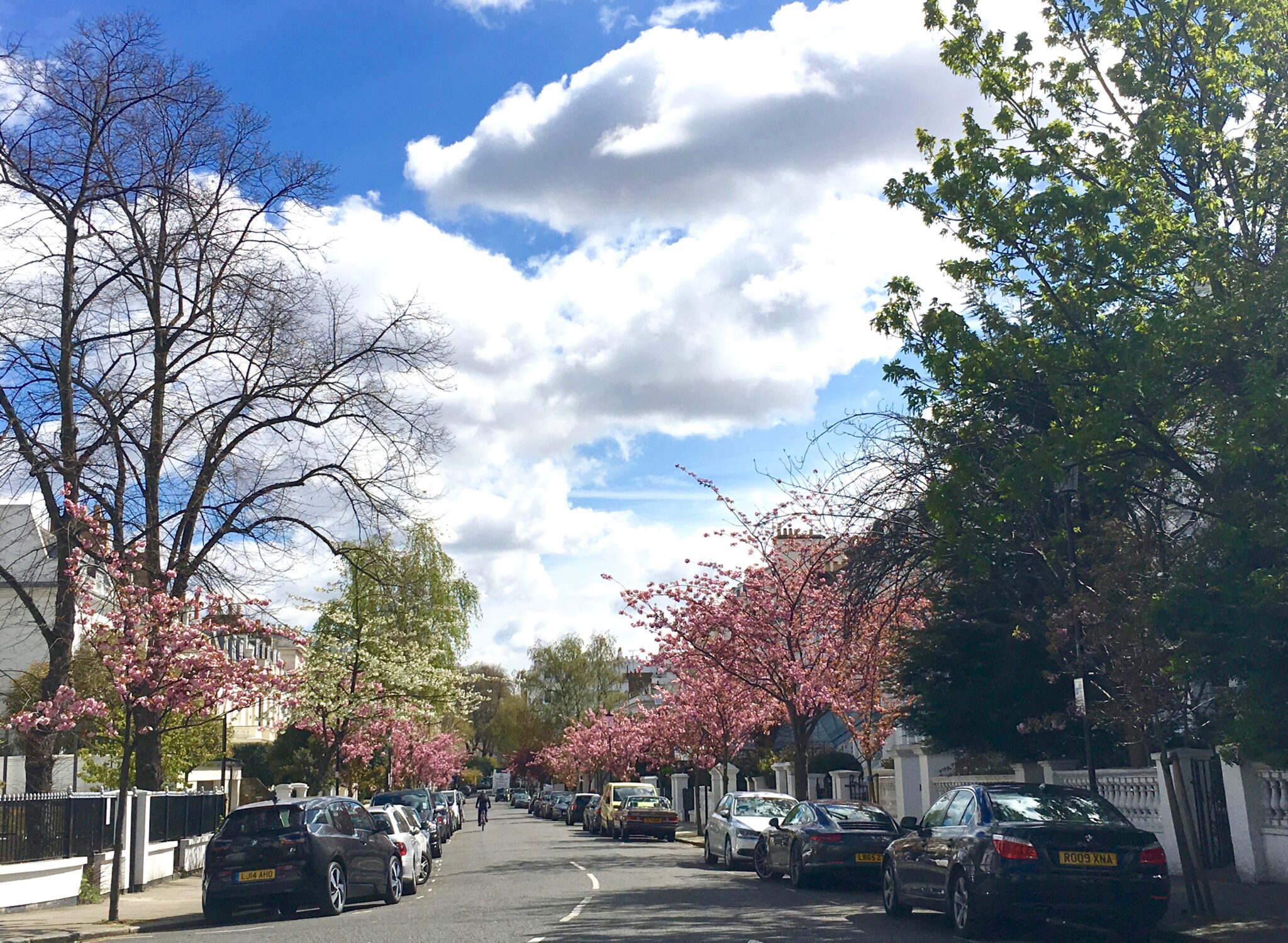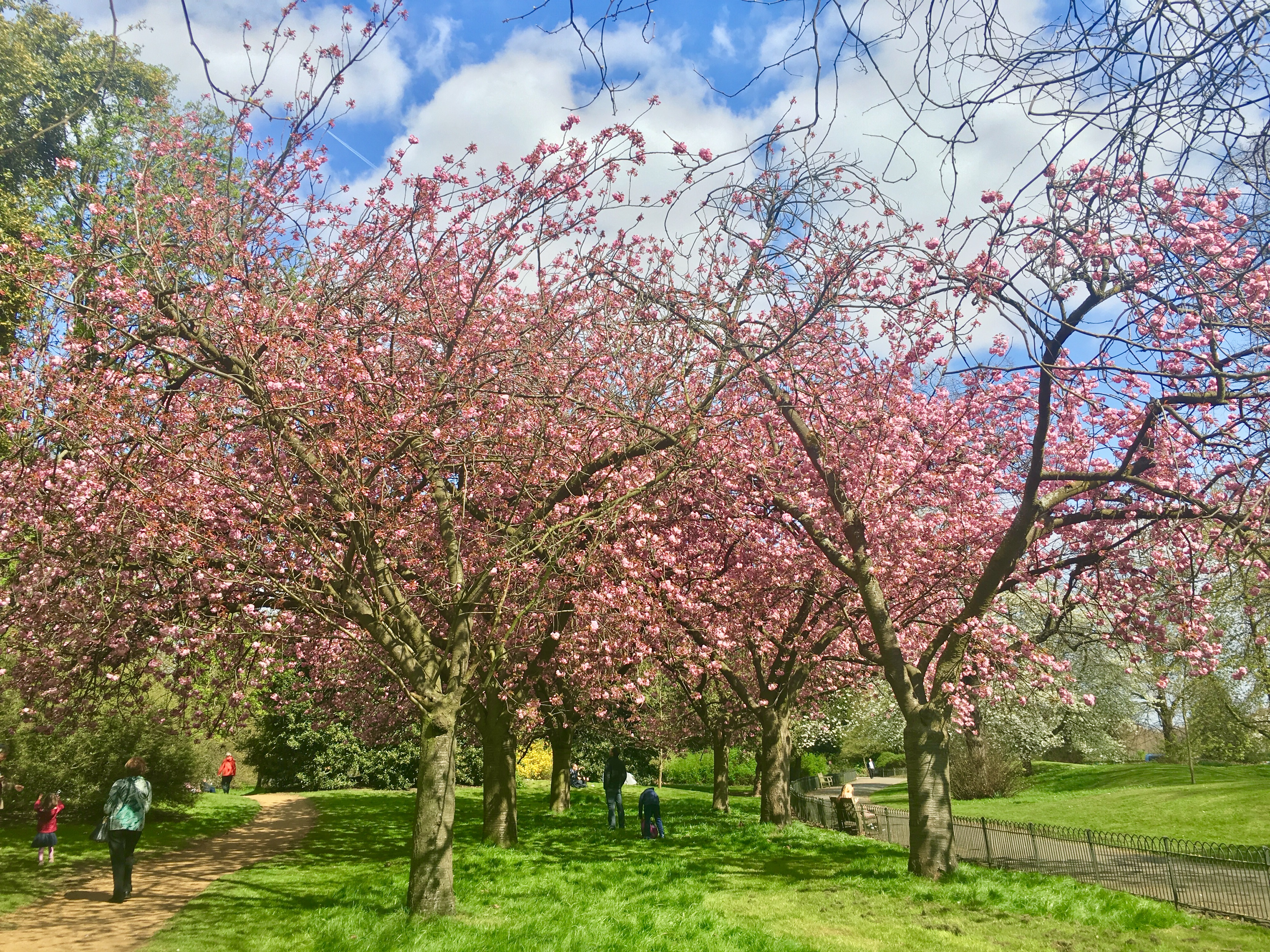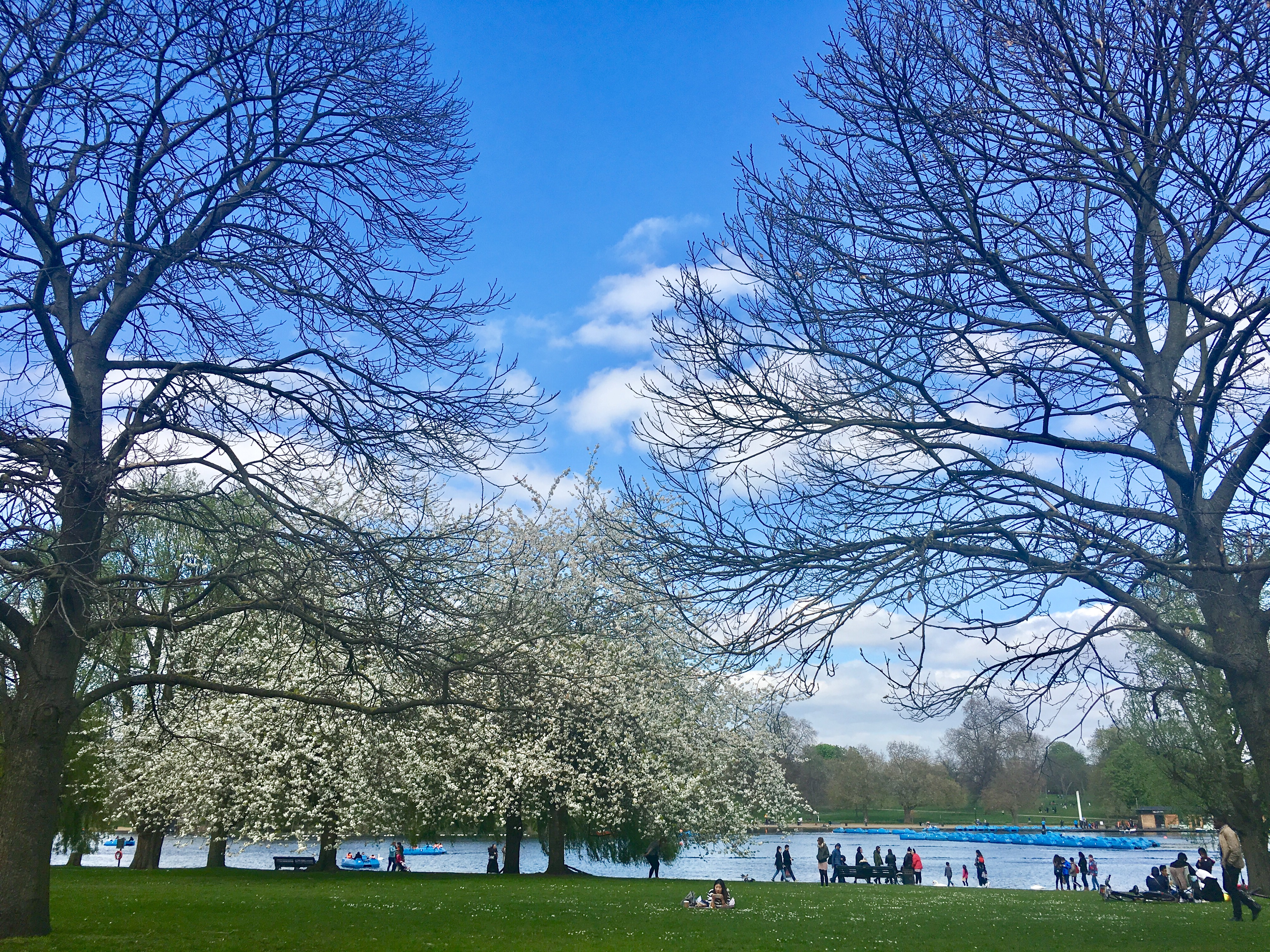 Spring is all about regeneration — all the seemingly lifeless trees, shrubs and plants are coming back to life again.  The buds of the trees began to sprout; new leaves and flowers are blossoming and many of them emit a wonderful spring/summer floral scents.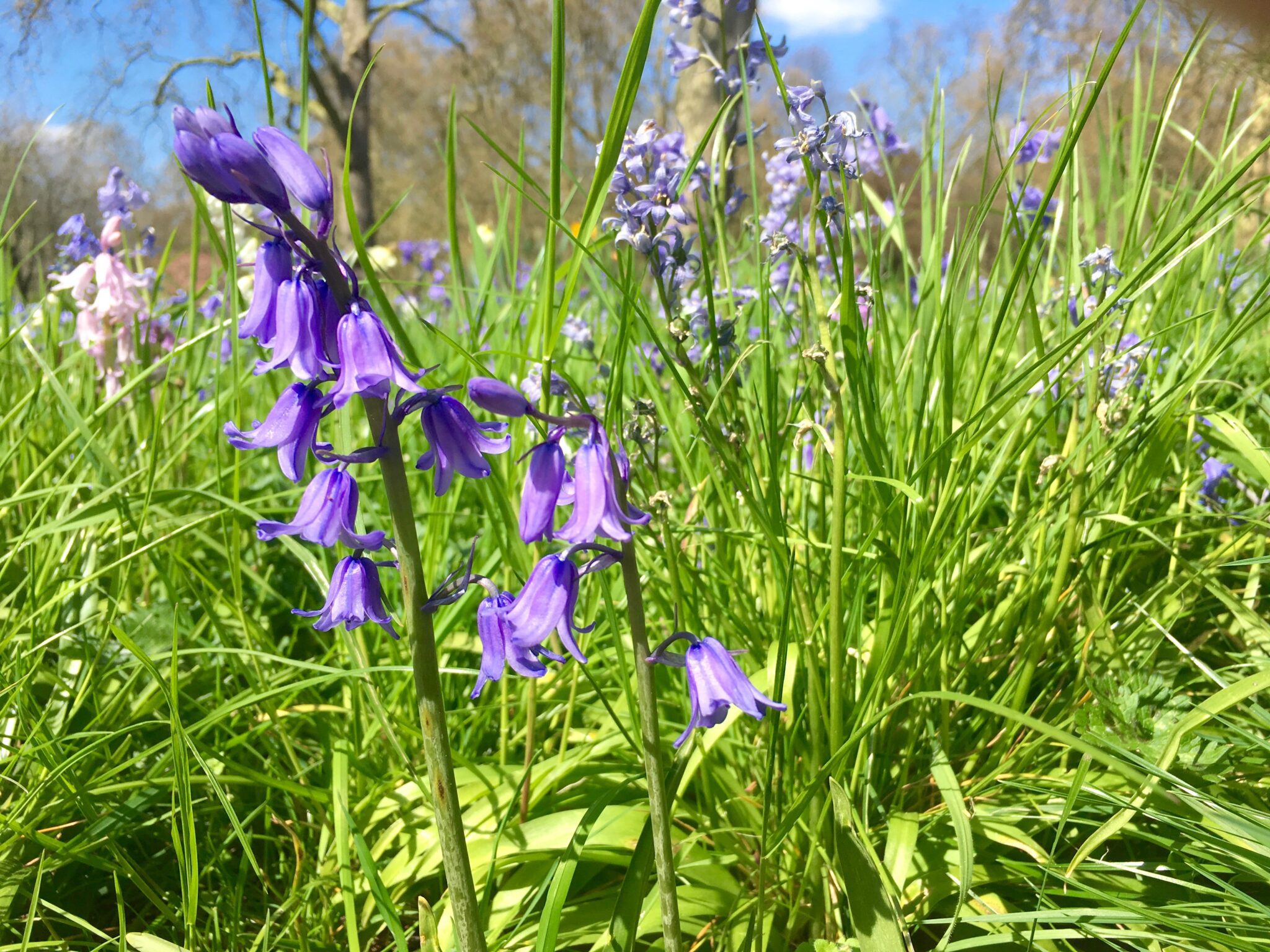 Early flowering bluebells in deep vibrant purple shades are incredibly captivating.  It certainly is one of nature's most stunning displays.

Tulips in various colours are in full bloom and astonishingly beautiful.  This fuchsia pink variety is my favourite.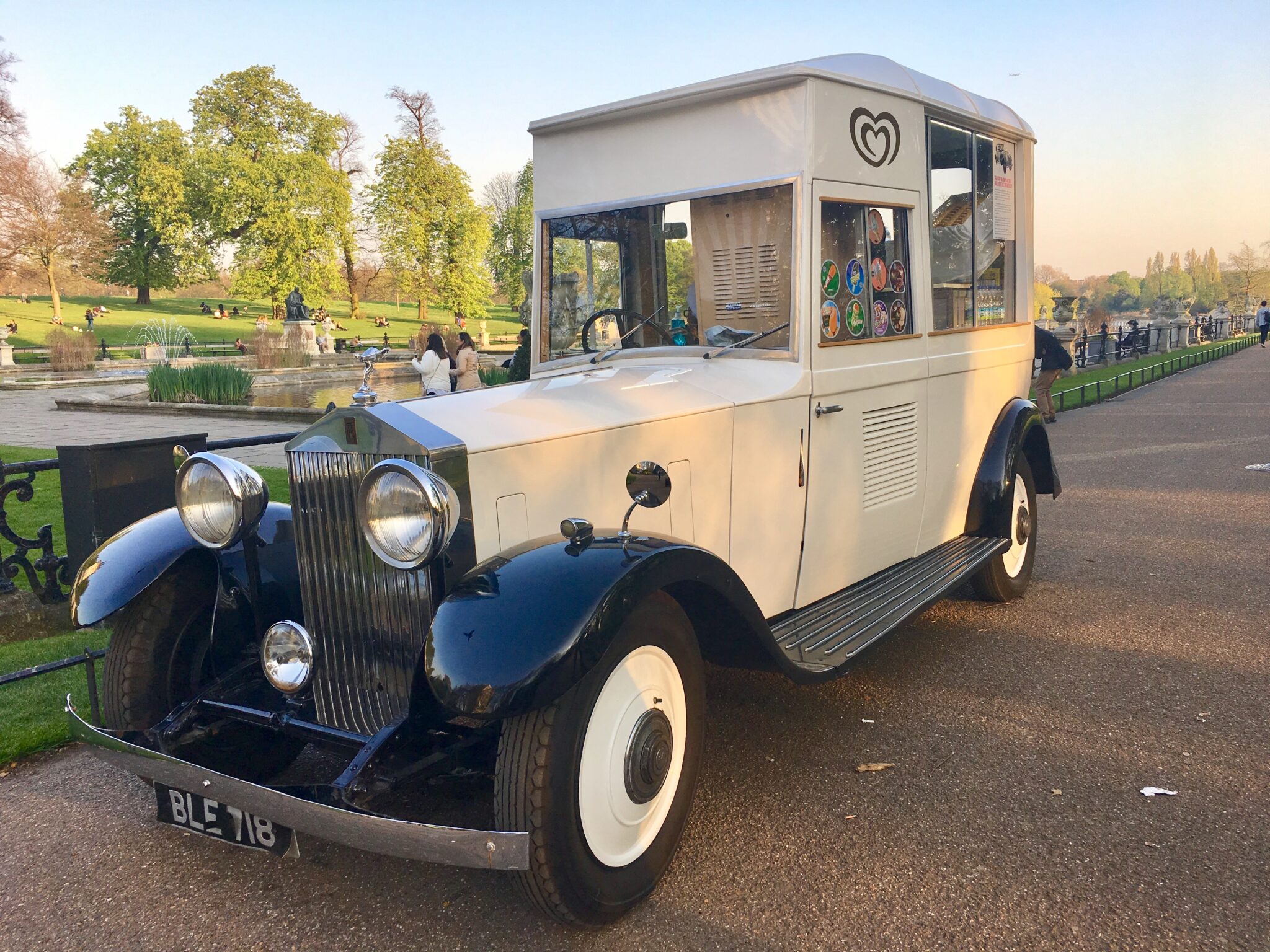 On Friday, I spotted this fancy car turned into 'Ice Cream' van at Kensington's Italian Water Garden! 🙂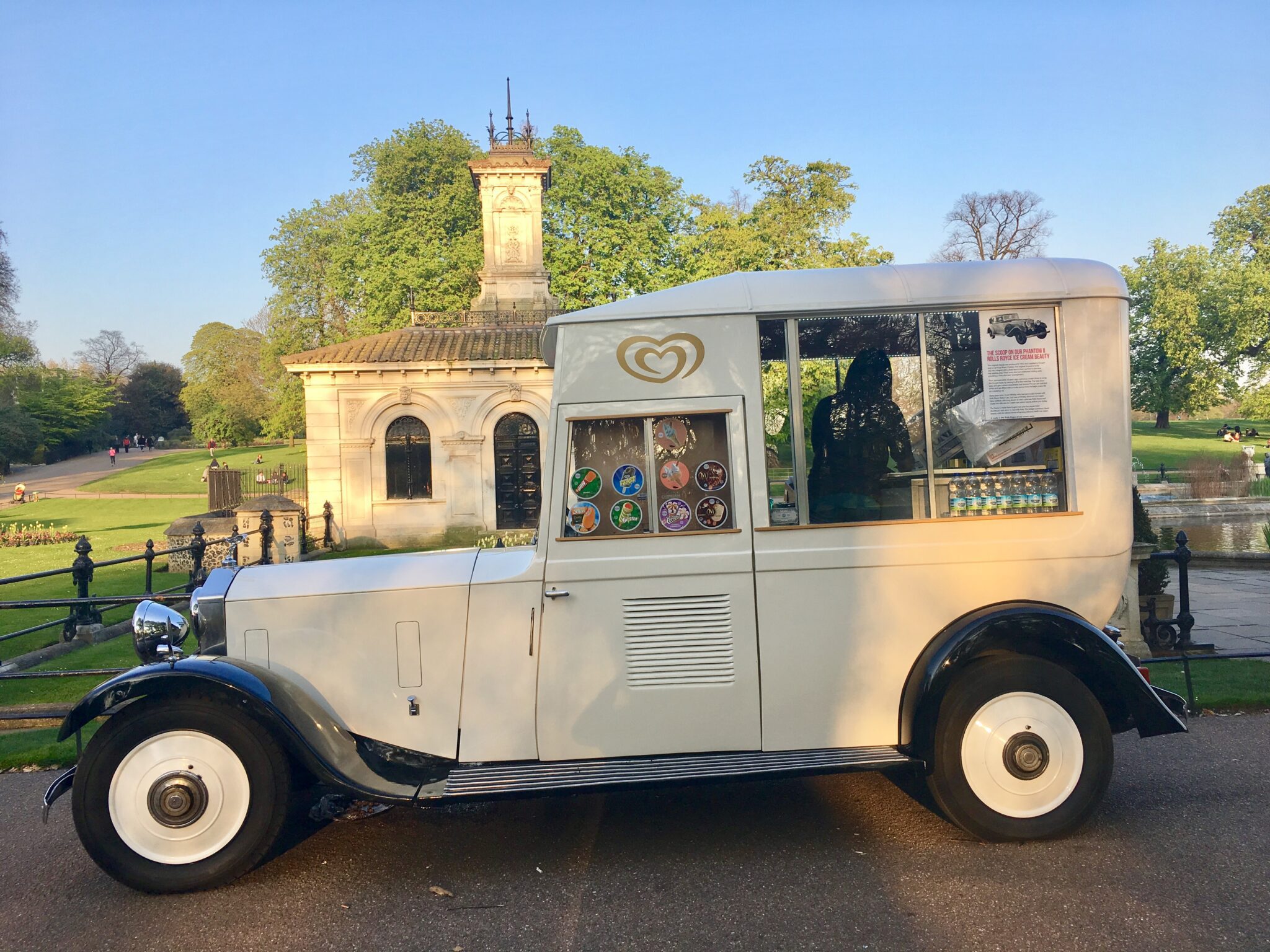 For a moment, I thought to myself, "How could someone turn this beautiful vintage car into an 'ice cream' van?!  I'd never do such a thing! Haha!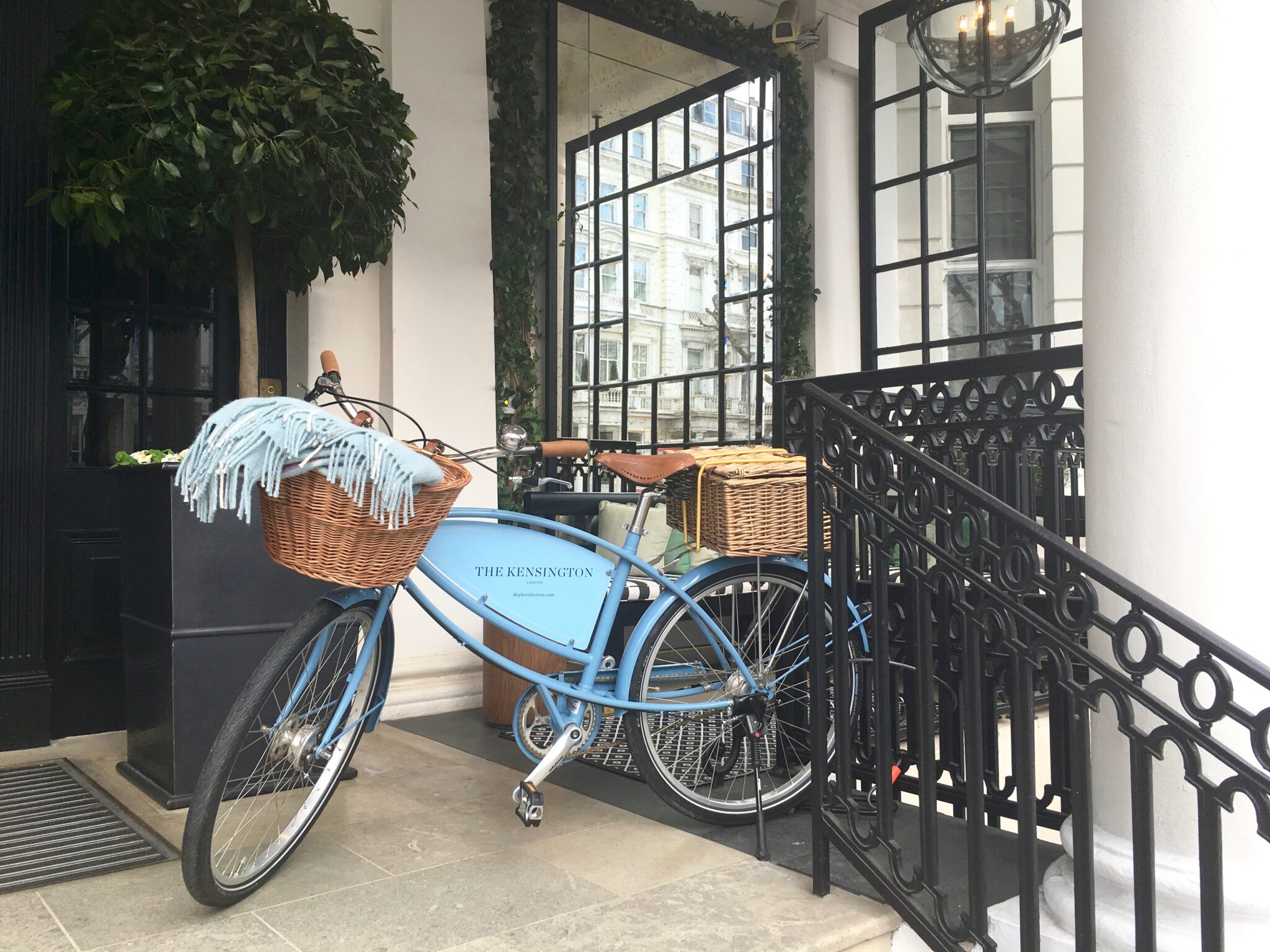 A bicycle packed with supplies — front basket with a blanket and a wicker basket filled with pork pies, baguette, cheese and other finger foods — ready for a picnic in the park. 🙂
Even the birds are out in full swing!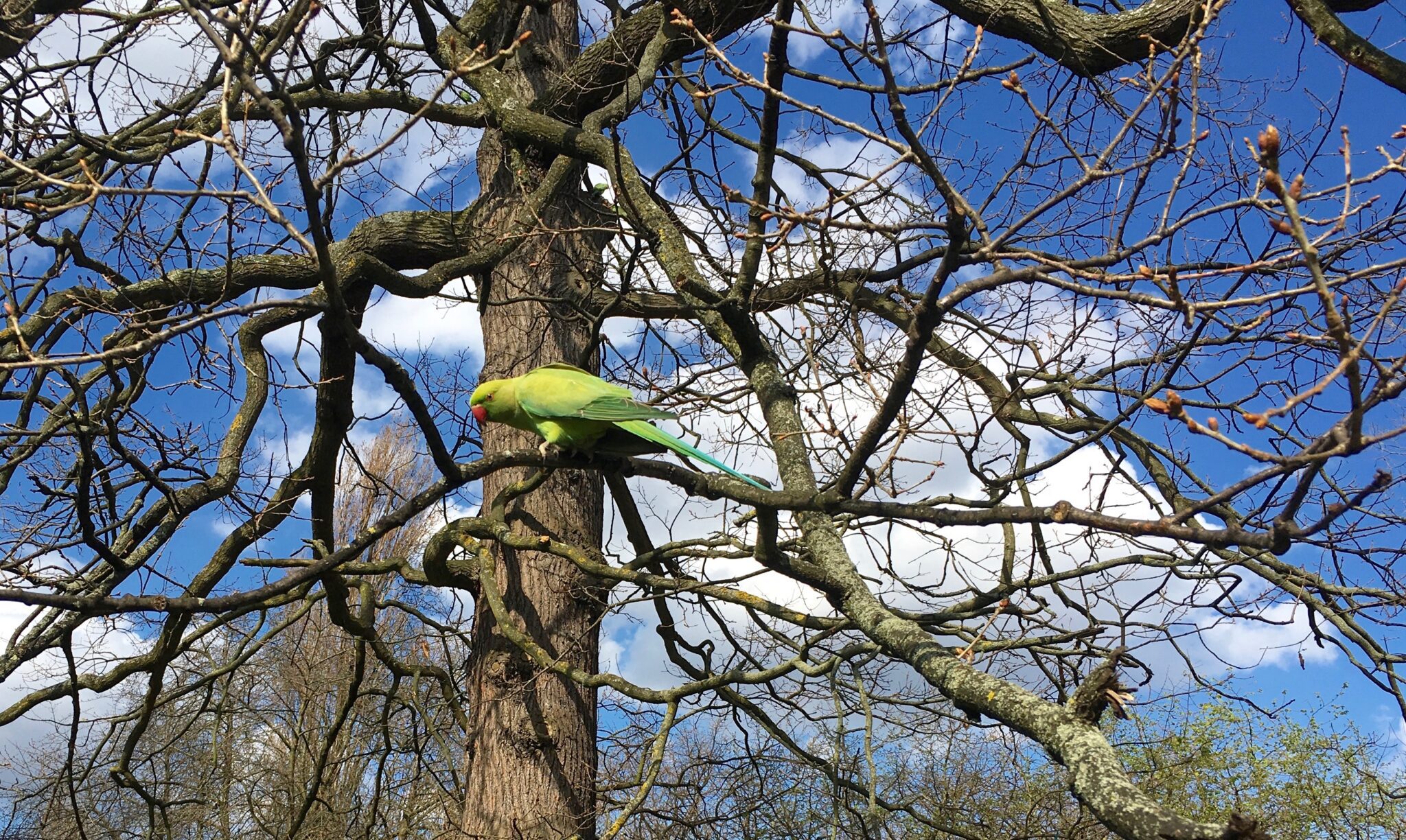 A few years ago someone decided to put these parrots in a secret corner in Kensington Gardens.  It is a sight to behold especially if you happen to see twenty or more birds in one tree.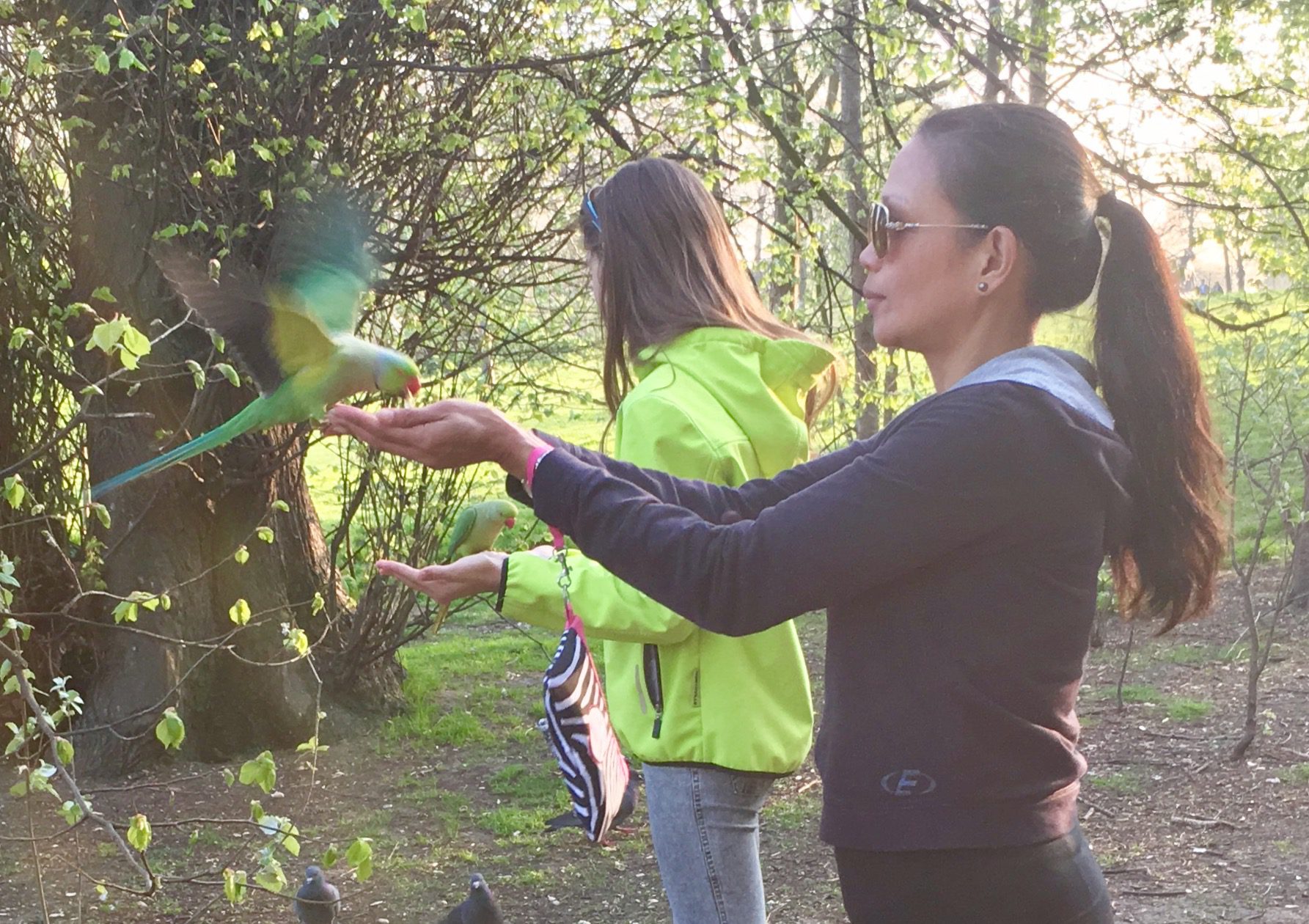 These birds love peanuts and they keep coming back to pick up one piece at a time until all the nuts were gone from my hands.  It was a lot of fun.  🙂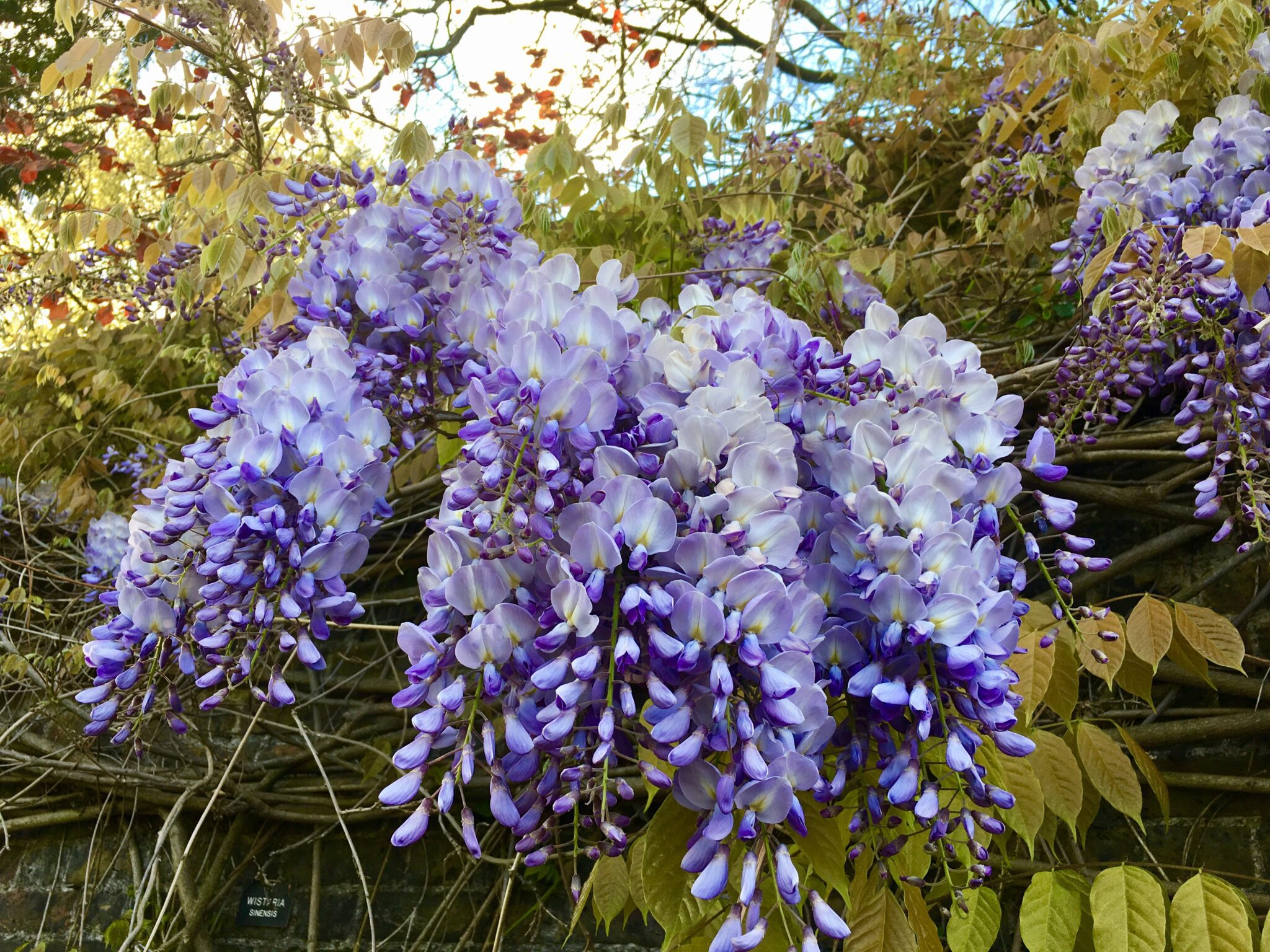 The streets in our neighbourhood are lined with some of the most beautiful blooms and it's well worth a wander through.  Spring is certainly my second favourite season of the year.  And with the summer just around the corner (my number one favourite season!) I find myself day dreaming of wearing floral dresses and flip-flops, and endless evenings and picnics at the park. 🙂
Note: Featured image is St. James's Park using my iPhone, no less.  A year ago I also posted better Spring Postcards. 🙂