Prior to my first London trip back in 1999 I had no idea what a 'mews' was.  My very first visit to a mews was in west London, at Jared's family home, located in a quiet enclave called 'White Swan  Mews' in Chiswick.  But it's not the typical Victorian period mews with a cobbled-street and two or three storey cottages.  White Swan Mews is a rather modern, a post-war era gated neighbourhood with three-storey houses and a spacious backyard garden.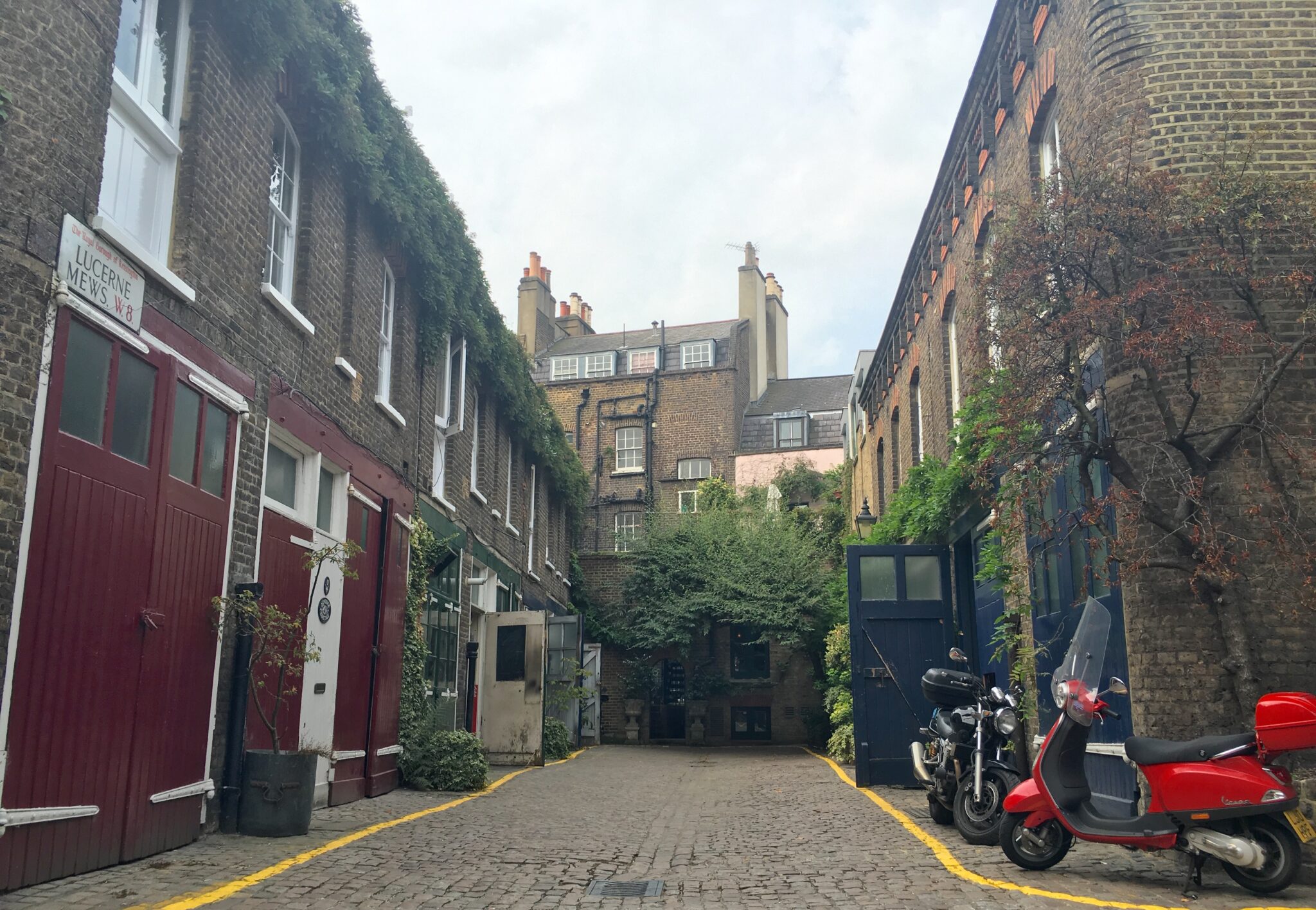 Although Jared and I lived in White Swan Mews for the first three months of our married life, I didn't look into the history of London's mews until after we relocated into a flat in Notting Hill.  The place we lived in back in 2000 has access from both the front and the back side of the building facing two streets, Kensington Church St and Rabbit Row.  Right across from Rabbit Row is a cobbled stone narrow street with a sign 'Lucerne Mews.'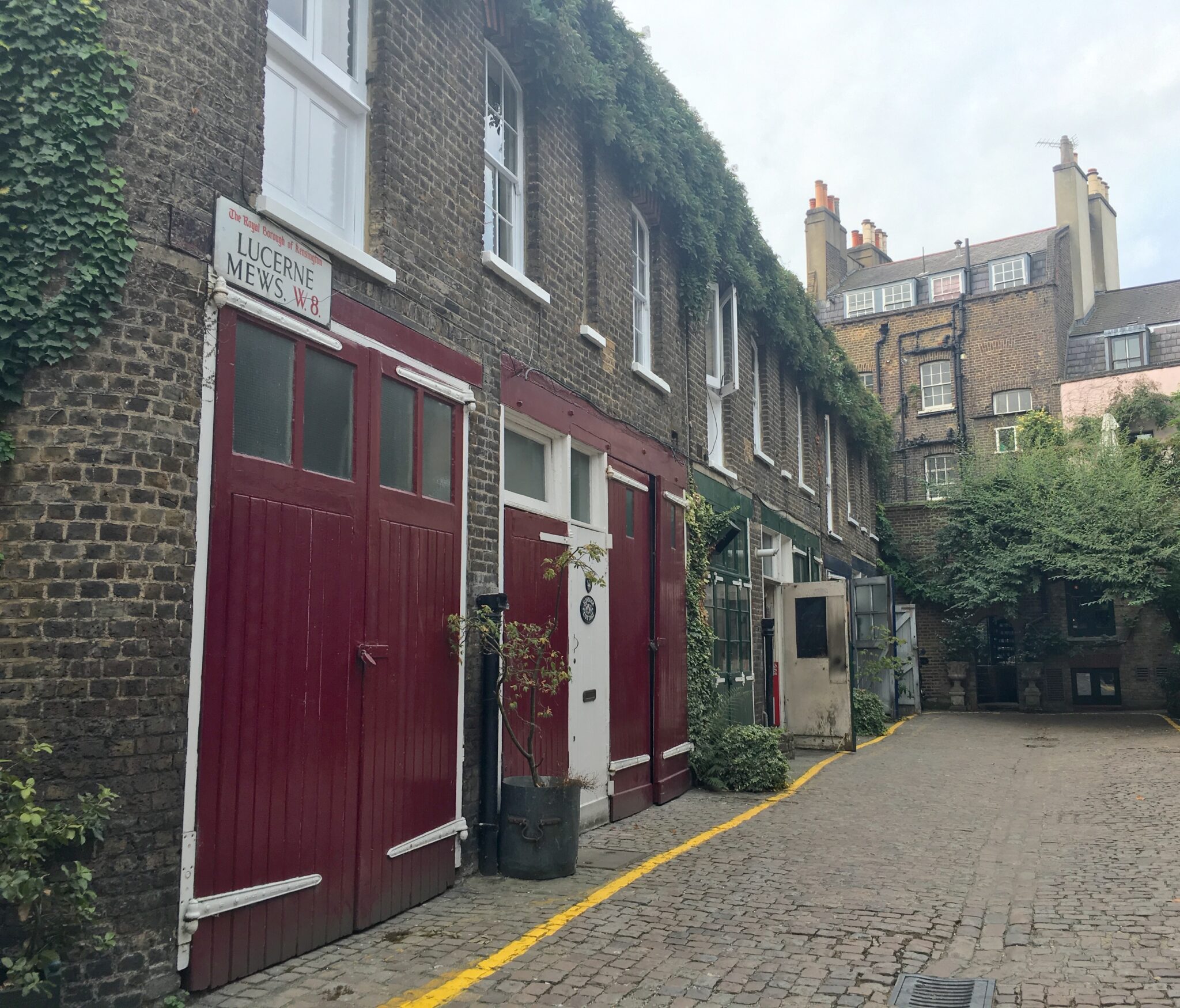 One day I walked into Lucerne mews and was instantly smitten by the row of charming cottages.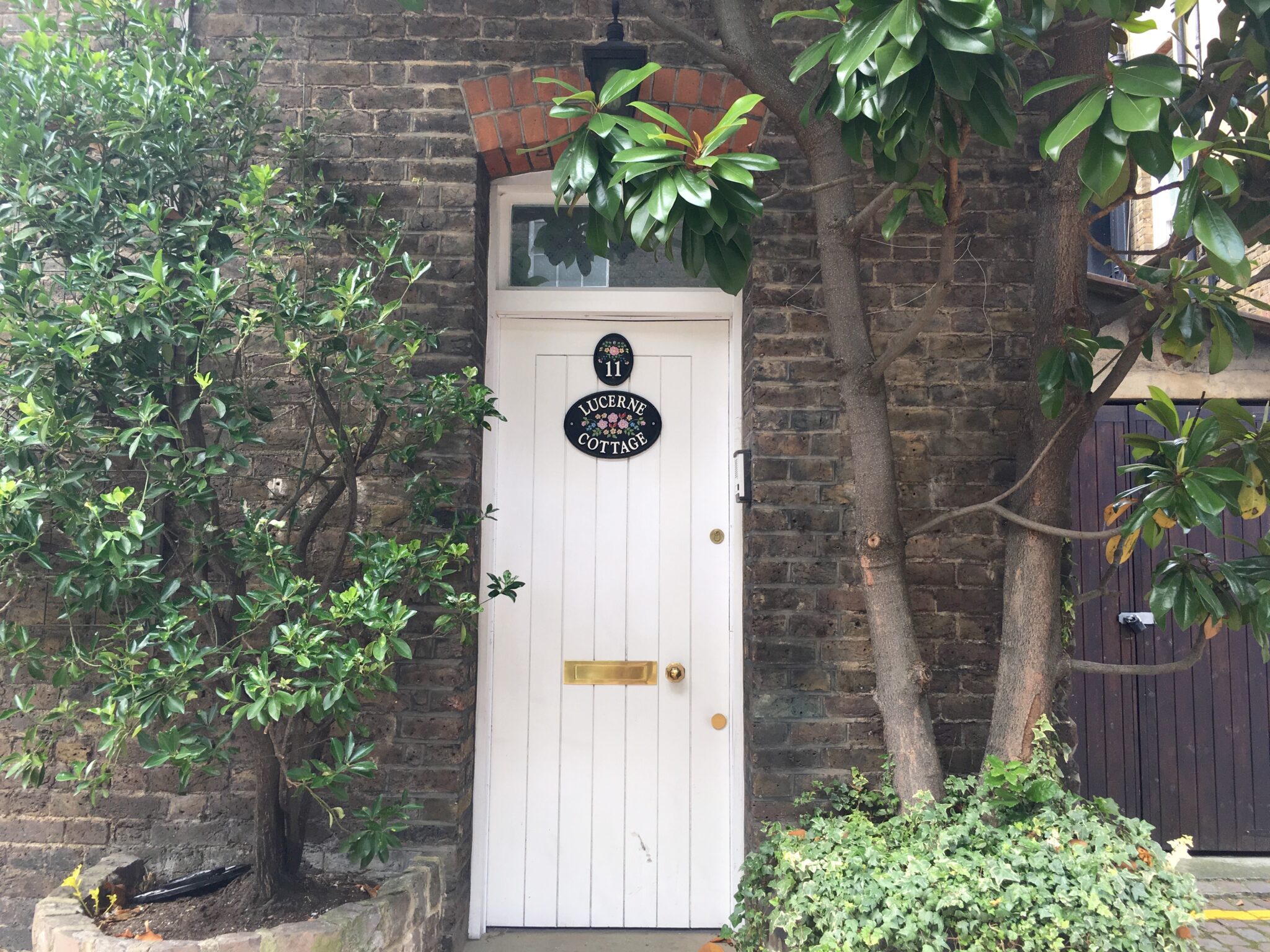 Each of the cottage has a peculiar name such a Verbena Cottage, Lavender Cottage or some other flower or herb; while others are decidedly quirky like 'Non-Such' Cottage. 🙂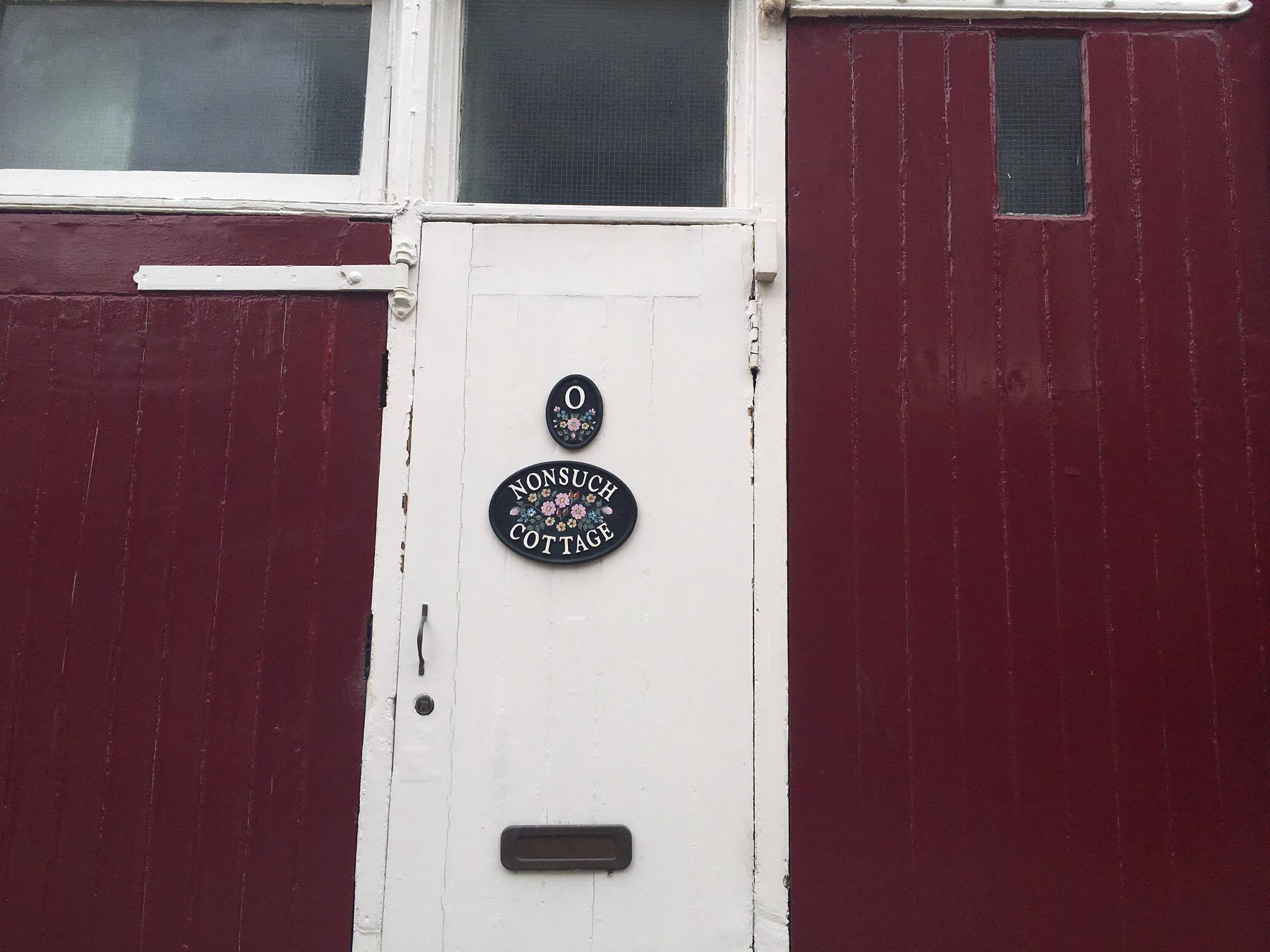 Mews are pretty unique little neighbourhood scattered around London.  Most of these mews houses are located in Kensington and Chelsea Borough, in some of the most desirable postcodes in the city.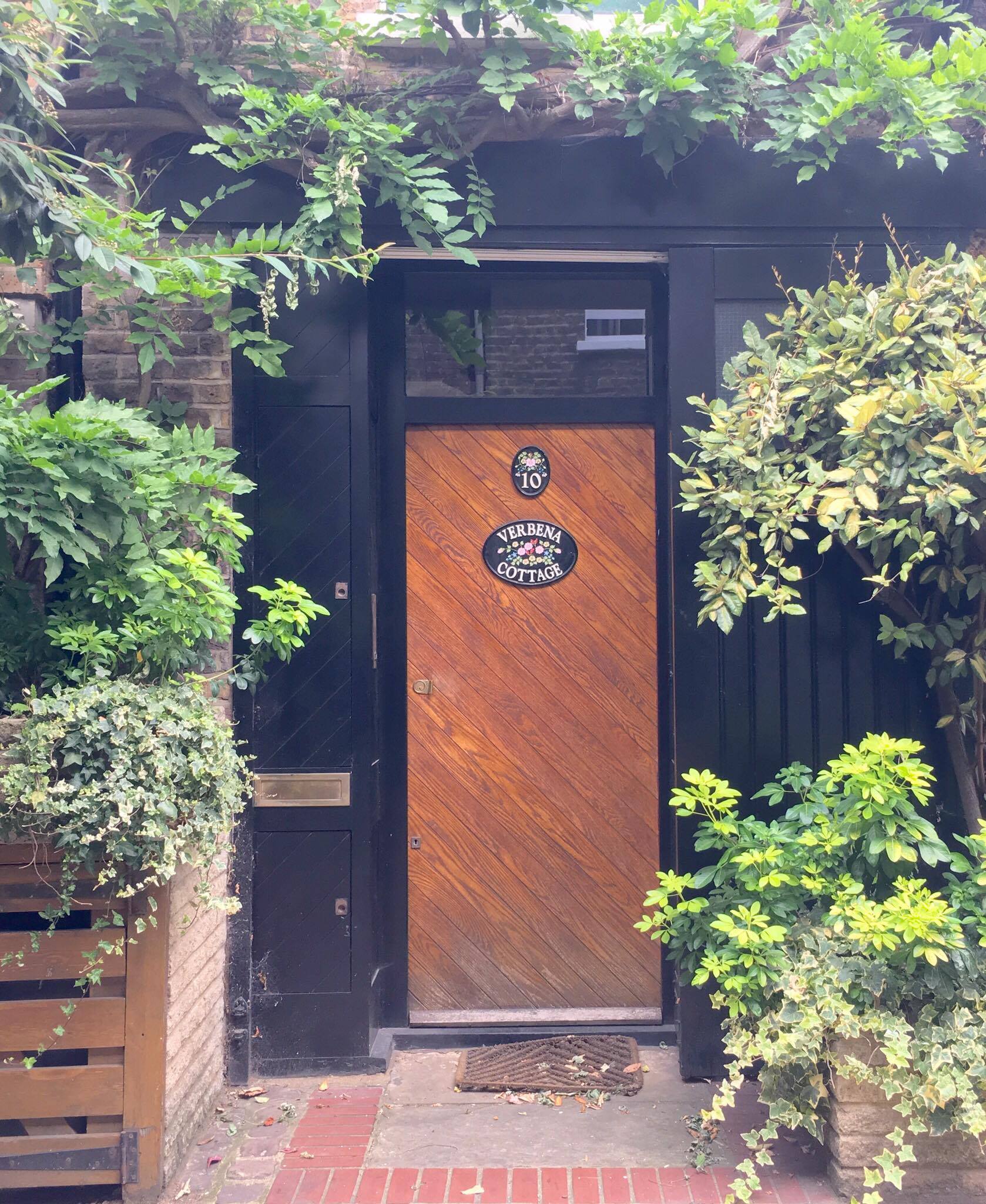 Walking into this tiny 'L' shaped mews piqued my curiosity and I started reading books on London's social history particularly of the Regency and Victorian period.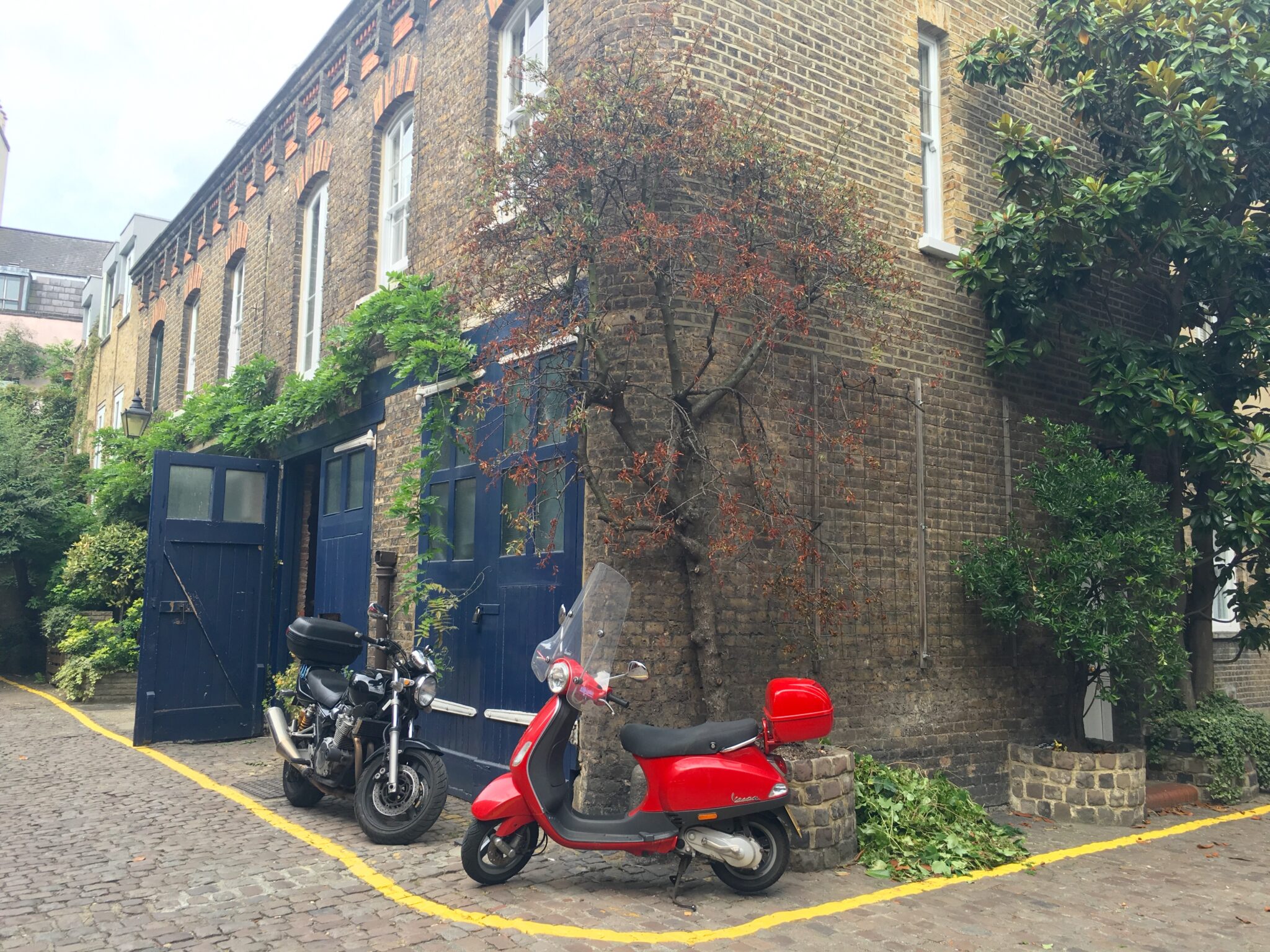 And I learned some very fascinating information not just about mews and high class courtesans who lived in mews and rode horses, but also about princes, princesses, lords, ladies, dukes, duchesses, and other members of the British aristocracy dazzling in the latest fashions and dripping with diamonds and other precious jewels who would appear in late afternoon at Hyde Park either in their carriages and coaches or riding their horses.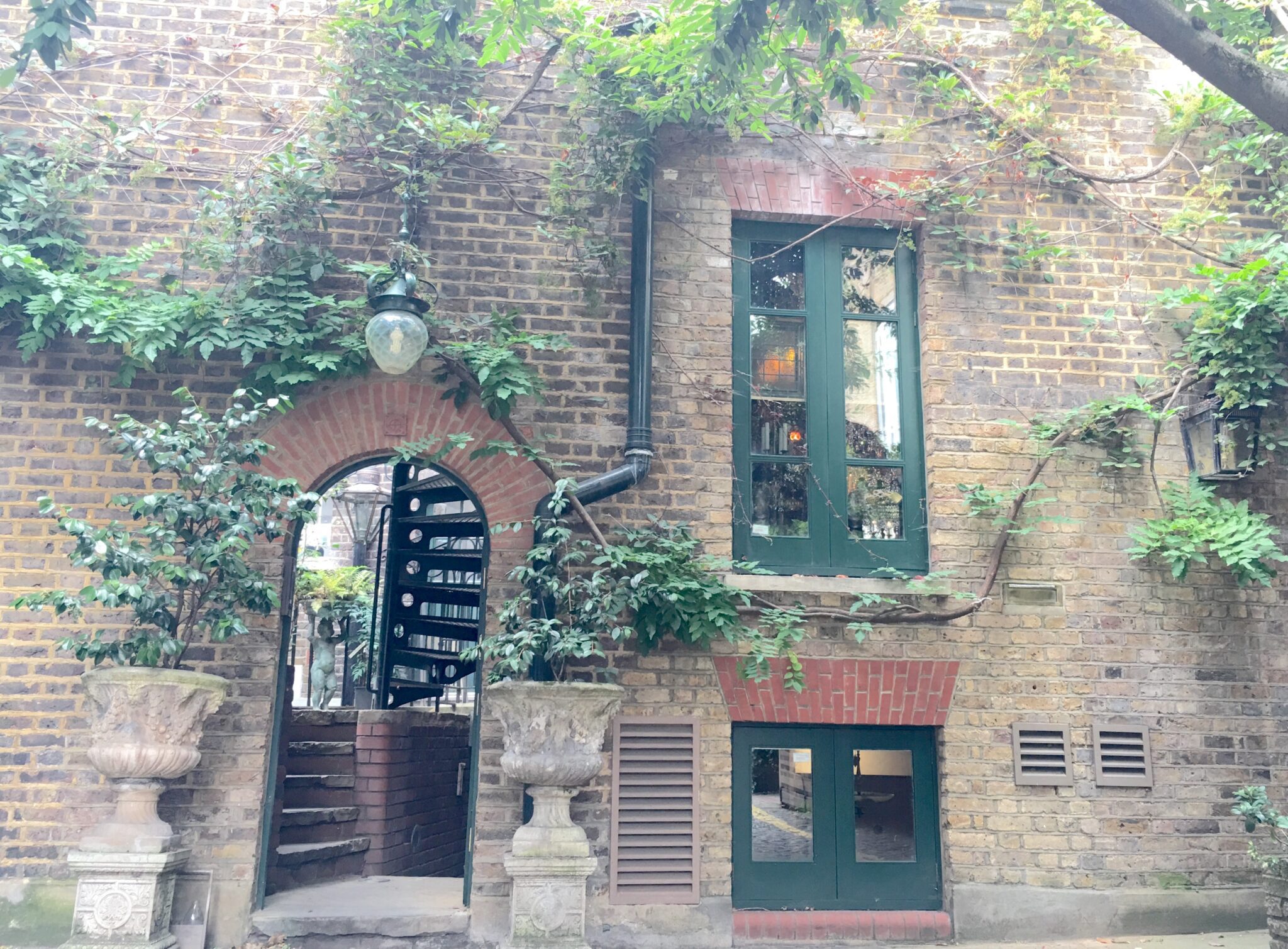 Historically, the term mews originated in London in the mid 14th century when falconry was a fashionable sport among the royals and the aristocratic circle, and the king's falconry birds were kept in a place called the 'King's Mews' at Charing Cross. The name remained but during the reign of King Henry VIII they were converted into royal stables.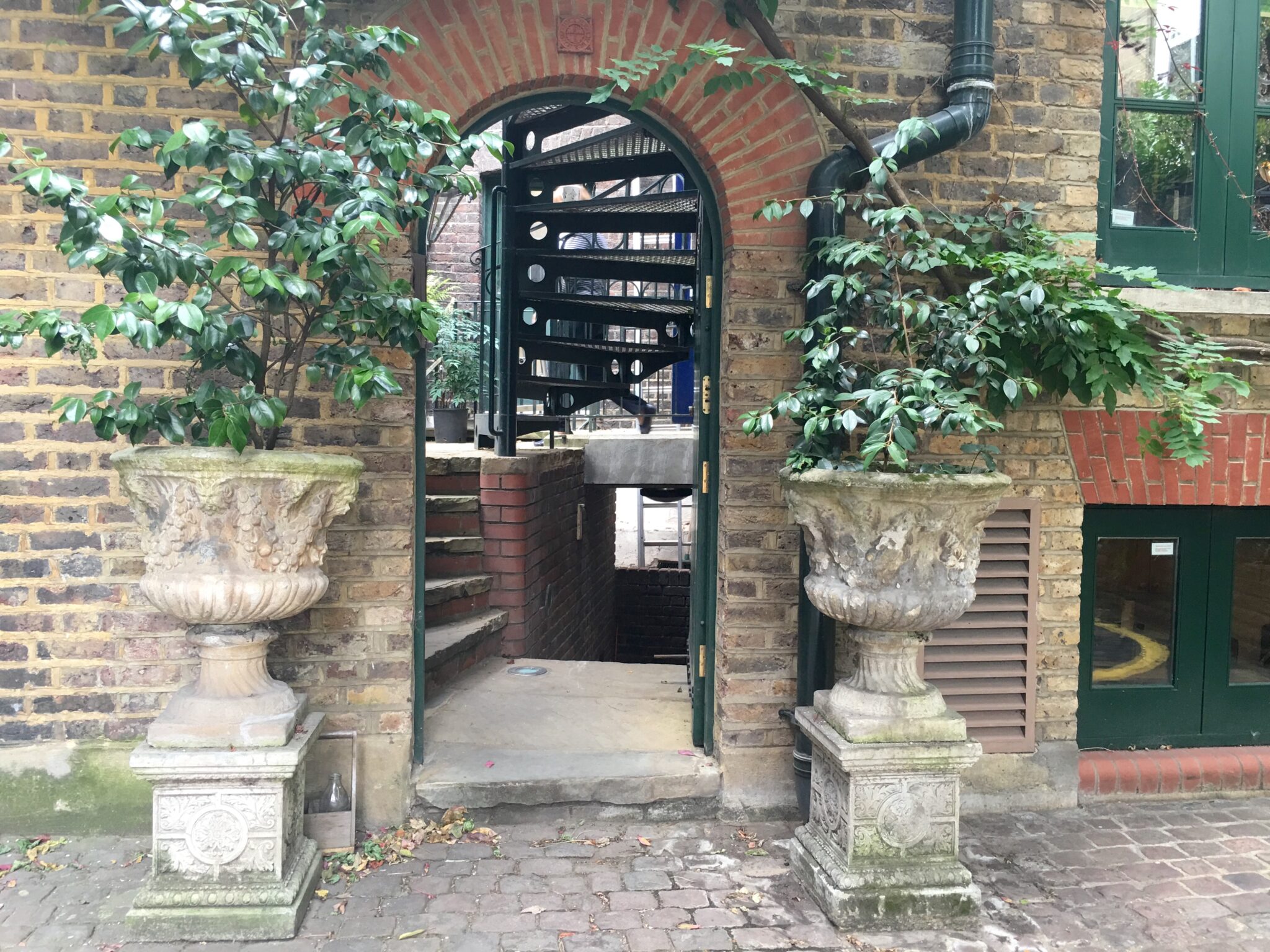 In the late 1800s, two or three storey mews were built in the streets of London just behind the grand townhouses to serve as stables and horse-drawn carriage storage.  The top floor was used as a living accommodation for the groom. (Historically, the word 'groom' first appeared in 1225 in English and means 'boy child or youth' but in the 17th century the word was used to describe a 'man servant who attends to horses.')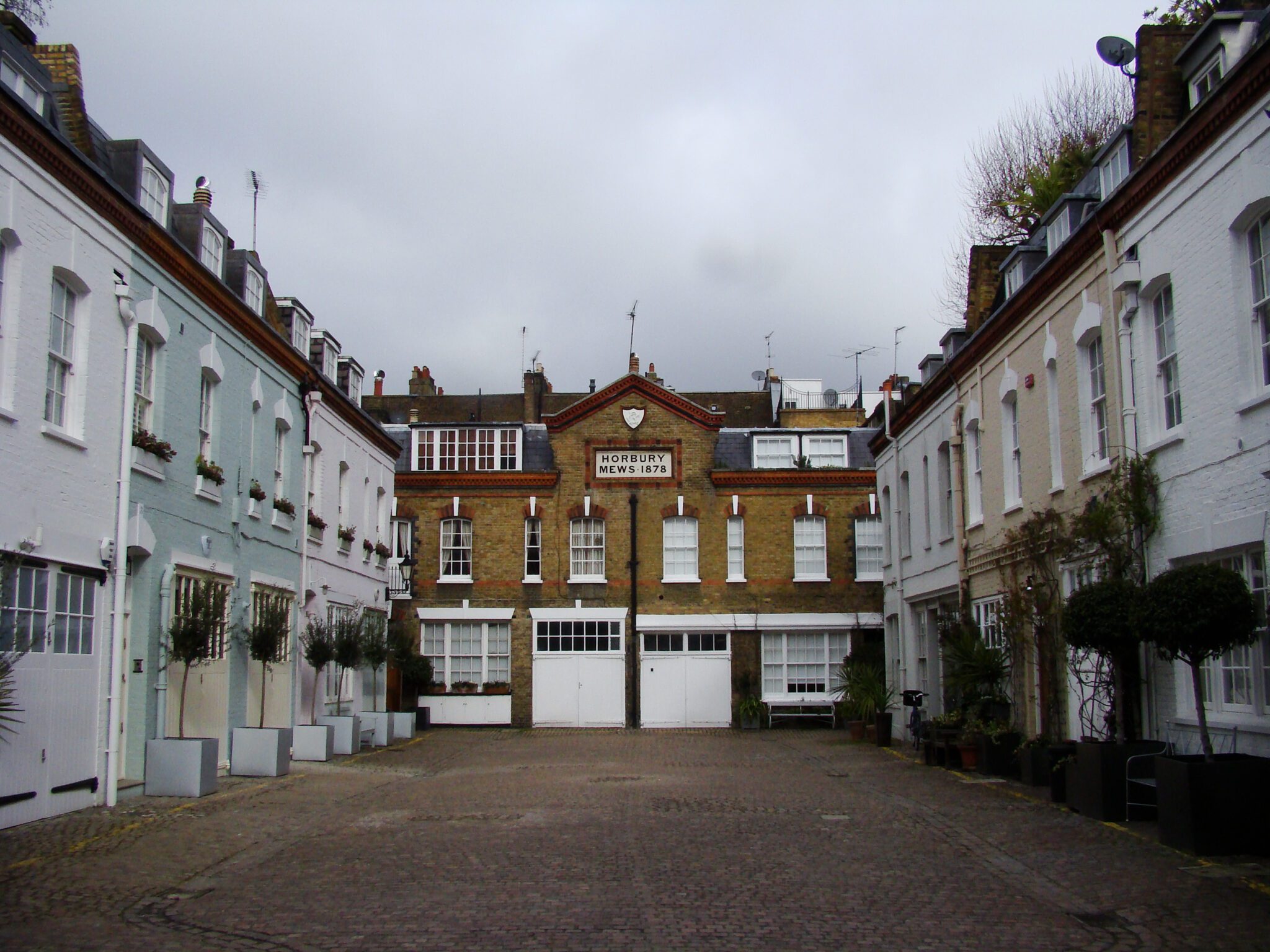 Although mews were plentiful in London in decades gone by, they have lost their equestrian function when motor vehicles were introduced in the early 20th century.  The name remained today, and there are but a handful left as a riding stables.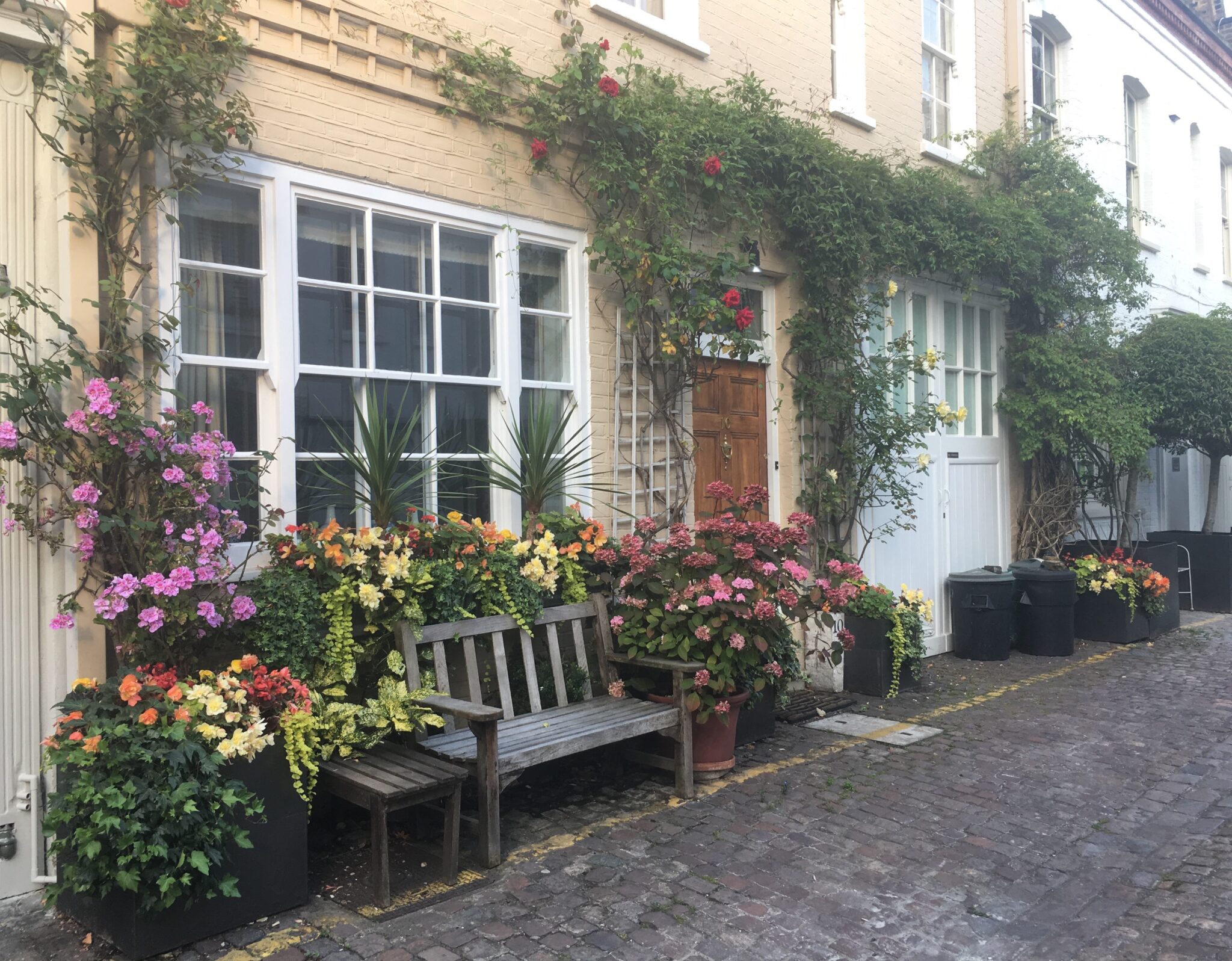 Majority of the mews in central London were converted into homes with modern conveniences.  The ground floor stables have now been transformed into garages – a world away from their original functions.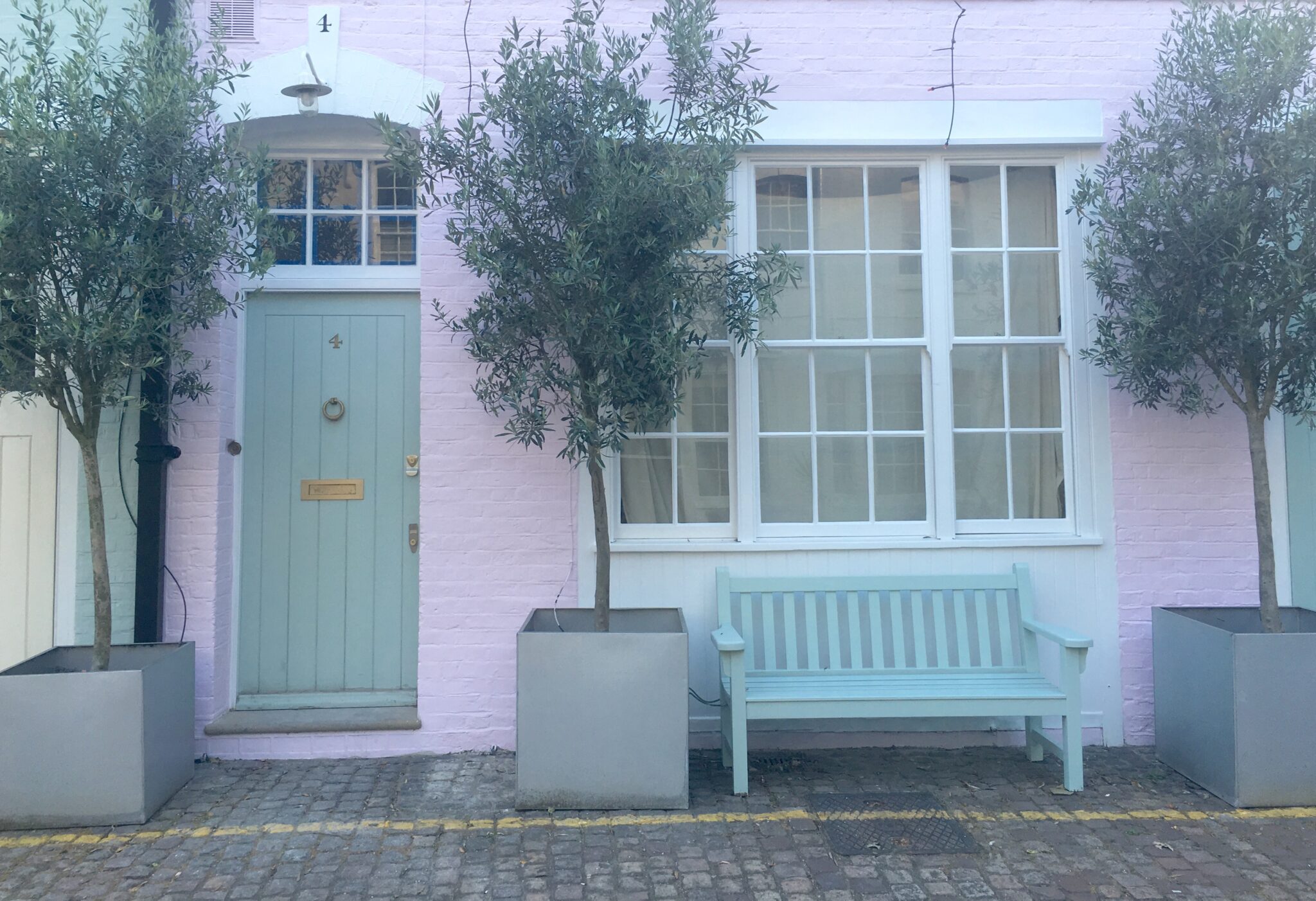 During the first two-three years of living in Notting Hill, I'd usually wander around to explore the neighbourhood, admiring the pastel-coloured terraced houses, getting a bit lost along the cobbled side streets and more often than not, I found myself in a mews I've never been before. Through this little walks over the years, I discovered so many charming mews in our neighbourhood.  I've enjoyed those aimless long walks, and I must say that today I already know the back streets of Notting Hill like the back of my hand. 😉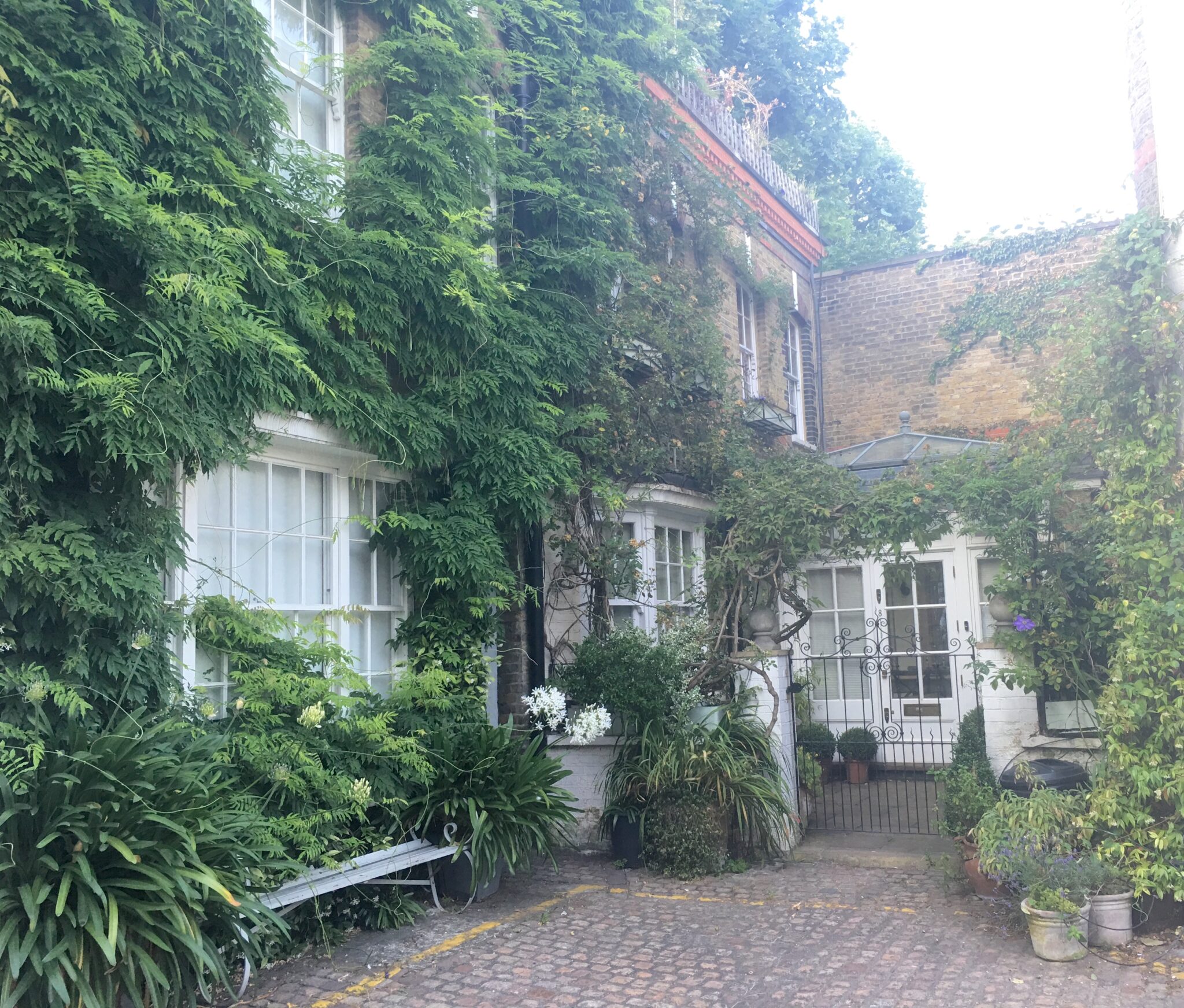 On my next post I will show more pictures of the most charming mews in Notting Hill.