I have been fascinated by the story of Anne Boleyn, King Henry VIII's second wife, who was tragically beheaded at the Tower of London on 19 May 1536.  The Tudor period is on top of my list of the most intriguing eras of English history.  When reading a book about this period, I am always enthralled by Henry VIII's evil scheme to get rid of his wife to achieve his goal to produce an heir; the conspiracy among his circle of trusted courtiers; and all the other fascinating events usually inspire me to read up more about the Tudors.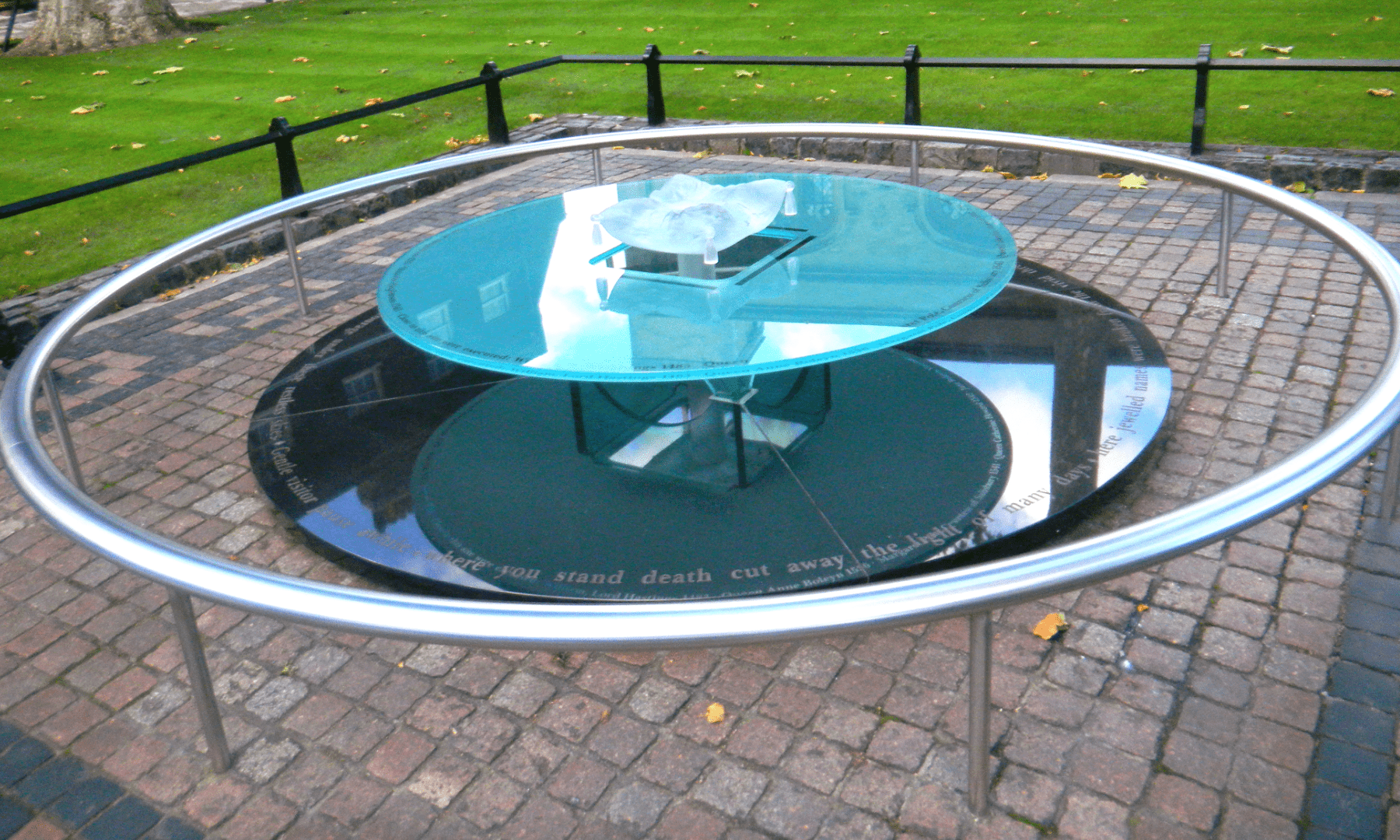 This book about Anne Boleyn is a non-fiction book written by Natalie Grueninger and Sarah Morris, and is described as "the visitor's companion to the palaces, castles and houses associated with Henry VIII's infamous wife" and it really is nothing more than that.  Although it examines the places in relation to the chronology of Anne Boleyn's life, it does not sort the places into geographical locations.  Some useful maps at the beginning show the areas covered but it's not very detailed as one might expect from a normal guide book.  The authors give a detailed guide to each place covering things such as the building's history; its link to Anne Boleyn and when she visited the place; the Tudor artefacts and evidence of her visit; the "must-see parts" and its nearby attractions like a church with the resting places of key Tudor people, etc.  Not every place mentioned in the book has a photograph or a painting, but it is filled with pages of full colour illustrations.
What I like about this book is that it doesn't just focus on the main famous attractions related to Anne Boleyn such as Hampton Court Palace (Henry VIII's favourite palace), the Tower of London (where Anne was incarcerated and beheaded), and Hever Castle (Anne's childhood home).  The authors seemed to have researched well about their subject and looked at all the places linked to Anne — much of those places the readers (myself included) will never have heard of.  It is an invaluable resource for those planning a history themed trip or a holiday in England.  For those who can't afford to travel, of course, I'd say that they don't need to go anywhere, they can just grab this book and enjoy reading about the history of these places from the comfort of their home.  And may be a diehard Tudor fan will find the information in this book very useful and decide to follow the trail and enjoy walking in Anne Boleyn's footsteps.  Overall, this book is a must-read for anyone interested in Anne Boleyn and the Tudor era.
 (Featured Image: Amazon UK where I got a copy of this book)