My background in the fashion industry made me appreciate fashion for what it is – subjective, fleeting and temporal. I have to admit, being a Christian has a lot to do with how I view fashion, and everything else for that matter. I don't follow or keep up with the latest trend. I am more of a classic dresser and don't dare try new vogue. I like softly draped dresses, frill skirts, silk tops — clean, feminine and uncomplicated clothing. I hardly buy clothes but I like to buy fabrics and take them to a dressmaker for made-to-measure clothes. In the olden days, my mother and grandmother's generation, everyone goes to a dressmaker or tailor and they wear beautiful and very-well made garments. Today it is more on 'ready-to-wear' or 'fast fashion' which has taken over from couture as the focus of interest. One thing I appreciate about the old generation is their refined taste for exquisite apparel; they owned well-made clothing that they're able to pass on to their children and grandchildren. Today I still wear some of my mother's 1960s shift dresses and I love them. I like good quality, properly made clothes that I can wear for the rest of my life (And I work hard to keep my 'not-so-slim' figure 😉 to enable me to wear old classic vintage pieces).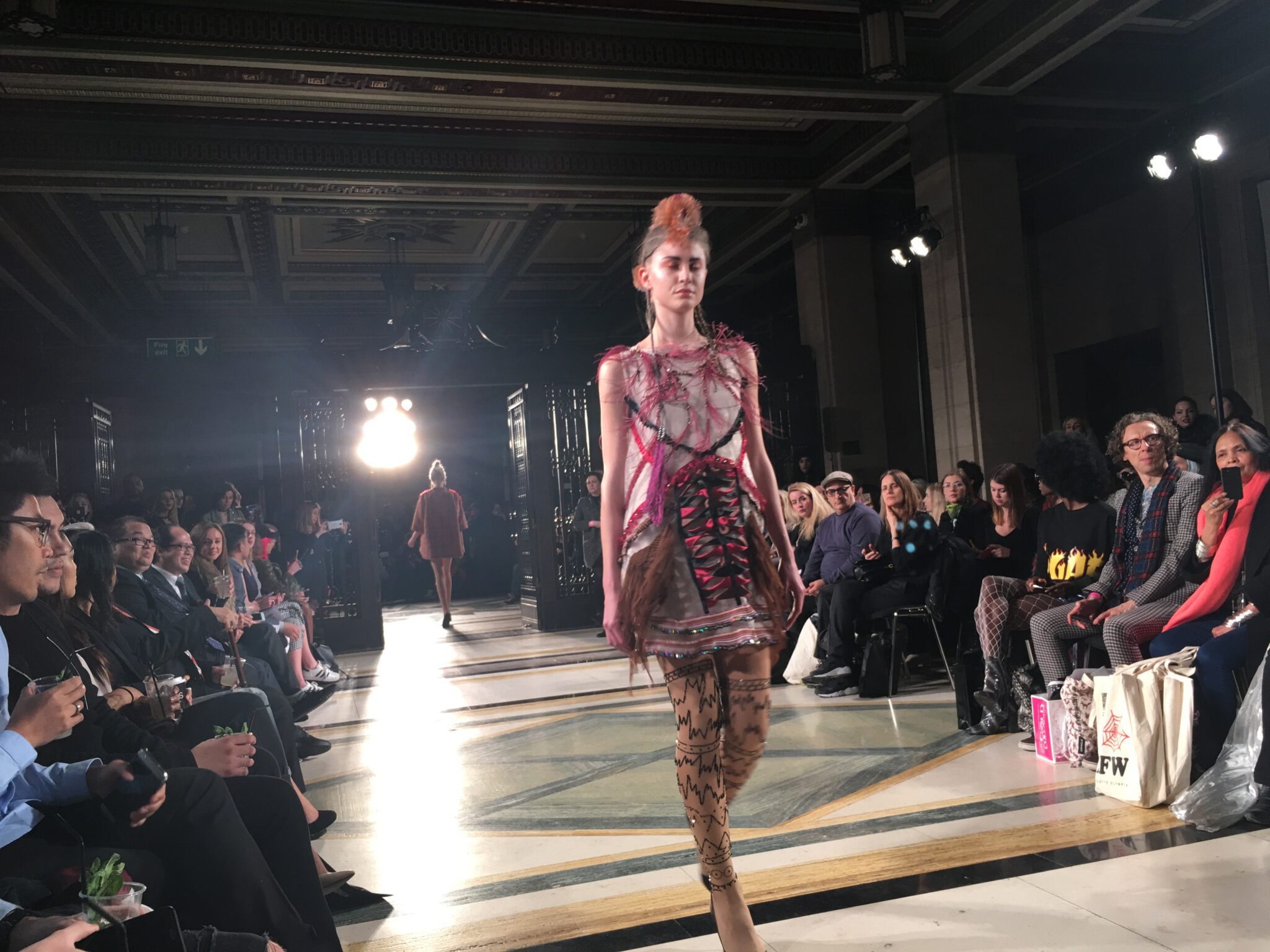 London, being one of the four fashion capitals of the world along with New York, Milan and Paris, play an important role in international fashion trend. As such, there is not a day that I don't see bizarre people when I am out traipsing around the streets of London. It's either I notice a trendsetter — "I just came out of the runway" look or an outrageous chap that loudly proclaims — "I just jumped out of bed and I don't care!" fashion statement. Sometimes it causes me to raise my eyebrows but I do give those people credit for trying to express themselves in a peculiar way, no matter how silly they look.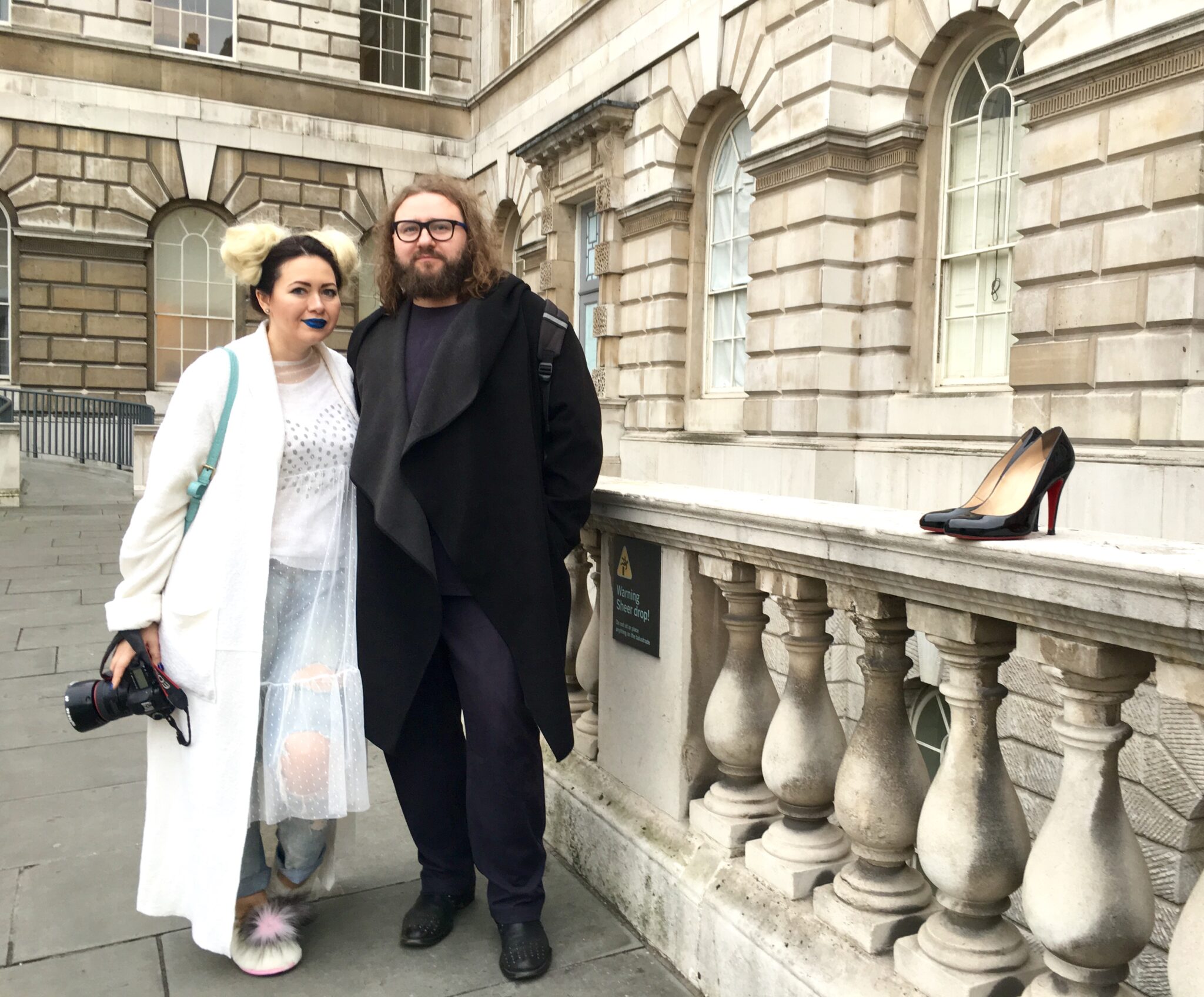 On the last day of fashion week I went to the International Fashion Showcase 2017; saw this couple and couldn't resist talking to them. As you can see in this picture, the woman is wearing what I'd consider a 'night gown' (sans the ripped jeans, of course! 🙂 ), and except for the pompoms on the hair and her blue lips, she didn't seem to have put any effort to look decent in public. This couple is a classic example of what I'd call "British eccentricity." (The Brits are an eccentric lot you see.) During fashion week most of them do not seem to struggle looking stylish yet their pictures appear on fashion magazines. Anyway, I'd never ever get out of the house in a 'pajama look' unless of course, there's a fire or something, and I had no time for anything else other than to jump out of the window. 🙂 Which reminded me of a rather amusing experience I had a few years ago . . . I was at the health club one morning, relaxing at the steam room after a spinning class, when I heard the fire alarm went off. I tried to ignore it but after a couple of minutes, a staff came running in and told everyone to evacuate immediately. According to her, she heard an explosion; I immediately thought there might have been a terrorist attack on the Israeli Embassy or Kensington Palace (which is right next to the health club) but I didn't hear anything. Anyhow, I hurriedly ran out of the steam room, from the 3rd floor of the building, through the staircase down and out to the very busy High Street Kensington — in my bathrobe! 🙂 There was no time to get back into the locker room to change or to grab my gym bag. I practically raced with at least 30 women, some were in their swimsuits, to get out of the building. With only a bathrobe on and a dripping wet hair — in the dead of winter — I felt pretty miserable. I just hope no one took a picture of myself and others, about 30-40 of us, in that ludicrous appearance. Anyway, it turned out to be a false alarm — there was no fire or any explosion that a staff claimed to have heard. We were able to get back into the building after about twenty minutes. That was my 'fashion mishap' and an experience I'd never forget. 🙂

Britain's fashion showcase is held in the capital city twice a year, February and September, with designers from around the  world presenting their new collections. The designers are constantly reinventing how the 'audience' (especially those in the front row seats) see style.
London Fashion Week is not just about the catwalks (though it's good to get invites to fashion shows and get a 'frow' seat), but there's loads of events — showrooms, pop-ups, etc., for anyone to see.
For Happy Andrada's show, I had the privilege of sitting on the front row in between two lovely ladies, Lily & Eva, womenswear buyers of Liberty & House of Fraser department stores respectively. Had a great chat with them regarding the type of clothing they would consider putting on the shop floor next season, consultation with their managers before they place an order with different fashion houses, etc. Happy Andrada presented her 'Incantation' collection — very impressive with each piece cleverly crafted, and focused on intricate beading, looping, and braiding of fabrics — her designs were too avant-garde. She is featured on 
Vogue UK.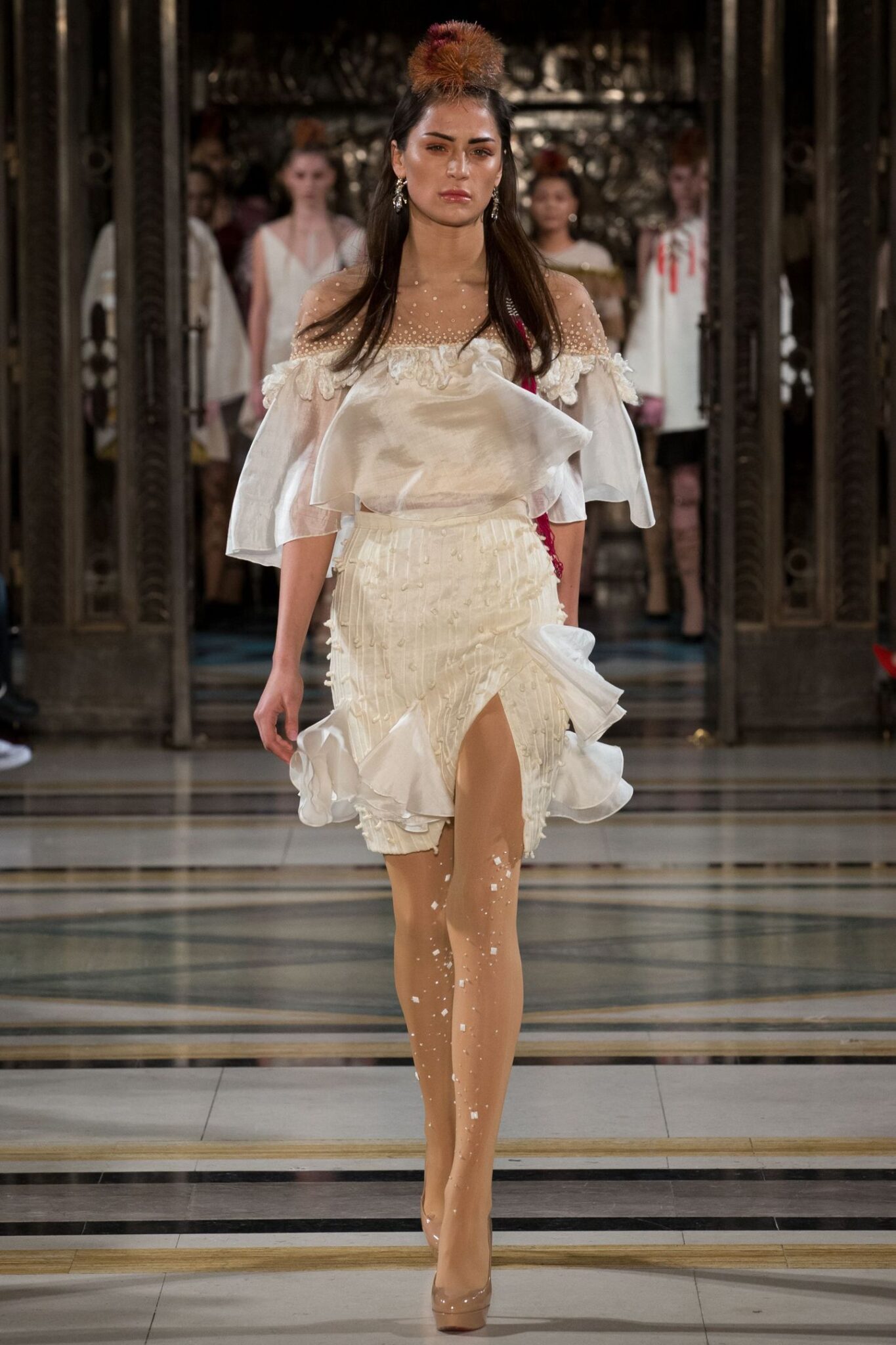 Andrada is a world-class talent, and her designs have been showcased all over the world — Paris, New York, Tokyo, LA, and many other cities. She studied fashion at Central Saint Martins in London, and have been a recipient of several international artist awards.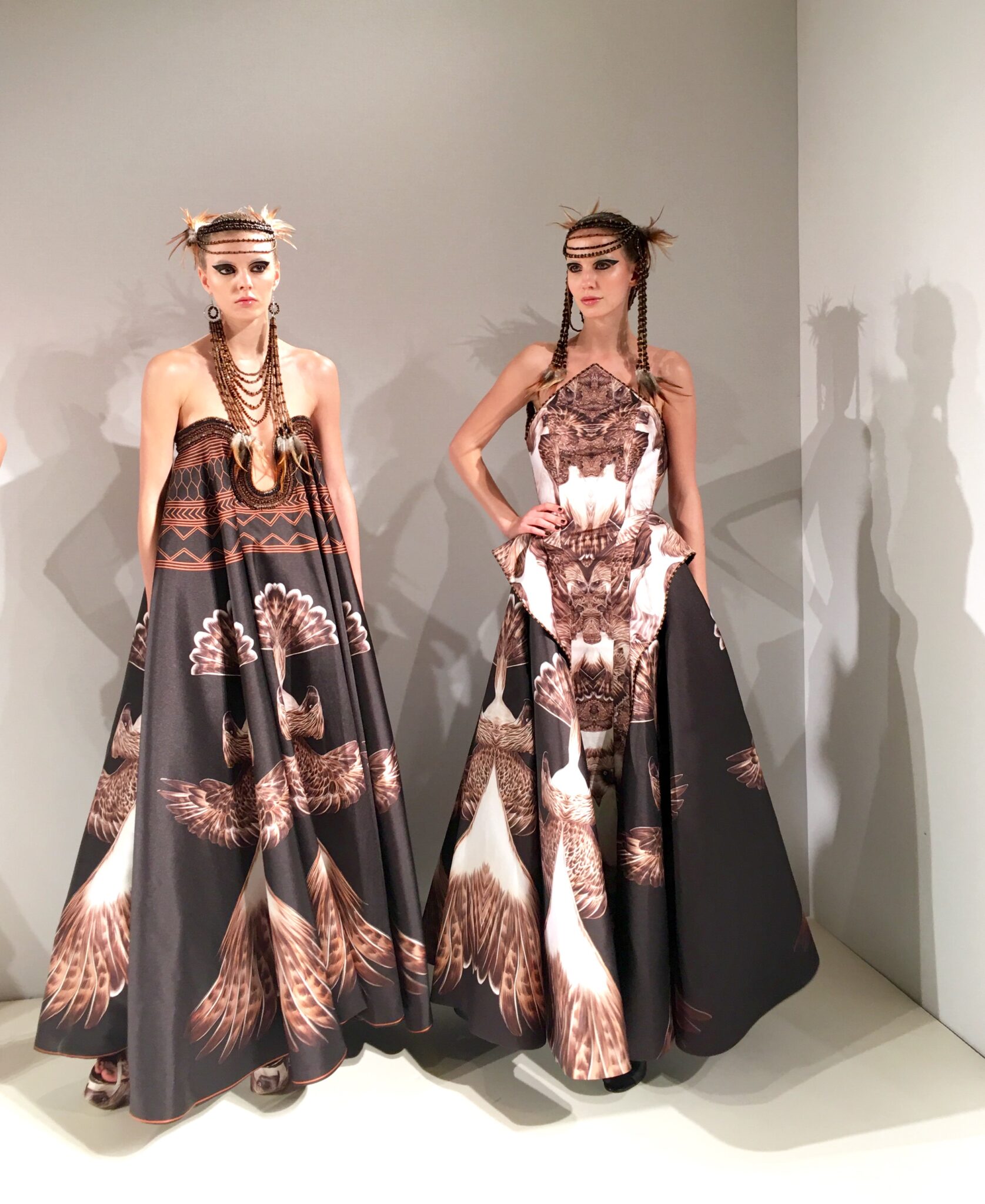 I also attended John Herrera's fashion show. I like how informal it was; no seats but everyone was standing and mingling around, chatting and meeting new people while the models were strutting around the stage and the whole ground floor of Freemason's Hall. John was one of the Filipino designers chosen by the British Fashion Council to showcase his work at the IFS-LFW back in 2015. A boutique on King's Road (this is where the Kate Middelton, the Duchess of Cambridge, her sister Pippa, and the Chelsea set are often seen shopping) has already been selling John's couture pieces since 2015.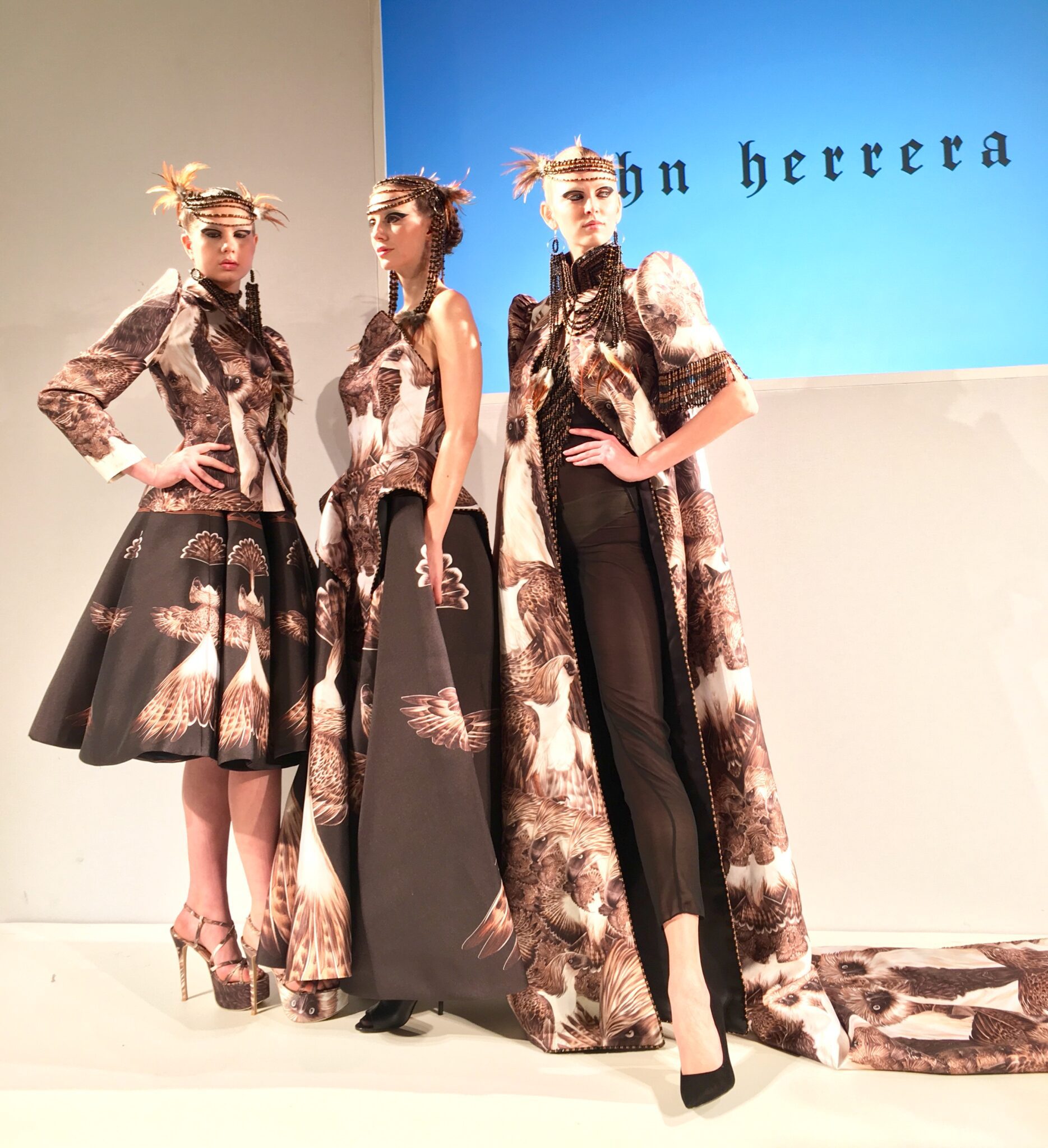 His Autumn-Winter 2017 collection,
Agila
, inspired by the Philippine eagle, is vibrant, exotic, outlandish and very unique.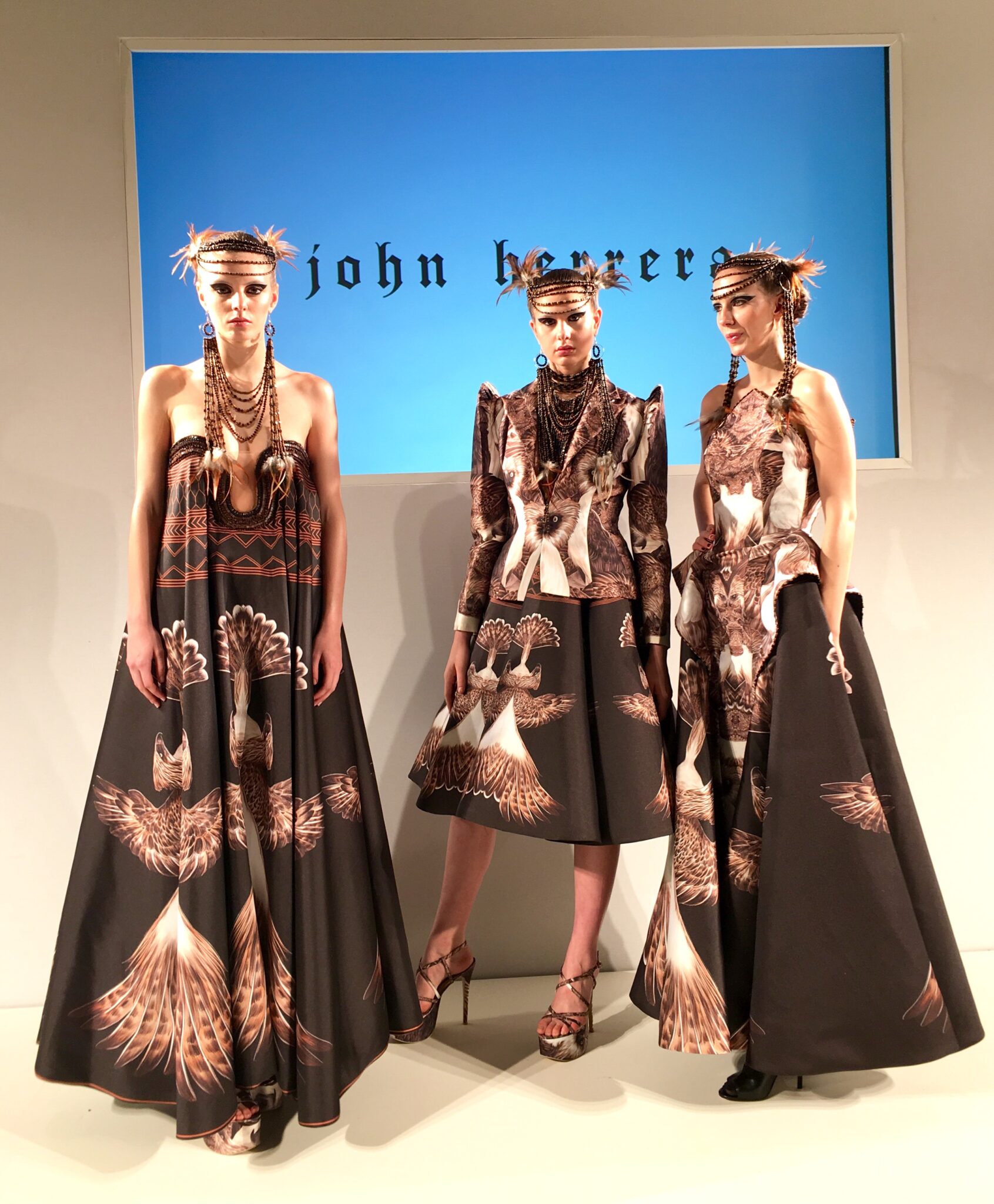 John won the 
Britain's Fashion Finest Top Designer Award
 together with four other designers.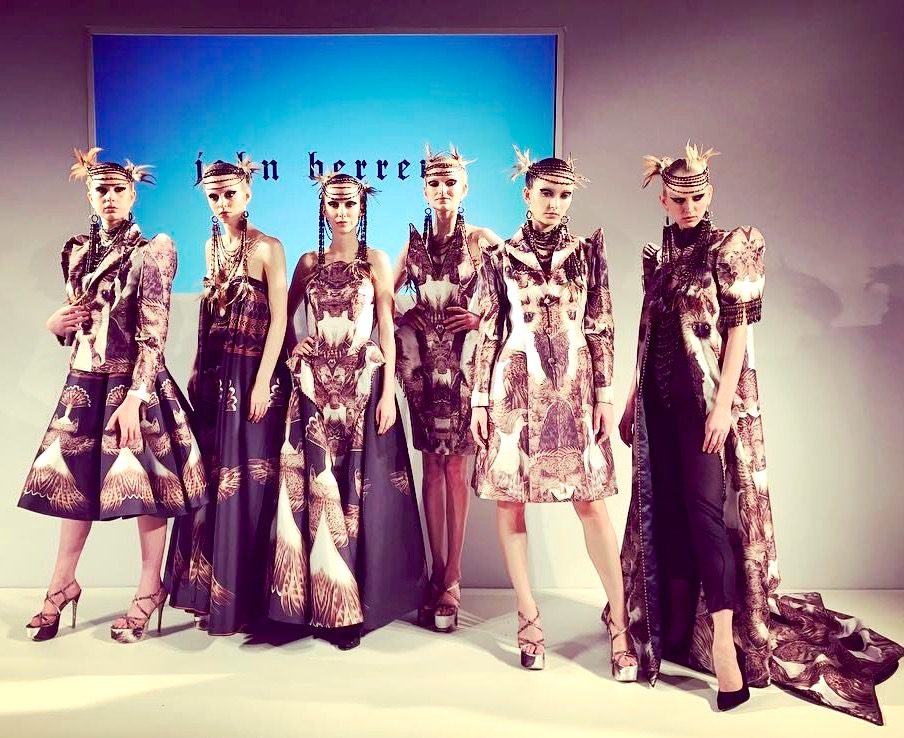 He also won the London Emerging Designer award in 2015. I am especially proud of John and his new collections — totally different from last year's. After his fashion show in September of last year he was telling me about his plans to relocate here, in London, this year but keeping his atelier in Manila. And he's gonna teach me how to sew when he finally moves to London. Can't wait! I need to buy a sewing machine. I always wanted to learn how to make my own clothing.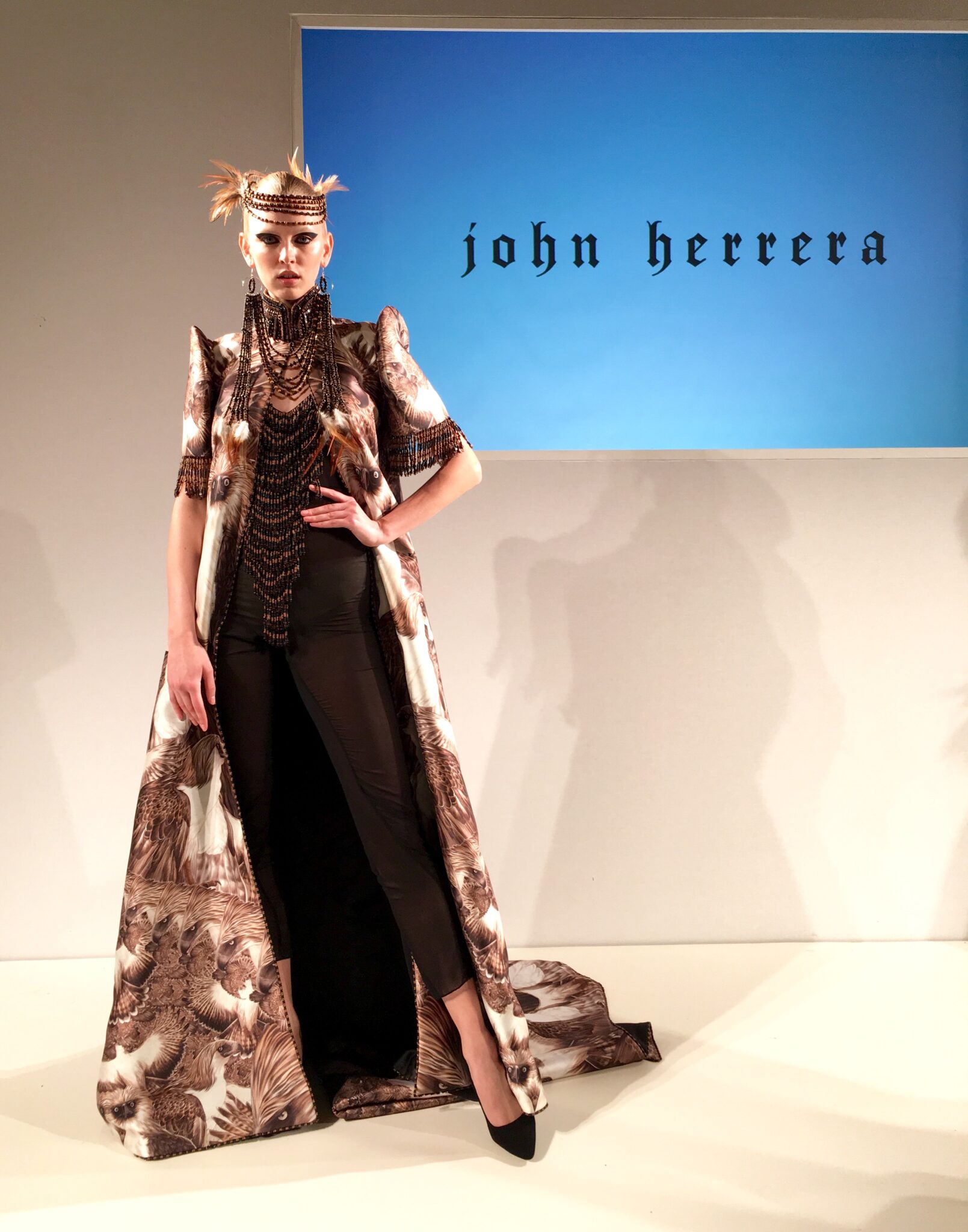 At John's show I was with friends from the Philippine Embassy (Emma, Kristine & Michelle), and we were talking about the collections. I told the girls that am not fond of animal print but I can see myself wearing the 'terno-coat' (above picture) but only at an ankle-length and complete with the neck and headpieces sans the earrings.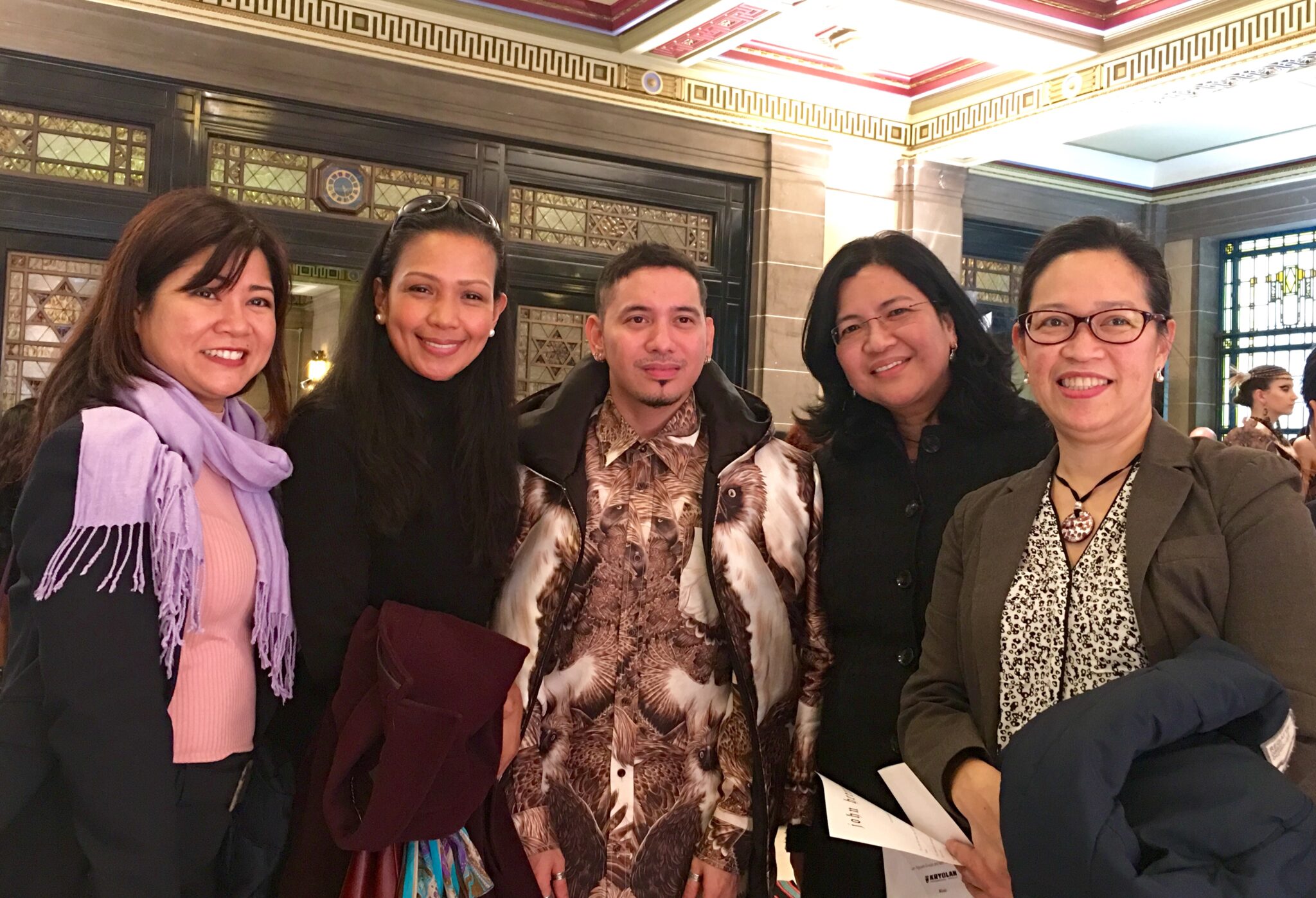 I also went to the International Fashion Showcase – IFS2017 at Somerset House. It was 
extraordinary.
 A little sad though that the Philippines wasn't represented for the very first time since its inception. I will do a separate post about IFS.  That one may take a while.