Benjamin Franklin, scientist, inventor, diplomat and US Founding Father, lived in this old Georgian house on Craven Street between 1757 and 1775.  He made it his London home for nearly sixteen years, and it is the only remaining Franklin residence.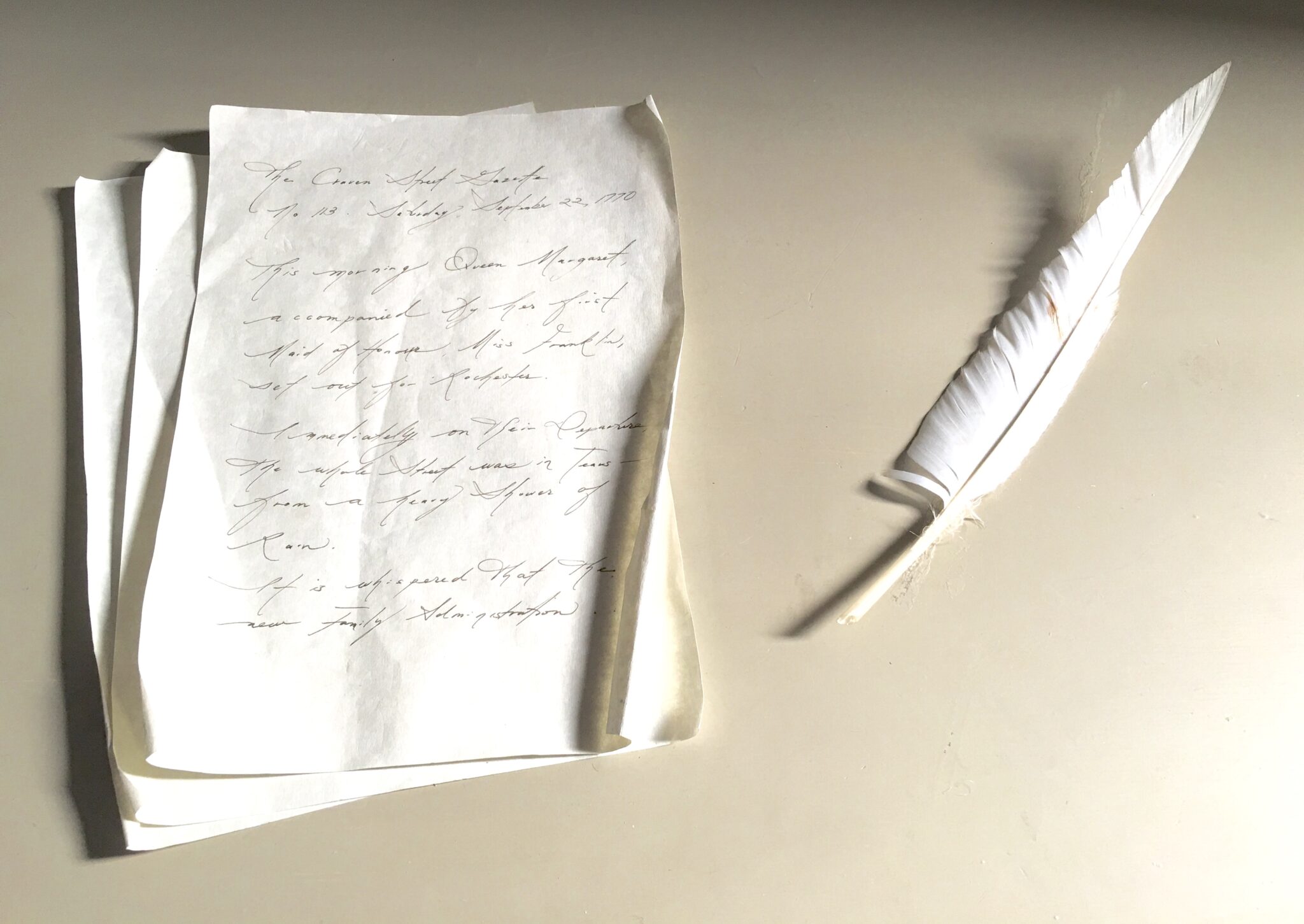 His main job while living in London was as a mediator between Britain and America. And for all intents and purposes, 36 Craven Street was the first US Embassy in the UK. Despite Franklin's considerable diplomatic skills, he didn't succeed in his mission but he was able to plant the seed for both nations to have a special relationship that continues to this very day.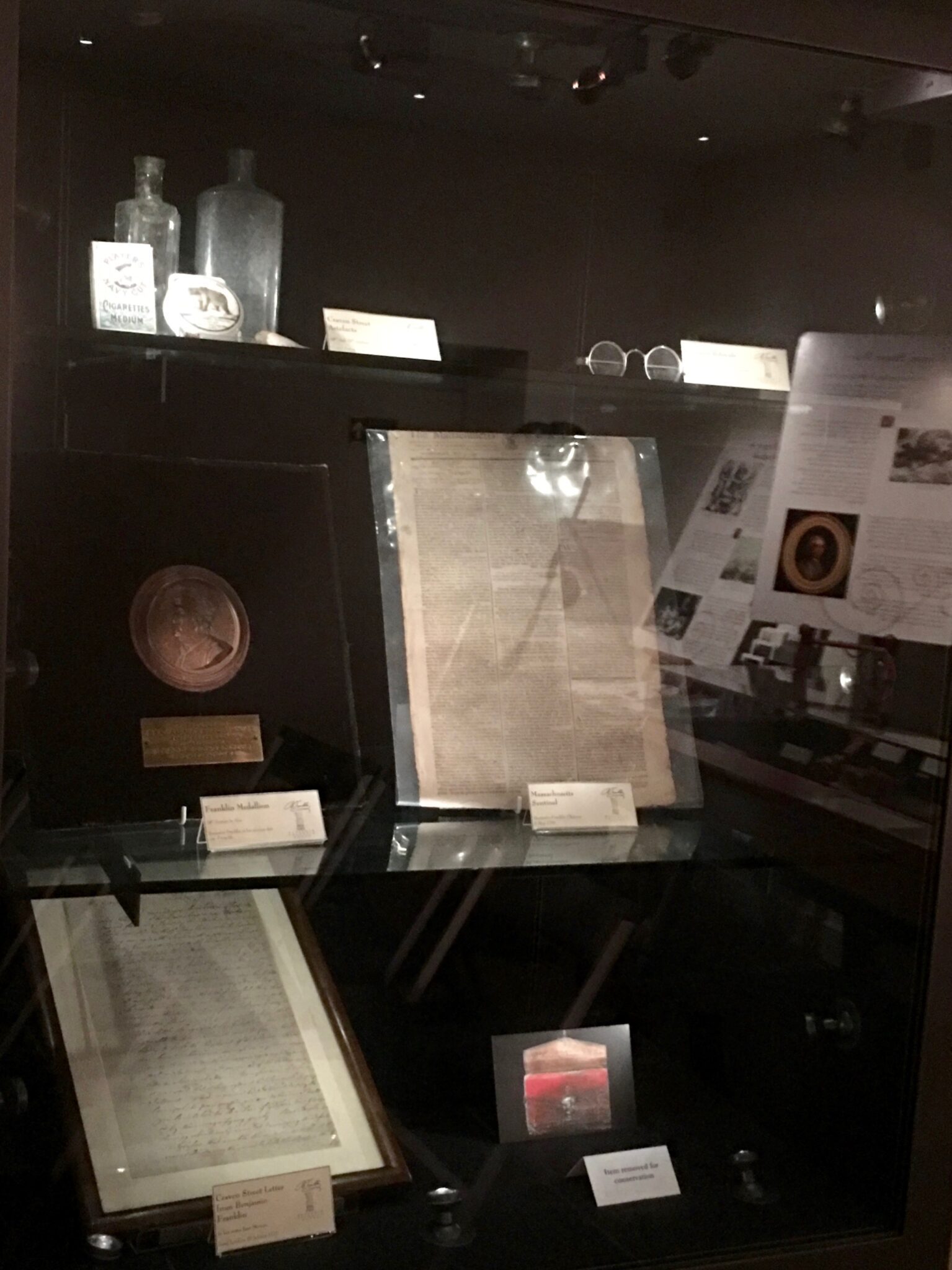 The house was built in 1730, and holds a Grade 1 architectural listing ("Listed Building" simply means consent must be applied for in order to make any changes to that building which might affect its special interest.) for its original features such as the 14 fireplaces, floor boards, panelings, ceilings, staircases, and many other features.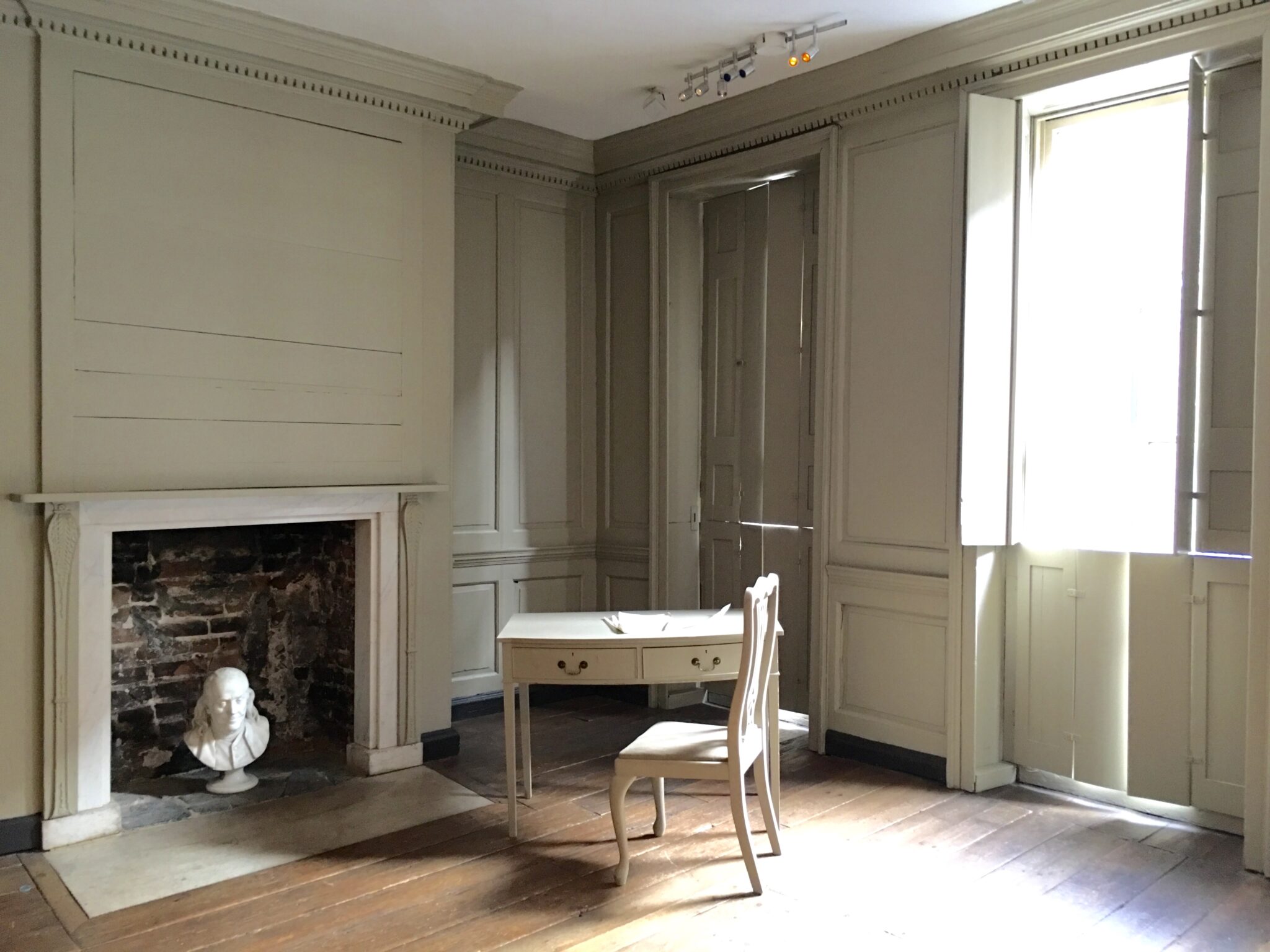 The tour is called "The Historical Experience" and starts in the basement of the building called The Seminar Room.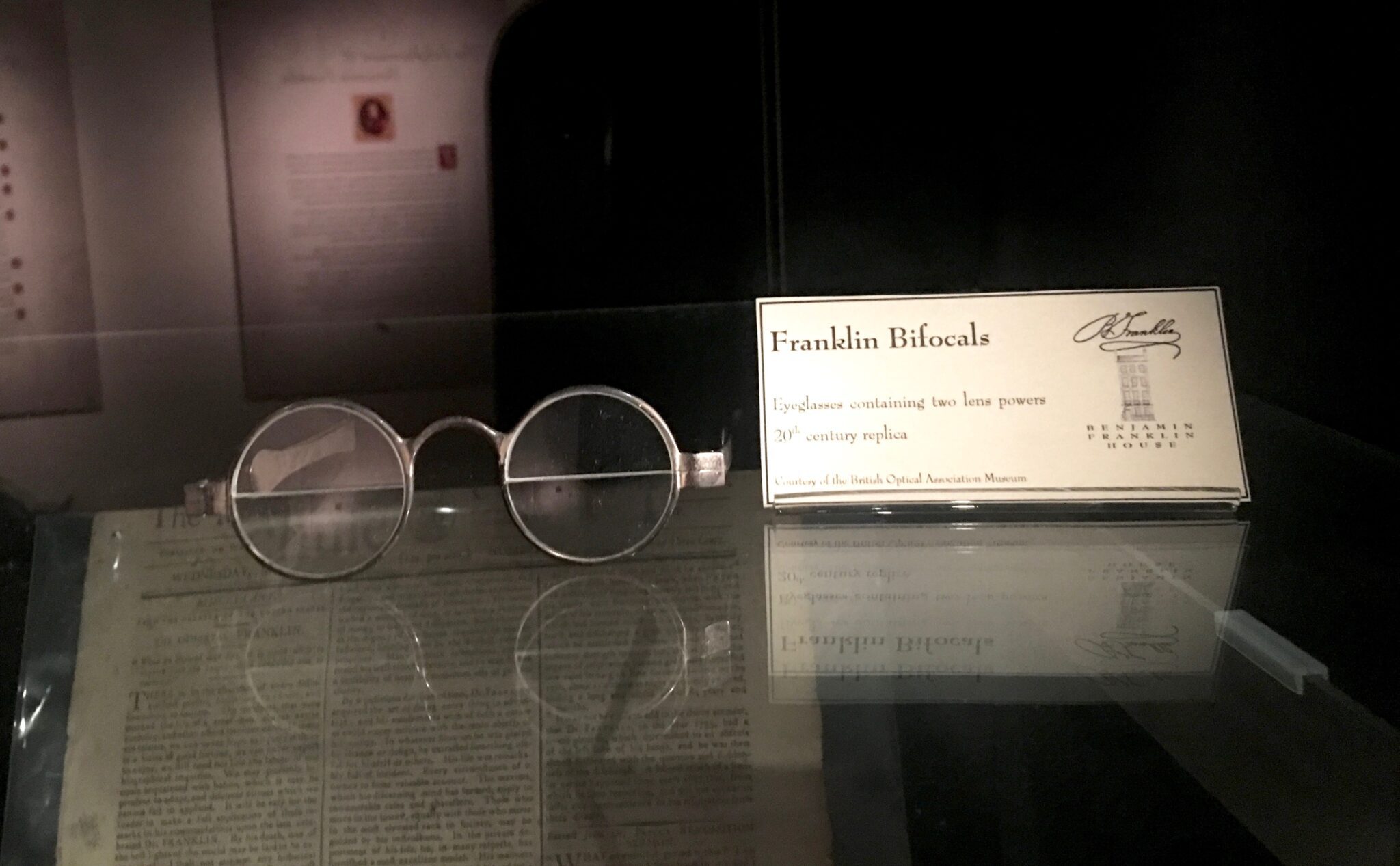 A short introductory video was played on a huge flat screen, and after five or so minutes a voice was heard supposedly that of Polly Hewson, daughter of Margaret Stevenson, Franklin's landlady. The tour guide who suddenly showed up actually scared me (I nearly jumped out of my seat haha!) as she came out from behind us with a loud and commanding voice.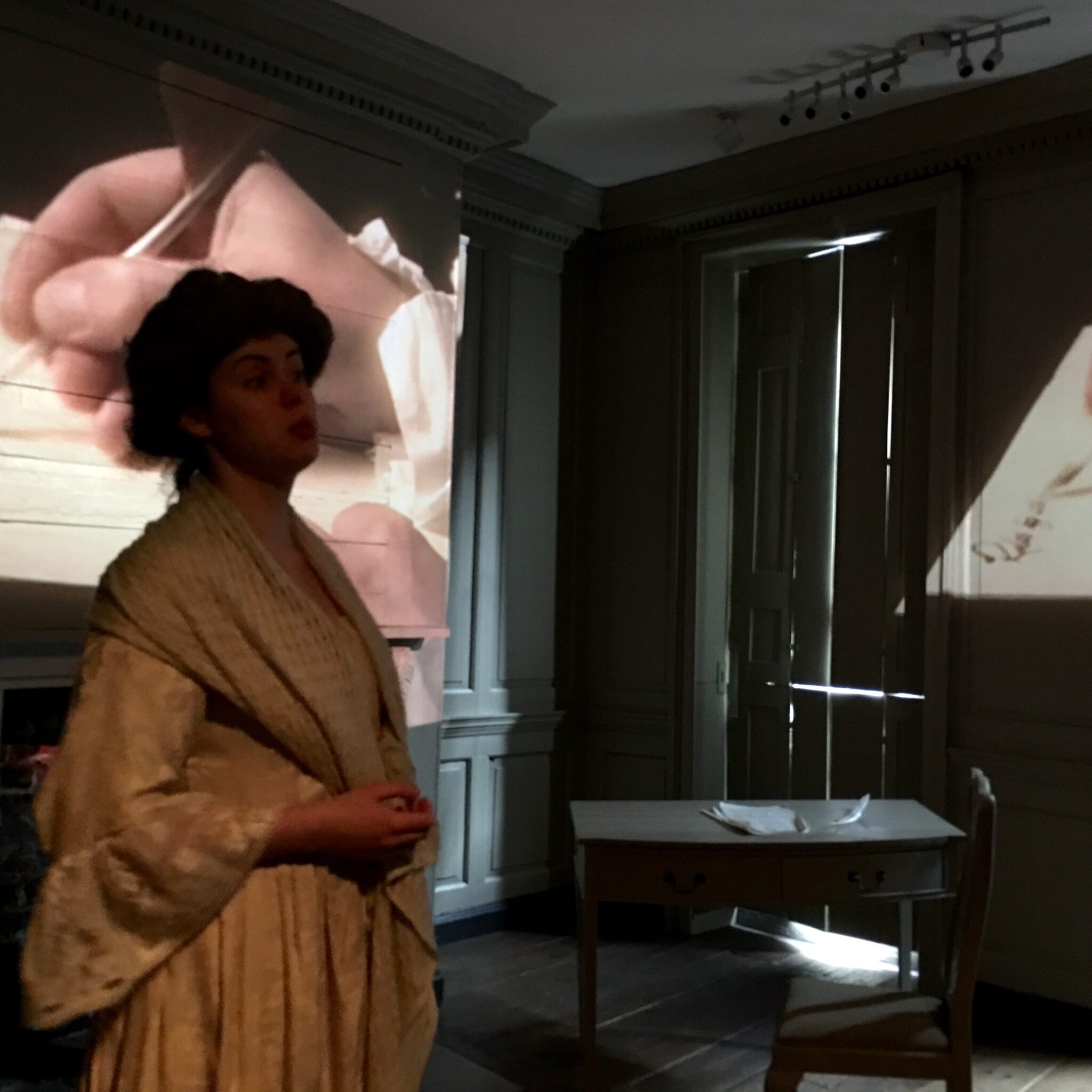 The tour guide then took us to the different rooms of the house, and each room is set with visual projection, lights and sounds of people conversing and the tour guide (as Polly Hewson or Margaret Stevenson) would act and respond to the conversation. The whole tour took about 40 minutes and at the end, another tour guide walked in to lead a brief 'Question & Answer' time.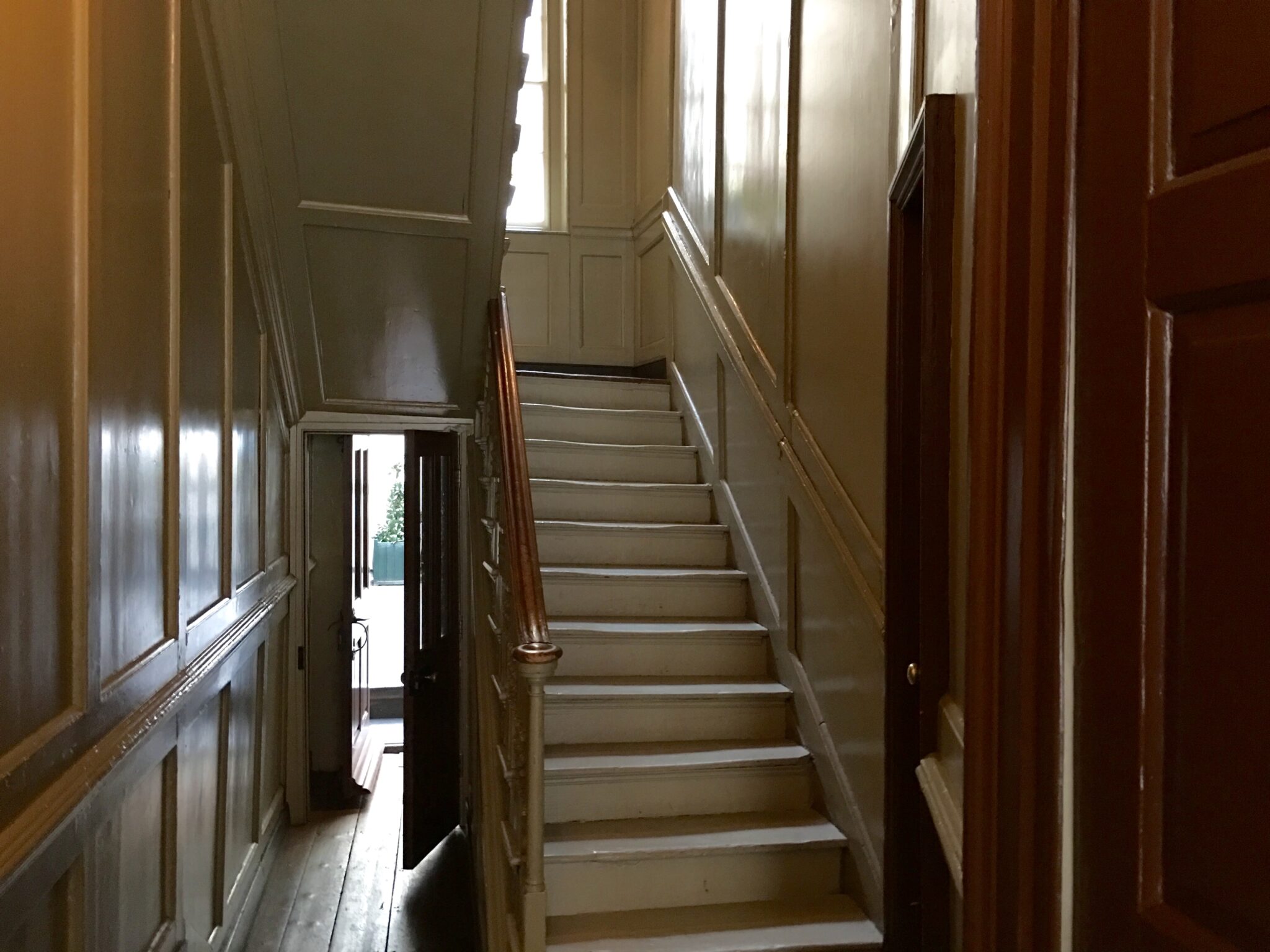 The original artefacts and remnants of the anatomy school on Craven Street are on display in the basement.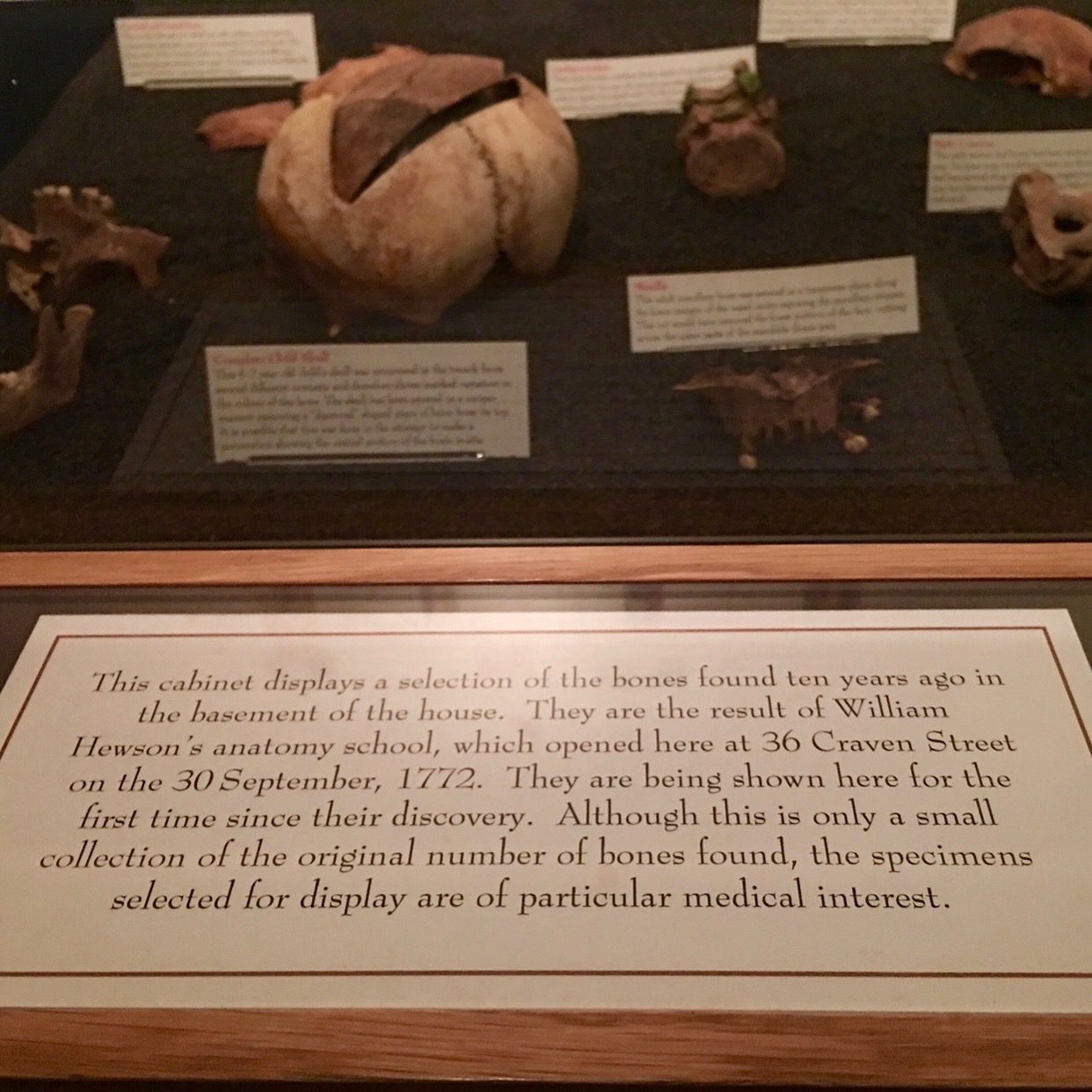 During the building restoration, they discovered thousands of human bones buried in the garden. Polly Hewson, the daughter of Franklin's landlady, was married to a doctor who ran an anatomy school on Craven Street.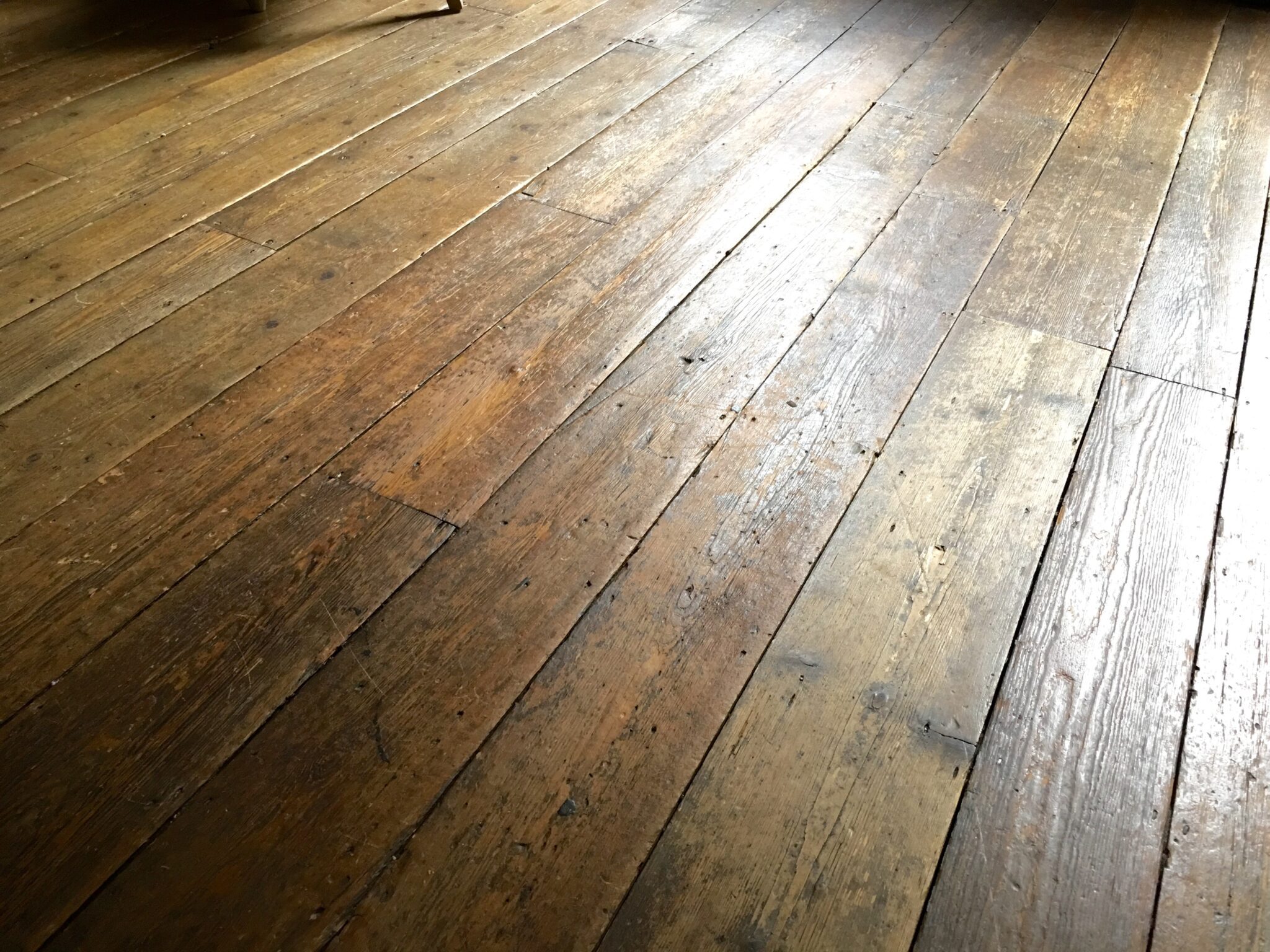 If I have one criticism about the museum, it's about the 'live performance drama.' It is a good example of trying to be sophisticated but it totally backfired. It certainly fails to capture the imagination. Staged in every room of the house with seven different scenes was really bizarre. I was actually cringing while watching the tour guide acting and responding to different voices (of actors who were Academy & Emmy Award winners) coming from every direction. I would have preferred it to be something like the John Wesley's House Museum where each room is filled with some of Wesley's personal memorabilia, furnishings, and other thoughtful displays to make it look like a typical house of the era. And just like the Wesley's House Museum, a short introductory film would have been appropriate, and the guests can then choose to either do a self-tour or have a tour guide to take them around. Rather than having all of those rooms empty (except for the basement and another one with a table/chair) and the tour guide acting and conversing with the 'unseen' actors, they could have made it so much simpler and better. In short, I wasn't impressed at all with their 'live performance drama' and I left the museum thinking, "what a waste of money." Entrance fee is £7 per adult so a total of £14 for Jared and myself. It's one of those museums that's been ticked off my long list of museums and galleries to visit in the city. It was certainly an interesting and unique experience to visit the Franklin House and one that I'd not return to again. Unless of course, someone I know hired the house for a special event and invited me to join the occasion. 😉