It was a great blessing to have Mom with us for Christmas last year. She and I were able to go out for tea during her brief visit, and we had a wonderful tea-time in a marvellous setting. But before I'm quite there, allow me a little leeway to dwell upon Mom. At least I hope you will.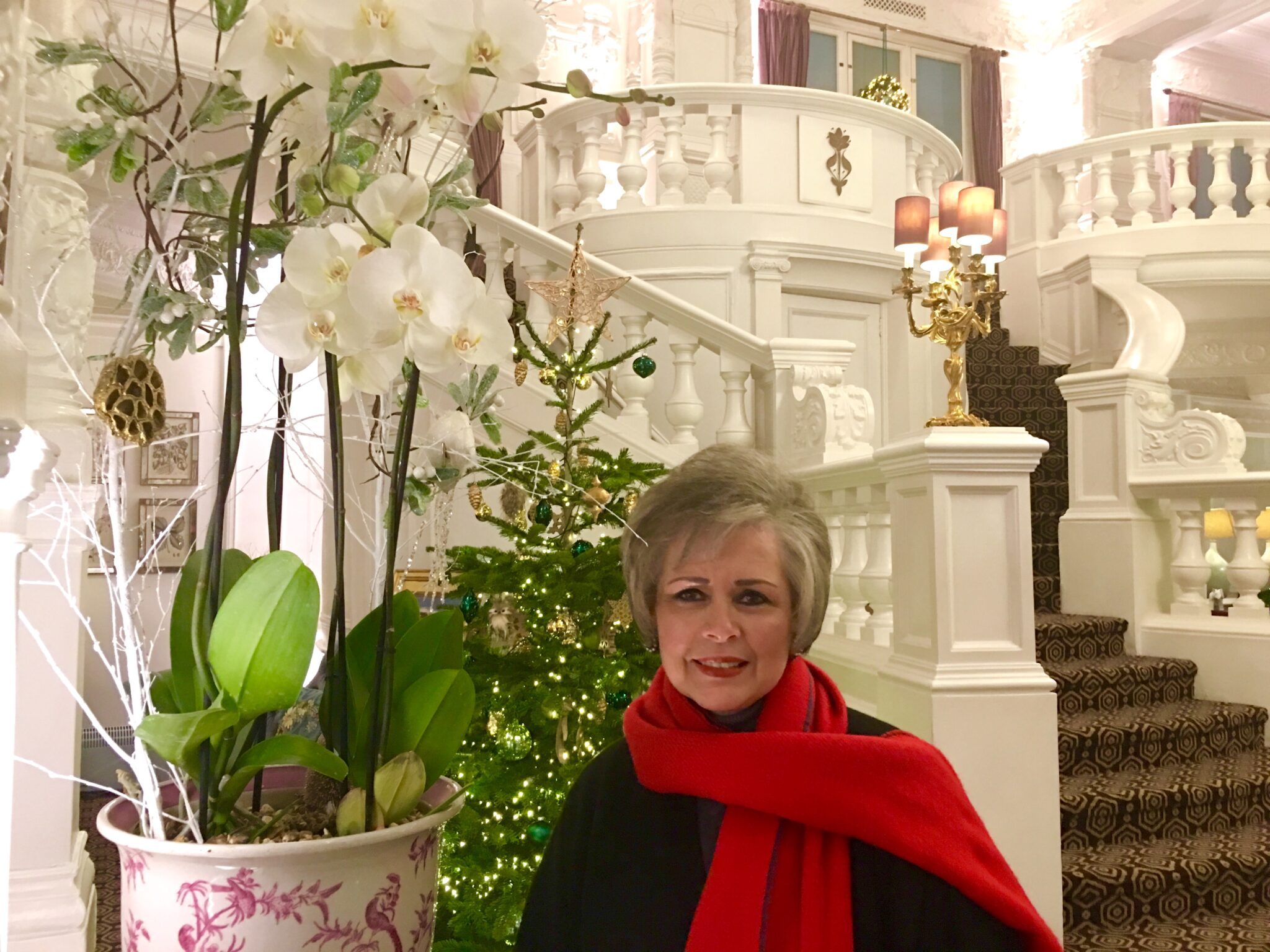 I had just got off a transatlantic flight the very first time I ever laid eyes on my mother-in-law. She gave me huge hug as soon as she saw me and said, "Oh, it's so good to see you!" with a twinkle in her eye. She made me feel like I've known her for ages. Then she wrapped her arms around me one more time, gave me another big hug, then looked at me in the eye and said, "I am so thankful that God has given you to Jared." I knew then that she will be a different kind of mother-in law.
Traditionally, mothers-in-law are supposed to dislike their daughters-in-law, and vice versa. Throughout history the wicked mother-in-law and their tales of devious intrusion in trying to control, or worst yet, destroy their son's marriage is legendary. A lot of books have been written about the subject. The poor mother-in law! They always get a bad rap. They have indeed been a trope, a fodder for comedy not just in the olden days but even in our generation.
Providentially, my mother-in-law is nothing like the dragon of myth. For a start, Mom never interfered. Early on, we discovered we had common interests (books, baking, arts and crafts, etc.), and we spent a lot of time talking. On our first meeting she told me stories about her descendants; showed me pictures of Great Grandpa Dycus who was born blind but was an accomplished pianist. She showed me her family tree that traces back to France in the 14th century, and remarkably, one of her descendants was a signatory of the US Declaration of Independence. She also shared with me stories about her childhood and upbringing, and the strong Judeo-Christian values instilled in her by her parents early on in life. It's no surprise therefore that she has a deep sense of Christian morality; of love and service to God and others.
Despite the distance (we live thousands of miles apart), and personality differences (Mom is very open; can easily empathise with people and show her sentiments even to a stranger. I, on the other hand, am quite reserve, and do keep things to myself, and don't naturally show my thoughts and emotions in public), we get along very well like a house on fire. Mom has also a great sense of humour, and is always ready to laugh, even at herself. We do a lot of laughing, Mom and I. She is a very beautiful lady, inside and out. Mom has always been a great source of support and encouragement, and I absolutely adore her. She is the best mother-in-law anyone can ask for. I miss her wholeheartedly, and for always.
Now, on to afternoon tea . . . I searched for a place both Mom and I haven't been to before, and found a good deal for festive afternoon tea here. This hotel has been on my list of "must visit historic places in London".  I found a good excuse to finally go and see it with Mom. 😉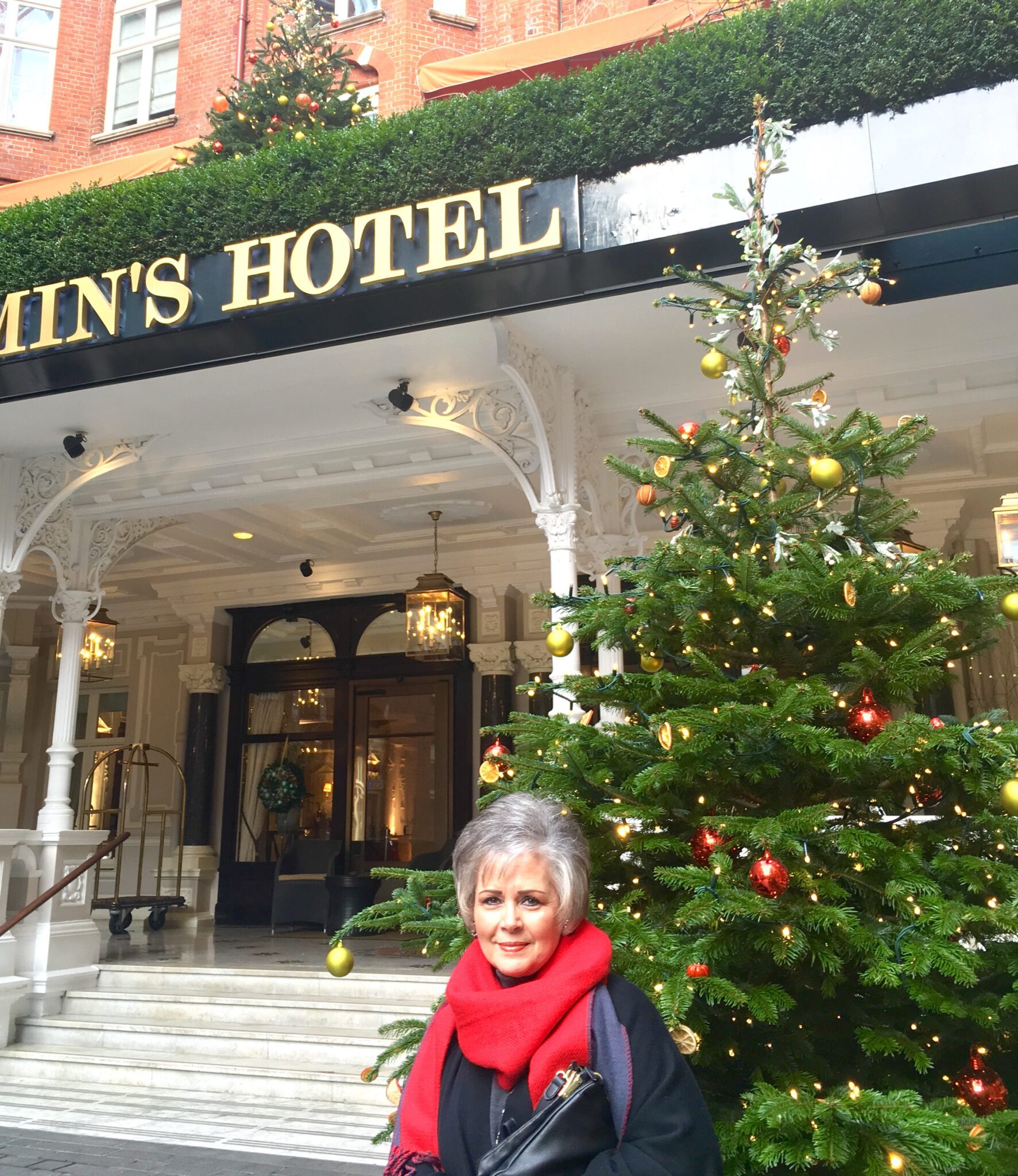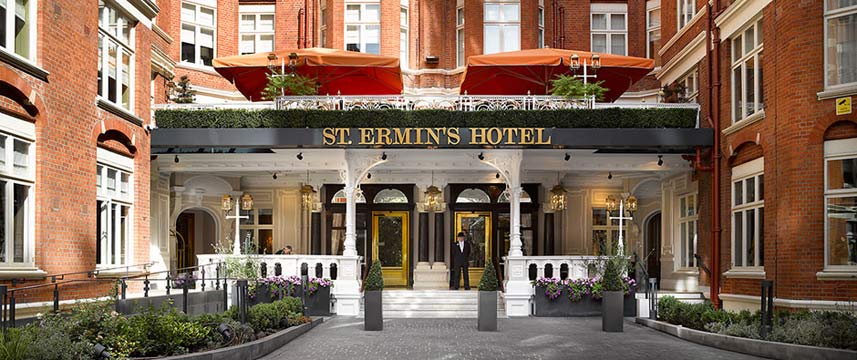 Mom was only in London briefly, and there's a lot of people who wanted to see her, take her out to lunch, tea or dinner and catch up with her but sadly, she didn't have the time to see everyone. But I was blessed to have had the opportunity to take her to tea for a couple of hours.
St. Ermin's Hotel is full of history. The horseshoe shape Victorian mansion blocks were converted into a hotel in 1899, and has been one of the places to see and be seen in the Edwardian era.
I have to say that I've been to so many tea rooms, and this is the only place that provided a tea timer. As any tea aficionado will tell you, this little device is essential to achieve a perfect brew. We were presented with a selection of Newby tea and tisanes; Mom had English breakfast, black tea, and I had Sencha, green tea, which requires longer and shorter brew respectively.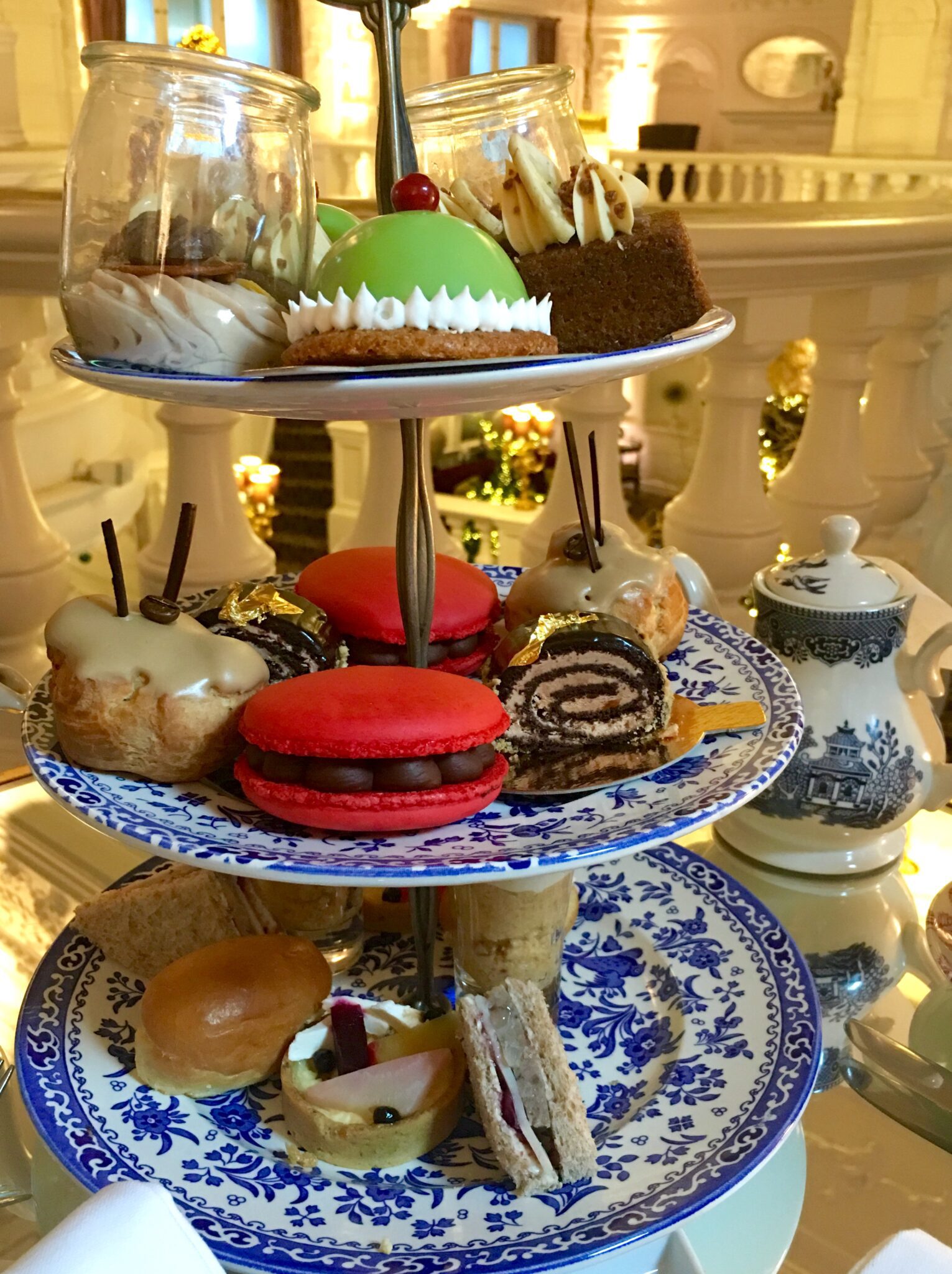 The tea was shortly followed by the three-tier cake stand filled with savoury and sweet concoctions.
We started with the savouries and they were all very good but ham and cranberry sandwich was our favourite, and we had seconds. 🙂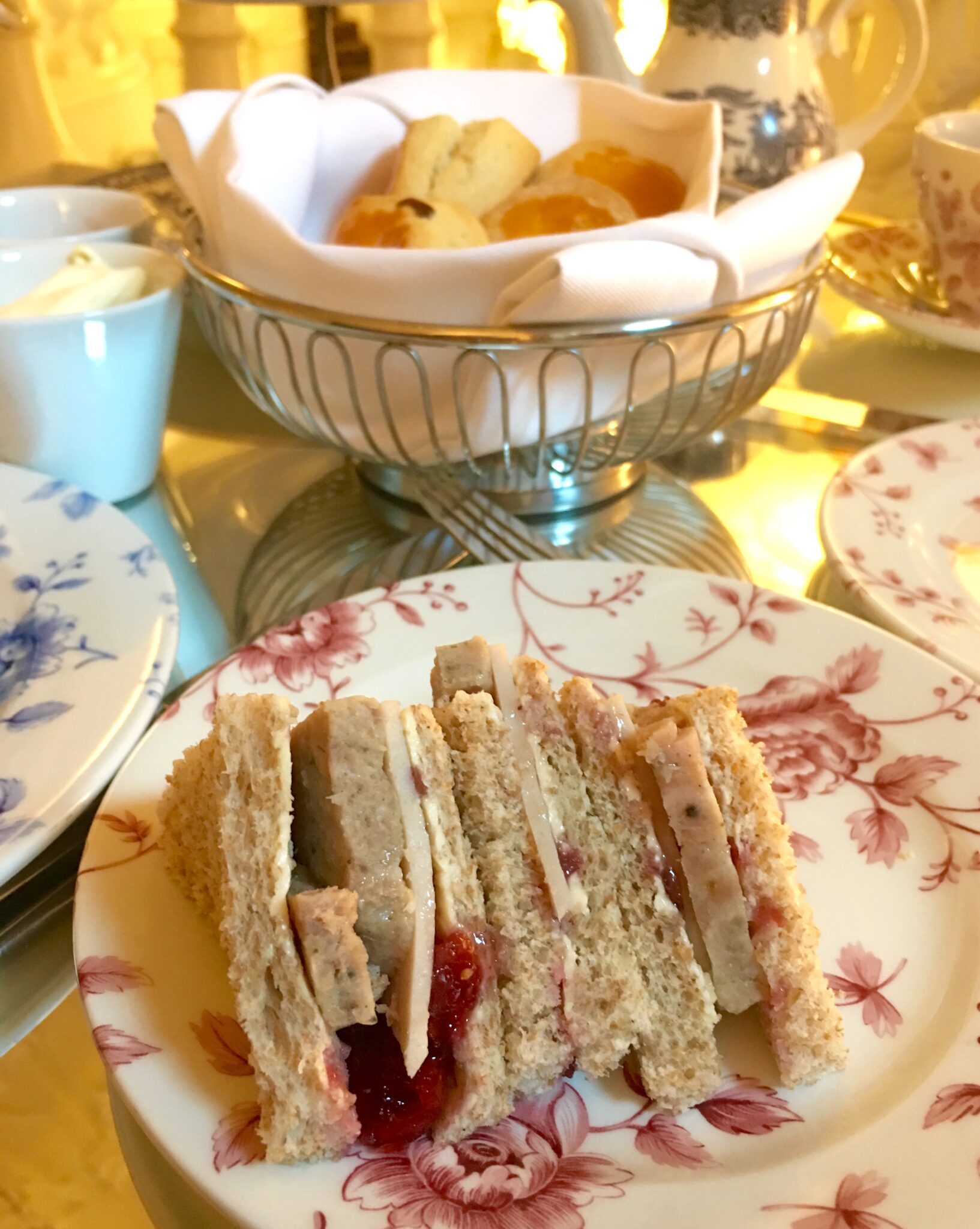 Then we had scones; warm and fresh, crunchy on the outside but light and airy inside, topped with lashings of clotted cream and strawberry jam — it was perfect! I particularly like scones and it is always the highlight of my tea-time.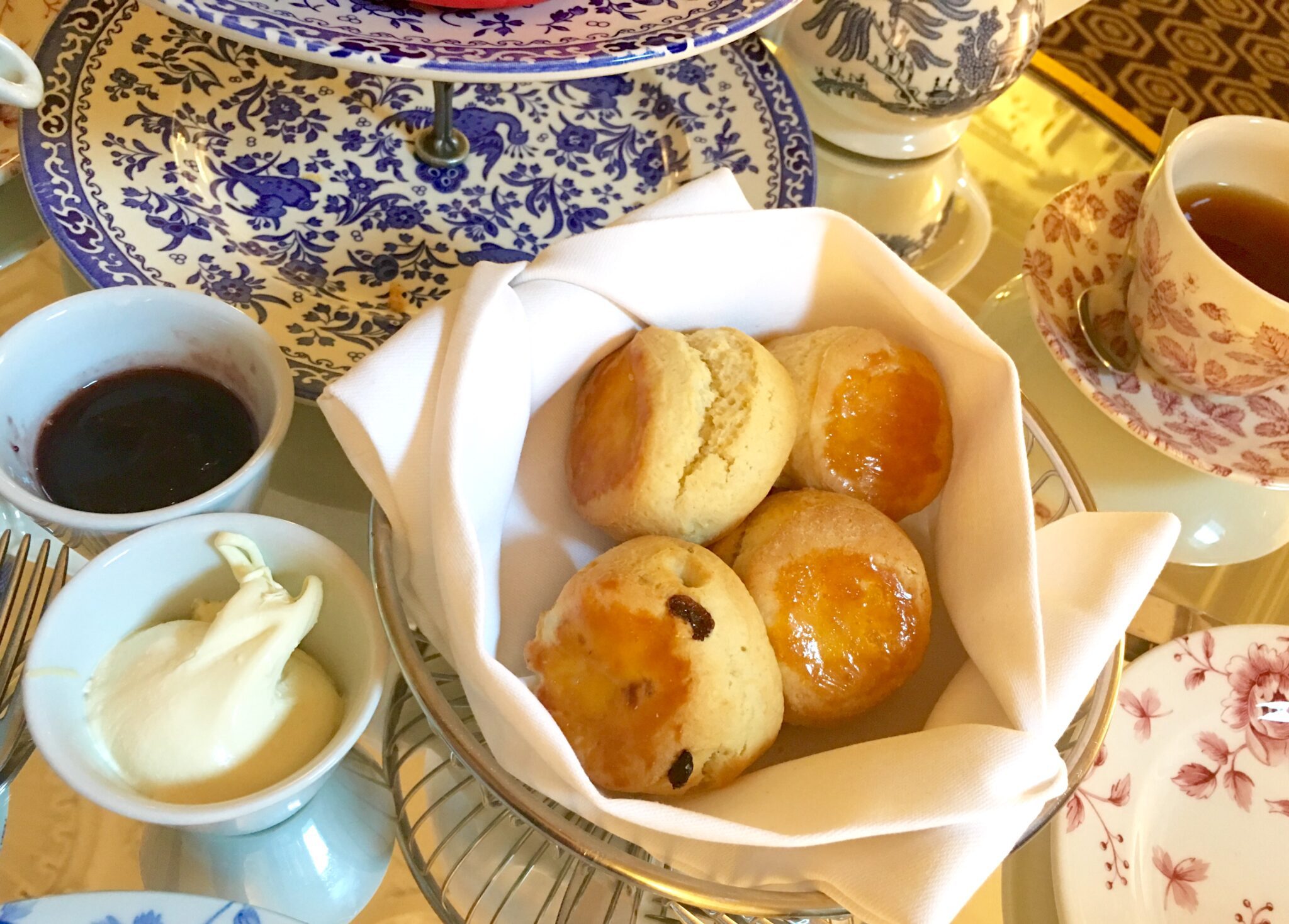 The sweet treats were just as good, but it was too much and we didn't manage to eat all of them. Overall it was a first rate afternoon tea in an incredibly glamorous setting and excellent service.
St. Ermin's Hotel is full of history. Winston Churchill held a historic meeting here with a group of men in 1940 and organised 'Setting Europe Ablaze' later became the founding members of the SOE (Special Operations Executive). British military intelligence unit, MI6, were stationed on two floors of the hotel throughout the war, and SOE also carried out covert operations during the Second World War from St. Ermin's Hotel.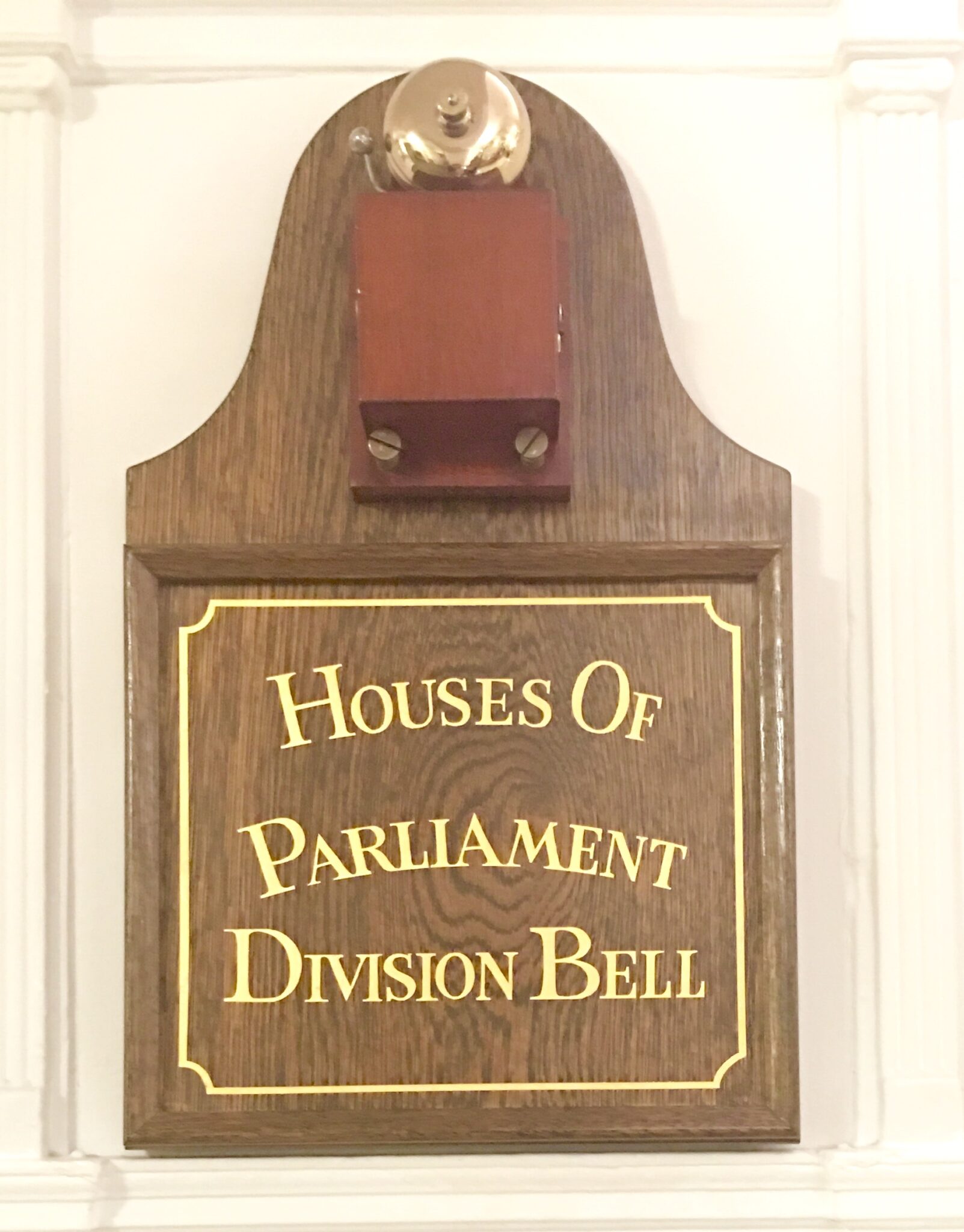 St. Ermin's is only about 5 minutes walk to the Houses of Parliament, and there is a 'Division Bell' at the lobby of the hotel that is directly connected to the House of Commons — it rings whenever the MPs (who are dining, lounging, or having a secret romantic rendezvous at the hotel 😉 ) need to be back to the Division Lobbies to vote.
St. Ermin's is certainly one of the best afternoon tea destinations in London, an experience I wouldn't mind repeating again and again. 🙂