I recently had a chat with a friend of mine back in the Philippines who is a public school teacher. After exchanging pleasantries, we talked about our parents, and because we haven't talked nor seen each other for years, the conversation just naturally turned into sharing stories that made us both laugh in reminiscence of the good old days of our childhood. I then asked about her job, and she went on for a good fifteen to twenty minutes telling me about her lesson plan for the new school year, her boisterous students, and her classroom walls filled with maps, student work, pictures of far-away places, and large sheets of colored paper with quotations and proverbs. She then gushed about all the postings she saw on my social media, and said to me, "I didn't know you've become a culinary chef. Your baking life must be a good life! So tell me all about the desserts you've been posting on Instagram!?" I told her that I am not a culinary chef — far from it. That I only bake for our church fellowships (a birthday, anniversary, baby shower/dedication or some other special events), and also for a few friends outside of the church. Told her that it is a ministry, and not something I do for financial gain, that I enjoy baking and some of my friends outside of the church who ask me to bake for them would give me a love gift but it is not something I ask for. She then shared with me a story how her cake burned when she tried my red velvet cake recipe. We had a great time catching up and just before we said goodbye to each other, she sighed contentedly and said, "I can't tell you enough how I want to learn other skills like dressmaking or baking, and try to make more money. Public school teachers in the Philippines aren't paid very well, but I must say that teaching life is a good life."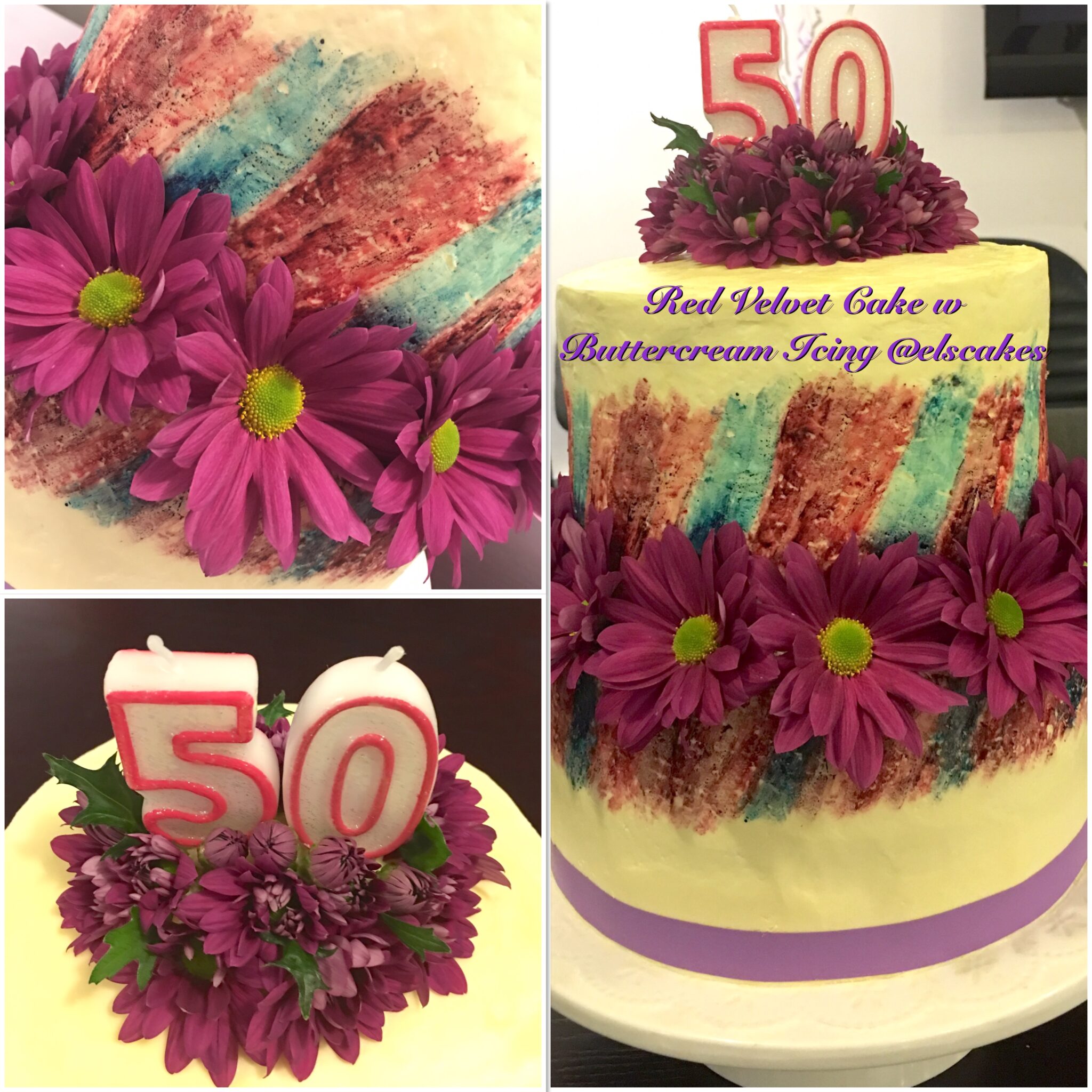 Most of the good life that I lead is meeting and talking with people (I do it on a daily basis), but among some of my other lives is just a teeny-weeny bit of a baking life. I do not bake professionally. Nor do I spend significant daily time near an oven. But most weeks will see me bake something like a cake for our church fellowships, perhaps a batch of cookies or some special baked goodies for our young people's get-together at church. Often I use the excuse of a friend's birthday or a social event to indulge in baking and cake decorating.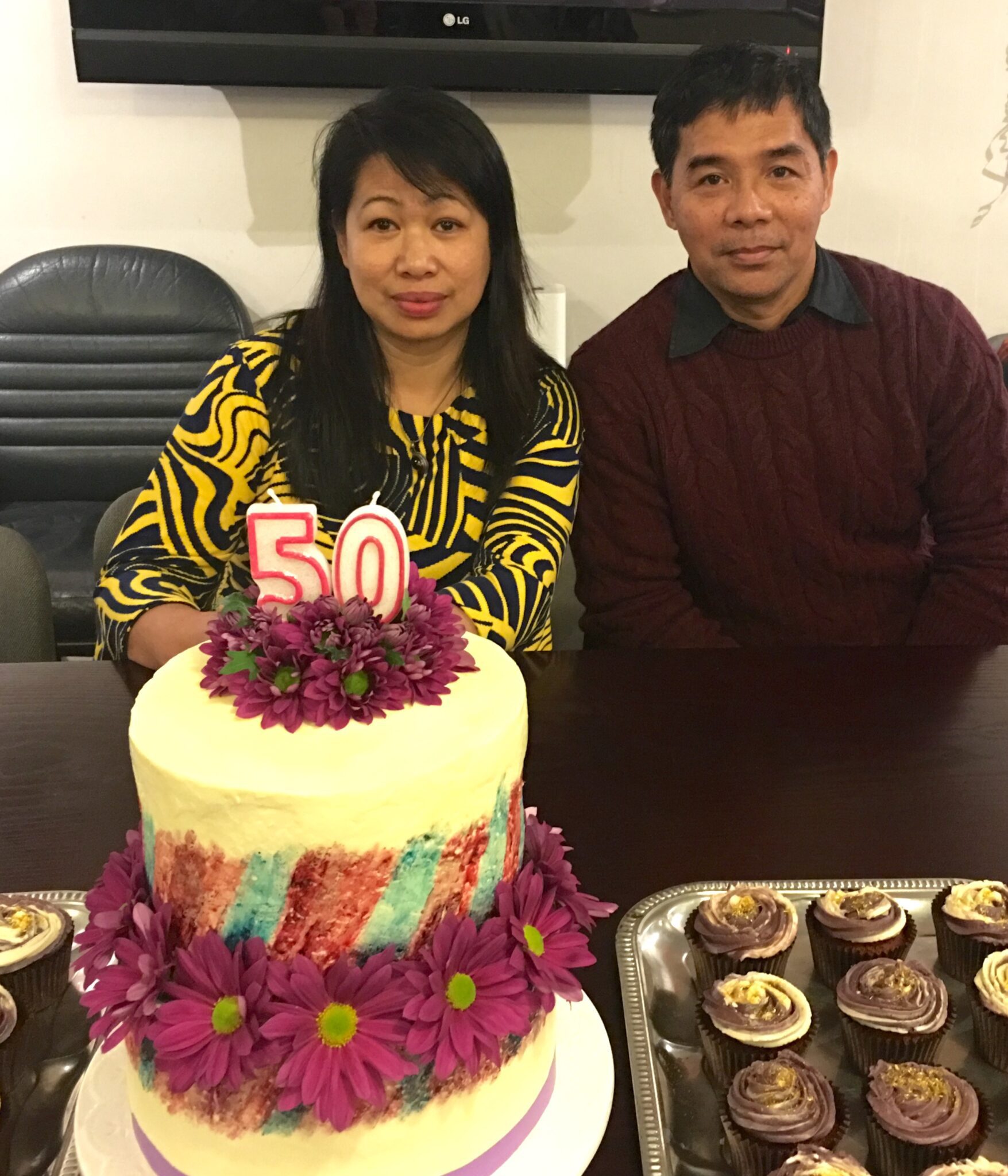 Back in November and December, however, I was able to luxuriate in baking and cake decorating. It so happened that a lot of people at our church and some of their families were celebrating a milestone. And on top of that, I attended two 'sayonara' party for friends, and other special events. Aside from Mummy Mo's birthday cake, I ended up baking one or sometimes two cakes every week for the whole month of November and early December. I've never baked so much cake in my life that after Christmas I told Jared I don't wanna bake any cake for a month or so.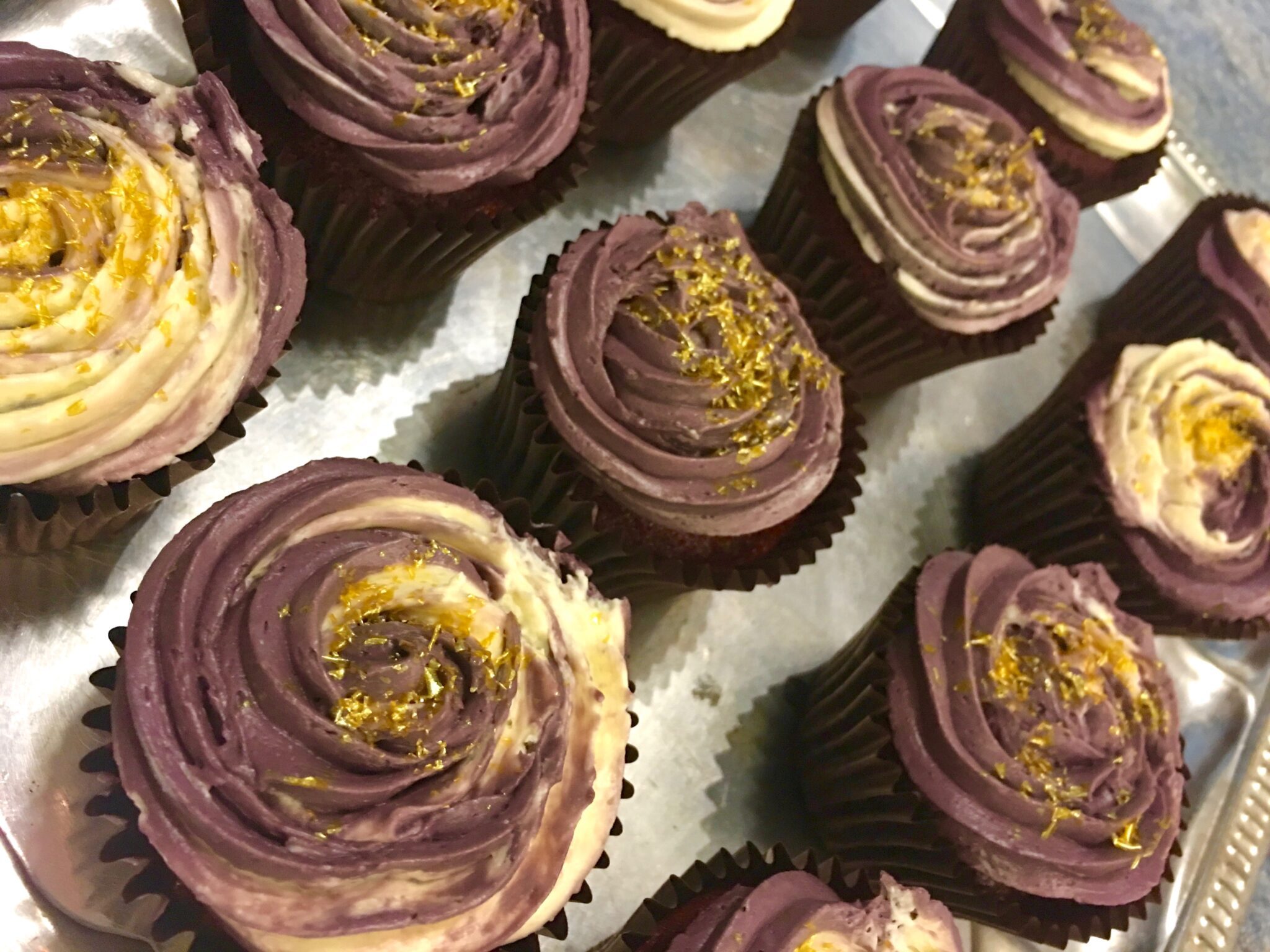 Aside from our church fellowships I have friends outside of the church who asked me to do cakes/cupcakes for them.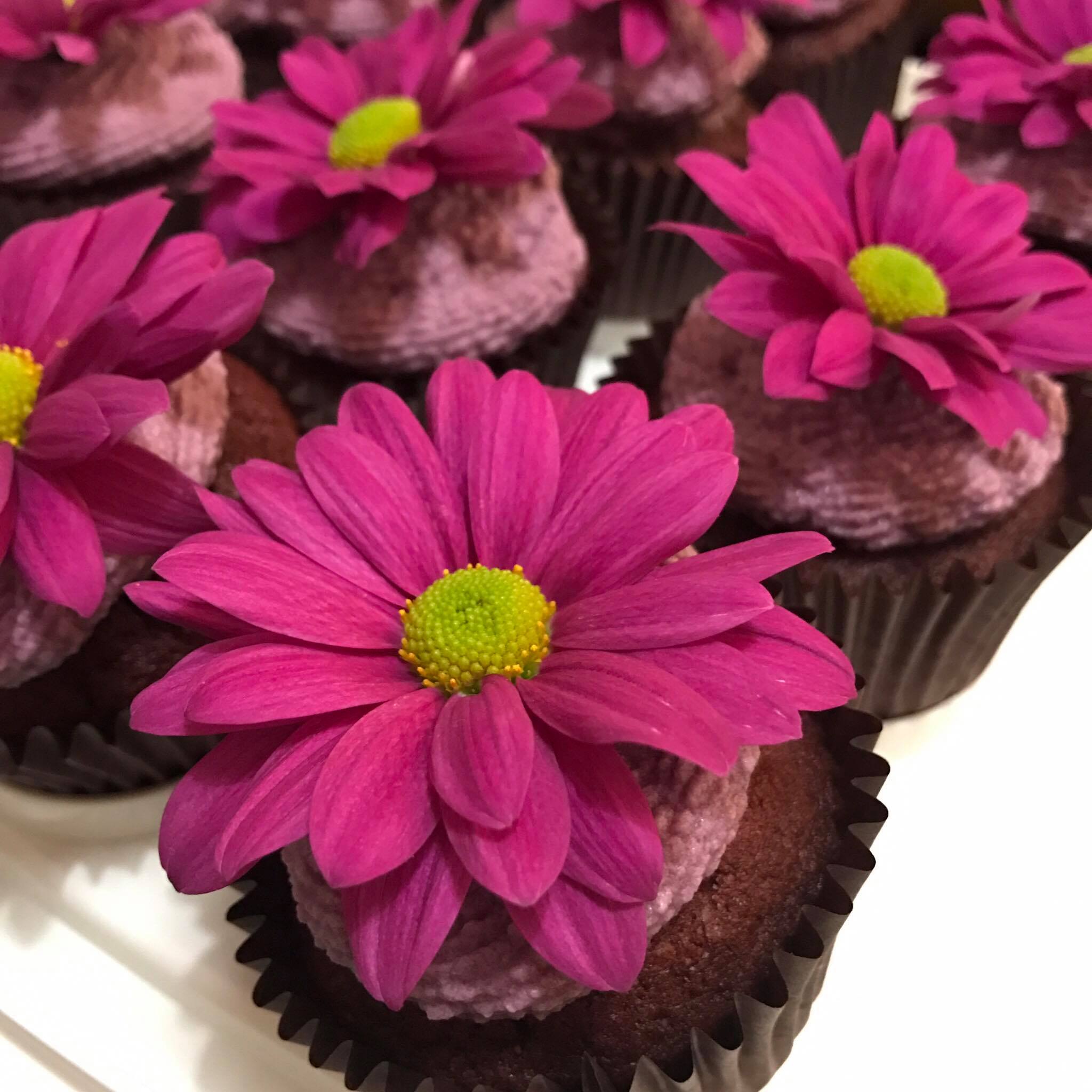 I baked about 11-12 dozens of cupcakes on different occasions back in November and early December like the red velvet cupcakes (picture above) for a diplomat friend's 'Sayonara' party — she finished her 4 year stint in London and went back home. Also, one of the cakes I did in November was for our church's 150th anniversary celebration. I wanted to do something special, and Jared suggested I should do a cake in the shape of our church building — a rather plain Georgian edifice built in 1823. 😉

I took some pictures of the church building and made a template out of a cardboard. Using chocolate and vanilla sponge cakes, I stacked them alternately, and carved it to look like our chapel, then covered it with Italian buttercream and fondant.
With edible black pen and food colour, I did some drawing/painting on the white fondant.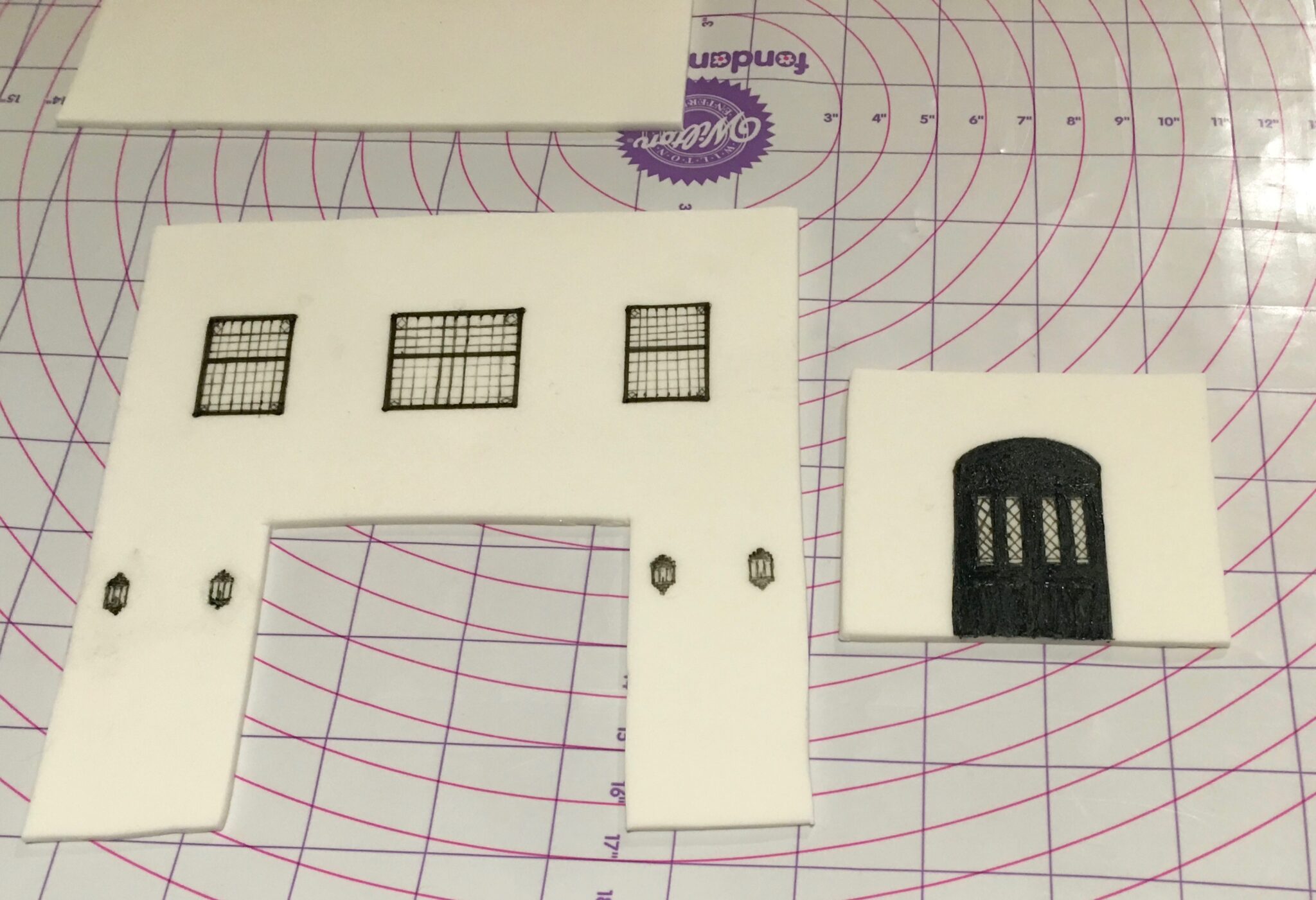 Then I hurriedly put them together without waiting for the icing to dry up. I normally put the cake away for a few minutes in the fridge for the icing to set and also allow the fondant to fully dry up, but I was too tired and just wanted to get it done so I skipped that process.
As soon as the fondant walls were up, Jared noticed something and said,
"Wow! The walls of our church building is crooked just like the cake. Did you purposely do that?"
 I said,
"No, of course not. I am so tired and didn't wait for the icing to dry up before I've put the fondant on that's why it's crooked!" 🙂 
I also made some tiny pots with plants, lamp and chimney (all made of fondant) to decorate the exterior of the building.
As for the roof, I didn't do much to make it look like the real one — it's falling apart and the building needs a new roof.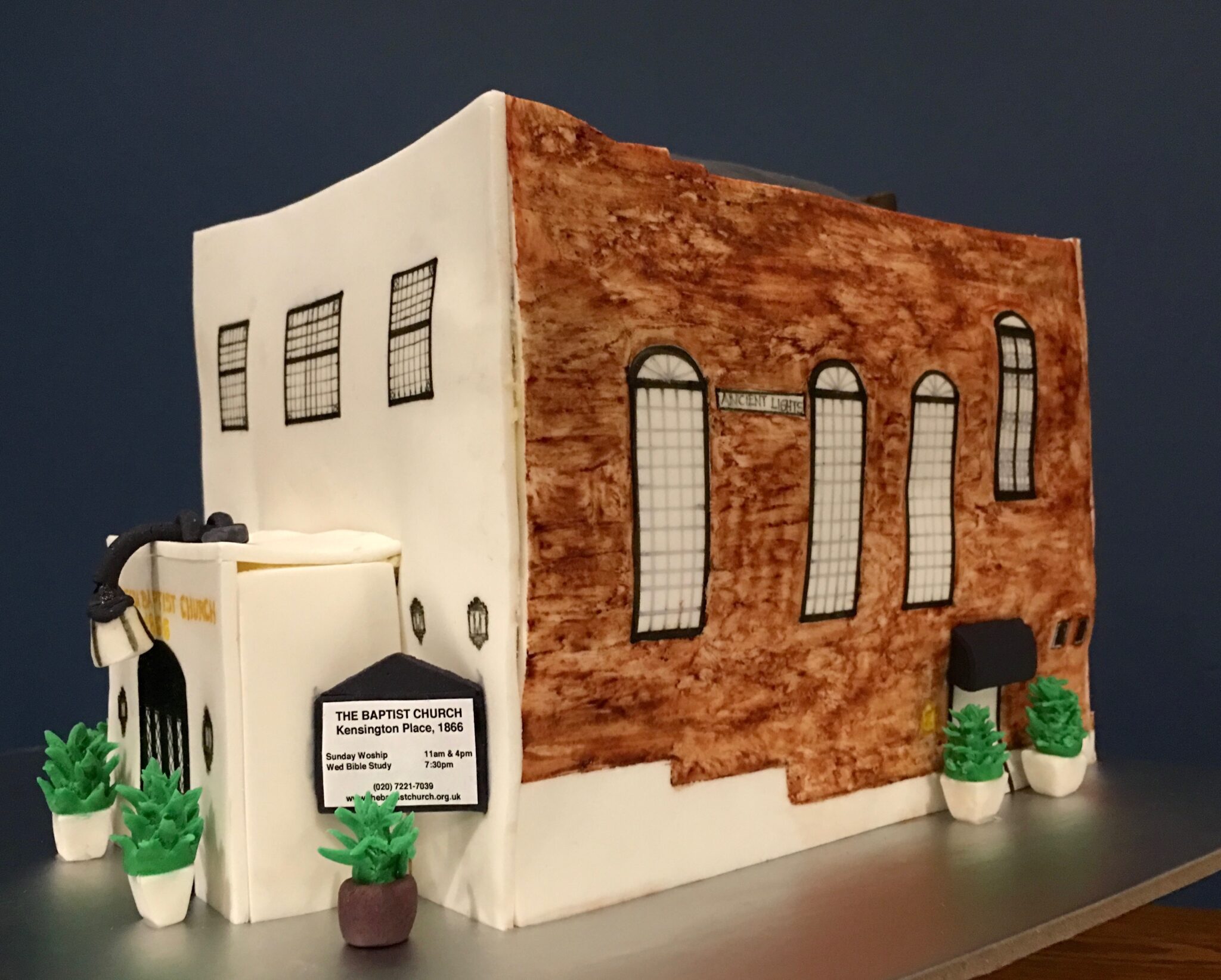 For the church signboard (time of worship, contact details, etc.), it's printed it out on a piece of paper, the only non-edible part of the cake because it's so tiny, and I couldn't manage to write it on a very small piece of fondant.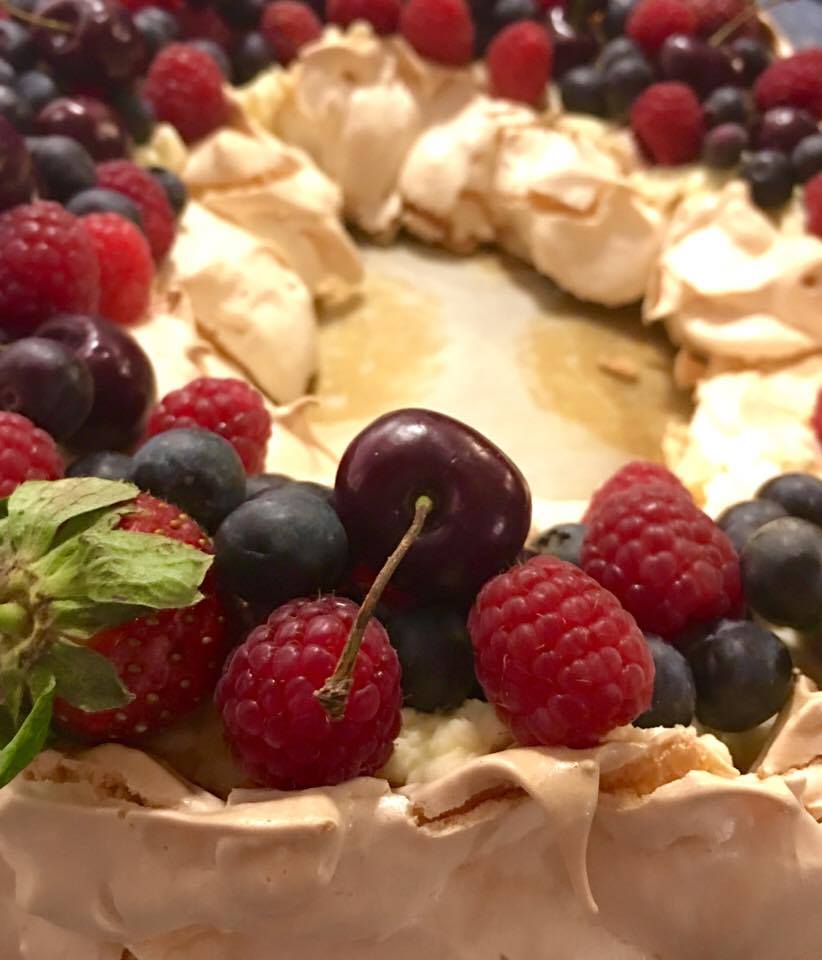 Christmas and all the festive baking may be over but for me, however, it's a never ending task. There's always a reason to bake something: birthday, anniversary, baby shower/dedication, and so on at church, it's non-stop baking for me all year round.
The good life that I lead doesn't revolve around what my friend in the Philippines calls 'a baking life',
and it's not even about material possessions because its abundance or meagreness doesn't make up the substance of my life. Rather it's a life that's offered freely to God, a ministry — in service to Him and to others — in kindness and humility with no expectation of any material gains.