Afternoon tea has certainly become an institution in London not just for tourists but for locals alike. It is the perfect way to celebrate a special occasion, at least among the ladies, or to just indulge in bite size portions of your favourite food groups.
Arguably some of the best teas are in the city's finest hotels, but sometimes there are tea rooms that pop up like the Sketch  and you hear intriguing things about them and you jump into the opportunity of trying it out. So with their Christmas festive menu, it was Kat's venue of choice to welcome her sister, Char, to London. Char practically went straight to Sketch after landing at Heathrow! 😉 Kidding. 🙂 Of course, she had the time to get cleaned up and relax a bit, but we dragged her to have an afternoon tea with us just a couple of hours after arriving in London.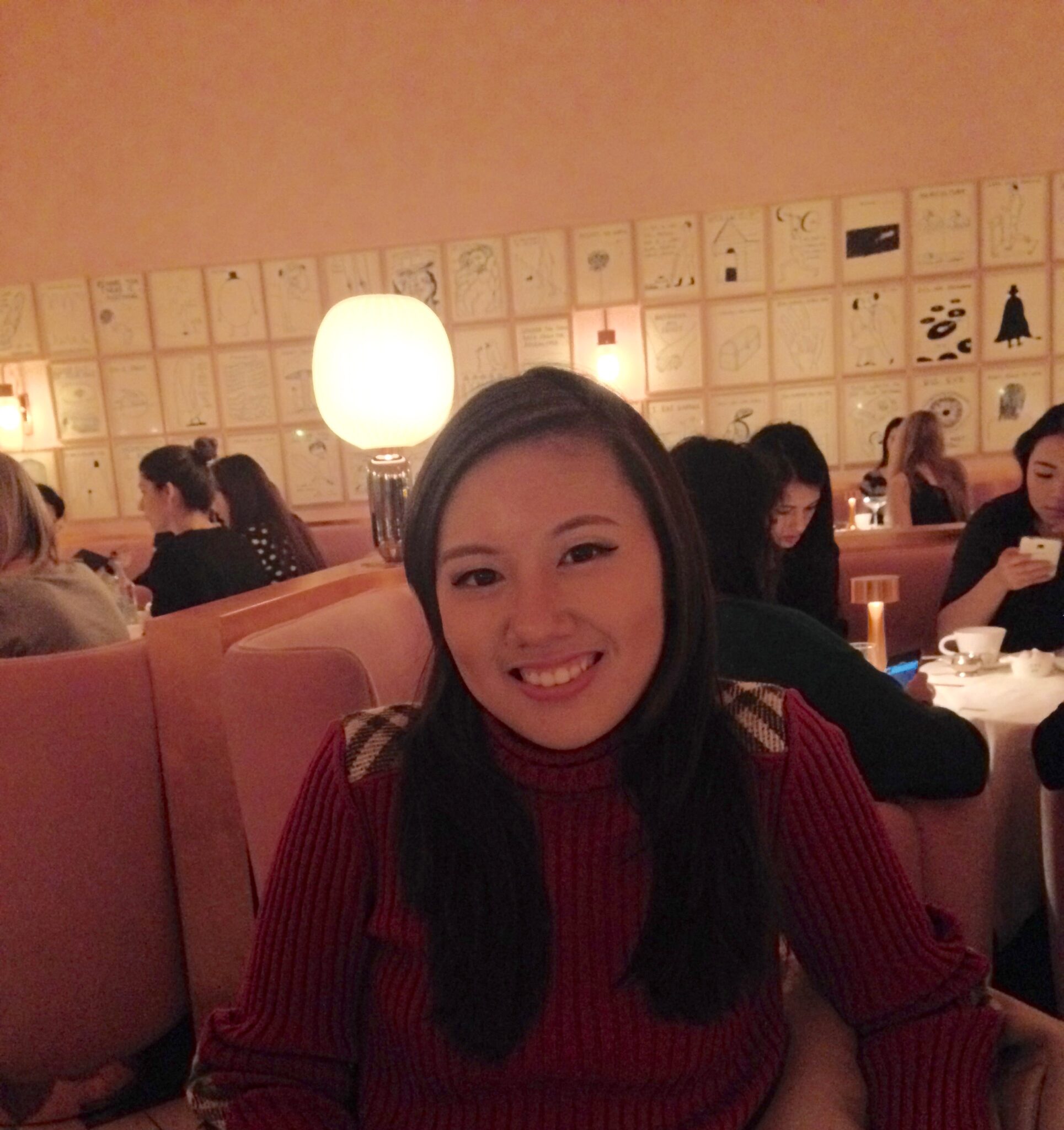 I haven't been to Sketch so visiting the place in daylight and within the Christmas period was a first for me, and a lovely way to spend a proper afternoon catch up with the girls. 🙂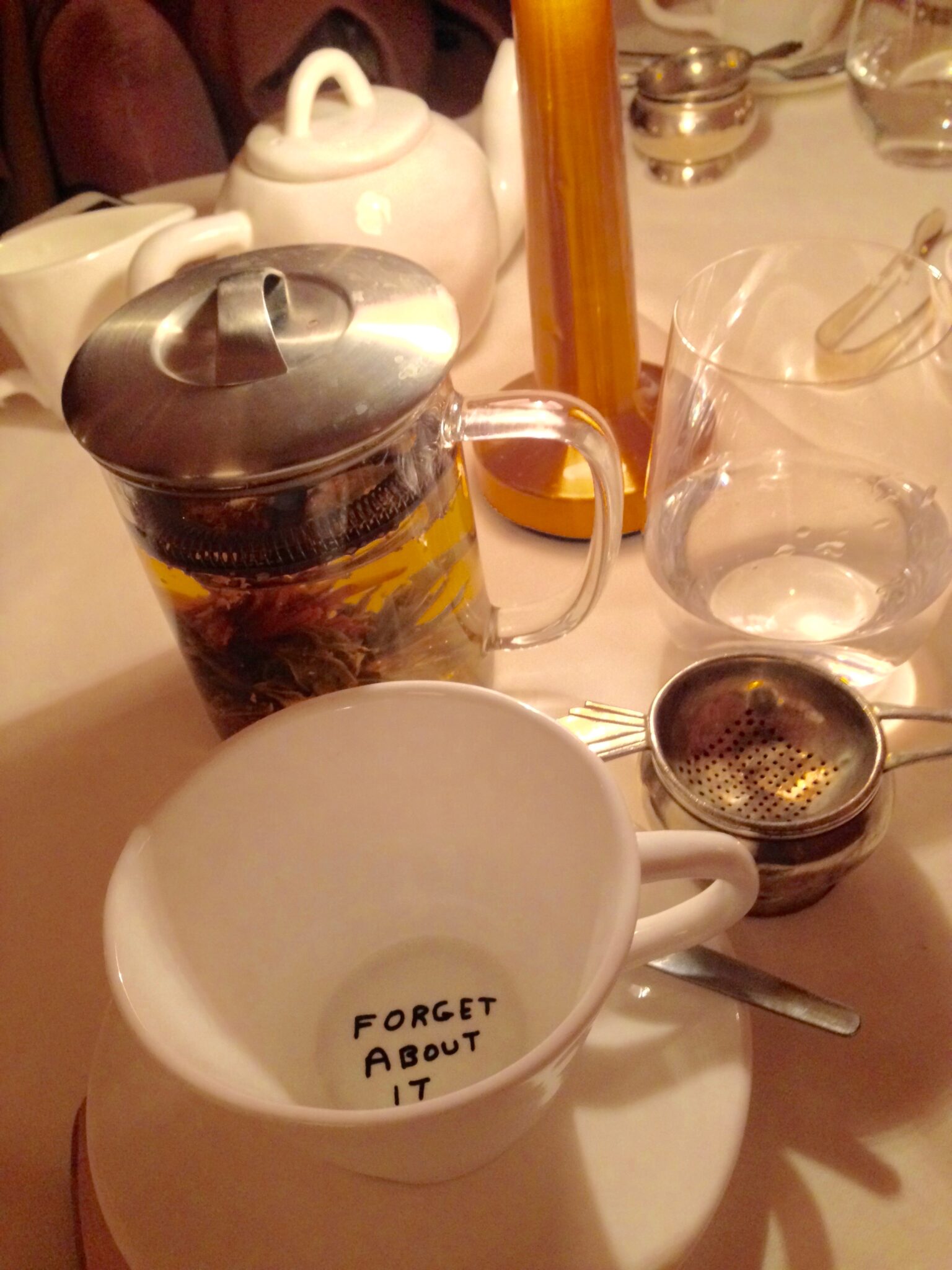 The tea set was very modern with tongue in cheek phrases like "it's not ok"  or "forget about it" on the bottom of each cup. I ordered my classic favourite, green tea, and didn't try any other blend.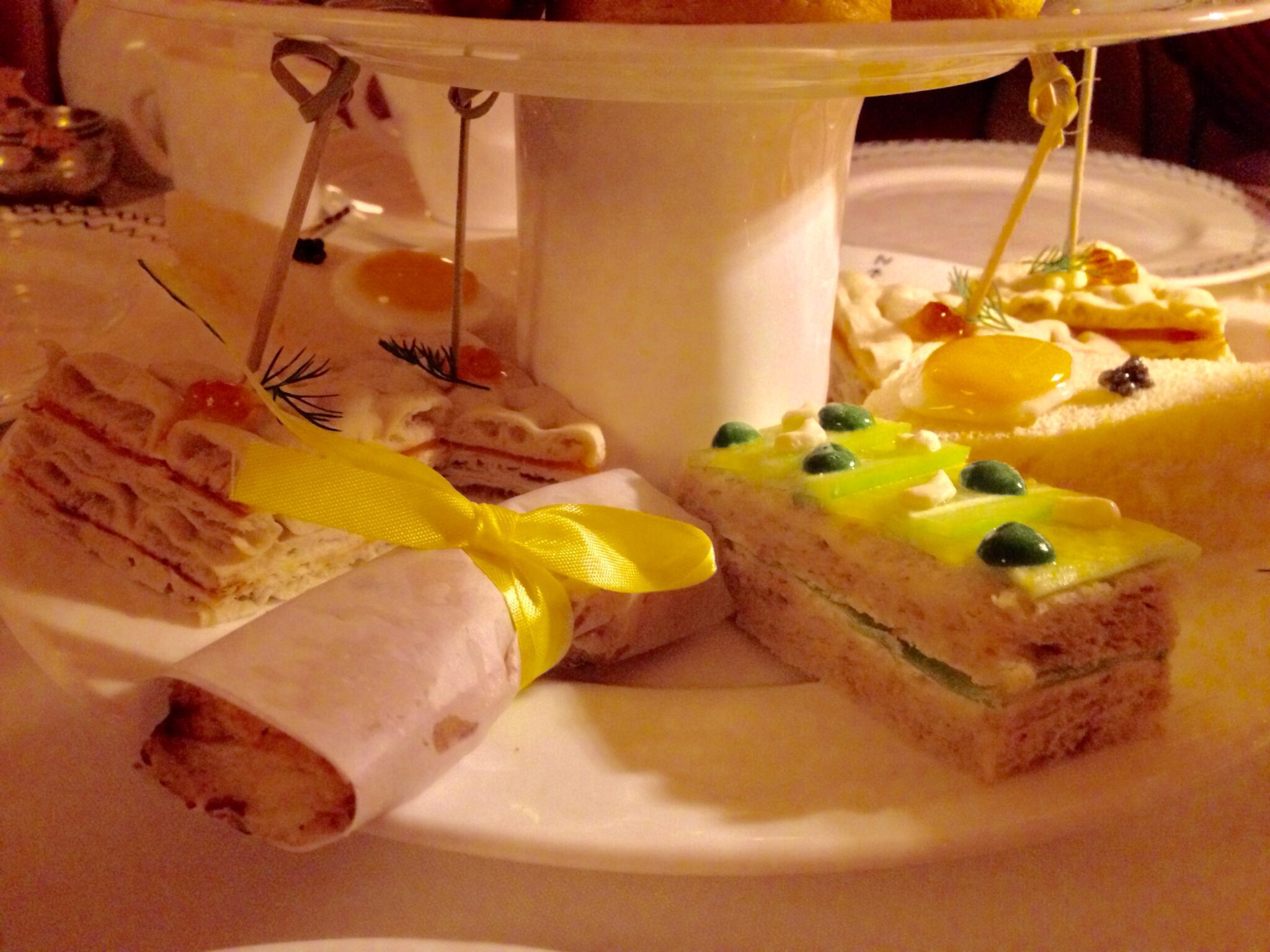 The sandwiches had fillings in the middle and on top. And one of them, ham and cheese,  was wrapped in a parchment paper with yellow bow, and served warm. It was so yummy we all had seconds! 😉 Everything was freshly made and delicious.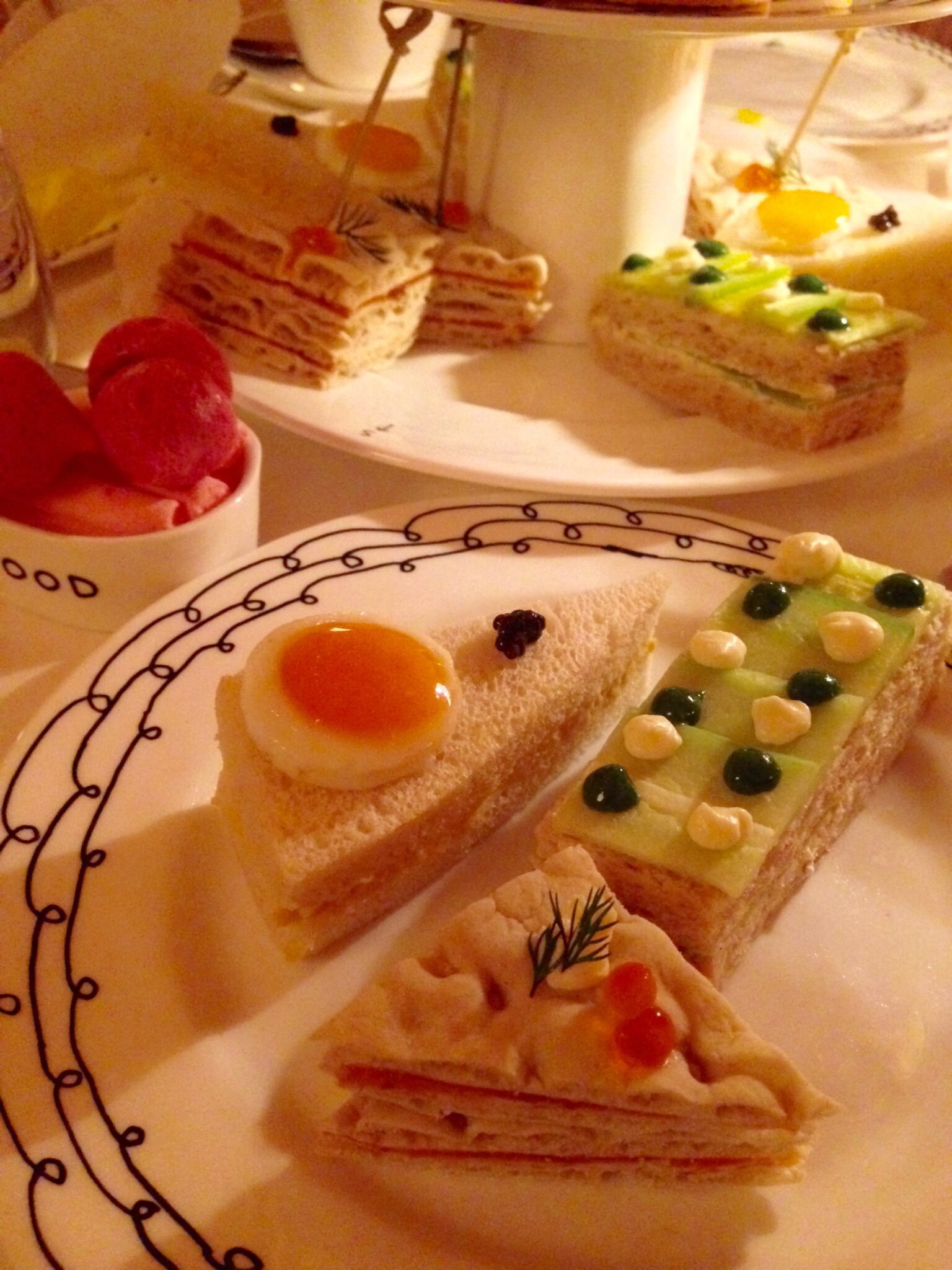 The sandwiches: egg sandwich has a quail egg and a tiny bit of black caviar on top; the cucumber and mayo has the same thing as what you find on top; and the salmon sandwich has a salmon roe with a dot of mayo on top.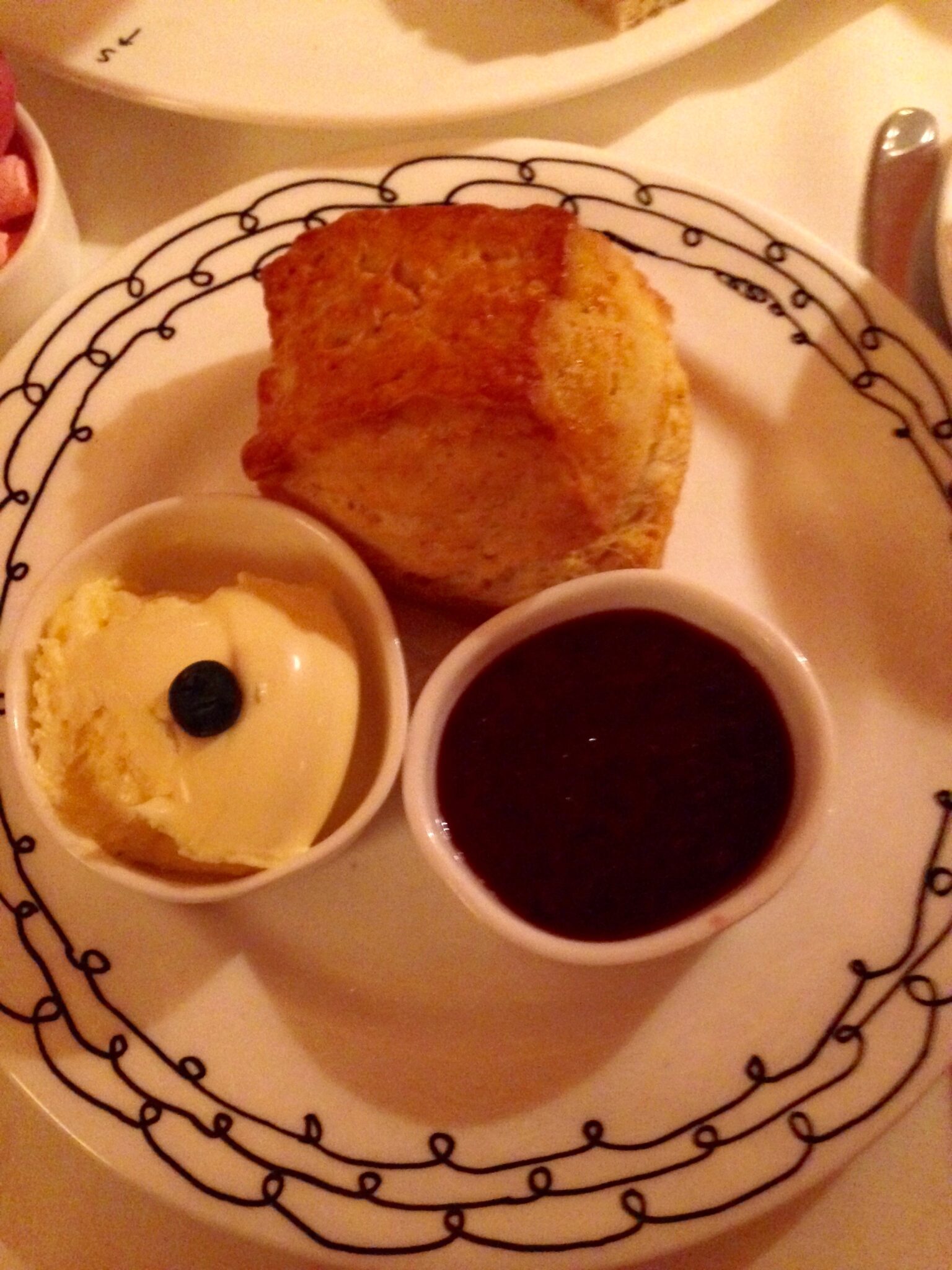 Both plain and fruit scones were perfect. Served with clotted cream and strawberry jam — I wouldn't eat it any other way! 😉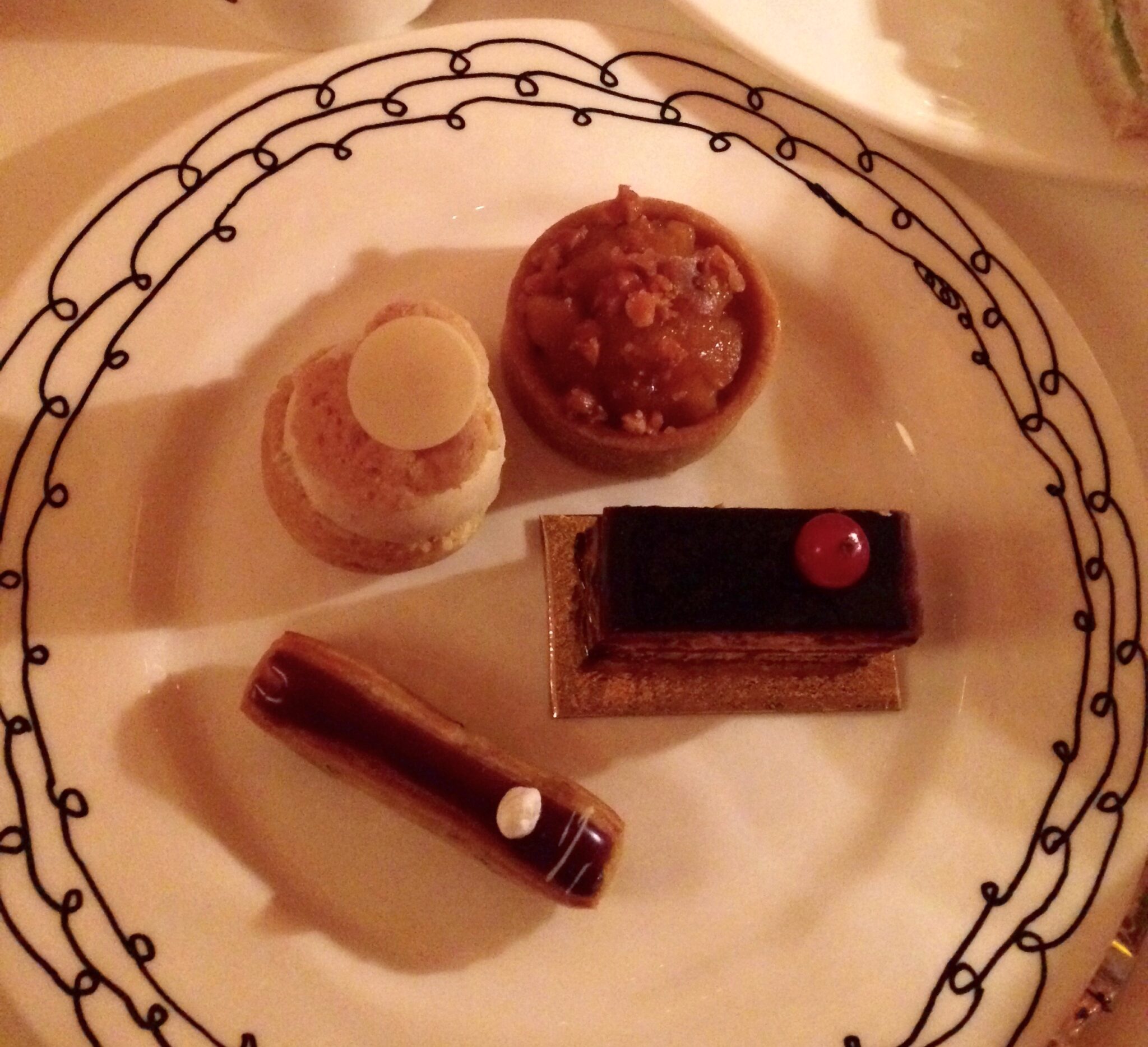 These tiny sweets are equally scrumptious! I had a bite of each one of them but couldn't get to finish them all as I have devoured the sandwiches. 🙂 We really enjoyed their festive menu and if there's one criticism I have of the place is, it's too dark and we did try to put the tiny lamp on top of the three tier sandwich tray and the server got on to us for doing it. 🙂 Also, it was just too cramped.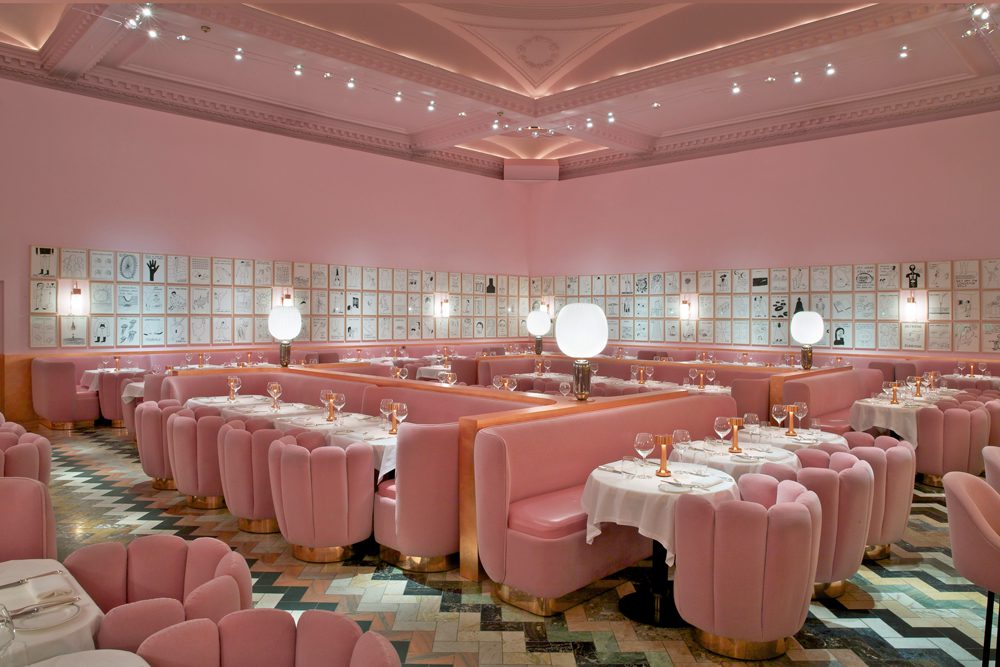 The pink velvet sofas are very comfy and girly. 😉 And the wall is lined with cheeky cartoons by David Shirgley.
Before we left, of course we had to go to the loo for drinking too much tea. 😉 And as we were making our way up I took this picture after I noticed some 'odd-looking thing' up the steps.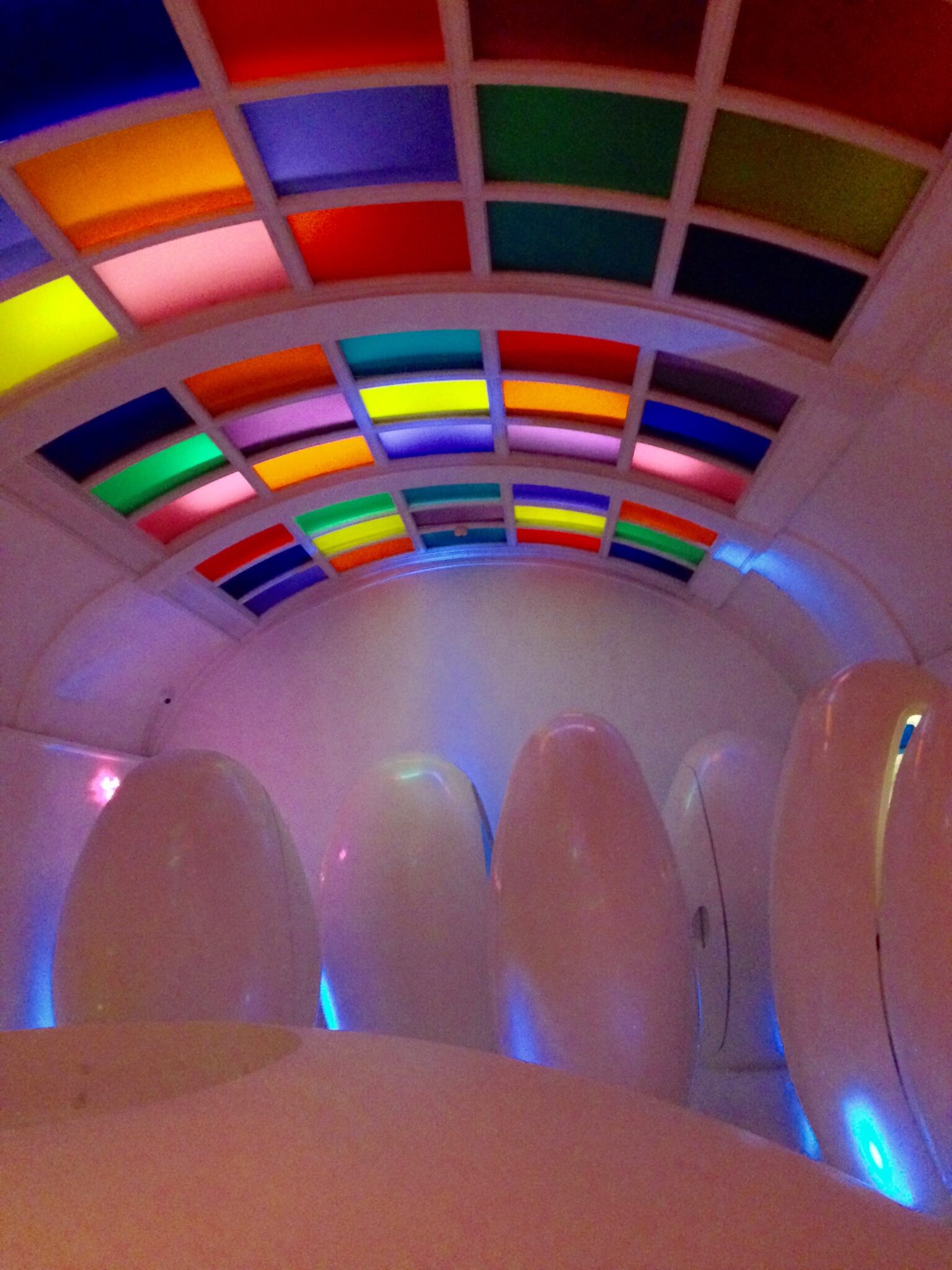 As soon as we reached the top we saw this rainbow coloured ceiling and the 'strange' loo. 😉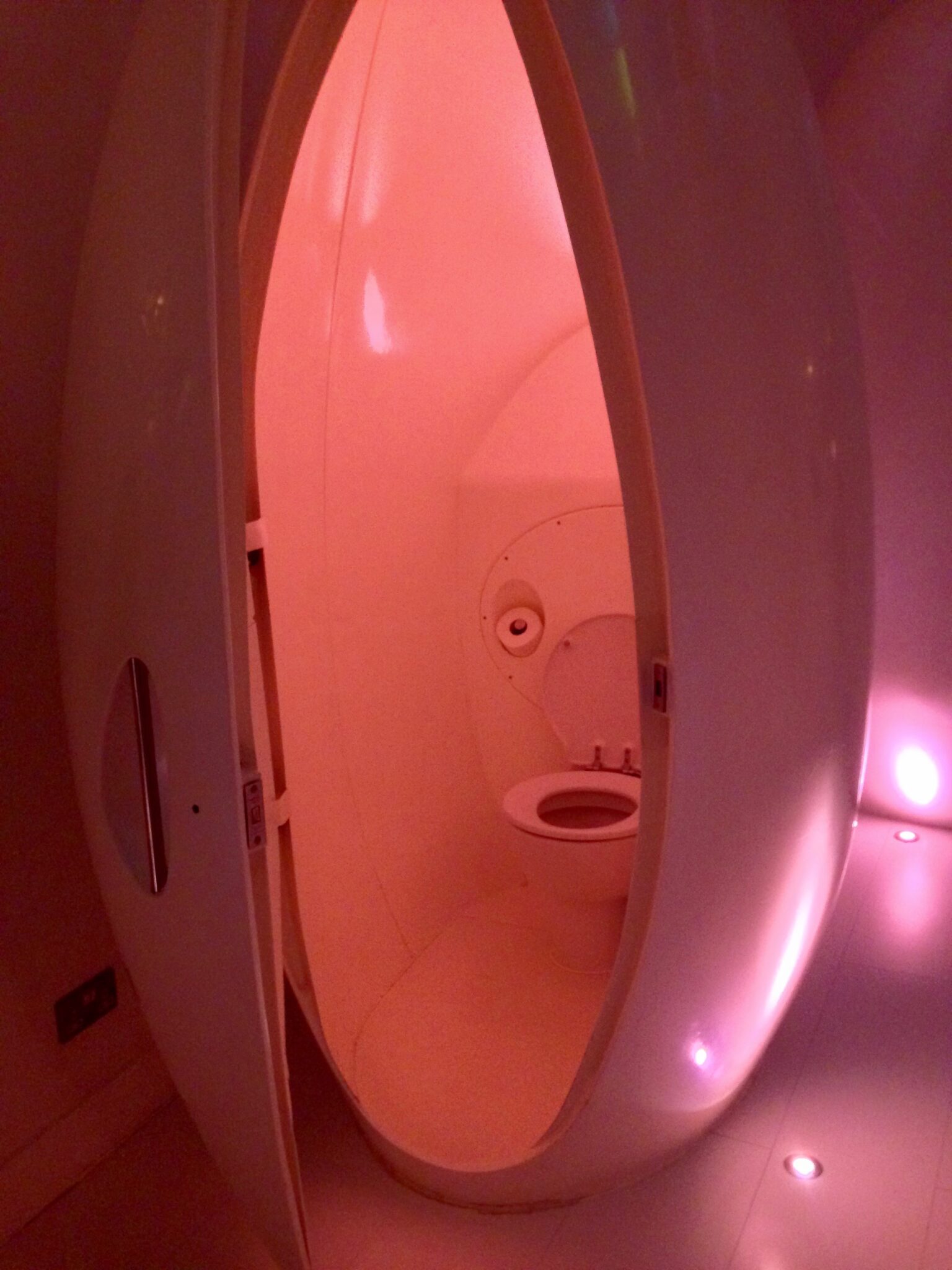 I couldn't resist myself taking a photograph of what I call a 'Battlestar Galactica' toilet. 🙂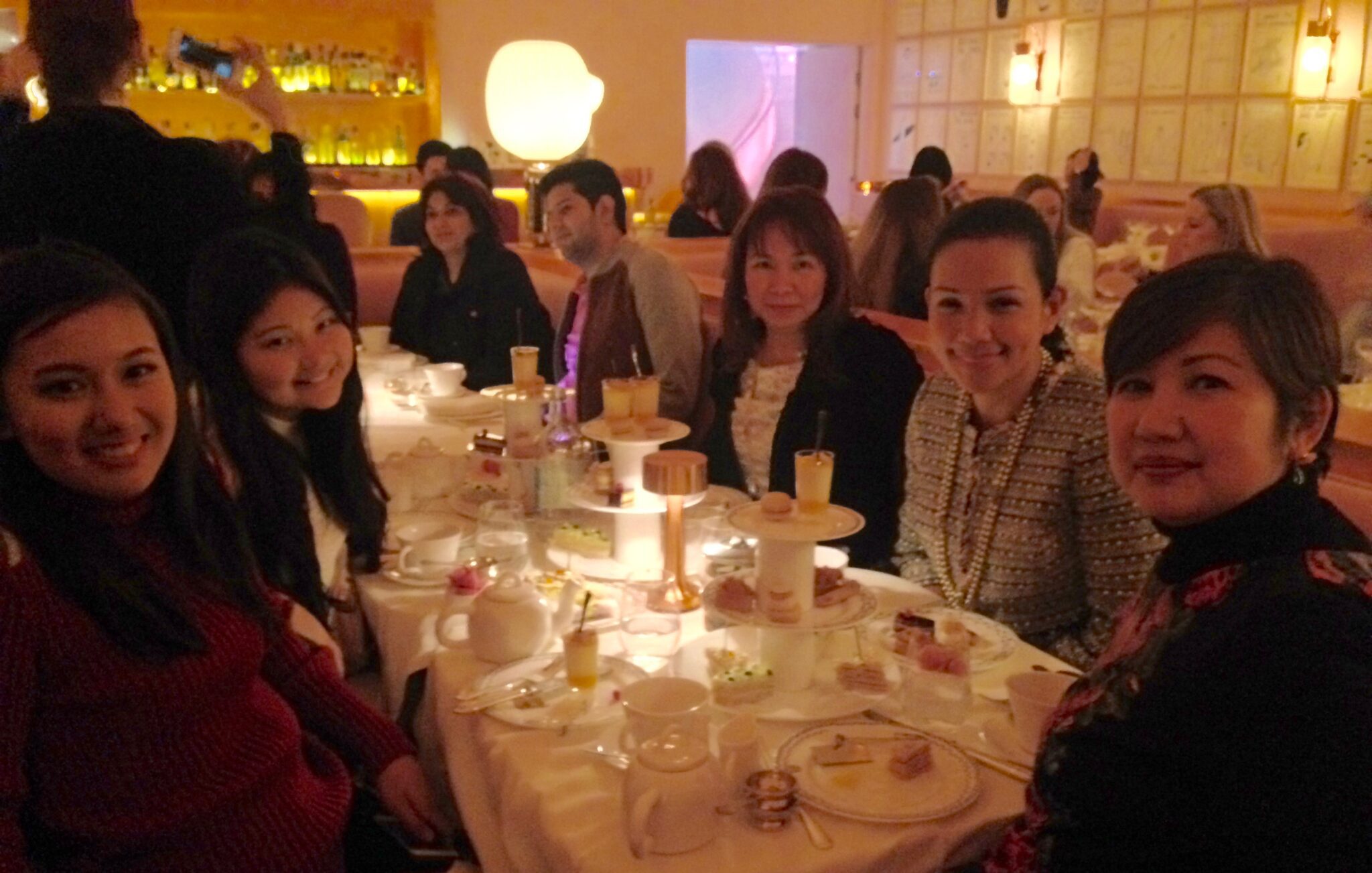 Of course, taking tea isn't complete without an 'obligatory' souvenir photo. 😉 Thanks to the ever generous 'momma' – Lynn Syliangco – for hosting this afternoon tea. Albeit rather late but I finally got to post a review. 😉 The Syliangcos are spending Christmas in New York this time, and I miss them very much.