This is a beautiful coffee table book written by Ms Bea Tollman, the founder and president of the Red Carnation Hotel Collection (composed of thirteen boutique hotels). It is an enjoyable read with captivating stories about the author's modest beginnings in South Africa to becoming a very successful hotelier. She recounts how she and her husband worked for long hours when they established their first business in South Africa — a restaurant where she herself was the chef; how she practiced and perfected a lot of dishes that have now become popular at their hotels around the world. The recipes come with a story or two about her family, her love for delicious comfort food, fine dining, entertaining, hospitality, and all other experiences she had over the years. Leafing through the pages of her book clearly struck a chord as I can personally relate how I associate certain dishes with my loved ones. Also, her narratives are poignant reminder of family members who have already joined their Creator, especially that in my family our gatherings revolve around food. A lot of unforgettable memories were created around the dinner table, and in fact, most of the special memories I cherish about my family are usually connected with food or meals we shared together.
Ms Tollman's recipes are simple, and what I would call 'real food' without any obscure ingredients or complicated method of preparation. Although most of her dishes were created and/or developed for her restaurants, they really are comfort 'home-cooked' meals that anybody can easily recreate at home. I've already tried nine out of her forty one recipes: Chicken Soup, Lemon Chicken, Tuna Spaghetti, Spaghetti pomodoro, Seafood chowder, Eggs royale, Chicken meatballs, Chicken liver parfait, and Honeycomb ice cream (our young people at church love this). Everything was delicious, and now my favourites as well. I certainly love her recipes — something I'd be referring to until I have memorised each one of them. And of course, I'd never tire of reading her book. The food photography is exquisite, and mouth-watering.  A Life in Food is one of those few cookbooks/memoirs I got that I'll never part with. I've checked the Red Carnation Hotels website and found out that her husband wrote a memoir. As I love reading history and biography books, I would love to get a copy for myself.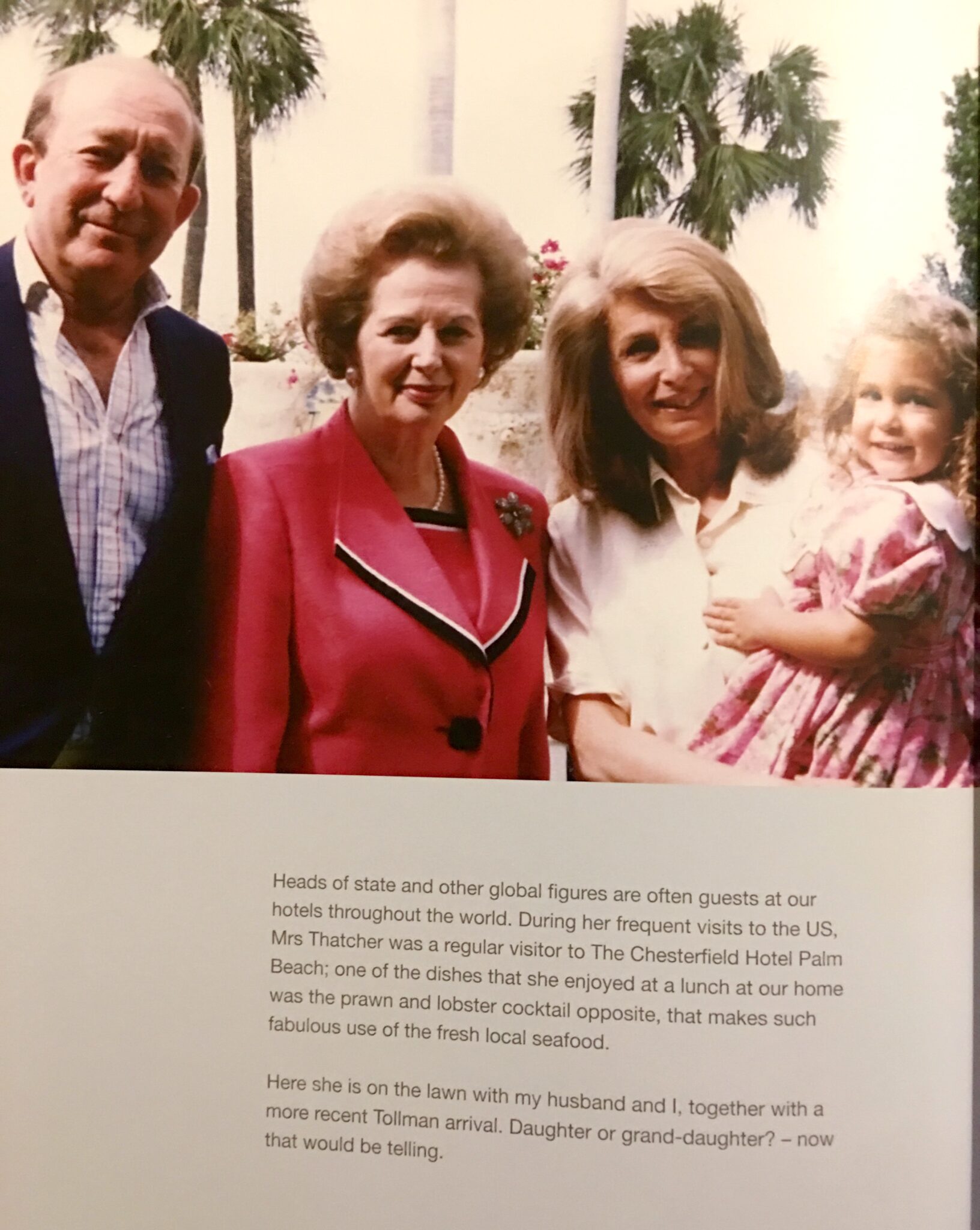 A few weeks back I wrote about how I got a copy of the book.  I'd love to one day meet Ms Tollman, and get her autograph. Her story is indeed quite fascinating and inspiring. She's one lady I wish I could have tea with, and have a chat. She seems like a very wise woman, and I could listen to her talk for hours on end. In fact, she's the only cookbook author that I do want to meet in person. I couldn't recommend this book highly enough especially for anyone who is seeking to learn new recipes and cooking techniques for delicous home-cooked meals. All proceeds from sales of Ms Tollman's book are being donated to three children charities; two in the UK — Starlight Children's Foundation and Great Ormond Street Hospital for Children, and one in South Africa — The Amy Beihl Foundation.