A pop-up café has opened on Conduit Street five weeks ago, and it isn't just one of those trendy plant-based café or restaurant that's popping up everywhere in central London. This unique pop up is brilliant fun, a great concept by cookbook author, Filipino-Brit Jasmine Hemsley, inspired by the flavours of the East and brought to life with seasonal British produce.

The shop floor has been transformed into an 'East-West' cosy café in the heart of Mayfair, right in the middle of London's shopping mecca, where breakfast comes with a healthy dollop of home-made tomato chutney, thinly slices of avocado, organic eggs sunny side up, and served with a gluten-free toast and almond butter.
Diners can sip a matcha latte and munch on any of their gluten-free sweets while enjoying the sight of the merchandise around.
We got there shortly after 10 AM, enjoyed our breakfast (the photos may not look appetising but it was delicious), we chatted non-stop and before we knew it, lunch was being served! 🙂 We had a great time catching up; talking about Philippine politics, Brexit, and many other things going on. 🙂
Diners can enjoy a light breakfast then go off for shopping, either inside the café or to any of the shops around (Bond Street is just around the corner), then come back again for lunch.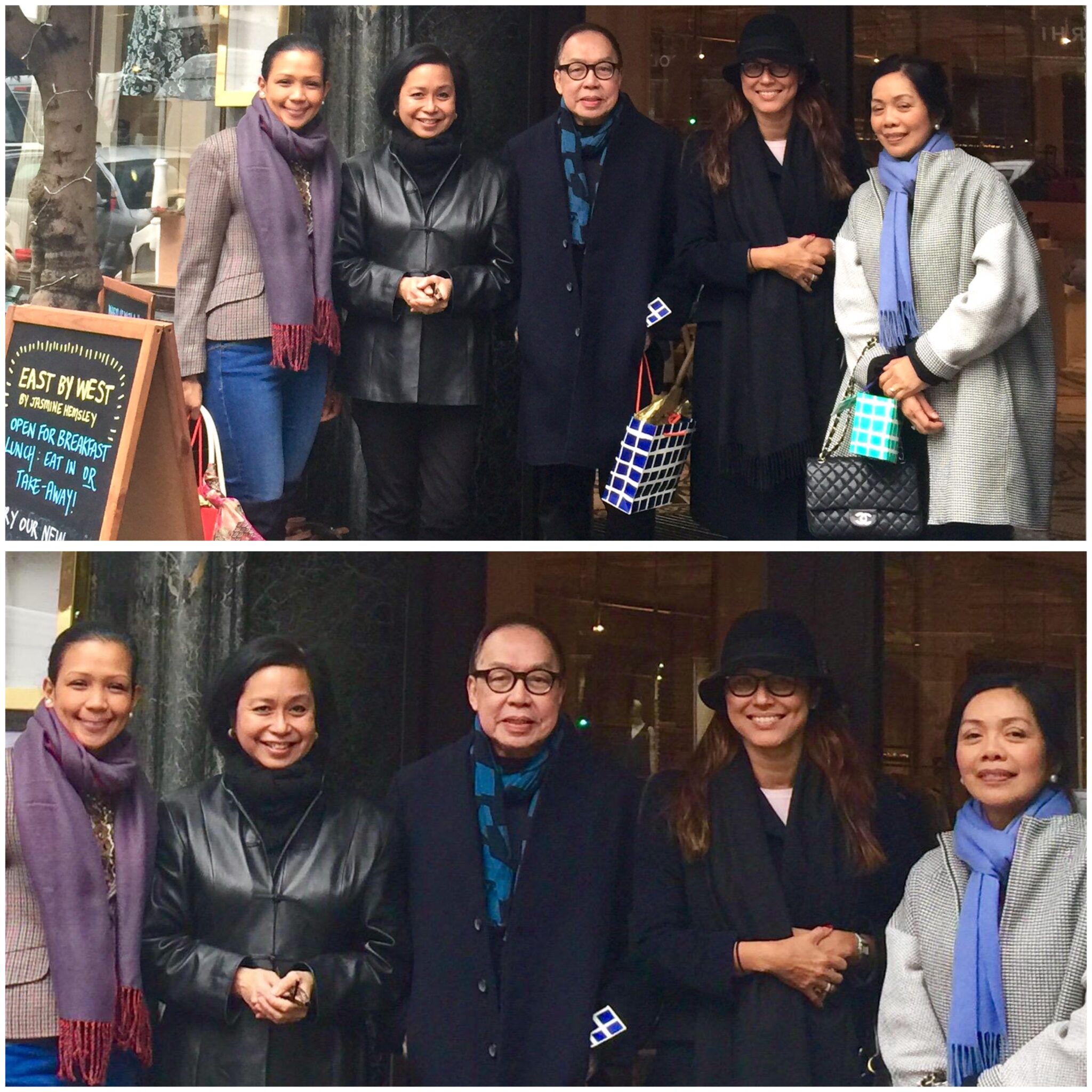 Except for Vic and Marlie who went straight to Harrods afterwards, Gina, Cherie and I had some errands to do, and didn't get to walk around Bond Street or do any 'window' shopping. 🙂
East by West is set in a very posh location, and it clearly caters to people who are so removed from average, earthly people with ten to six jobs. I get the impression that
Hemsley Café
  in Selfridges (though I haven't been to) is very similar to East by West — I could be wrong.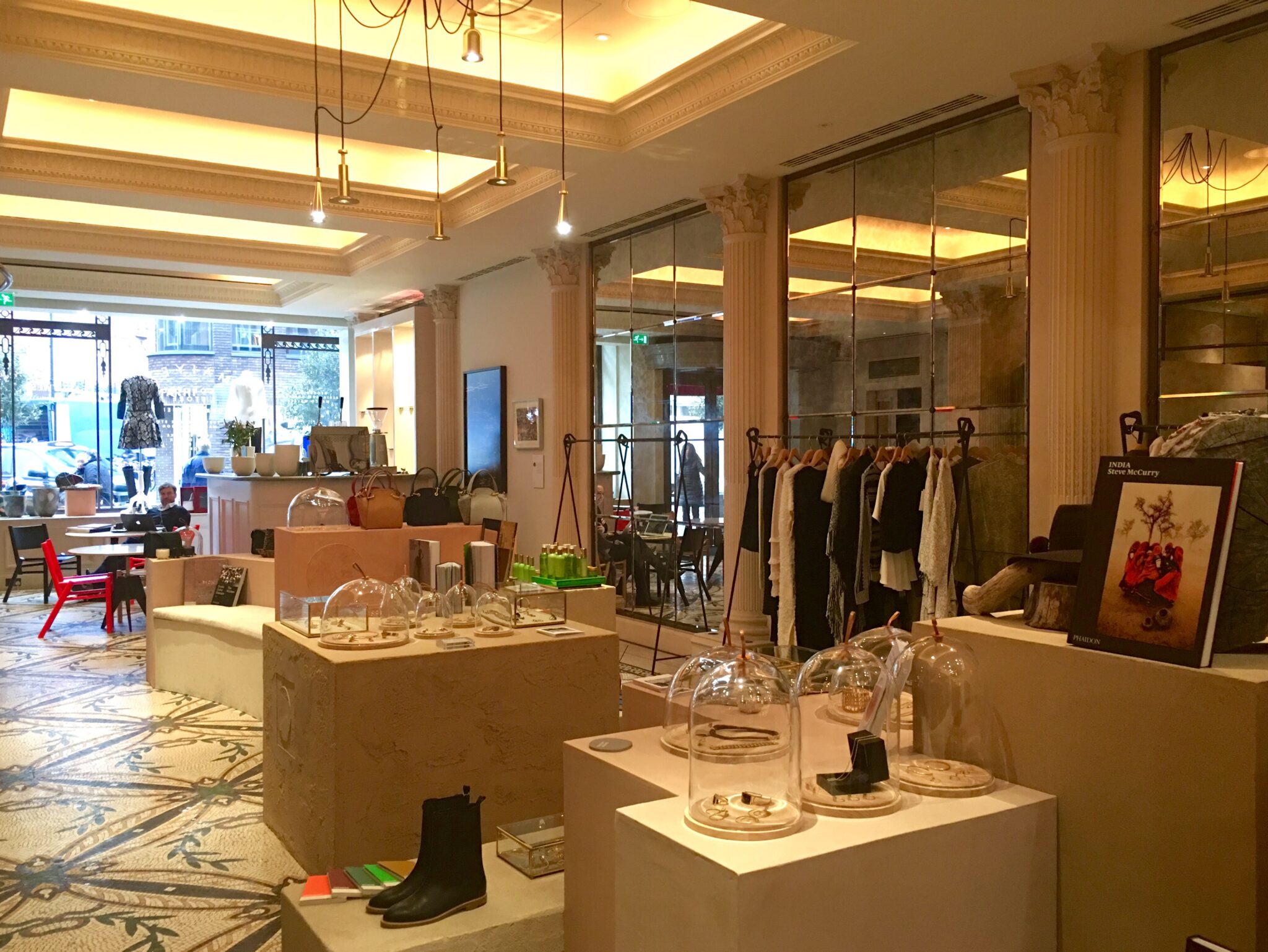 Last summer Jasmine, and her sister Melissa, had a series of tv appearances on Channel 4, and their Filipino mother was a guest, and showed the British audience how to cook 
'Beef Sinigang'
 from scratch using fresh tamarind, not the instant 
'Mama Sita Instant Sinigang Mix' 
which I (and most Filipinos I know here in London) use when cooking this comfort food. I actually tried using tamarind after watching that episode and I like it a lot, so much better than using the instant mix. The Hemsley sisters have become celebrity chefs, and have catered for famous personalities like the British fashion designer Vivienne Westwood, Downton Abbey star Michelle Dockery and many others. They recently opened 
Hemsley Café
 at Selfridges. I got a copy of Jasmine and Melissa's cookbook HEMSLEY + HEMSLEY — thanks to Vic who went to their book launch last summer. I  will do a book review soon. Jasmine and Melissa have a 
website
 if you're interested to check it out.
East by West pop-up is open for breakfast and lunch until the 22nd of December, 10 am-3pm.