When I lost my mother shortly before Christmas six years ago, the approach of winter season took on a whole new meaning for me. Personally, the season came to represent three things: the death anniversary of my parents in November, Christmas in December, and my birthday in January. I am not stricken with dreadful thoughts about any of it. Not at all. With the exception of the bone-chilling cold days, I welcome the season with excitement, and I look forward to long walks in the park to witness the changing foliage, staying indoors to read more books, the Christmas parties to attend to, baking cookies and making gingerbread houses, and listening to jolly Christmas carols. And for all the cosy sweater, yummy pies, tarts and many other goodies.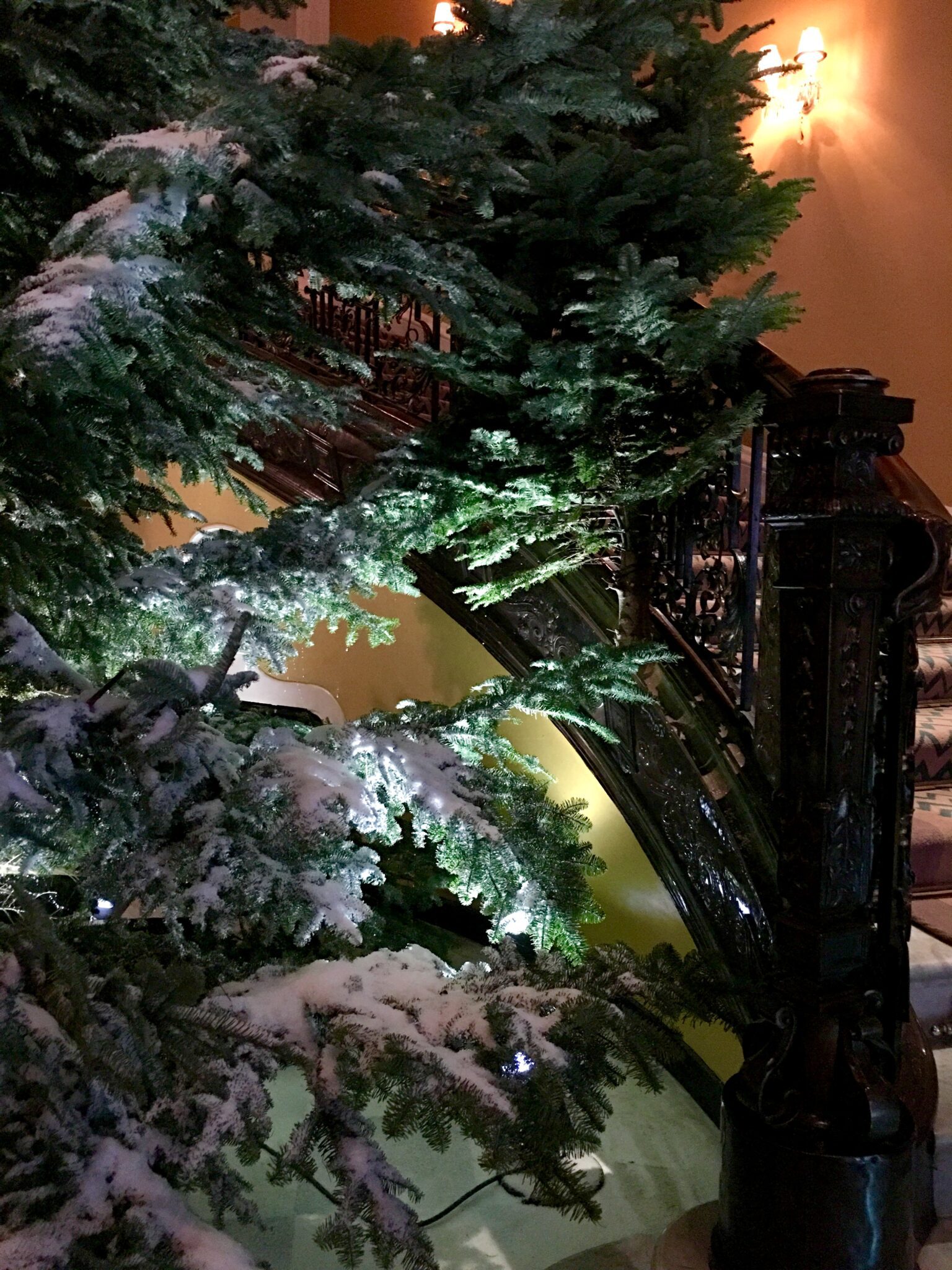 When I moved to London sixteen years ago one of the things Jared and I enjoy doing during the holiday season is to walk around London's shopping district to see the Christmas lights and other festive ornaments. The whole area is abuzz and glittering than any other time of the year, and it's always fun wandering around at night. We usually leave Notting Hill just as it starts to get dark, before 4 pm, and we walk through Kensington Gardens and Hyde Park towards Mayfair and Piccadilly. We get out of Hyde Park on the corner of Marble Arch, and we continue walking towards Oxford Street, Regents Street and Piccadilly — it's roughly 3.7 miles from Notting Hill Gate to Piccadilly Circus.

Oxford and Regent Streets are always a hive of frenzied activity; always vibrant all year round, but especially so during the winter holidays. It's the favourite shopping haunt of millions of tourists that visit London. You either love it or loathe it. I am on the 'loathe' camp. I hate going out around crowds of people, and without Jared with me, I don't think I could do this night walking tour on my own.
From Marble Arch to Regent Street, glittering snowballs, glowing stars, and other festive decors abound. The Christmas lights even on all of the tiny, cobbled-stone back roads are dazzling. From Piccadilly Circus we continue our walk towards Fortnum and Mason, one of my favourite shops in London. F&M's window displays are always spectacular at Christmas time.
We always go inside F&M to check out their festive decors and it's always crowded with too many tourists speaking a thousand tongues.
Fortnum and Mason holds a royal warrant and a lot of tourists visit the store to buy all types of goodies and/or to simply have a look inside one of the shops that supply food, drinks, etc., to The Queen and other members of the Royal Family.
We also go and visit the historic shopping arcades in the area: Burlington, Piccadilly, Princes and Royal Arcades — the stylish little enclave of the super-rich. We walk through the arcades polished floors to peer in on all types of bespoke goodies such as shoes, bags, clothing, jewelries, etc.
We then walk towards Old and New Bond Streets, and we also explore the back streets of Mayfair.
Bond Street is a more grown-up, less hectic, and avant-garde version of Oxford Street. Its sophistication is captivating. It is home to the flagship store of high-end luxury brands such as Hermes, Chanel, Cartier, Burberry, Ferragamo, Louis Vuitton, etc. Christmas decorations are always different in every shop each year, and festive mood abounds everywhere we go.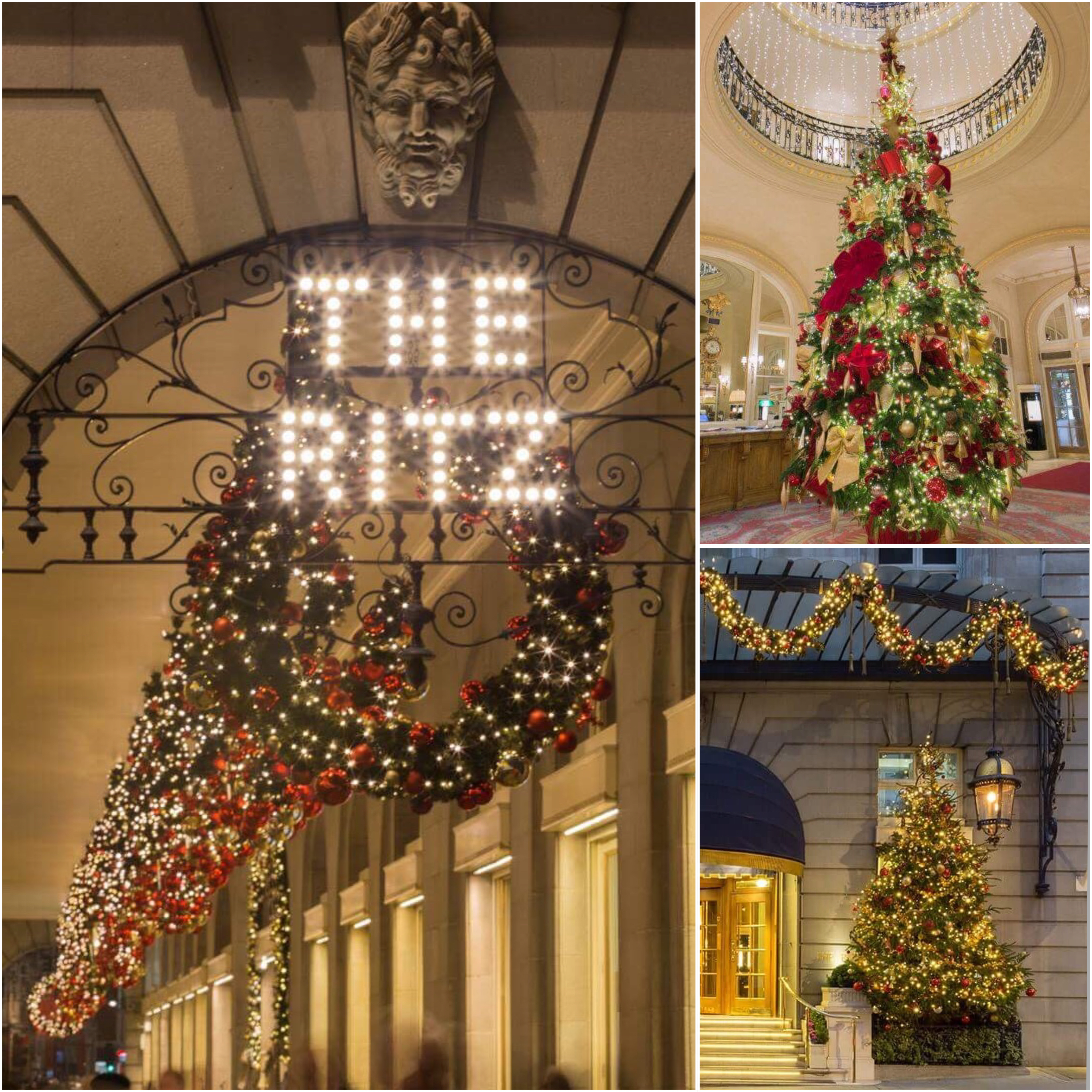 Before turning right on Old Bond Street, The Ritz Hotel is quite visible from afar — it's imposing and colourful with glittering lights that attract the crowd. Having worked in the hotel industry for a few years, I have this unconscious longing to walk into a lobby of a grand hotel and simply relive one moment in my life — that is, the good old days of my corporate life back in the Philippines. The Ritz Hotel is one of those hotels that pulls me in, and entices me to peep into the lobby. The hotel lobby is enchanting with its red and gold theme, a constant fixture during the holiday season. I like taking pictures of their tree and other ornaments year after year even when they look the same all the time. Every time I pass by the hotel, I always think back of my first Christmas visit to The Ritz sixteen years ago.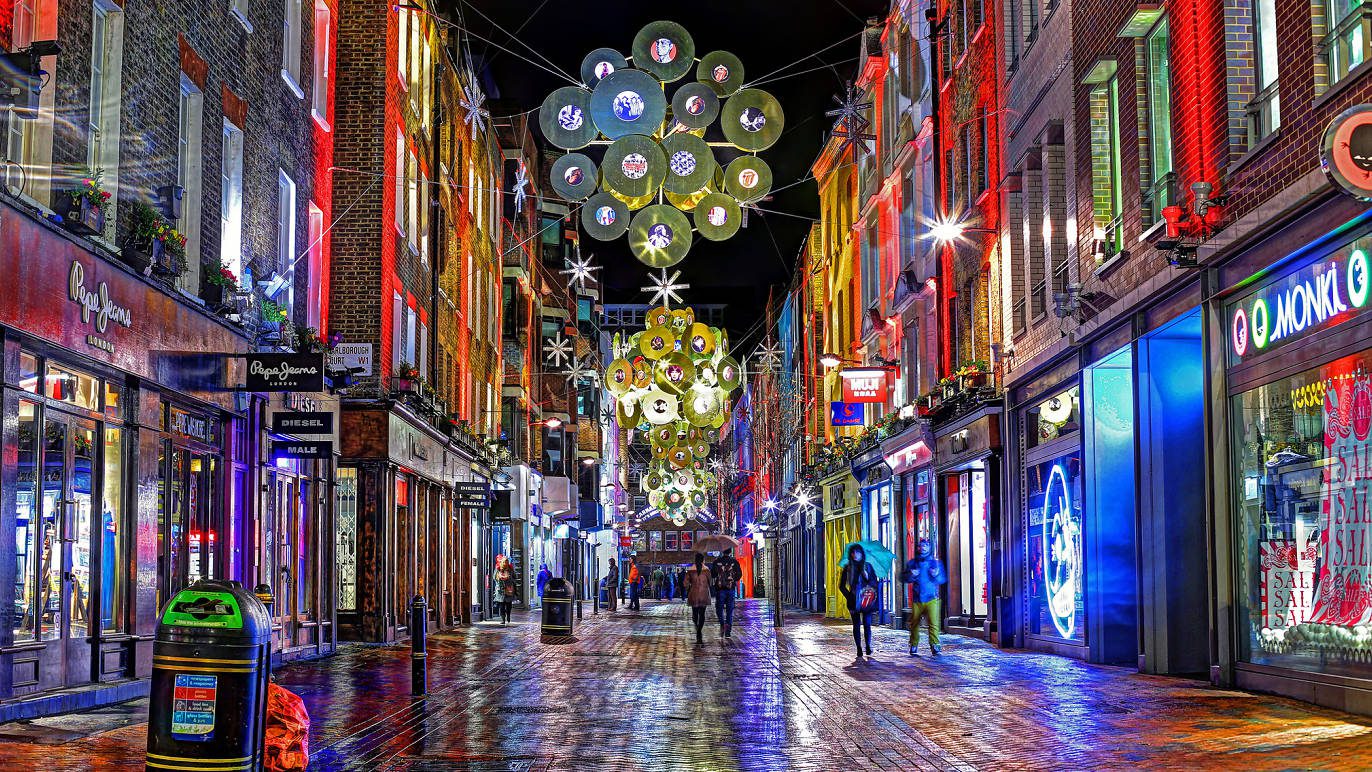 We also visit Liberty Department Store and walk around Carnaby Street. Every time we pass by this iconic department store, it reminds us of our visit to the Tudor manor house and 400-acre vineyard in Kent of its former owner, Richard Balfour-Lynn. Jared and I had the opportunity to visit Mr Balfour-Lynn's playground many years ago, and it was such a marvellous experience.
Just off New Bond Street is Brook Street where Claridge's, one of London's historic hotel is, and it is also one place worth visiting at Christmas time. Arguably, Claridge's has the most enchanting Christmas ornamentation in town. In the past few years they commissioned some well-known fashion designers to do the tree but this year they went for a 'nature-oriented' rather than a fashion related theme. Unlike the previous years, for Christmas  2016 the soaring 20+ foot tree didn't take centre stage. It was a rather simple tree without any shimmering baubles or glittering lights. However, it was set in a magical, snow-covered forest that instantly transport the guests into a winter wonderland the moment they enter the hotel lobby. Sir Jony Ive, Chief Design Officer at Apple, and Marc Newson, a famous industrial designers, designed last year's tree, and it was fantastic. I never fail to visit Claridge's Hotel every year just to see their Christmas tree.
We stroll around taking in the sights and sounds, and our eyes widen and brighten at the twinkling lights. After couple of hours of constant walking we usually feel starved so we find a new place to sit down and eat. With full belly and adrenaline charged, we either continue traipsing around or simply call it quits and head home. We always enjoy this once a year jaunt, and it is always a special experience.
This video I found on youtube captures the magic of Christmas in London.
Featured Image: Claridge's Hotel.