A non-Filipino walking into Romulo Cafe could be forgiven for asking who are the people on the framed photographs hanging on the walls of the restaurant. It is partly the look of the place that piques people's curiosity as to why it is adorned with memorabilia, and play an elaborate game of excuse-me. Partly, it is sheer pedigree: Rowena Romulo. It is the essence of this restaurant. Rowena, the granddaughter of Carlos P. Romulo, notable Filipino diplomat, decided to quit her job in the banking industry and recently opened the first outpost of her family's restaurant in one of London's posh neighbourhood. Sure, things could go wrong (I tried to book a table for dinner twice over the phone during it's soft opening, their phone wasn't working so I sent an email and Lester Puyat emailed me back asking for my number but never phoned me, and found the rejection curt), but there is no way Rowena could make a bad fist of the dining itself. It would be like Floyd Landis or Lance Armstrong trying to fall off a bike.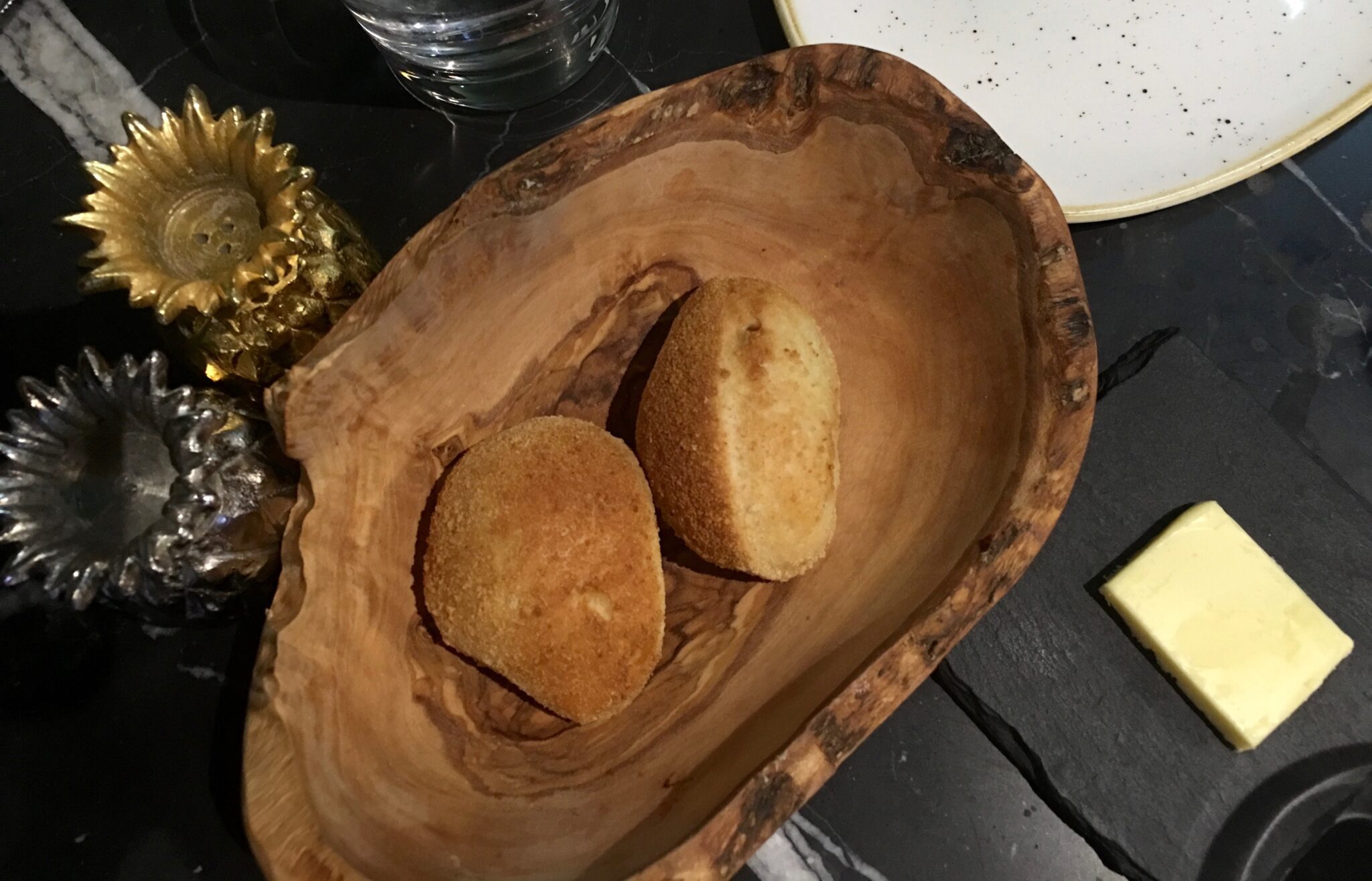 So anyway, we got there at 6 pm, and were the very first guests to arrive. We were seated against the back wall, and Rowena came over to say hello. Then Gina Consing Mc Adam, the restaurant's marketing director, also came to welcome us and had a little chat with us. I noticed the whole time we were there that Rowena herself, along with Chris, and of course, Gina, were there to meet the guests as soon as they were seated, and I think it's a wonderful thing that they welcome everyone and make them feel at home.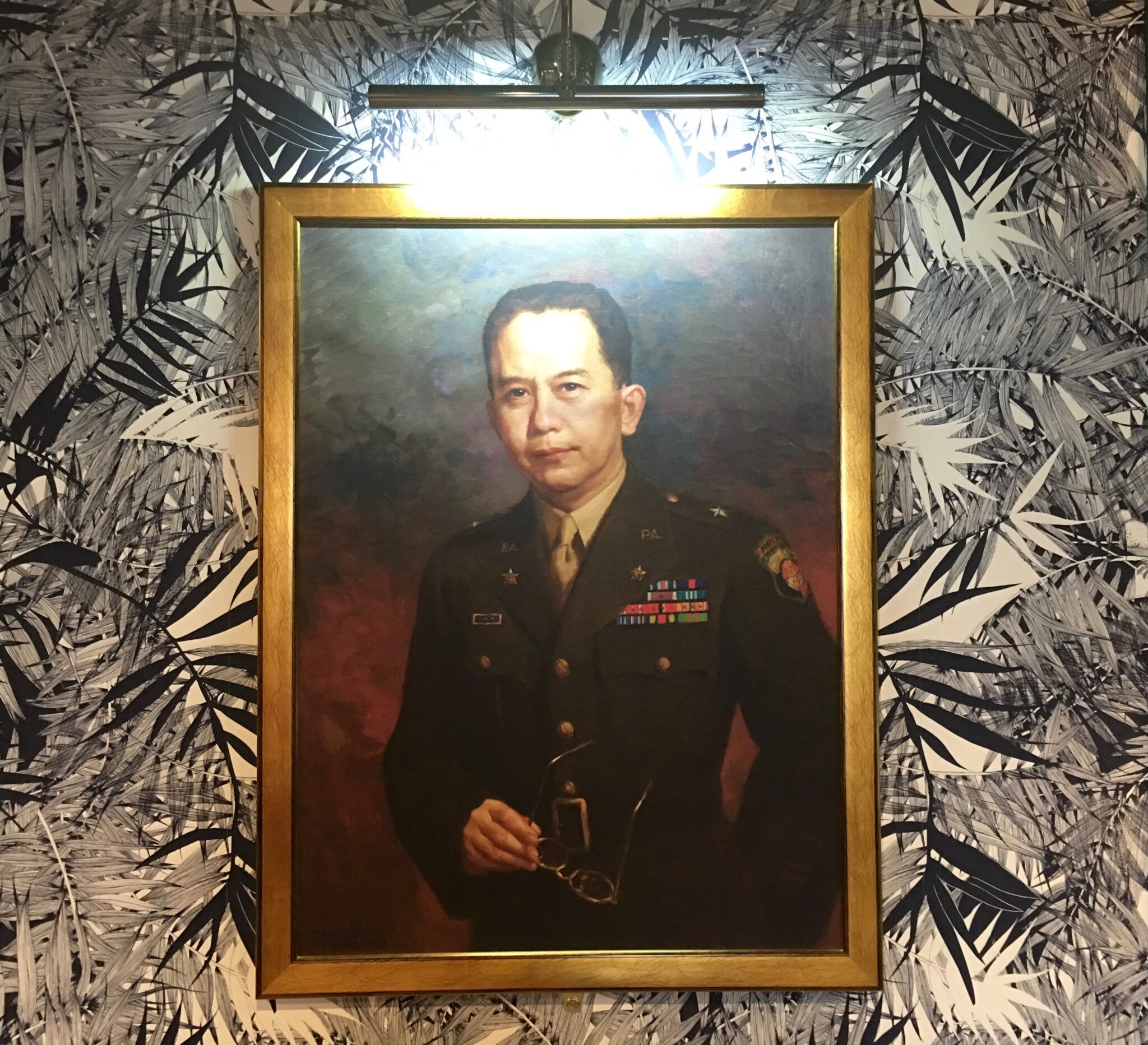 I looked around and the interior; memorabilia, and other features of the main dining area reminded me of Romulo Cafe in Quezon City. In November of 2010, an old friend of mine  took me there for lunch. She was raving about it on our way there after our mini-tour of the University of the Philippines, Diliman campus. We haven't seen each other for ages, most probably since we left Diliman so we tried to catch up over lunch at Romulo Cafe. Everything we ordered was delicious, and I was suffused with a feeling of satisfaction when we left the restaurant that I wished I could go back there again and try other dishes. Well, for some reasons I didn't get to go back during that trip and even on my subsequent trips back to Manila. Last year when I heard from my good friend, Vic Casim, that they were bringing Romulo Cafe to London, I was ecstatic, and told Jared, "Finally, there will be a Filipino restaurant in London we could take our non-Filipino friends."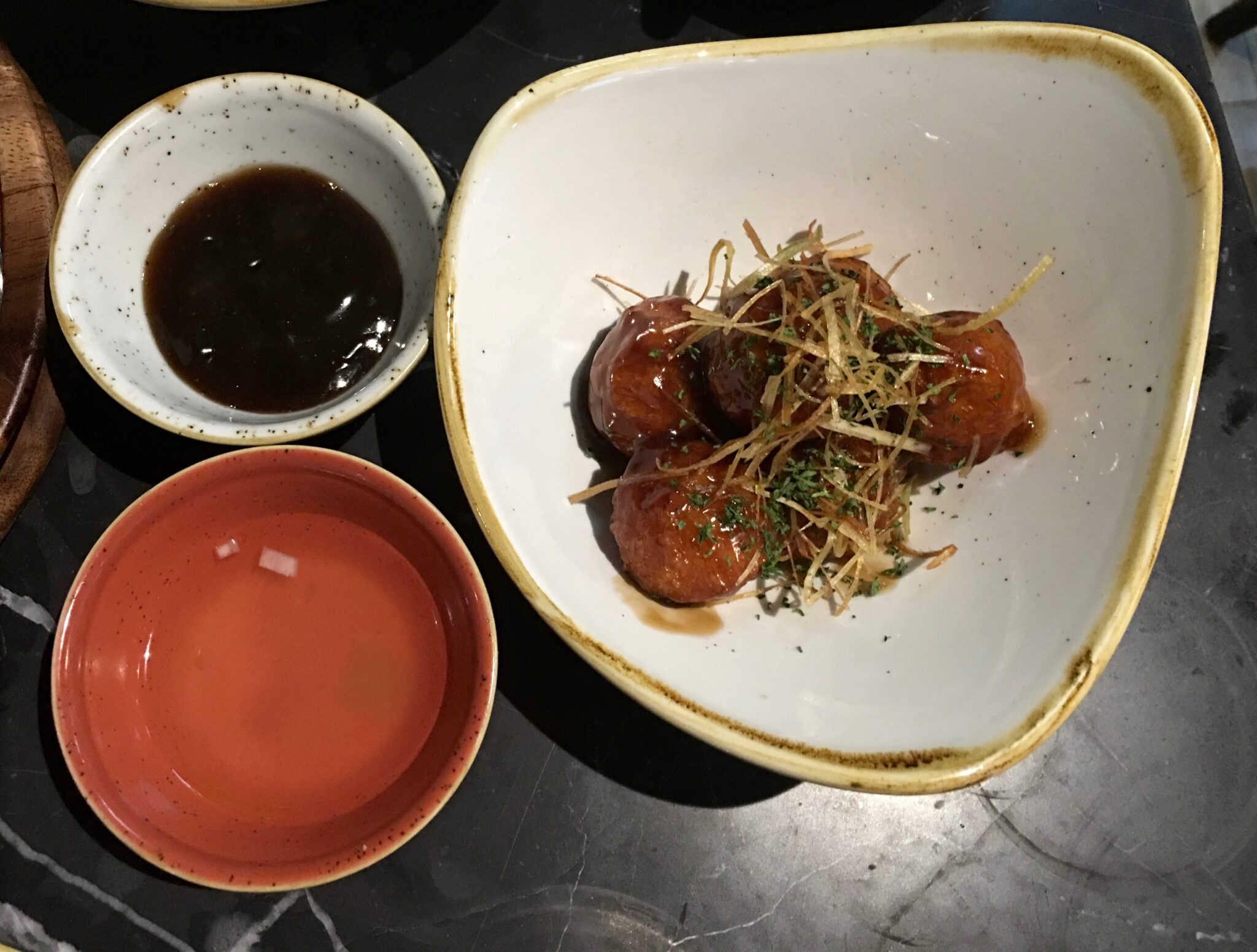 We started with the Fishballs served with spicy vinegar and sweet sauce: it was so good we decided to order another one. It was reminiscent of the popular street food snack back home. We also had Sisig; it's not the sizzling Sisig I am familiar with, but it was very good. The tender meat with bits of crunchy pork skin and chicharrones has a unique taste and perfect starter to whet our appetite.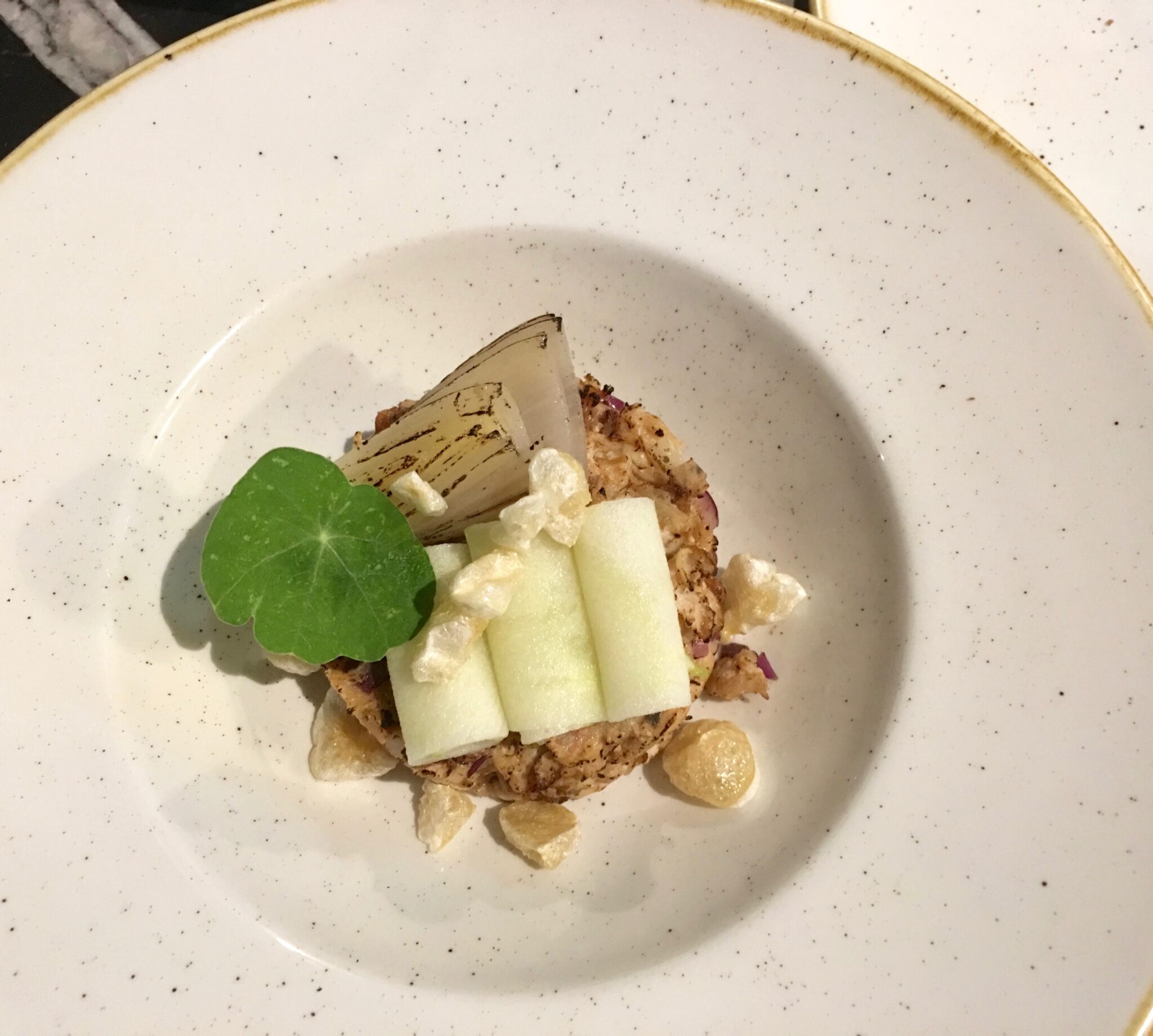 For main course, we ordered Pork and Chicken Adobo — delicious but doesn't have the strong 'vinegary-taste' I am familiar with growing up in Samar, and understandably because every Filipino family has their own version of this dish.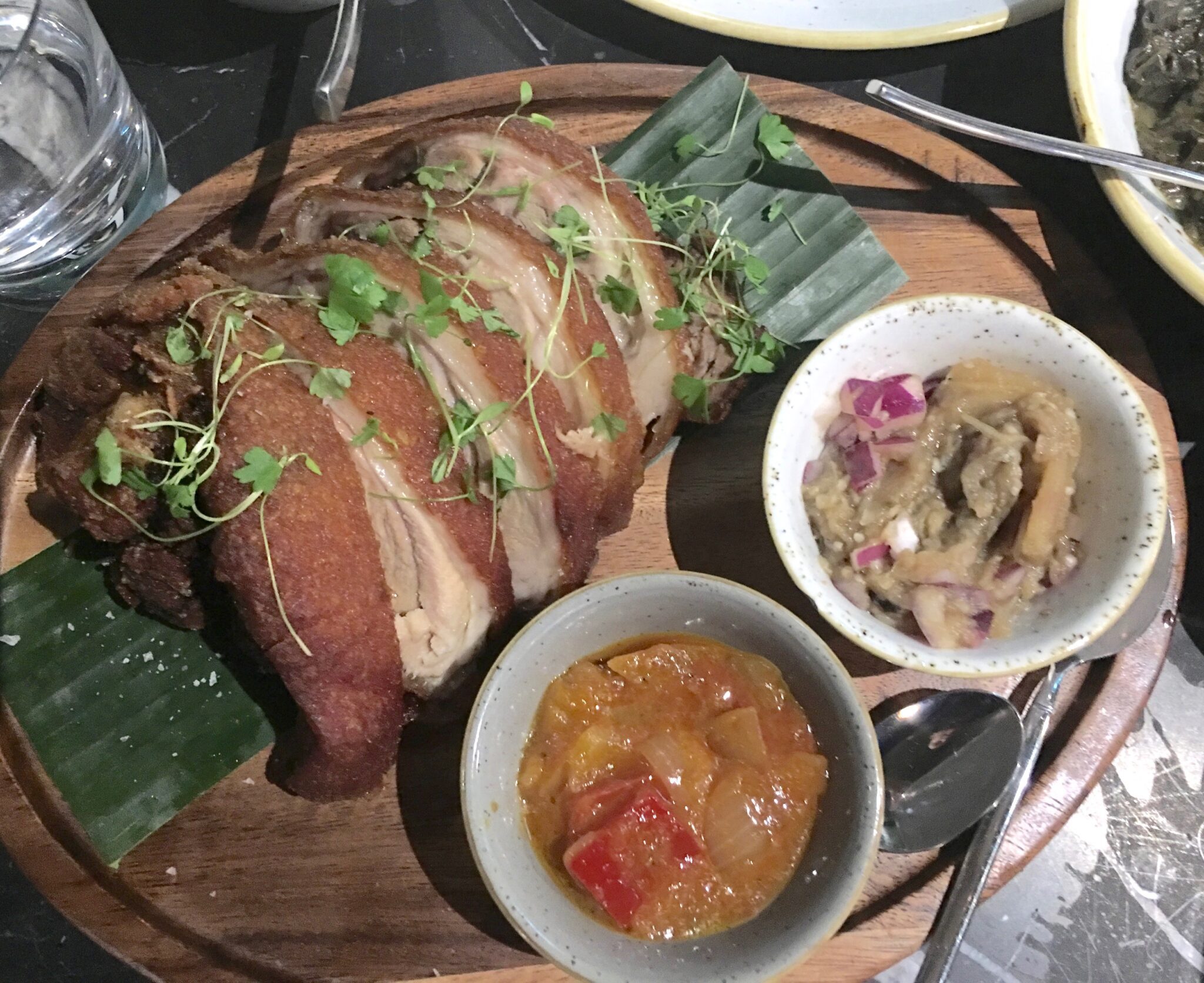 And we continued with boneless Crispy Pata, realising ruefully that we might not be able to eat everything we ordered, but anyhow, you could bite into the crispy pata, close your eyes and think you were… well, at Romulo Cafe in Quezon City, at least that's how I remember it: the skin was dark and crispy, the flesh was juicy. I prefer to eat my crispy pata dipped in spicy vinegar so I asked our server, Pedro, to give us more vinegar just like the one that came with fish balls.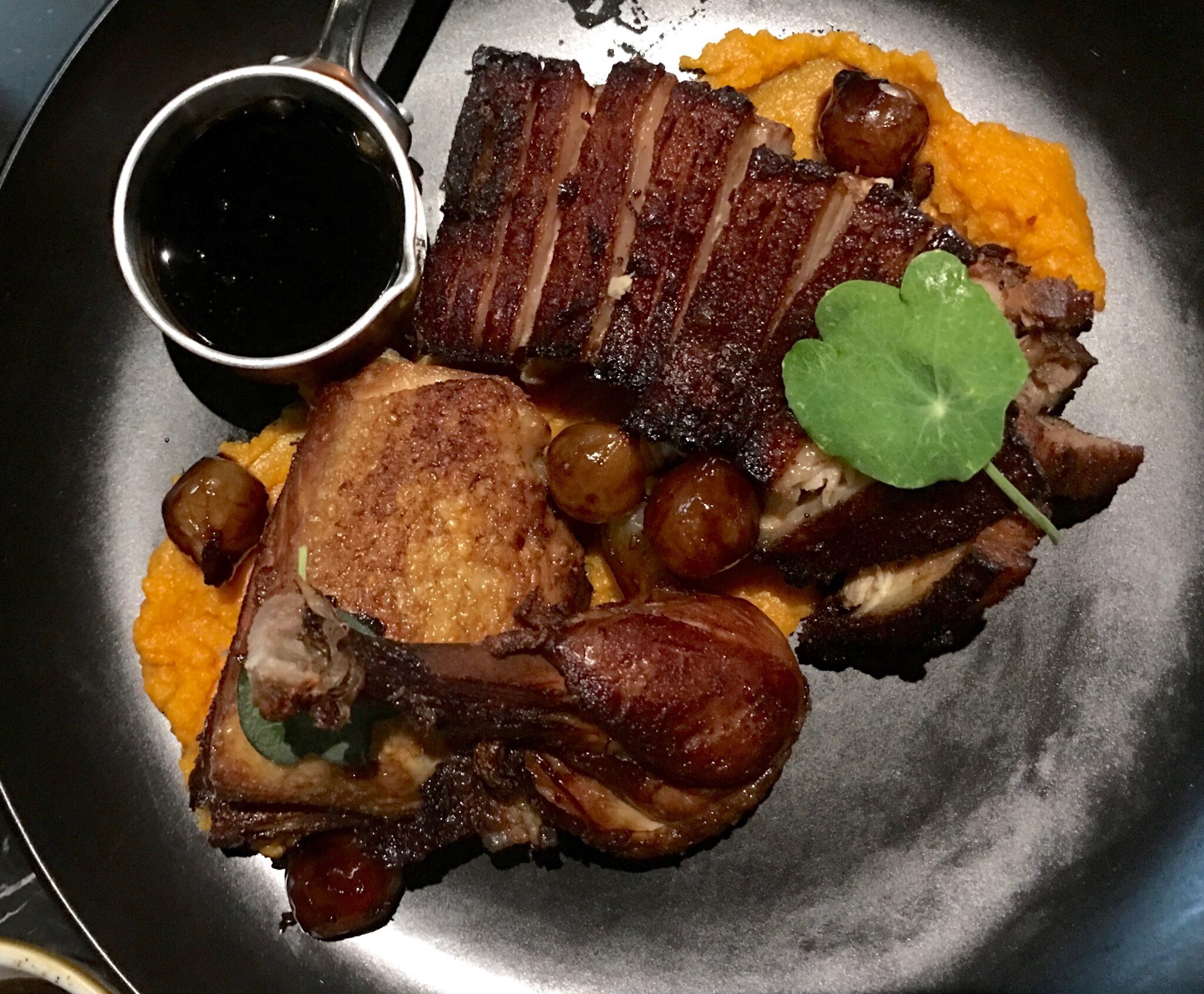 Both mains were presented beautifully, and one serving is more than enough for two people. On the side was taro leaves with coconut milk, delicious but too salty for me but not for my friend though. Adiben thought it was perfect for her taste. And of course, a Filipino dinner isn't complete without rice, and we had pandan rice, it was a big portion and I could only eat half of it.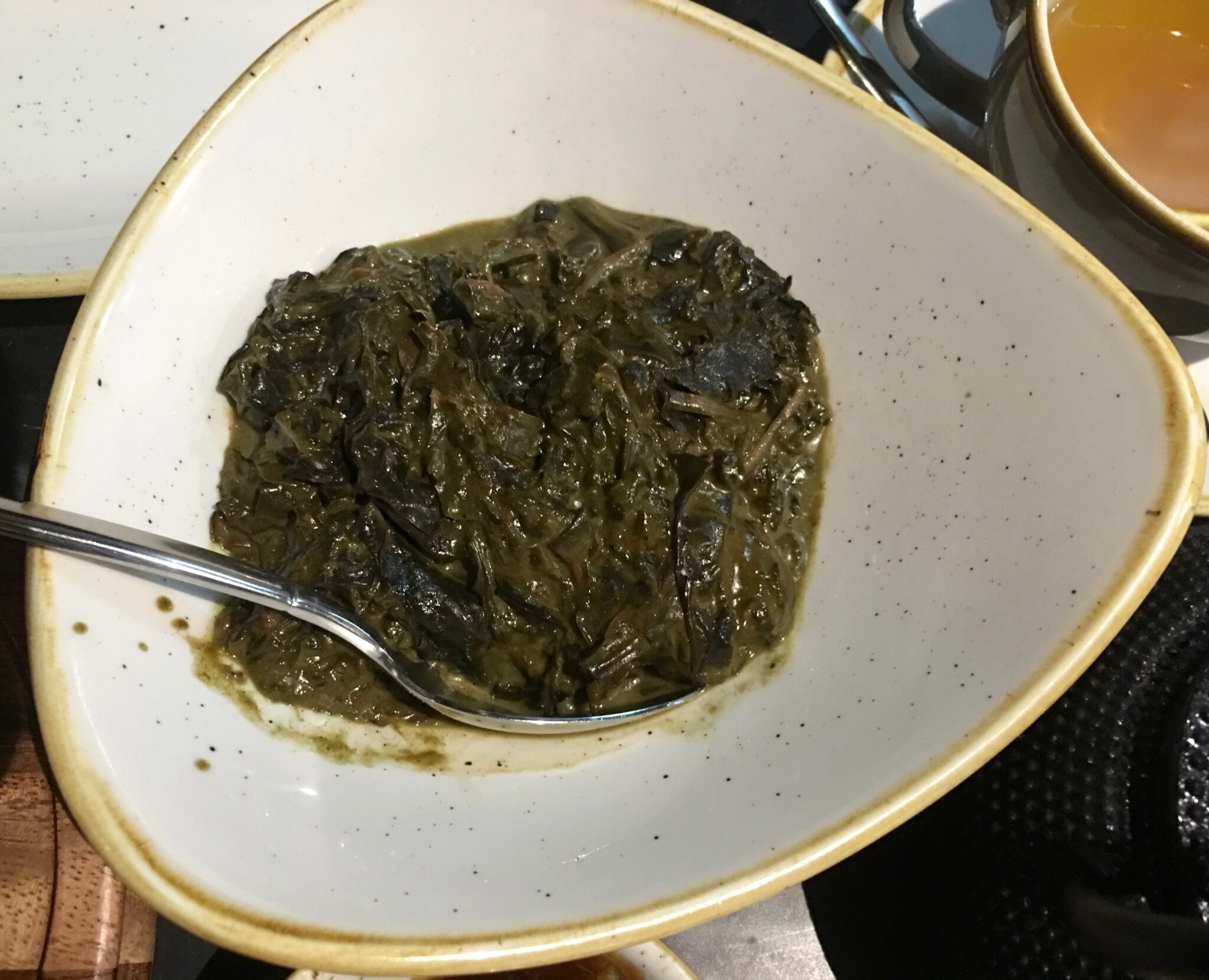 For deserts, we shared a Suman Latik — scrumptious with chocolates and vanilla ice cream — and Sansrival, this was spectacular: the meringue was crispy, the buttercream was not too sweet, and the cashews are roughly chopped, it tasted like serious business, crunchy with a powerful, substantial, not overly sweet dessert to complete the meal.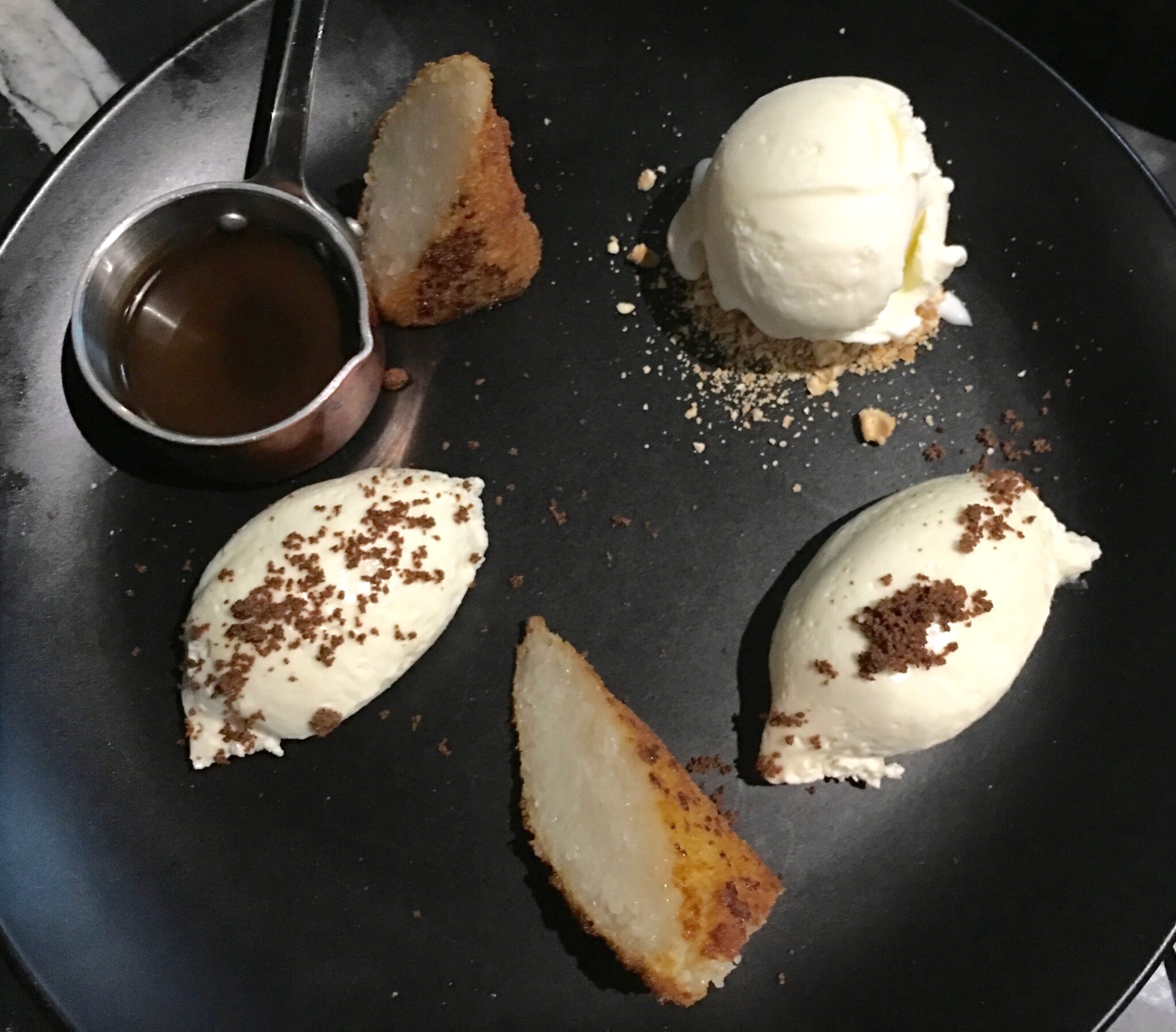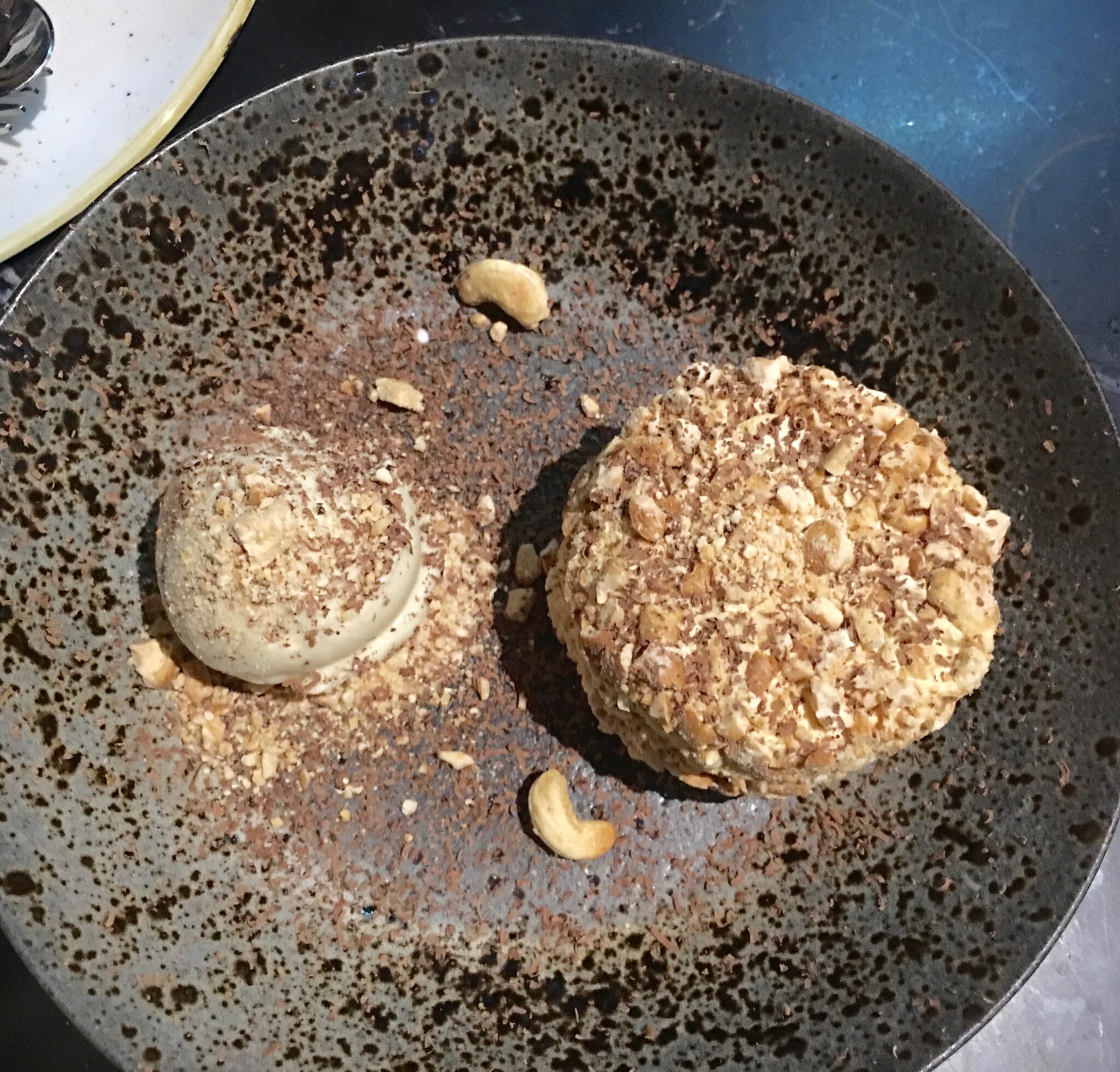 What else can I say? The restaurant serves heirloom dishes that every Filipino can identify with. And if I have one criticism, it is the fact that there's not much food choices, and wish they'd offer more just like Romulo Cafe back home. But anyhow, I am old enough now that I should know a thing not to complain especially about a newly opened restaurant. Overall, it was faultless. The food was exceptionally well done. And even our server, his name is Pedro, was very kind and cheerful. Having lived in Kensington since I relocated from Manila in 2000, I wish Romulo Cafe had been here in the last 16 years; think how many mediocre meals my husband and I could all have saved ourselves. And we would have a place to take our friends every time they ask about a Filipino restaurant they could try.
Romulo Café in London is located at 343 Kensington High Street, W8 6NW. It is open 7 days a week, from Monday to Sunday, serving lunch, merienda, and dinner. Prices are fairly competitive, and you will leave the restaurant satisfied, not "bitin" (unsatisfied) like Jared told me when we left the restaurant. 🙂 Please visit their website: Romulo Cafe