Purple yam (we call it ube [ooh-beh] in the Philippines) occupies a special place in my heart. It's one of those foods that I always associate with my hometown and sweet childhood memories. My maternal grandmother had ube plants in her backyard and she made sweets using this tuberous root vegetable. I was 10 when she passed on and my mother continued the tradition of making ube desserts. Every time I see a purple yam (fresh or preserve) I am always reminded of my hometown and the pleasant memories I had growing up in southern Philippines.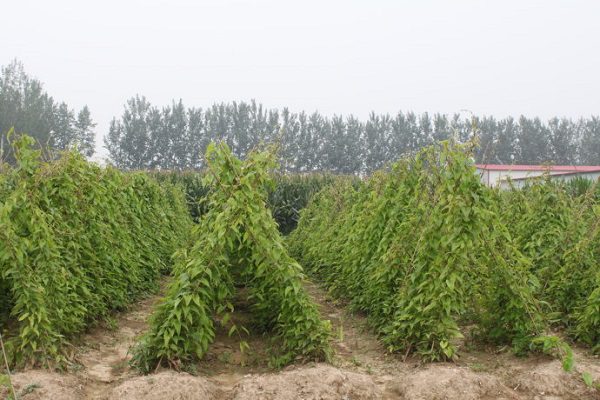 With its origin in the tropics, purple yam is a root vegetable like sweet potato. It is bright lavender in colour hence the name but there's also a white variety. It is often confused with taro and the purple sweet potato.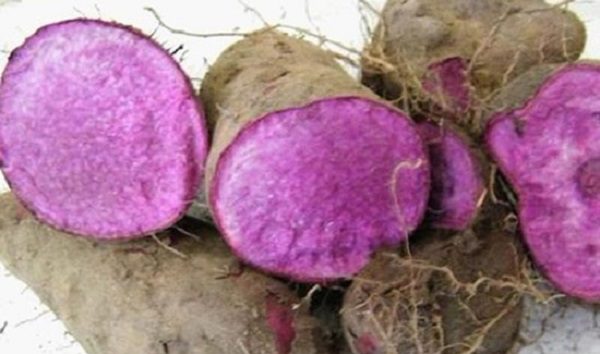 For this easy no bake purple yam cheesecake, I used this homemade 'ube jam' from my friends Joy and Oliver – thank you guys!  
The first time I made it I used a purple sweet potato powder from Japan and it's just as delicious.
The cheesecake is soft, light, creamy and sweet. I've only made this twice and I love it. Each bite fills my mouth with deep 'ube' flavour and transports me back to my beloved hometown. 🙂
Ube Cheesecake
For the crust:
12 pcs digestive biscuits, crushed
1/2 cup unsalted butter, melted
For the filling:
 1 cup 'ube' jam
1/2 cup condensed milk
1 cup double cream, whipped
1 teaspoon vanilla
1 and 1/2 cup Philadelphia cream cheese
For the topping: This is where you can get creative. I used jackfruits (sold at Asian shops) and I sliced them thinly; then I piped some whipped cream around the top and more ube jam. For the smaller cheesecakes I topped them with red currants.
Direction: In a medium bowl, stir together the crushed biscuits and melted butter. Evenly divide the crumbs between your serving dishes then press the mixture into the bottoms of the dishes to form a crust layer. In a large bowl, beat the cream cheese with an electric mixer . Add in the purple yum, condensed milk, double cream and vanilla. Set the mixer on medium high speed and keep mixing until fully incorporated. Evenly spoon into your serving dishes.  If desired, garnish with fruits and whipped cream. Cover with plastic wrap and refrigerate for at least 6 hours or overnight before serving.
Purple Yam Donuts
I can't give you an exact measurement of the ingredients. I don't measure it but simply  mix the plain flour or rice flour with the ube jam, then add a little bit of milk. I don't add any sugar if the ube jam is too sweet. I also used the purple sweet potato powder a few times and just added a bit of sugar and milk. They're shaped into tiny rings and round balls and deep fried in coconut oil. Best eaten cold with milk tea or coffee. 🙂