The Prince Albert Memorial is a monument, essentially a ciborium, erected in honour of Prince Albert, Queen Victoria's Consort. His death only at age 42, not only shocked the nation but also devastated the Queen. The monument is one of the great works of the Victorian renowned architect George Gilbert Scott in 1863-72.
The cast-bronze statue of the late prince sits on a plinth upon a larger pedestal, which also has marble figure groups of the four continents and a frieze of great artists, figures representing manufacture, commerce, agriculture and engineering.
From the centre rises a massive spire, containing a smaller niche with gilt bronze statues of the Christian virtues. Through two more tiers of plinths with bronze angels, the spire is finally topped with a cross.
There's four massive marble figures representing Europe, Asia, Africa and America that stand at each corner of the memorial as shown in the following four photos.
The monument is inside Kensington Gardens right across the street from Royal Albert Hall.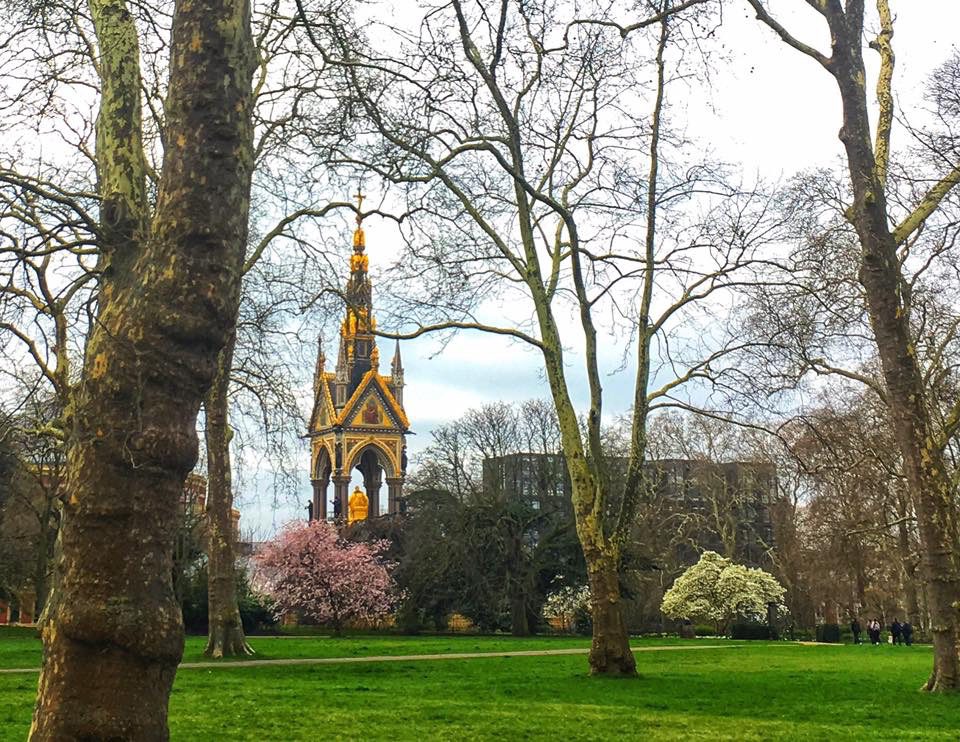 It's beguiling even from a distance.
If you happen to visit London, and wanna stroll around Kensington Palace and Gardens, it's worth seeing this monument. And of course, Royal Albert Hall is just across the street, another iconic building in the city that's worth visiting. If interested to read more about Prince Albert and Queen Victoria, here's a link to an old blog post.
Featured Image: royalparks