Today, the 9th of September 2015, Queen Elizabeth II has become the longest reigning monarch in British history overtaking the record held by her great-great-grandmother, Queen Victoria. Over a period of 1,500 year history of the British Monarchy, there have been 66 monarchs and only these two have celebrated their Diamond Jubilees after six decades on the throne. Looking at similarities and differences of the two reigns, neither one of them expected to ascend to the throne, yet as the result of abdications and deaths, both found themselves crowned at remarkably young ages.
Queen Victoria came to the throne at the age of 18 after the death of her uncle, King William IV.  Victoria was the only child of Edward Duke of Kent, fourth son of King George III. Her father died when she was only 8 months old. Her uncles and predecessors, George IV and William IV, were reviled for their playboy lifestyle and debauchery and were ungently described by many historians as 'an imbecile and a buffoon.' George IV had a daughter who died of childbirth and William IV had 2 children born to his wife, the German Princess Adelaide, but died in infancy. William IV sired 10 other children but all illegitimate hence, Victoria became the heir to the crown. Victoria married Prince Albert on 10 May 1840 aged 20.  Albert is the son of Victoria's uncle, the Duke of Saxe-Coburg-Gotha, her mother's brother thus they are first cousins. Victoria and Albert produced 9 children and lead an exemplary family life which regained the crown's respect after the scandalous behaviour of her uncles. Sadly, Prince Albert died on 14 December 1861 at the age of 44, and his death profoundly changed Queen Victoria's life. She became reclusive and for years refused to carry out state duties or appear in public. She incarcerated herself at her family homes of Osborne on the Isle of Wight or Balmoral, in the Scottish Highlands, and only appeared in public rarely and reluctantly. Prince Albert's death was indeed a great blow to the Queen and she never fully recovered from it.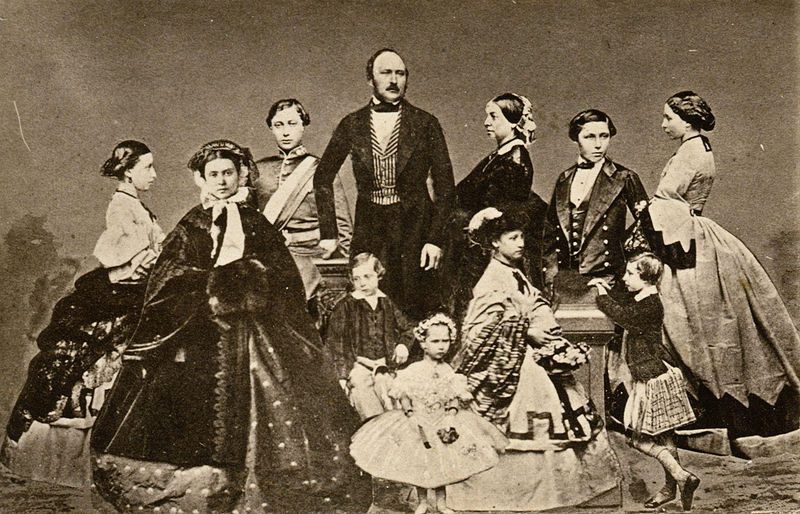 Queen Victoria's line has claim to the thrones not just of Great Britain but also of Germany, Denmark, Spain, Sweden, Norway, Russia, Romania and Yugoslavia. And when you consider her Uncle Leopold who was the first King of the Belgians, it can be concluded that every Royal household in Europe has some intimate familial relationship to the House of Windsor, with Queen Victoria as the matriarch of them all. In fact, she became known as the "Grandmother of Europe." She lived to witness the dawn of the 20th century and is the first British monarch to travel by train or be photographed. Queen Victoria reigned for 23,226 days, 16 hours and 23 minutes or 63 years and seven months, from 20 June 1837 until hear death, on 22 June 1901.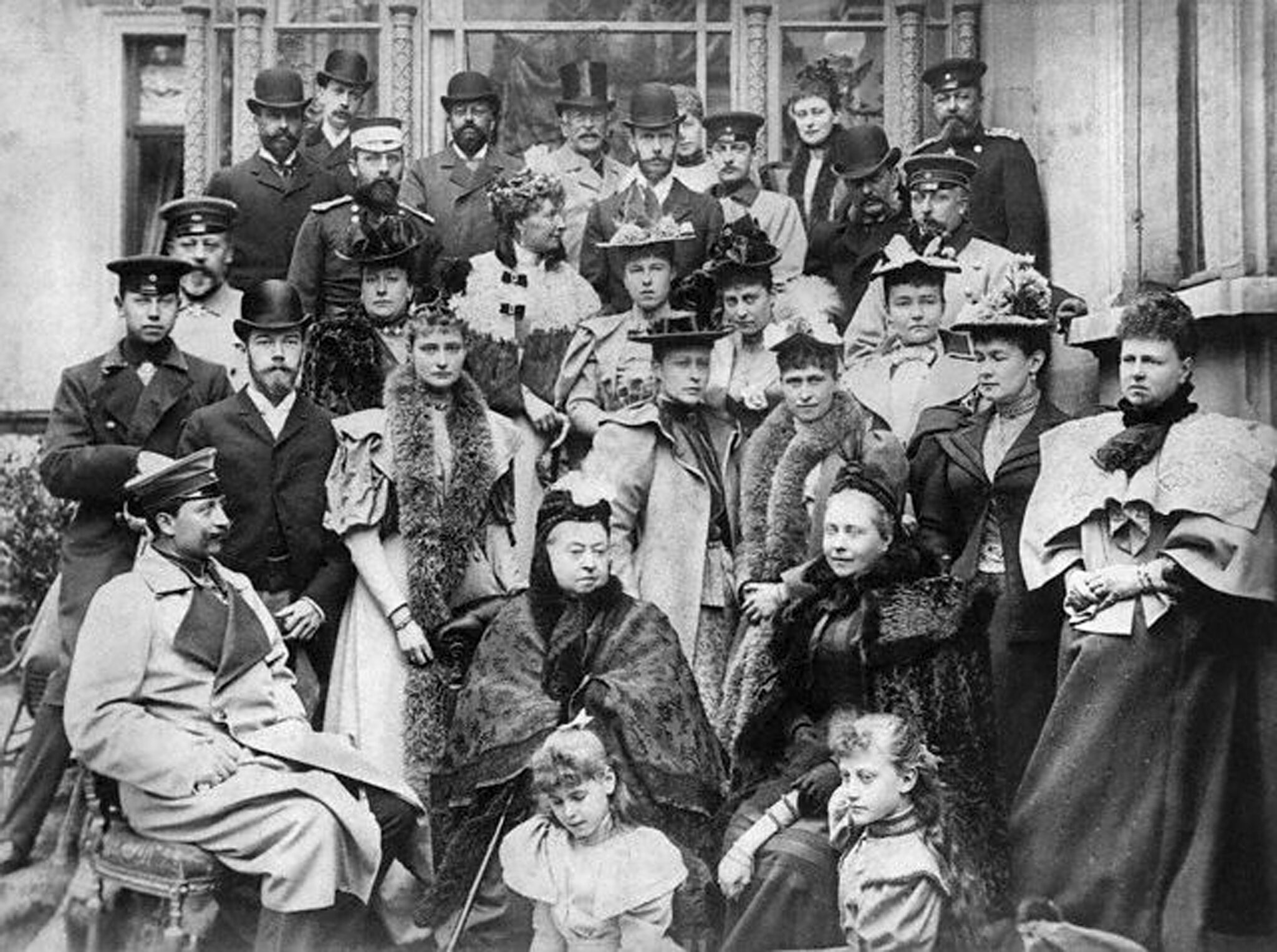 Under Queen Victoria's rule, Britain doubled its size making it the largest imperial power in the world. It controlled more than 14 million square miles of territory (23% of the world's surface) and approximately 460 million people at its peak. It has an international trade that dwarfed all others, and produced thirty percent of the world's total industrial output. Its navy dominated the oceans and its empire expanded on a simple principle that trade follows the flag. It was described as being the "Empire on which the sun never sets."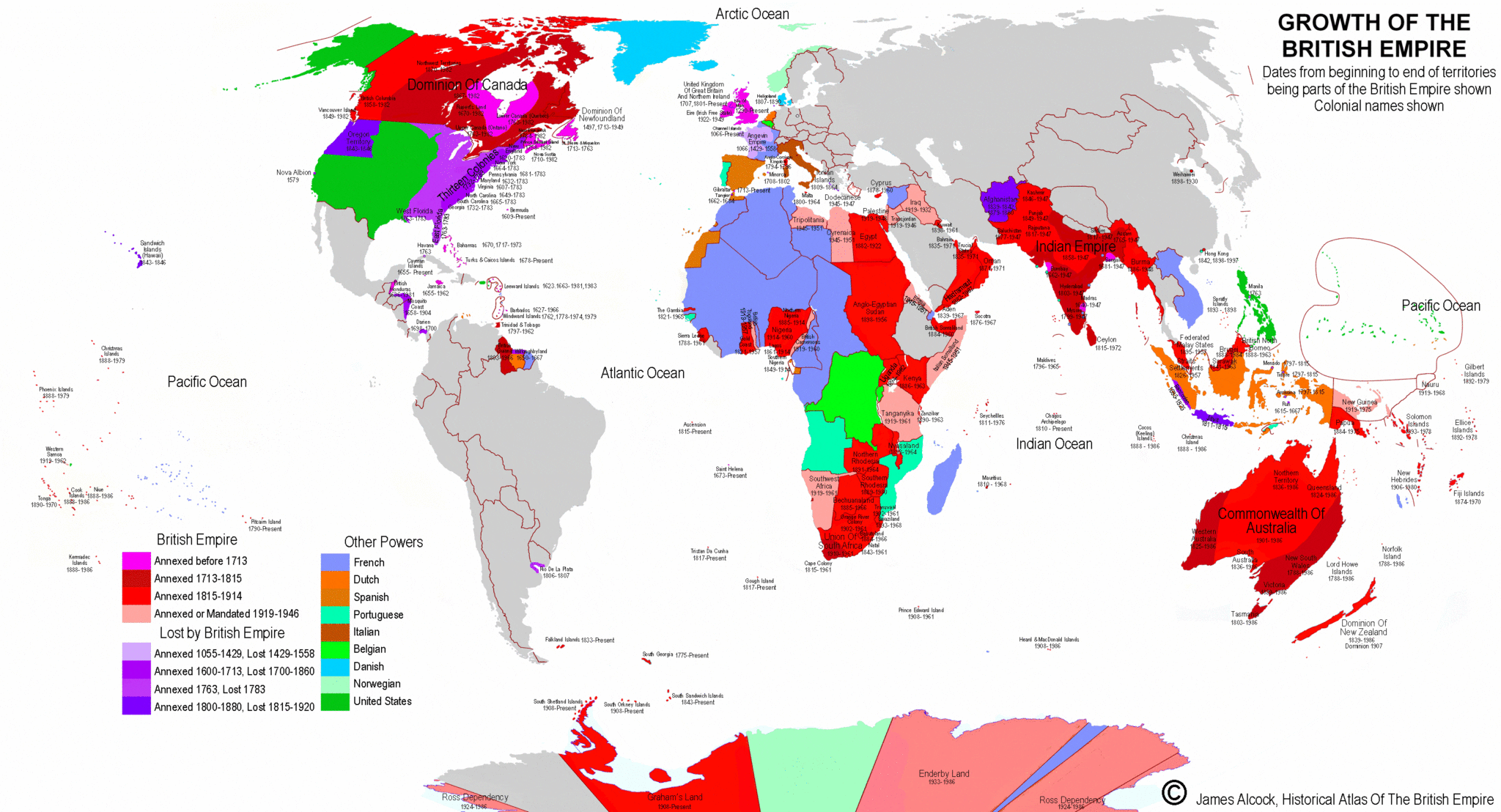 I've always enjoyed reading British history books and as much as I am fascinated by the Tudor period (1485-1603), my favourite era is the Victorian. In fact, if there's ever a time in history I wish I were born, it would be the Victorian era. It was a long period of prosperity, peace, strict social code of conduct and self-confidence for Britain.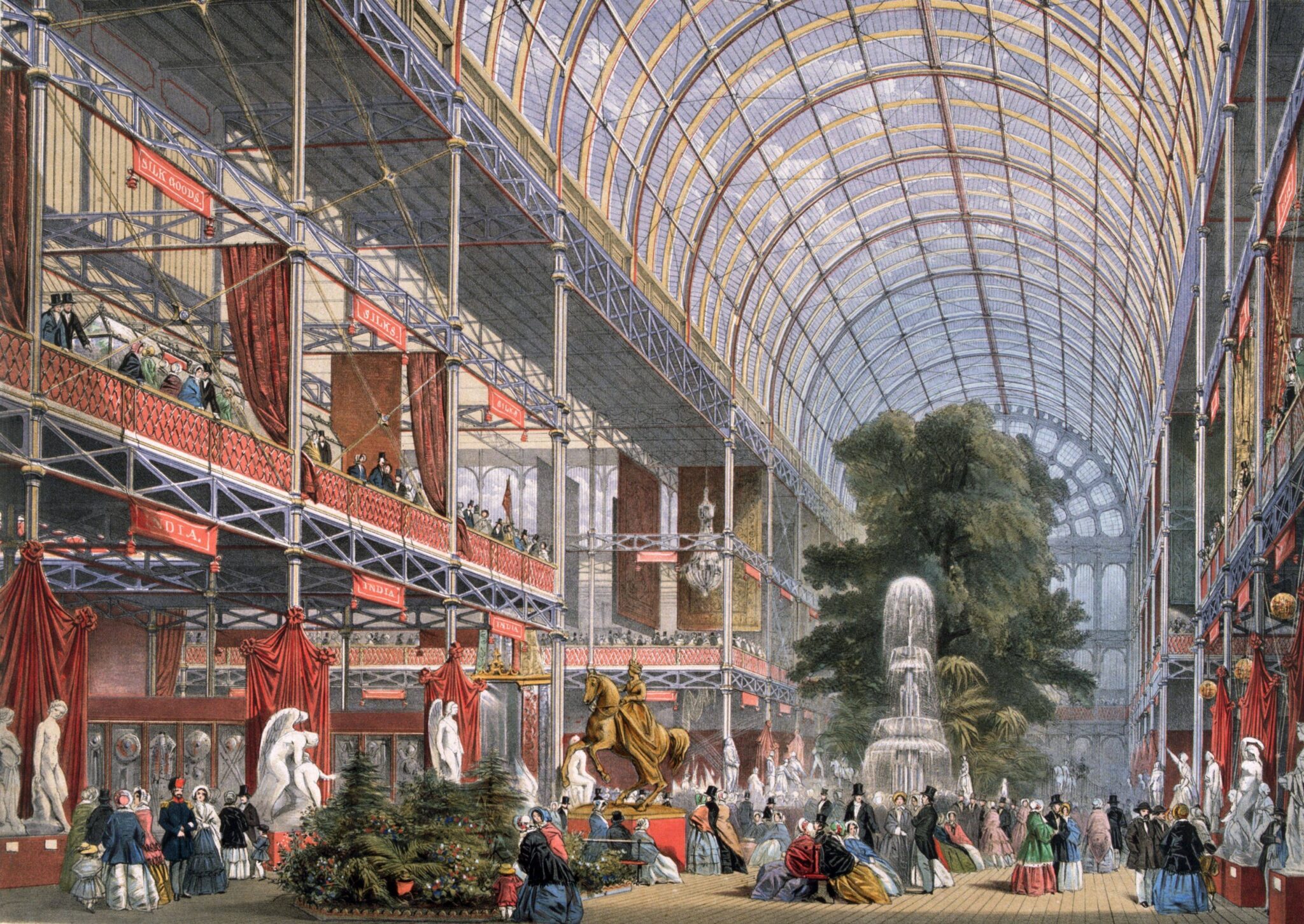 In comparison, Queen Elizabeth became queen at the age of 25, seven years older than Queen Victoria. Elizabeth is the oldest of the two children of King George VI, who came to the throne when his brother, Edward VIII, abdicated the throne in order to marry his lover, the twice divorced American Wallis Simpson. The Queen married his cousin, Prince Philip of Denmark and Greece, who lost his title when he became a British citizen. They are third cousins, both descended from Queen Victoria's children; Philip from Victoria's daughter Alice and Elizabeth from Victoria's son Edward VIII. And they're also second cousins through the line of Christian IX of Denmark. Unlike Victoria who bore 9 children, Elizabeth only produced 4 children.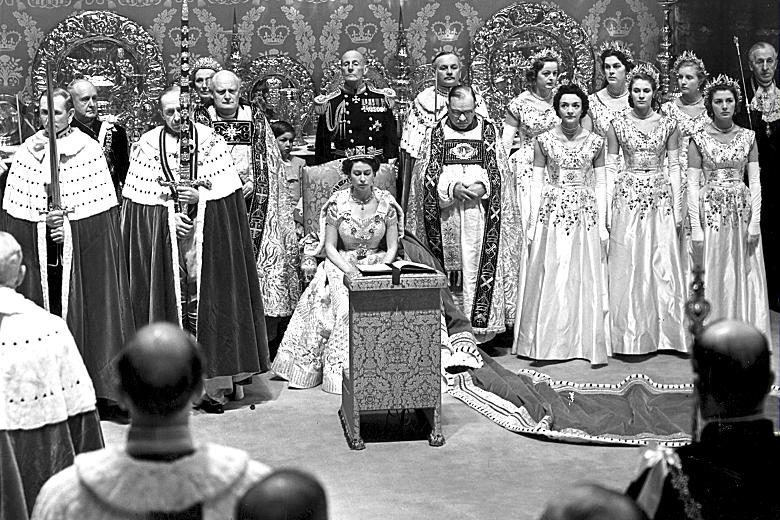 When Queen Elizabeth came to reign in 1952, she oversaw an empire that governed vast tracts of land in Asia, Africa, Europe and elsewhere in the globe. She came into office as an exceptionally significant figure on the world stage with a giant like Churchill in her government. Yet her 64 year reign oversaw the decline and fall of the British Empire and a deeply reduced place for Britain in the world. It's now considered being a sick man of Europe along with Greece, Italy, Spain and Portugal. Sadly, Britain is no longer "Great" as it once was. The fall of the British Empire under Queen Elizabeth in another era would have resulted in a trial and imprisonment at the Tower of London, and there would  have been cries, "Off with her head!" (Some of her predecessors, two queens, Anne Boleyn & Catherine Howard, were beheaded for far less.)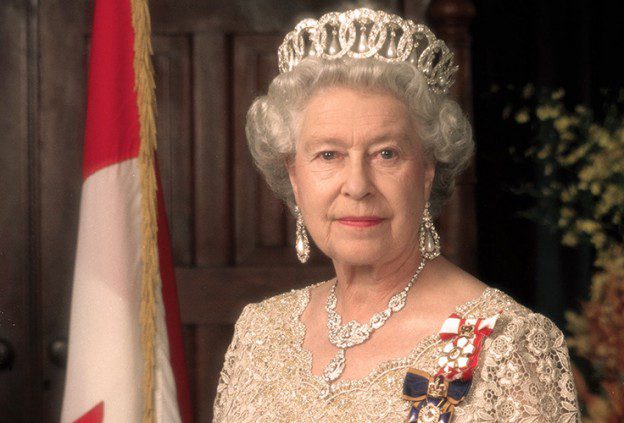 The Queen is becoming more beloved and hugely popular as she gets older. At 89, she still remarkably does an enormous amount of work. Though she has gradually scaled back on her royal duties by about 50% in the last few years, it was reported that last year alone she carried out 393 royal duties including 18 engagements abroad. She has handed over some of her responsibilities to her children, Charles, Anne, Andrew and Edward, and also to her lesser-known cousins, Princess Alexandra, the Duke of Gloucester and the Duke of Kent, who all carry out official engagements on her behalf. While the Queen is enormously popular and has always been greatly respected, the Prince of Wales is not held in such high regard. Back in 2012 during the diamond jubilee there was a survey conducted in the UK and only 39 percent of the Brits want the crown to pass to Prince Charles in line with succession; and 48 percent want it to skip a generation and pass straight to Prince William. Charles is now 66 and if the Queens lives to 101 just like the late Queen Mother then he has another 12 years of twiddling his thumbs (or rather, biting his nails) before he is crowned King Charles III.
Meanwhile, the Duchess of Cornwall has become the Firm's surprise asset. She has remarkably survived ten years of marriage to the Prince of Wales (or "Prince of Wails" as some Brits would jokingly say) and it's an astonishing achievement. Camilla hasn't succeeded, just not yet, Princess Diana's 'Queen of Hearts' title. Most Brits still see her as the 'wicked woman', in the words of the Queen. And I don't think Camilla gives a  hoot what people think. She lives her life exactly the way she wanted it. On the other hand, Kate has become the new star of the show since she married William in 2012. Just like Princess Diana, she also provides not just the glamour to the royal family but she also has ensured the continuance of the Windsor family by doing exactly what is expected of her at the present time. She already produced an 'heir and a spare' as it is distastefully called. The British people don't seem to want to see more of Camilla and Charles in public. They'd rather see more of Harry, William, Kate and  the two youngest royals, George and Charlotte. Undoubtedly, the Queen must feel pretty comfortable and secure in the knowledge that the House of Windsor appears to be impregnable and will carry on long after she's gone.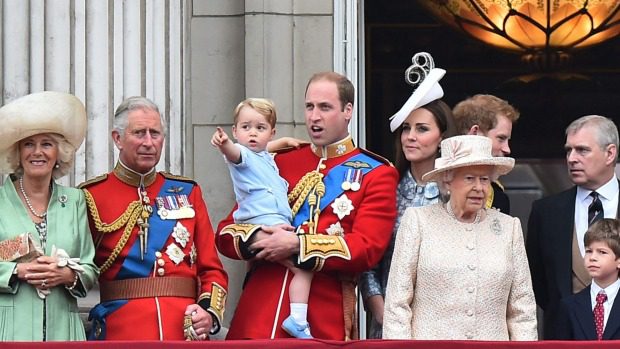 Some British people may consider the monarchy as an outdated medieval concept which has no place in the 21st century nation, and want the abolition of the crown and making the UK a republic. Unabashedly, I am a royalist. I am a great supporter of Her Maj and I want to keep our monarchy and maintain it as an institution. I believe that the monarchy provides a sense of stability and continuity and plays a great role in strengthening national unity despite periods of significant social and political change.