I didn't go to culinary school or had any formal training in baking. I am a self-taught baker, and all baking and cake decorating techniques I acquired is self taught from books, watching online tutorials, and a lot of experimenting. Though I grew up baking cakes and cookies with my mother, it really was just the basic skills that I've learned from her. A couple of years ago I started baking cakes on a regular basis and started learning cake decorating as well. A lady at our church, Tita Emmy, used to bake cakes and all types of desserts for us (she made our wedding cake — bless her heart!) got ill 3 years ago, and my husband suggested that I should start baking for our monthly church fellowships. I took up the challenge and since then every first Sunday of the month I bake a cake to celebrate the members and regular attendees' birthdays and anniversaries.
I have several baking books that I always refer to and my all-time favourites are the following: Rose Levy Beranbaum's "Rose's Heavenly Cakes", The Baking Bible" and her other timeless classics like "The Cake Bible" and "The Bread Bible." Also, "Dorie Greenspan's Baking: From My Home to Yours" and "Baking Chez Moi: Recipes from My Paris Home to Your Home Anywhere." I also have the "Hummingbird Bakery Cookbook" which I often use for baking carrot cakes and other American favourites. Last year I got "Mitch Turner's Masterclass: The Ultimate Guide to Cake Decorating Perfection" and "Cake School: Expert Tuition from the Master Cake Maker." Early this year I also got Eddie Spence's "The Art of Royal Icing" and it has become my recent favourite classic cake decorating book.
Here's some of the cakes I've made in the last couple of years.
My sister-in law, Hazel, had celebrated her 40th birthday a couple of years ago and because she loves shoes I made this 'Manolo Blahnik' cake for her. It's a carrot cake with cream cheese icing and covered in fondant. Everything was edible except for the barbecue stick that supported the heel.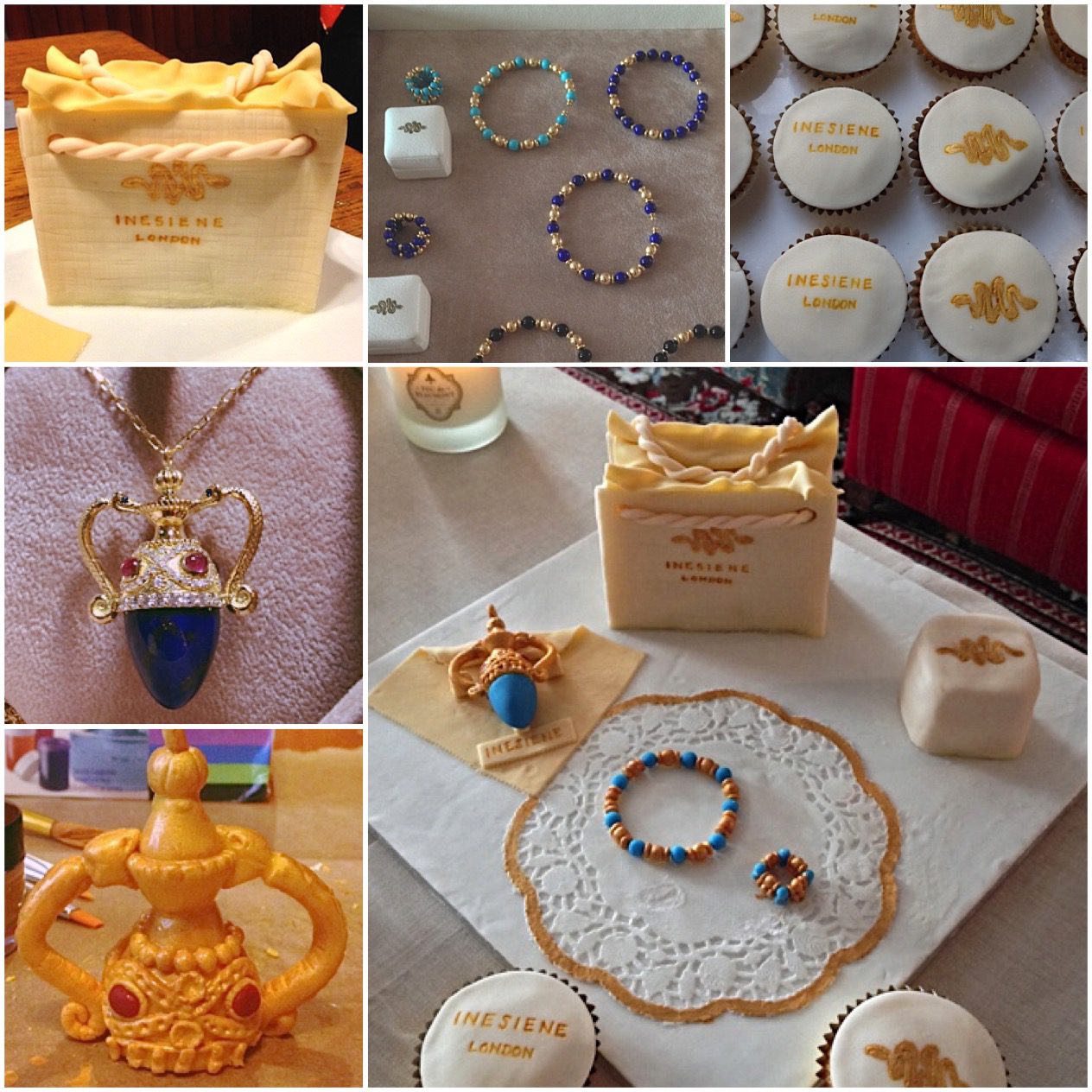 This novelty cake was made for my friend, Ines, who launched her luxury jewellery line at 5 Hertford Street last year. I enjoyed working with fondant especially making the replica of the 'Amphora pendant' and the 'gold/turquoise bracelet' and 'ring.' The logo is all hand-painted using edible gold paint.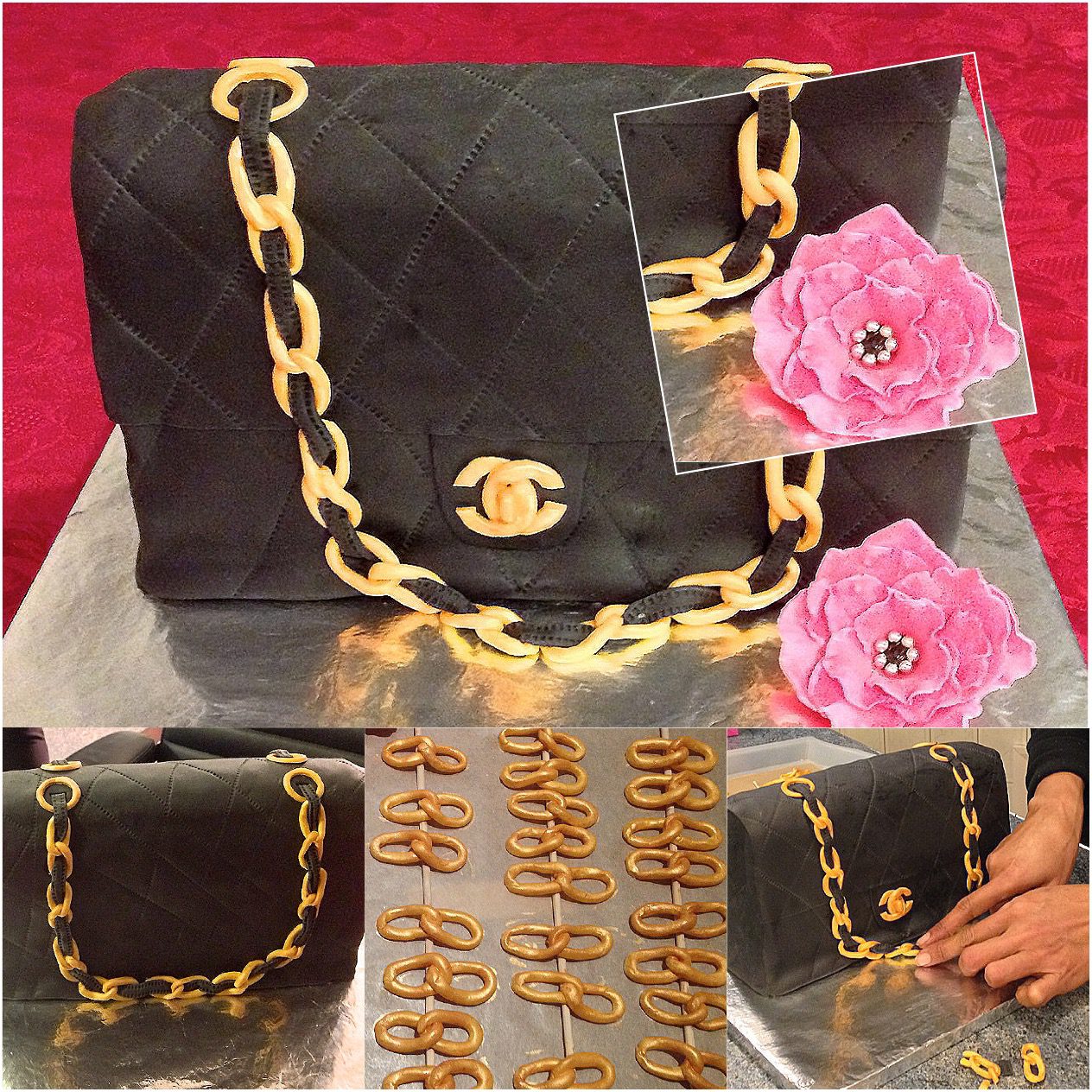 A diplomat friend of mine, Kristine, loves Chanel and I gifted her with this 'Chanel bag' cake for her birthday almost 2 years ago. The chain and logo is painted with gold food colour, and the pink flower is made of fondant and sugar paste.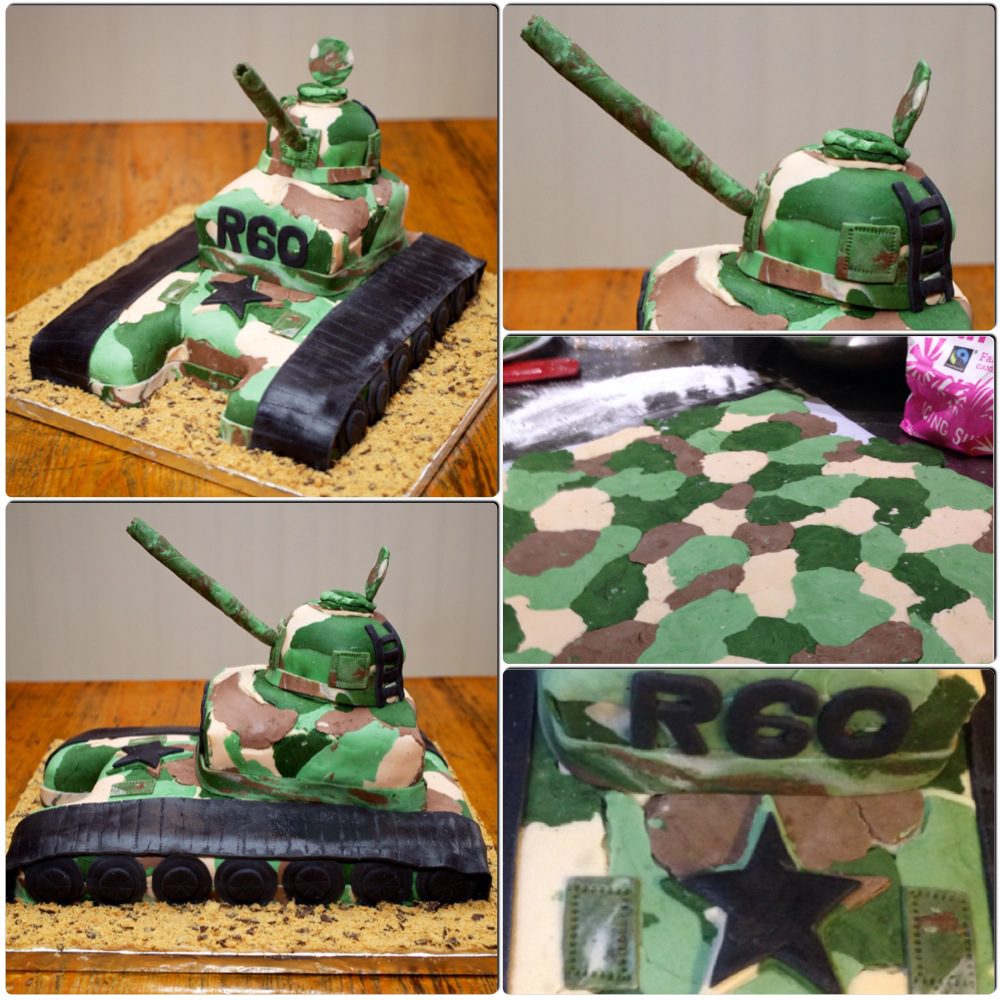 One of the men at our church celebrated his 60th birthday over a year ago and because he's a retired military officer, I made a 'military tank' cake for him.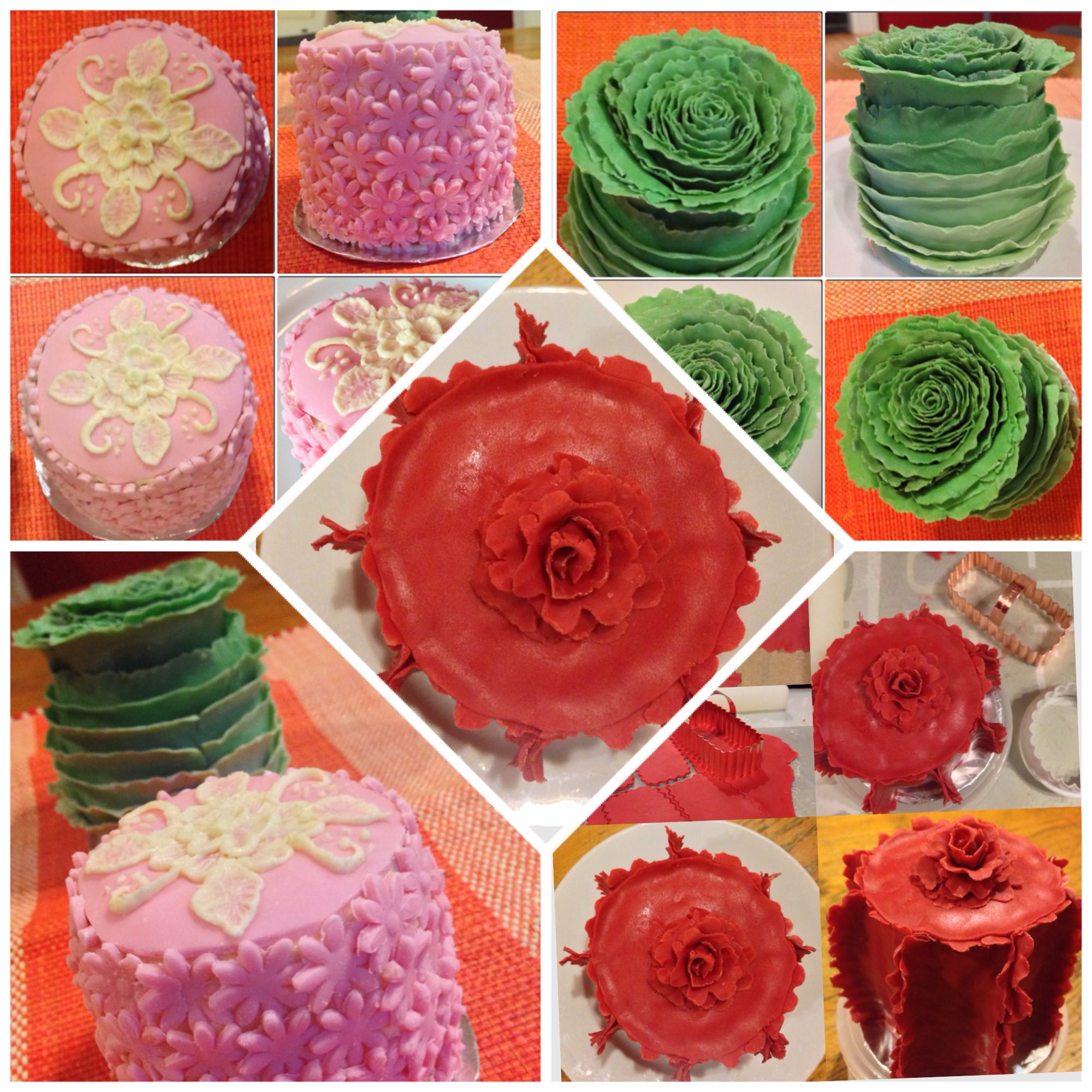 I designed these 3 different 'floral-themed' mini-cakes for friends (pink for Cherie, green for Vic, and red for Nicole) who celebrated their birthdays almost simultaneously.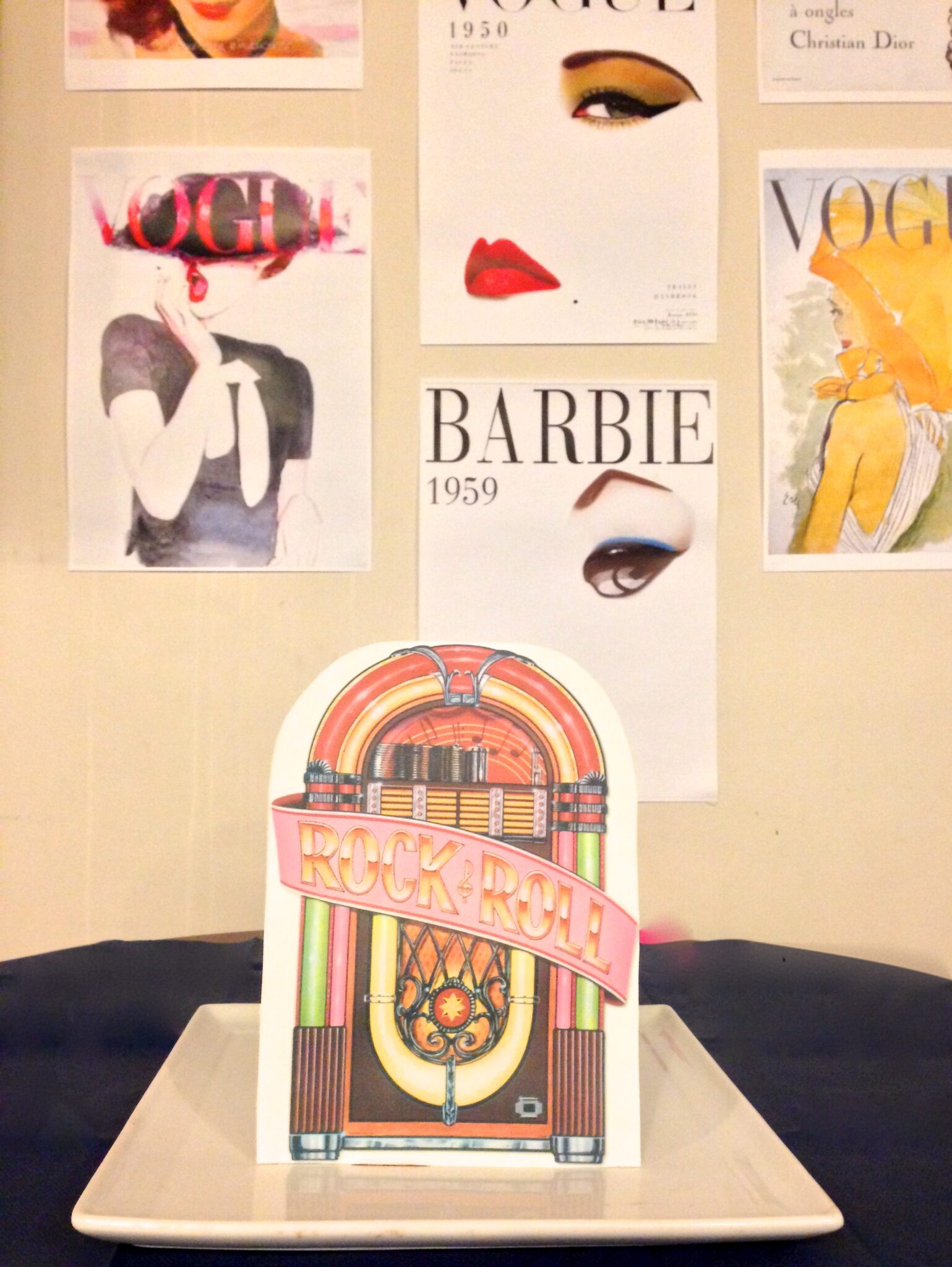 In keeping with my niece Heather's "60s-themed" party, I made this jukebox cake for her.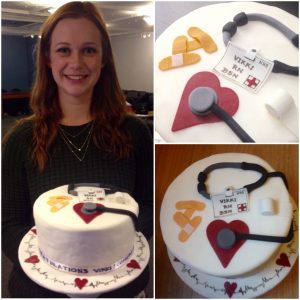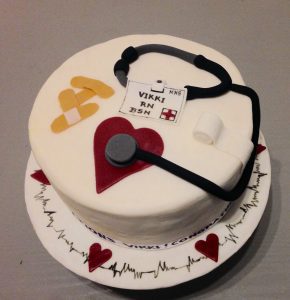 This 'nurse cake' was made for Vikki, one of the ladies at our church, who earned her nursing degree this past June. She also got employed recently with NHS (National Health Service) hence, RN, BSN and NHS were added on her ID. 😉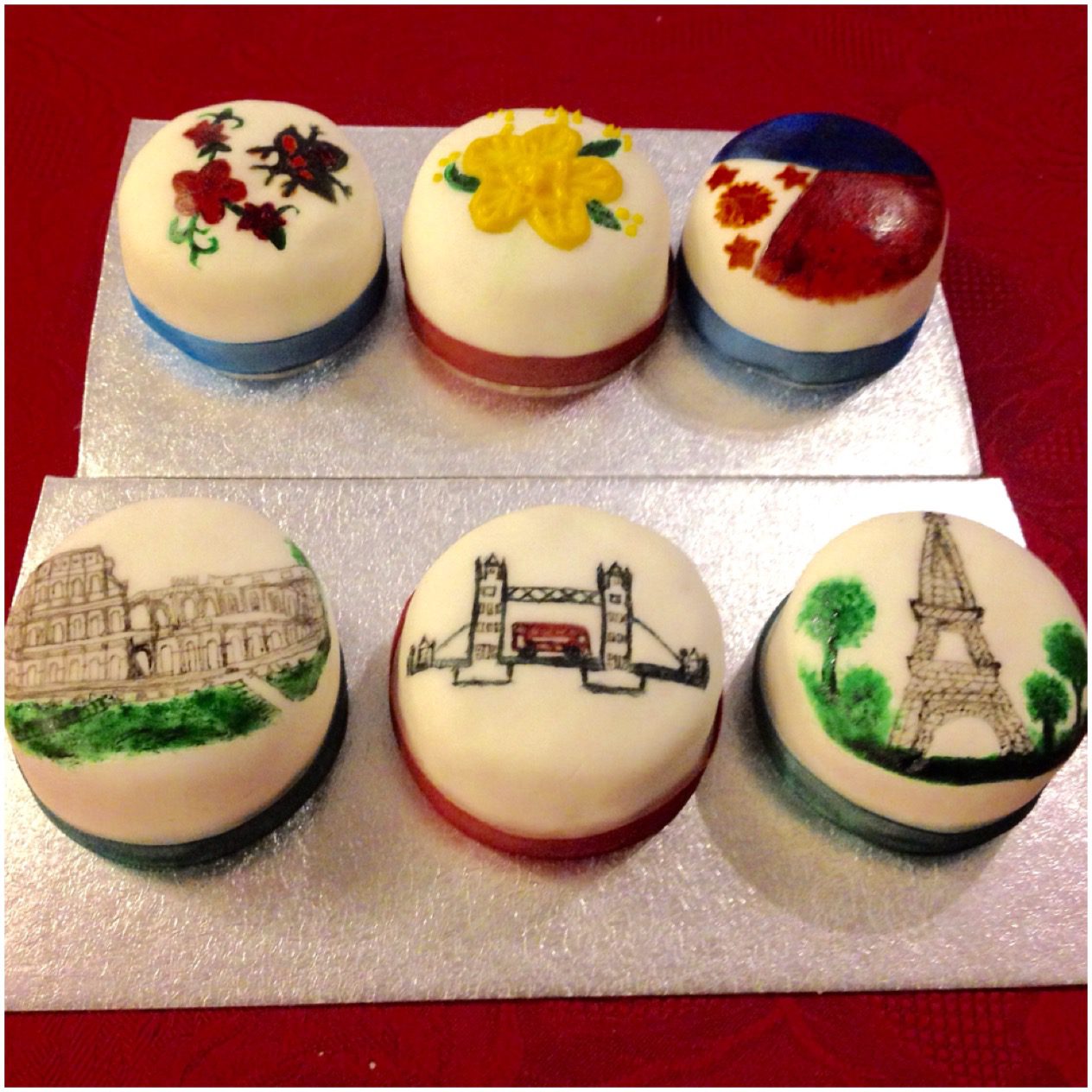 I've never tried painting on fondant until June of last year. I used edible black pen to outline the figures and gel food colours mixed with water to paint — it took more than a day to dry! I used homemade fondant, not store-bought, and used 'water' mixed with food colours instead of 'vodka'. Next time I know better to follow the instructions to the T. 😉 I tried to paint 3 of the worlds famous landmarks: the Roman Coliseum, Tower Bridge and Eiffel Tower. Also, tried to paint the Philippine flag, bees and flowers – I'm not too happy with the result. 😉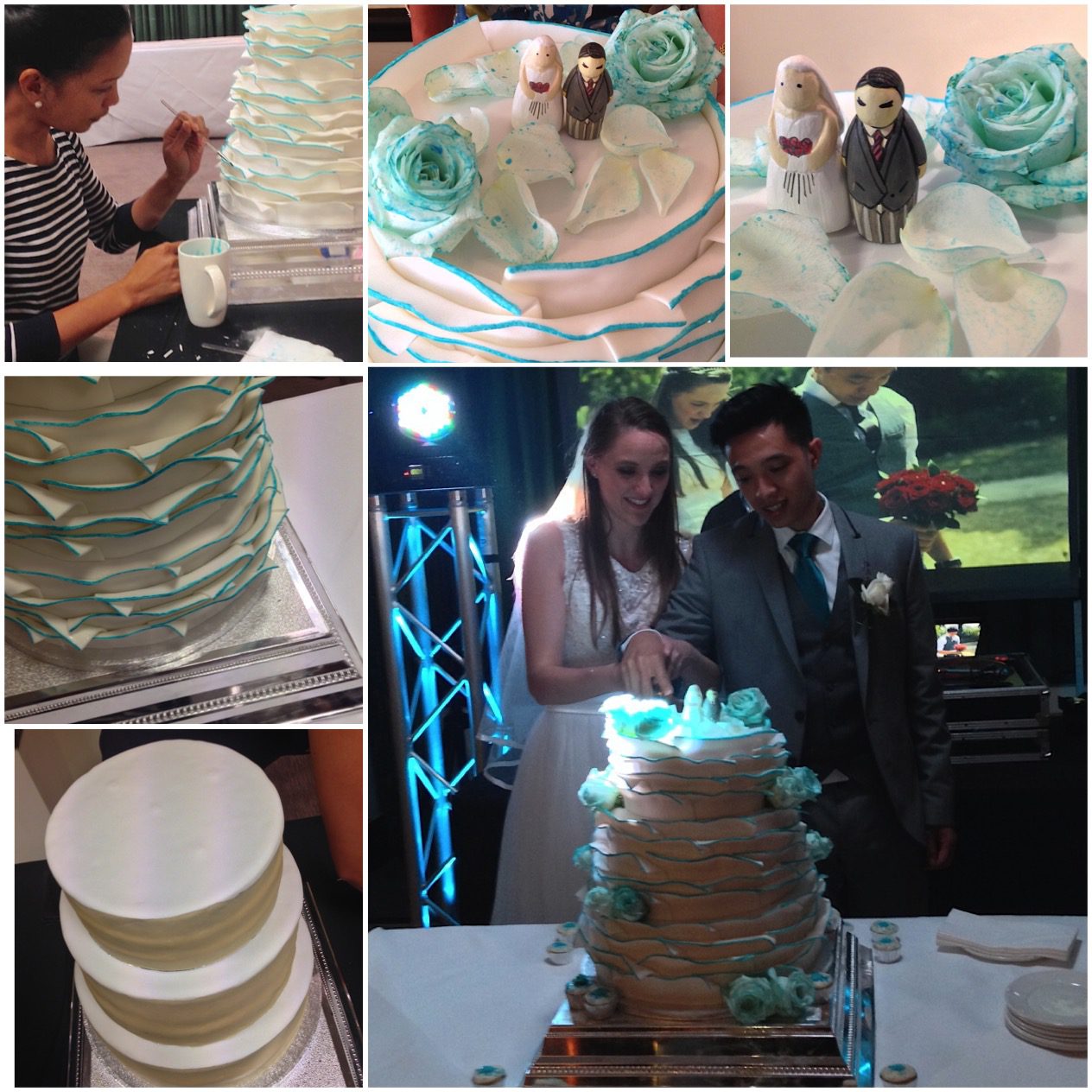 A member of our church (Renz and his bride Hannah) asked me to do their wedding cake last year and it was the biggest cake project I've done so far. It took me three days to bake, frost and decorate the whole cake. Just painting the fondant took between 3-4 hours. It was indeed a labour of love — and it was our (Jared and my) wedding gift to the newlyweds. The bride wanted three different cakes in each layer: carrot cake with cream cheese icing, pound cake with caramel icing and red velvet cake with Italian meringue icing. The ruffle floral design in white and turquoise was also the bride's choice.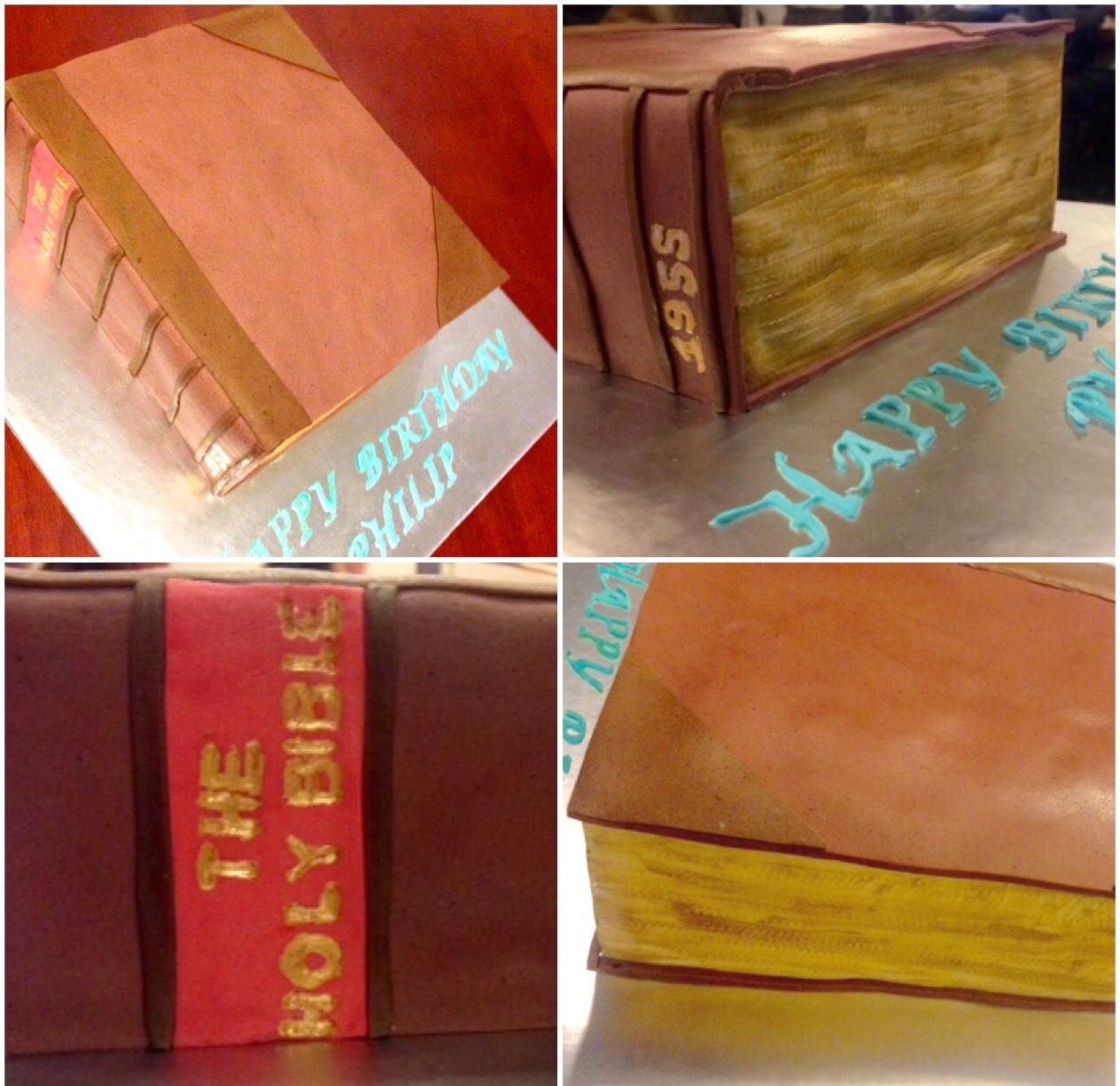 Last year one of our men at church also celebrated his 60th birthday and I made him a vintage 'Bible Cake' made of chocolate cake and covered with sugar paste.
In November of 2013 another church mate celebrated a milestone and I made a cake that reflects his cultural background. He's from a town called Adaoay Kabayan where the famous Mount Pulag, the 3rd highest mountain in the Philippines, is located. I tried to create a fondant figure of a man wearing a tribal costume of the Ibaloy-Igorot (one of the indigenous tribes in northern Philippines) by looking at Jordan's picture wearing one of his native costumes but it didn't look like him at all. 😉 It wasn't that easy making a fondant figure of any kind.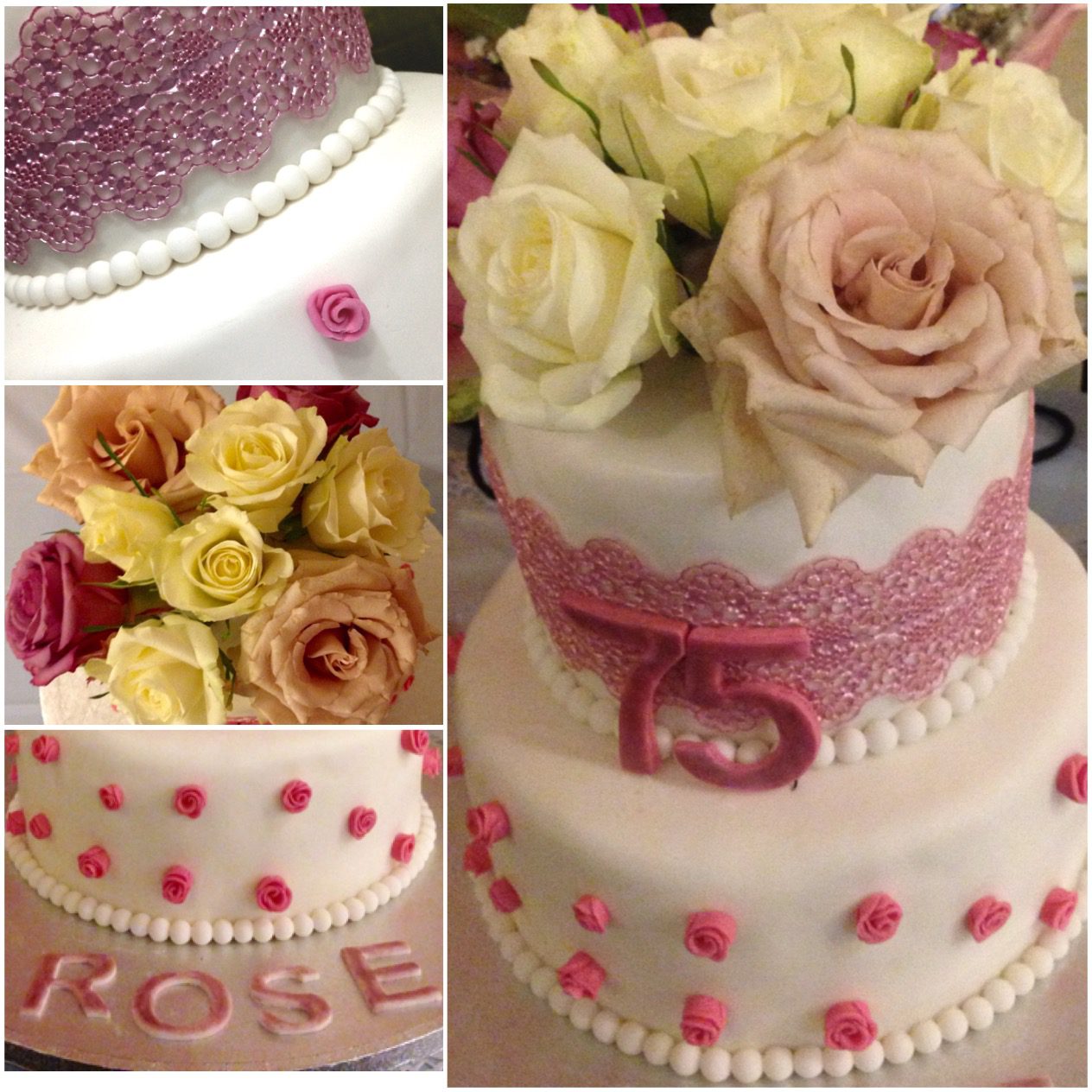 A couple of months ago one of the elderly ladies at our church celebrated her 75th birthday and she asked me to make her a vintage cake and cupcakes.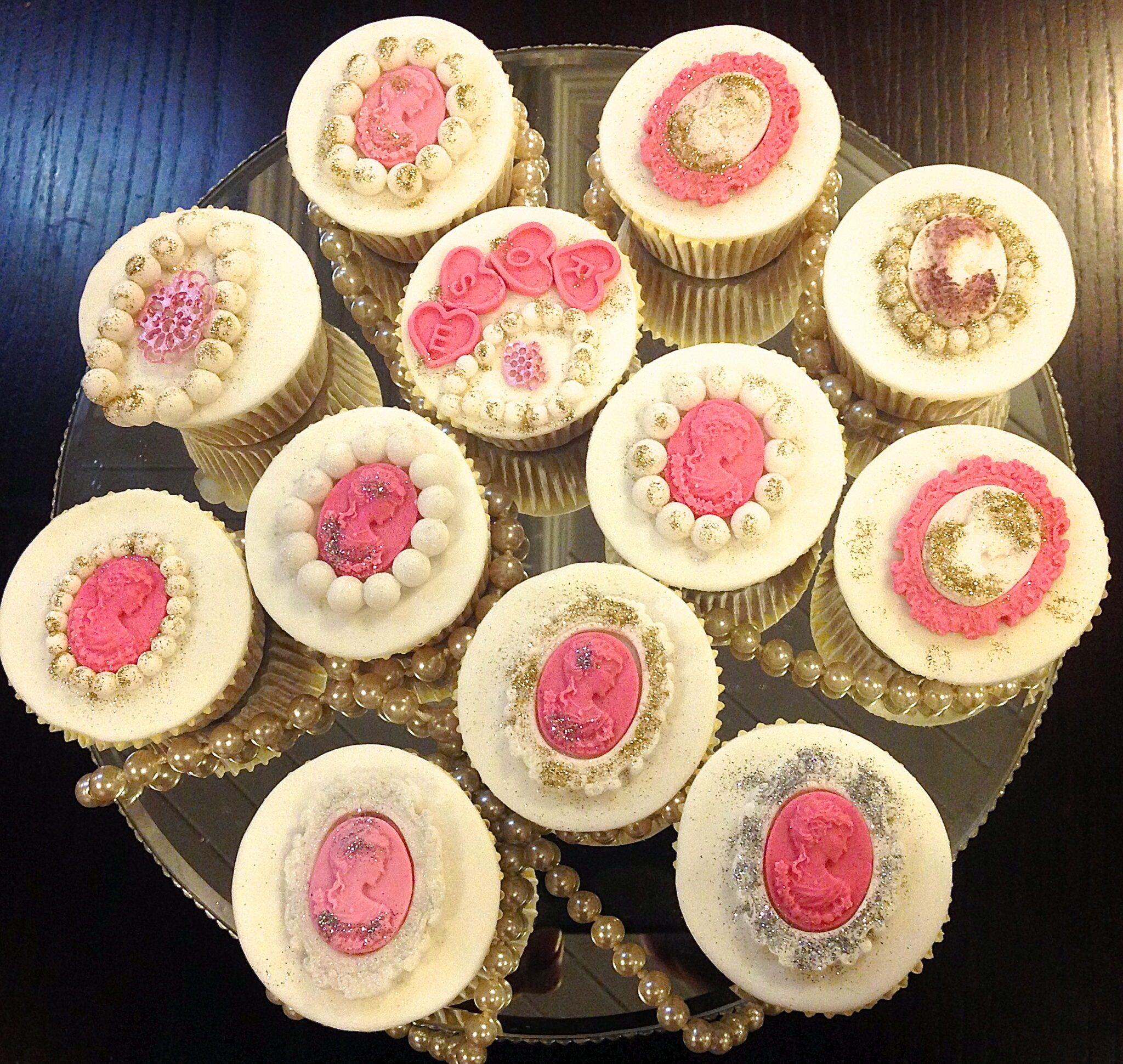 To celebrate our 15th wedding anniversary I surprised Jared with this cake made of pound cake with Italian buttercream icing. 😉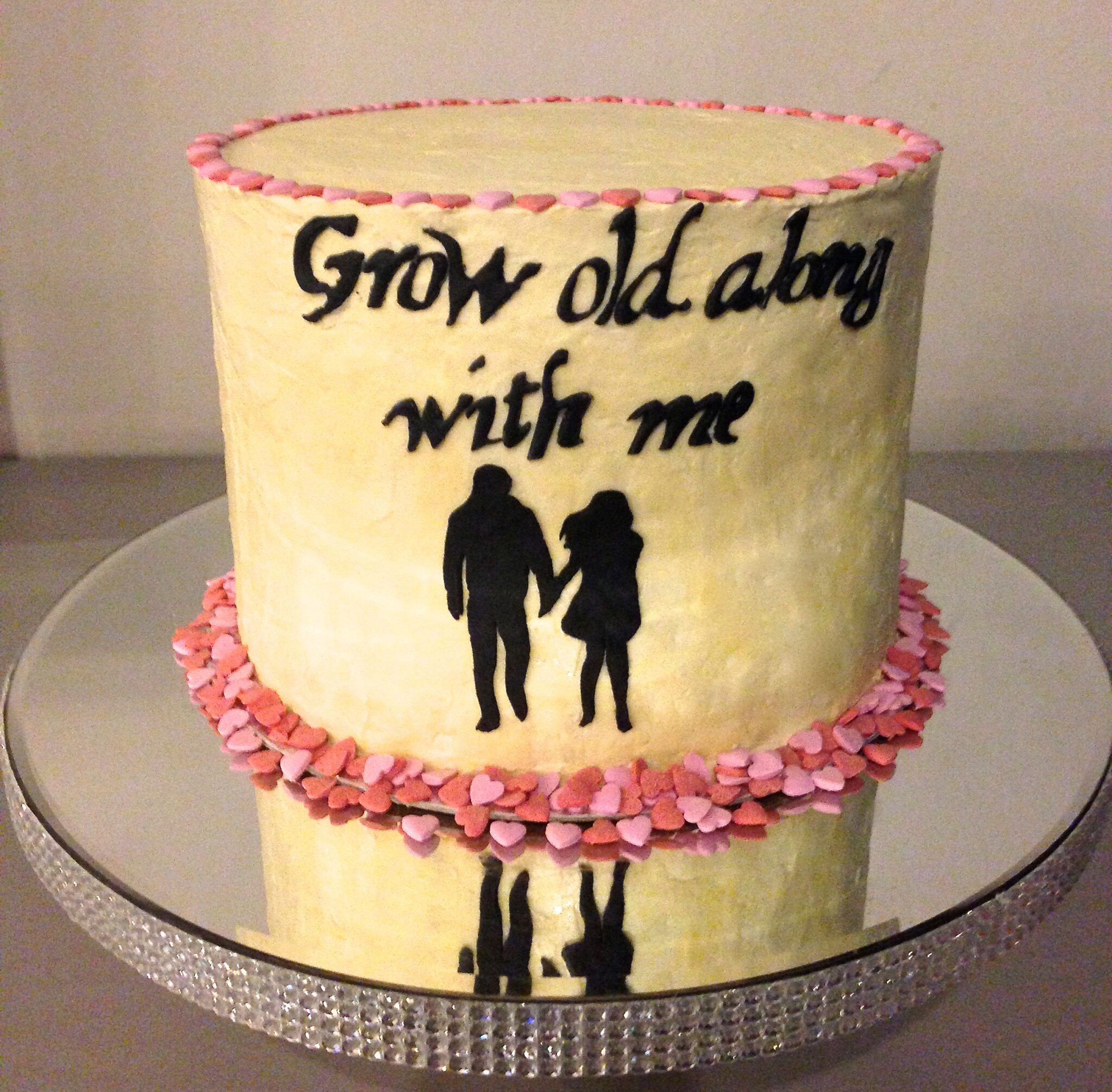 Another church mate, Adiben, celebrated her 50th birthday in August of last year and I organised a surprise Afternoon Tea party for her. Kathleen made a very special cake for her and it's worth sharing it here.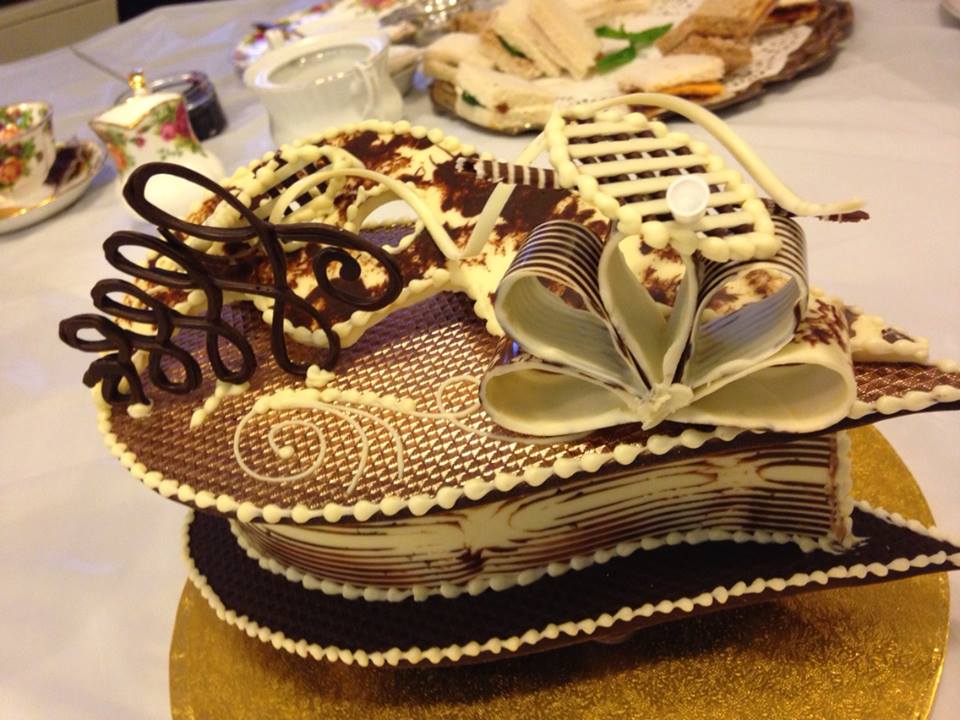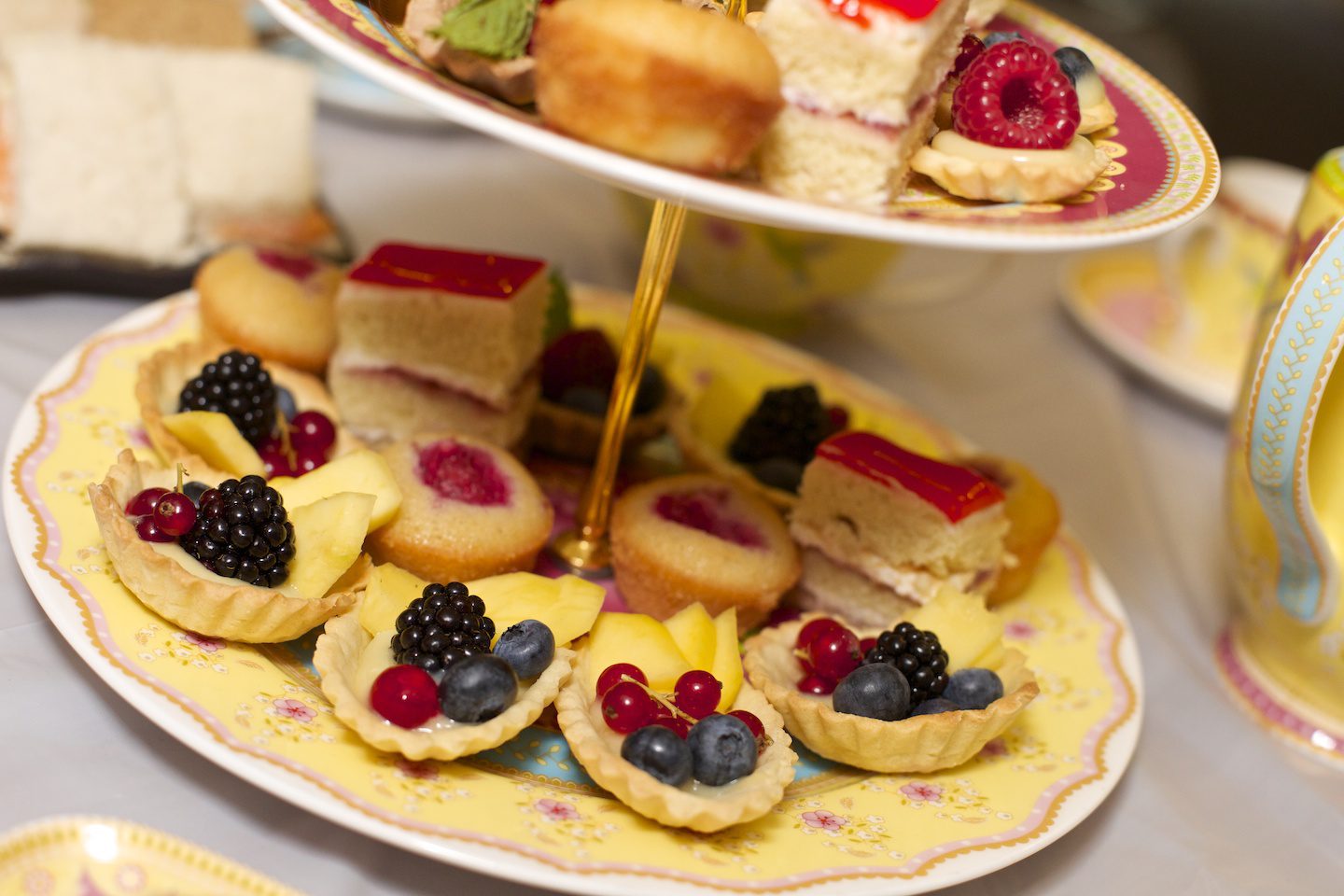 I don't sell my cakes nor charge people when they ask me to bake a cake for any occasion. It is part of my ministry at the church and I just enjoy doing it for family and friends. 🙂