My friend Adiben told me the other week that she wanted to take me to lunch for my birthday at any restaurant of my choice. She and I have done far too many afternoon tea together, and she made it clear that she's a little bit tired of this quintessential British pastime.  "I'm a bit tired of eating dainty sandwiches and sweets. I'd rather have late lunch than tea, Sister Elna, just pick the restaurant and we'll do it." she told me. She has been my constant 'tea partner' since we first did it together at The Ritz back in 2010; and because I've been doing this English ritual longer than she did, I can totally understand why she wanted to take a little break from it. On the morning of my birthday, Adiben sent me a message to confirm our meet-up the following day, and I told her I still haven't decided where I wanna go for lunch. Later on that day, a French friend of mine who I haven't seen for ages, phoned to say that she's back in town and wanted to get-together with me while she's here. That phone call from V prompted me to consider The Landmark as the possible venue for lunch with Adiben. V lived at The Landmark for several months about six-seven years ago, and she often invited me to come over and hang out with her at the courtyard, but that's a ten tale for another day.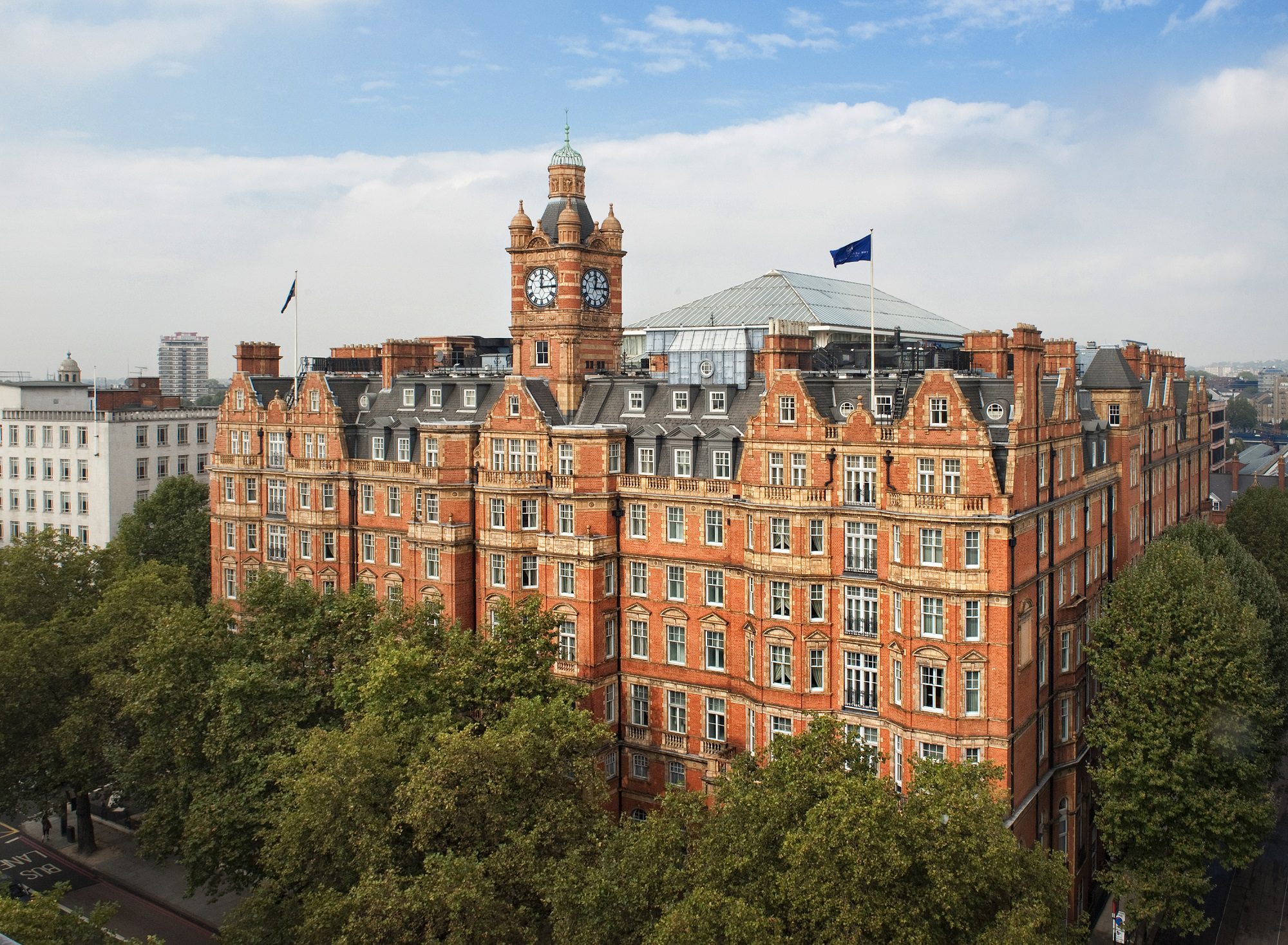 Adiben and I met up in Notting Hill on a Wednesday afternoon, a day after I pigged out here, and when I asked if she'd be happy to go to The Landmark, she agreed, and said that she hasn't been to this place.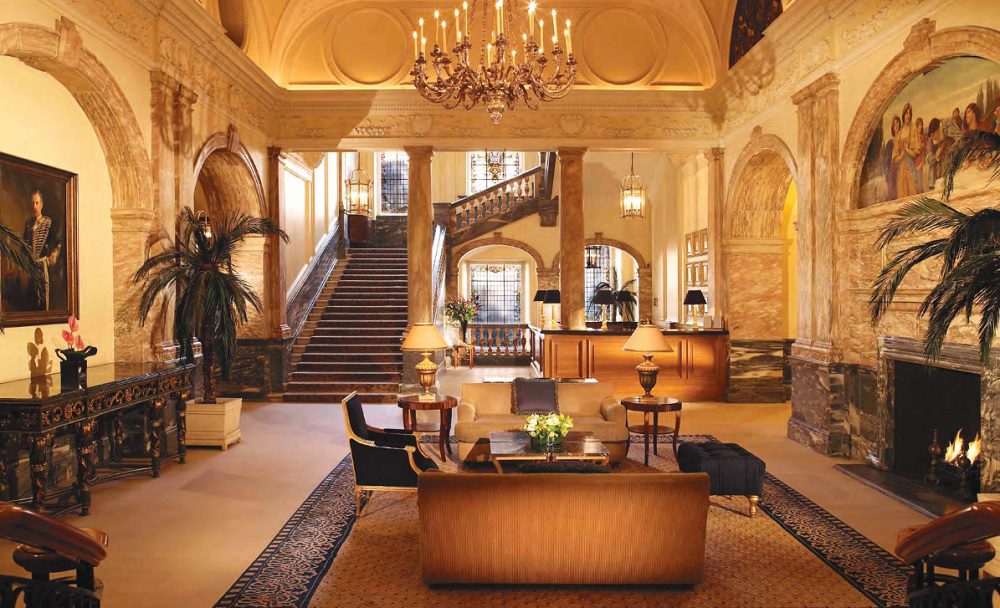 We got into the rear entrance of the hotel because the cab driver dropped us off there to avoid traffic on the main entrance facing the foyer. The walkway from the Marylebone Station to the hotel under an iron and glass canopy used to be the main entrance during the Victorian era. When we arrived, it wasn't a pretty sight with all of the chaos going on in preparation for a seemingly big event. We missed walking through the old receiving area (above picture), but went to other side straight to the Winter Gardens, the main restaurant in the central courtyard of the hotel, where we planned on having lunch. Regrettably, we arrived shortly after 2pm when they already started serving afternoon tea; we were told to either get a table at the Winter Gardens if we want to do tea, or to go to The Gazebo if we wanted lunch.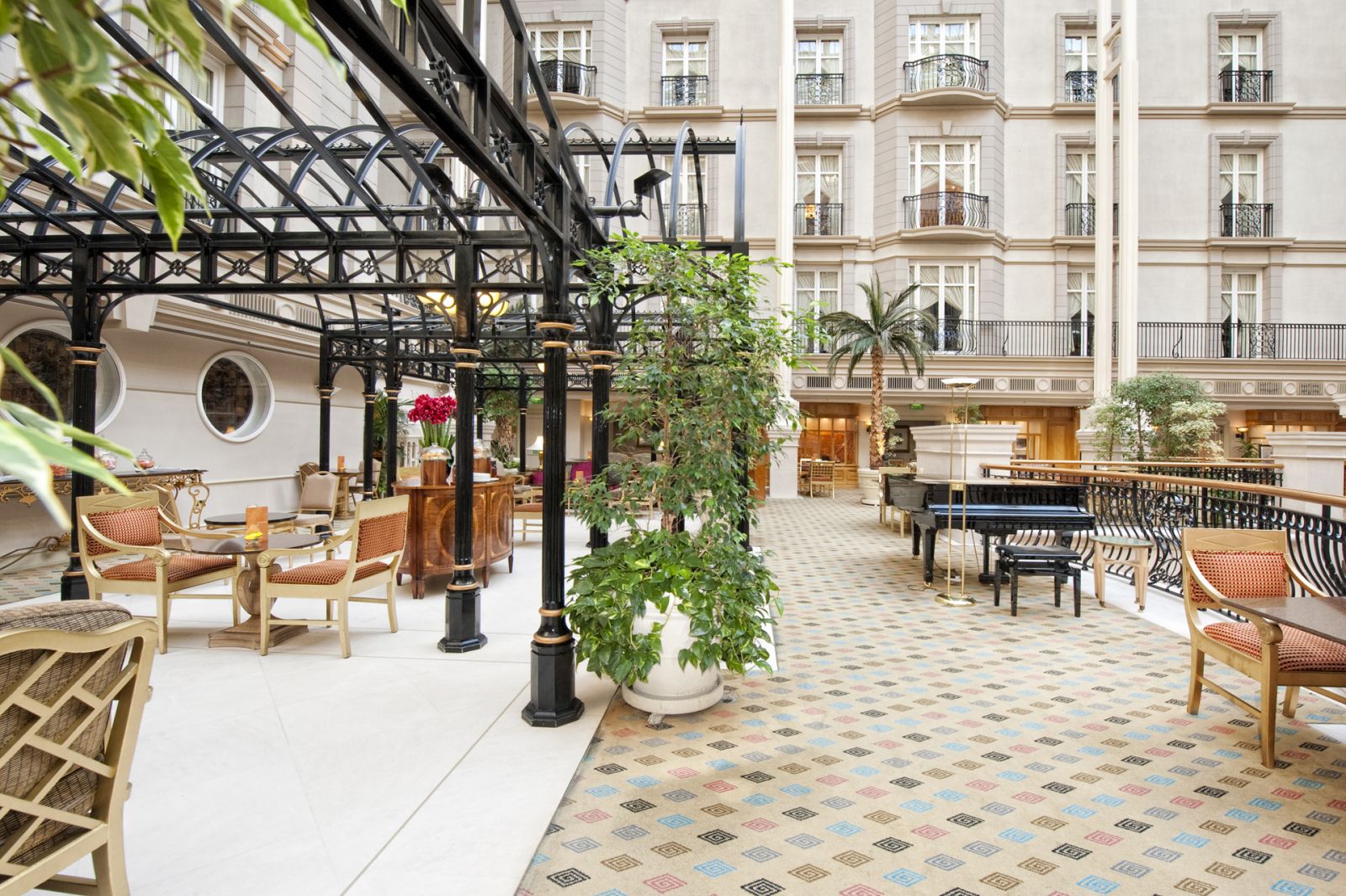 We didn't wanna do afternoon tea, and decided to do lunch at the Gazebo. We were seated promptly despite having no reservations. It wasn't too crowded, and as I glanced downstairs at the Winter Gardens, people were starting to get seated for tea, and I realised we were on the perfect spot to do 'people-watching' while eating and chatting.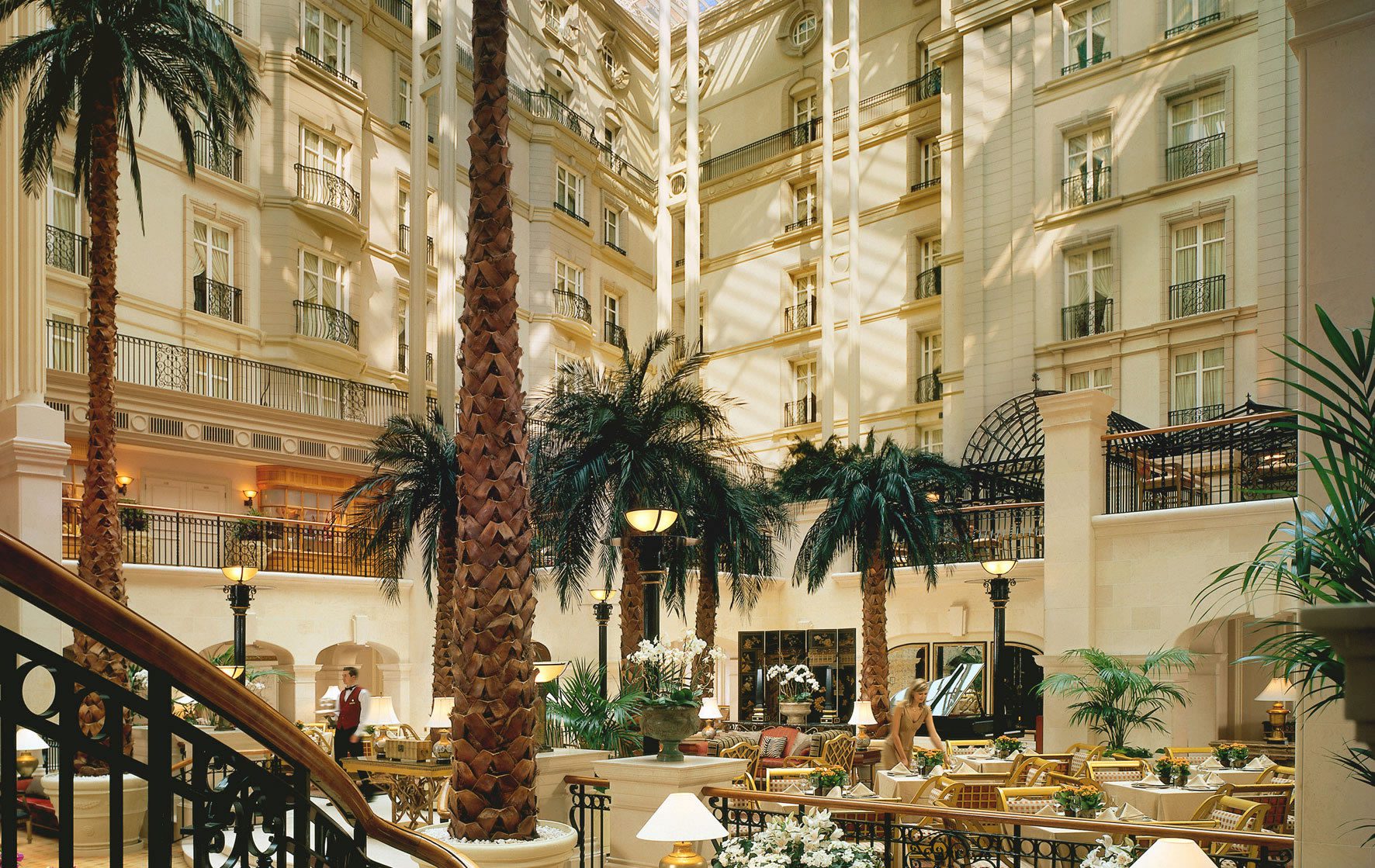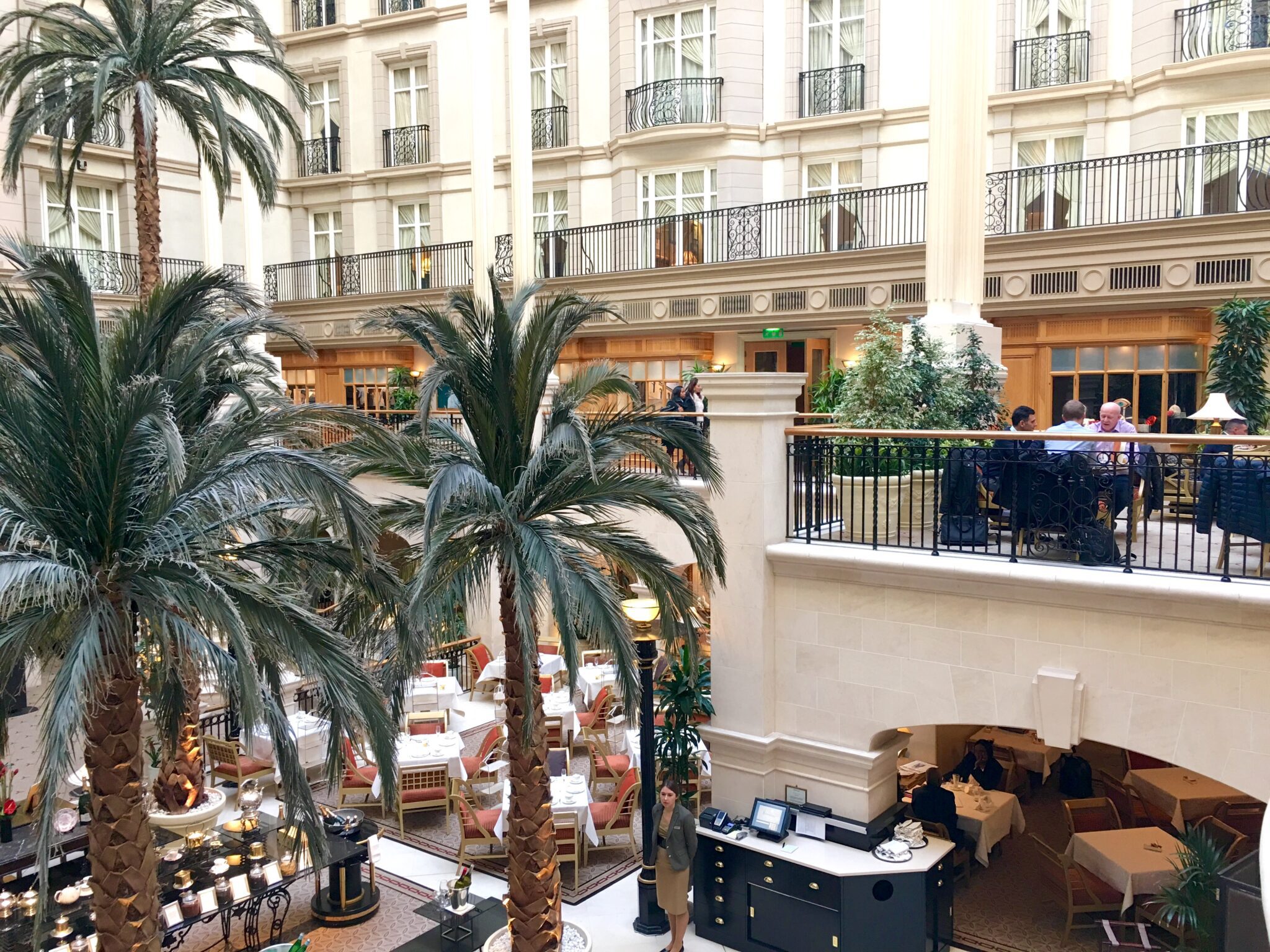 I've been to The Landmark on several occasions  — brunch, lunch, tea, baby baptism, wedding reception, etc., so am quite familiar with the hotel. The massive atrium with towering palm trees evokes a feeling of being in a luxurious greenhouse, and the first time I visited the hotel I was reminded of the tropical greenhouse at Kew Gardens. The eight floor height glass-roofed courtyard with the sun gleaming brightly above us, despite the freezing cold minus one degree temperatures outside, does set an almost tropical mood that pervades throughout the hotel.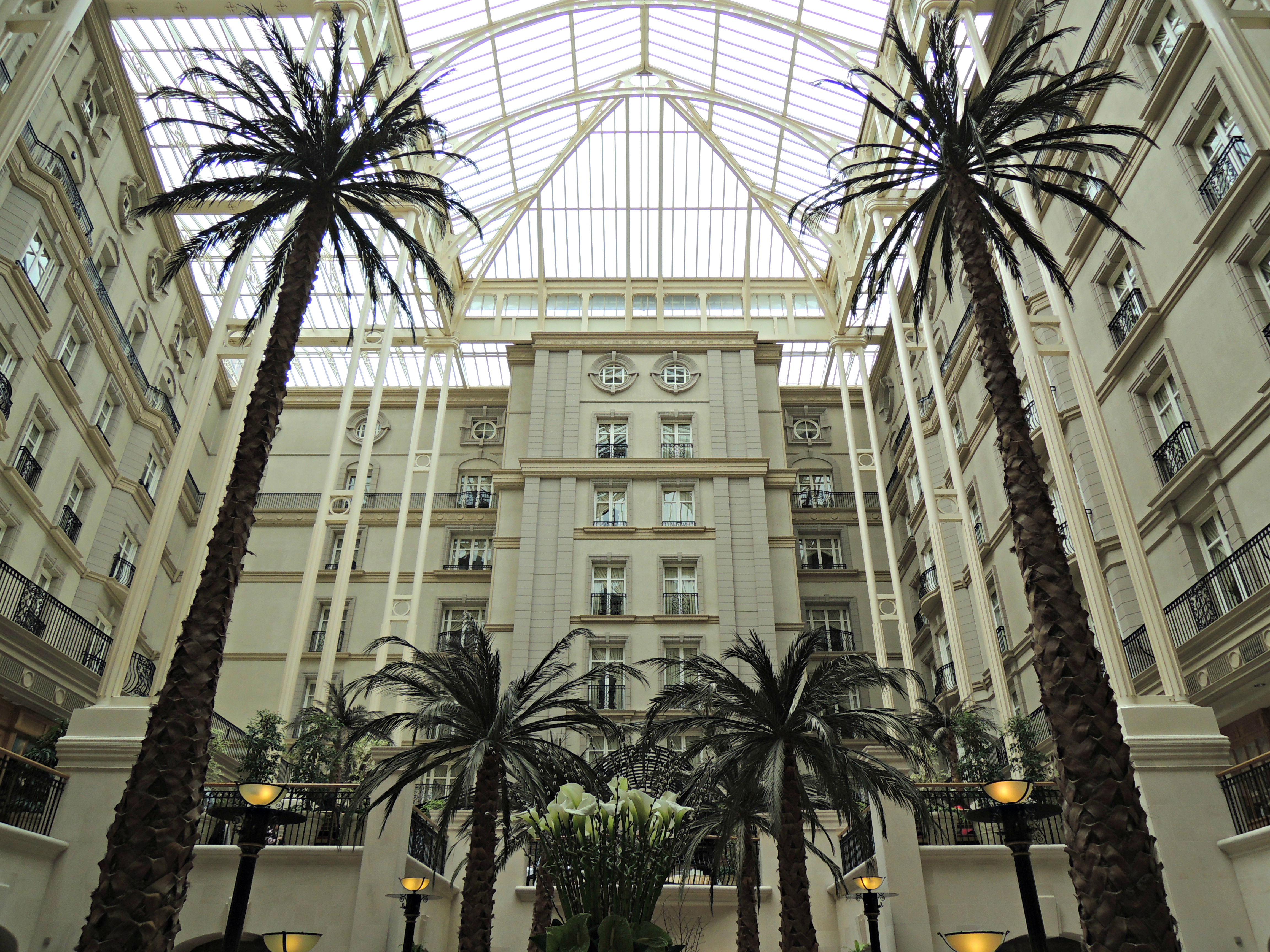 Our server happened to be a Filipino (a cute young lady named Ashley), and we had a quick chat with her — given her our names, mobile, and invited her to our church. Then Adiben and I both ordered mushroom soup for starter.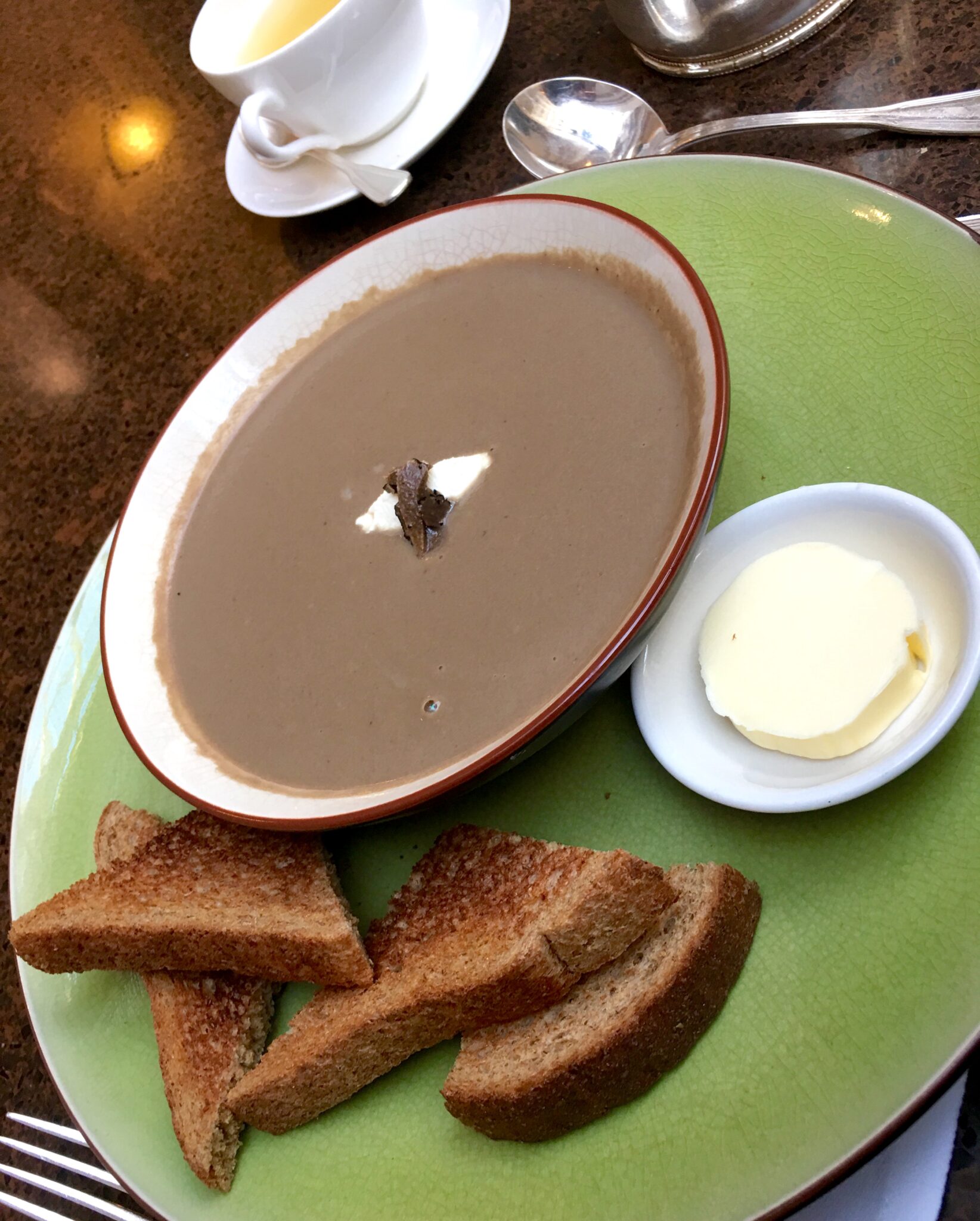 We devoured the soup in less than ten minutes — it was the tastiest mushroom soup I've ever had. Adiben and I both liked it a lot, and we tried to figure out the secret ingredient.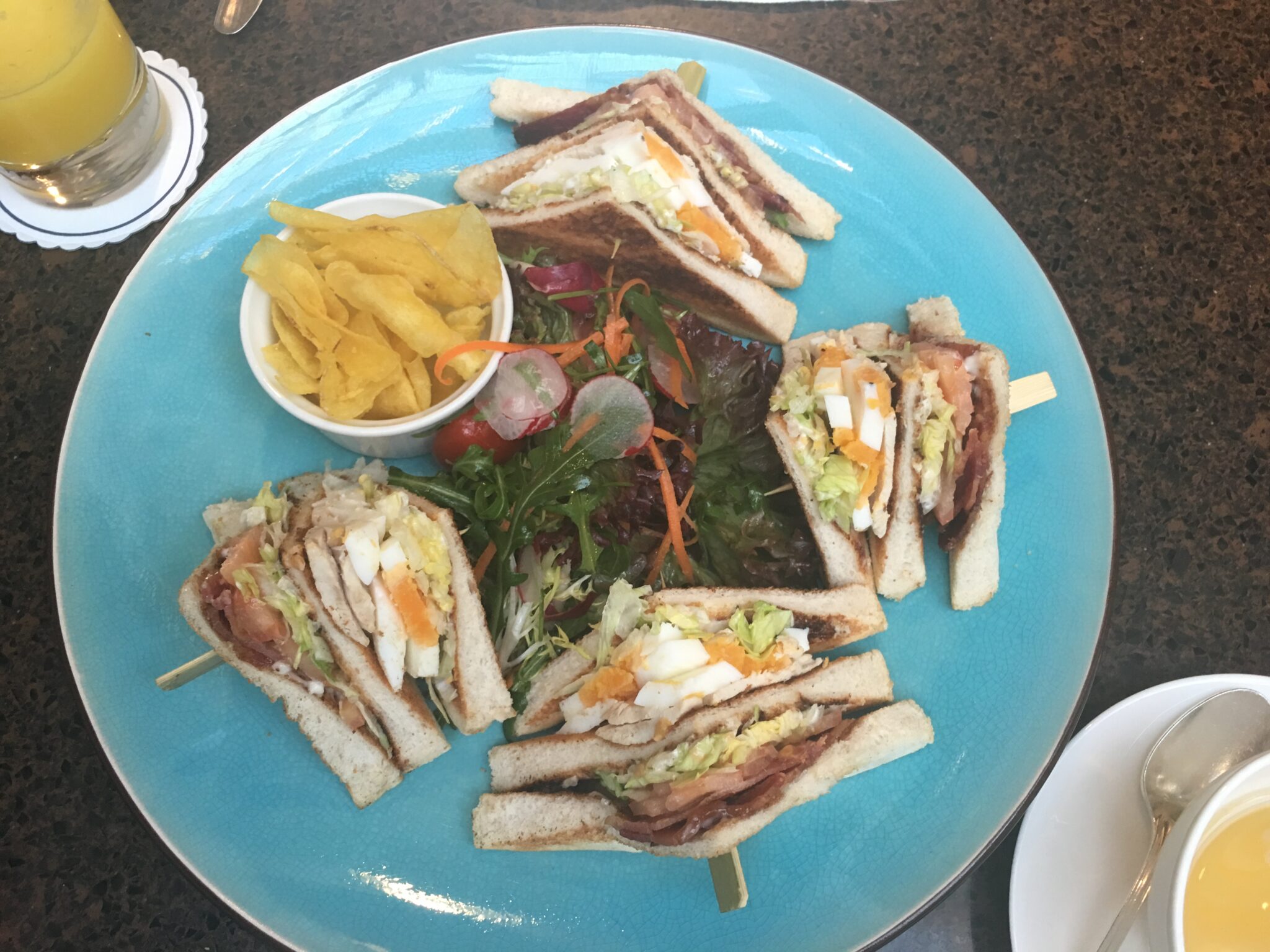 We both wanted a light lunch, and had chosen a chicken sandwich, which we shared. It's huge, not your ordinary chicken sandwich, filled with strips of grilled chicken breast, crunchy fried bacon, slices of boiled eggs, tomatoes and lettuce, served with potato chips and salad. It was a lot, and a bit pricey, but very good nonetheless.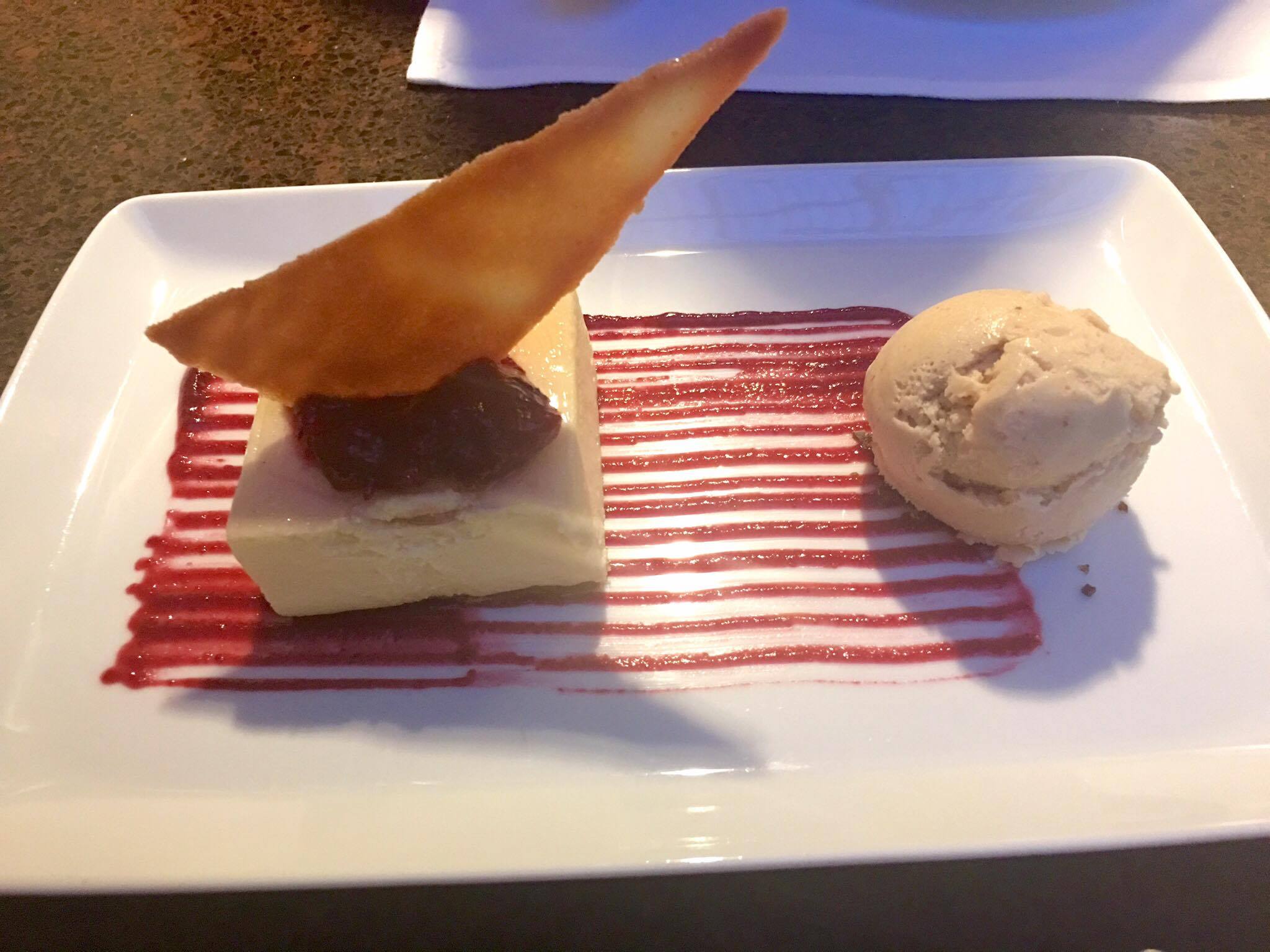 Adiben and I both have a sweet tooth and couldn't resist ordering a dessert; there's a few selections, but we settled on New York style cheesecake. Served with vanilla ice cream on the side, and beautifully presented, it was very good. I am not fond of cheesecakes but I did like The Landmark's version — light and not too sweet.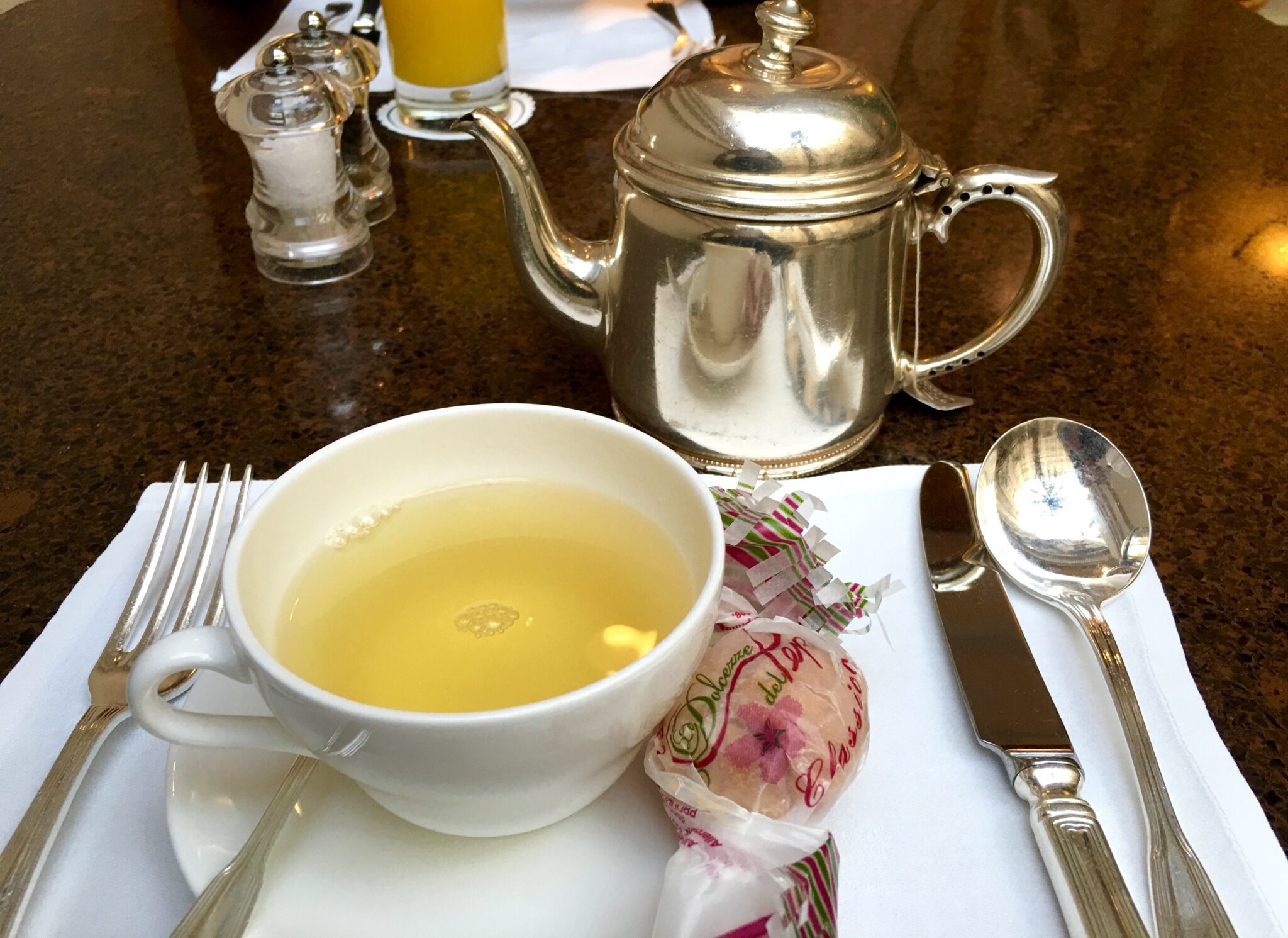 Of course, can't eat dessert without a cuppa — green tea for me, as always. 🙂 We chatted while eating and before we knew it, it was already dark and the atrium was already lit up and looks magical. We only had a couple of hours of daylight when we arrived that's why we didn't notice the slow transition from the natural light to the dusky light emitted by the lamp post around the dining area.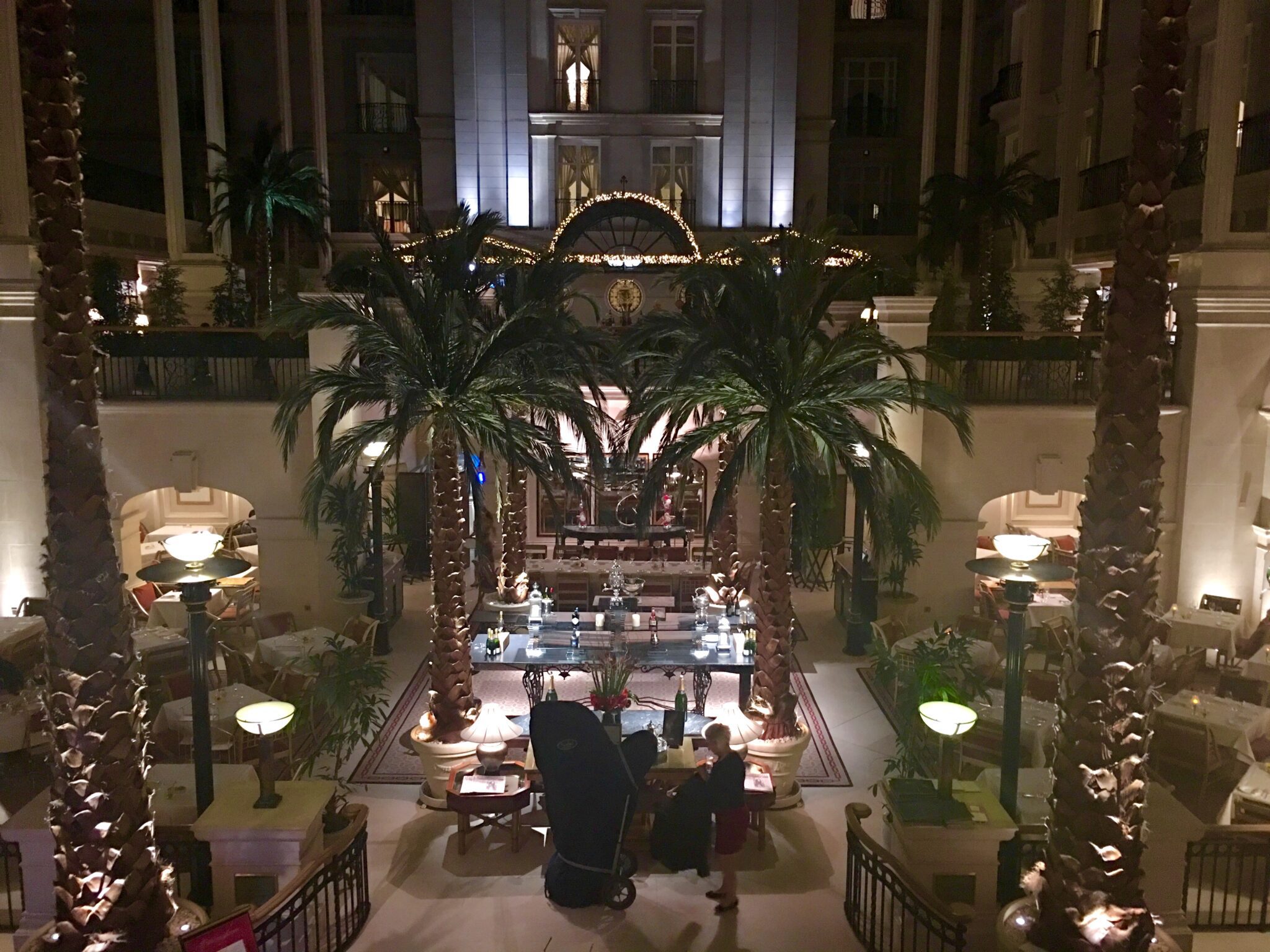 The atrium is brilliantly illuminated by natural light on daytime, and is magical at night with the dim light coming from the huge Victorian-style lamps.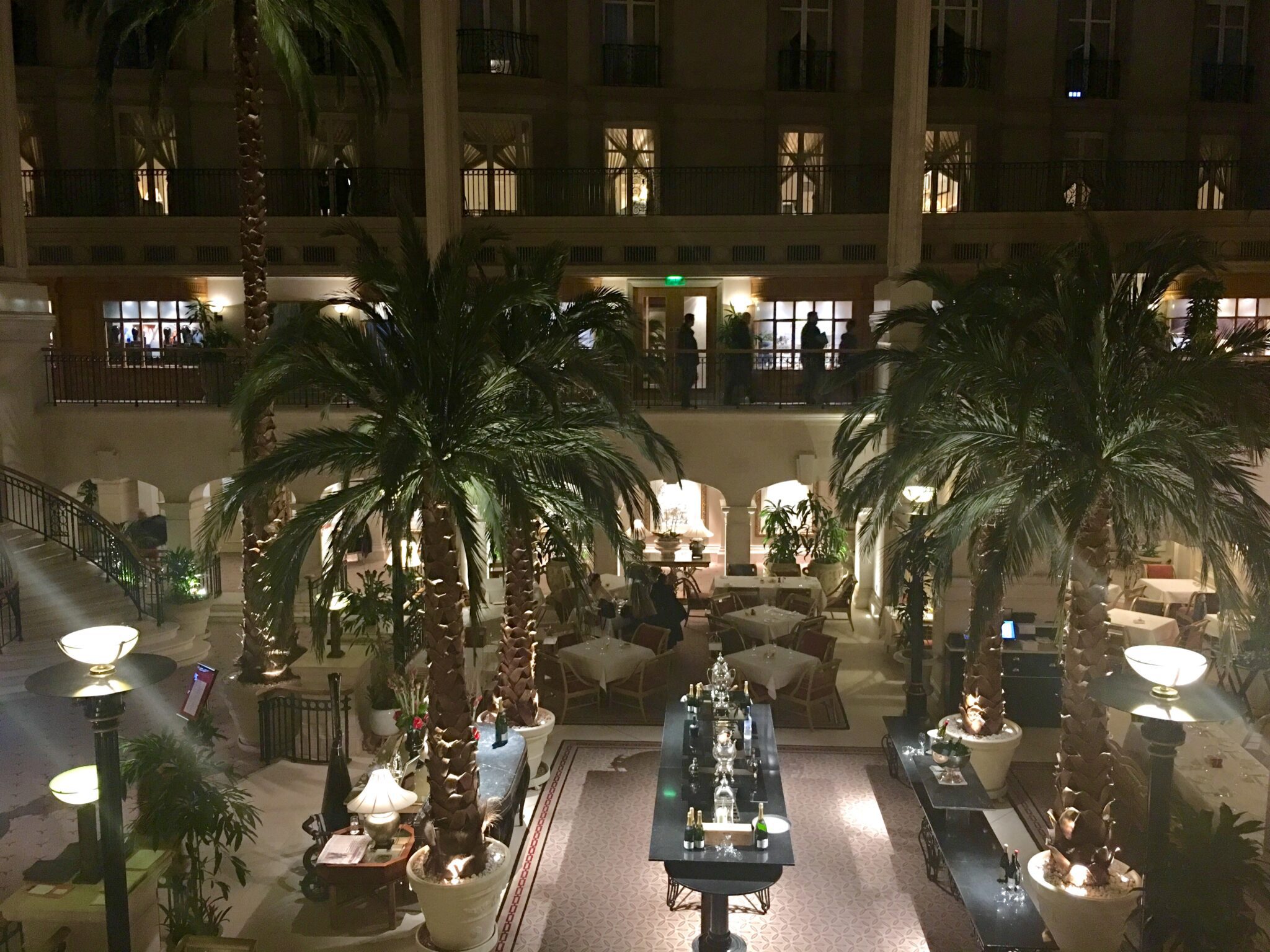 With a bible study to catch up, we made our way to the ground floor, took pictures, and walked around a bit before we finally head out through the main foyer of the hotel.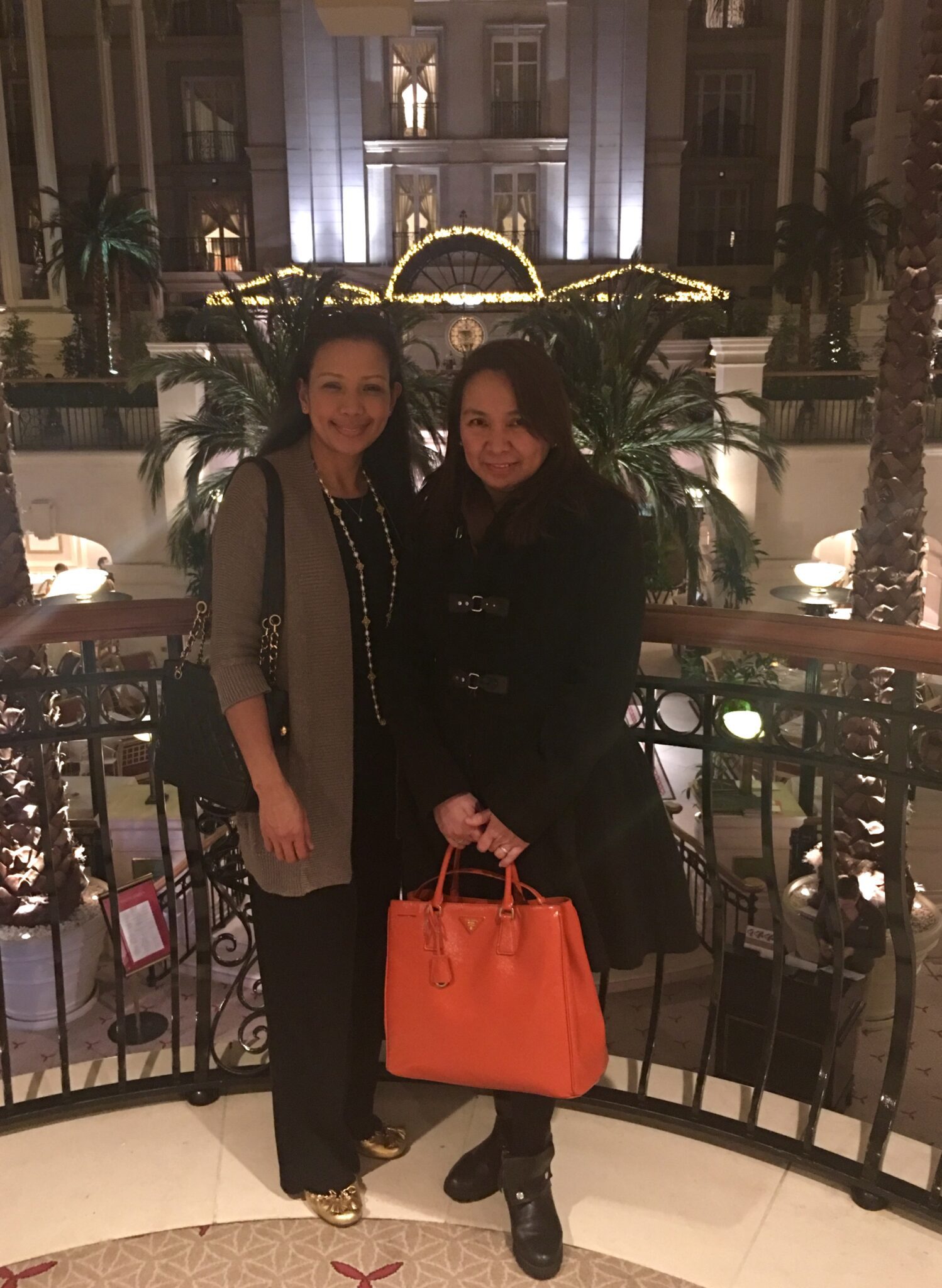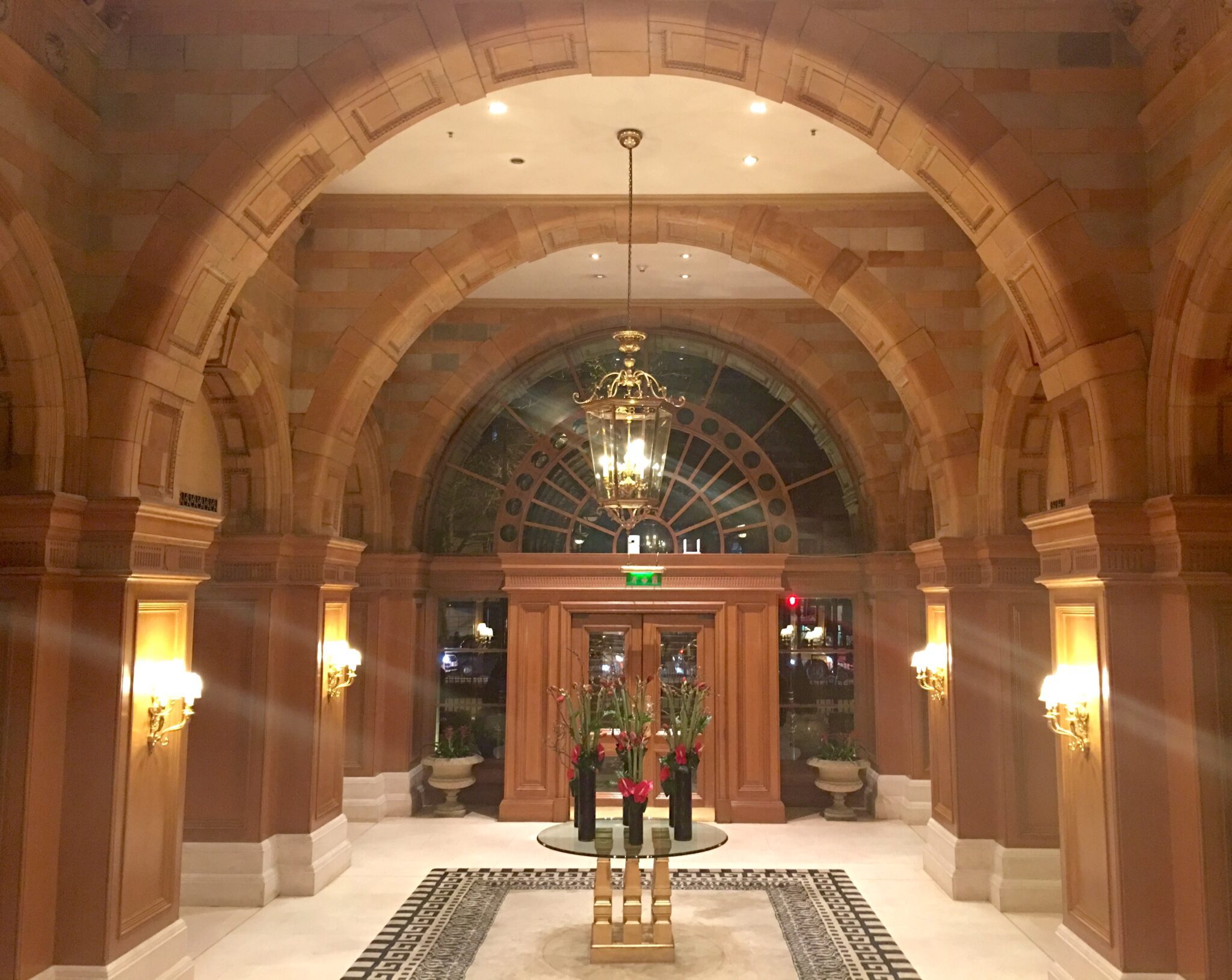 This is the main entrance facing Great Western Eye Hospital.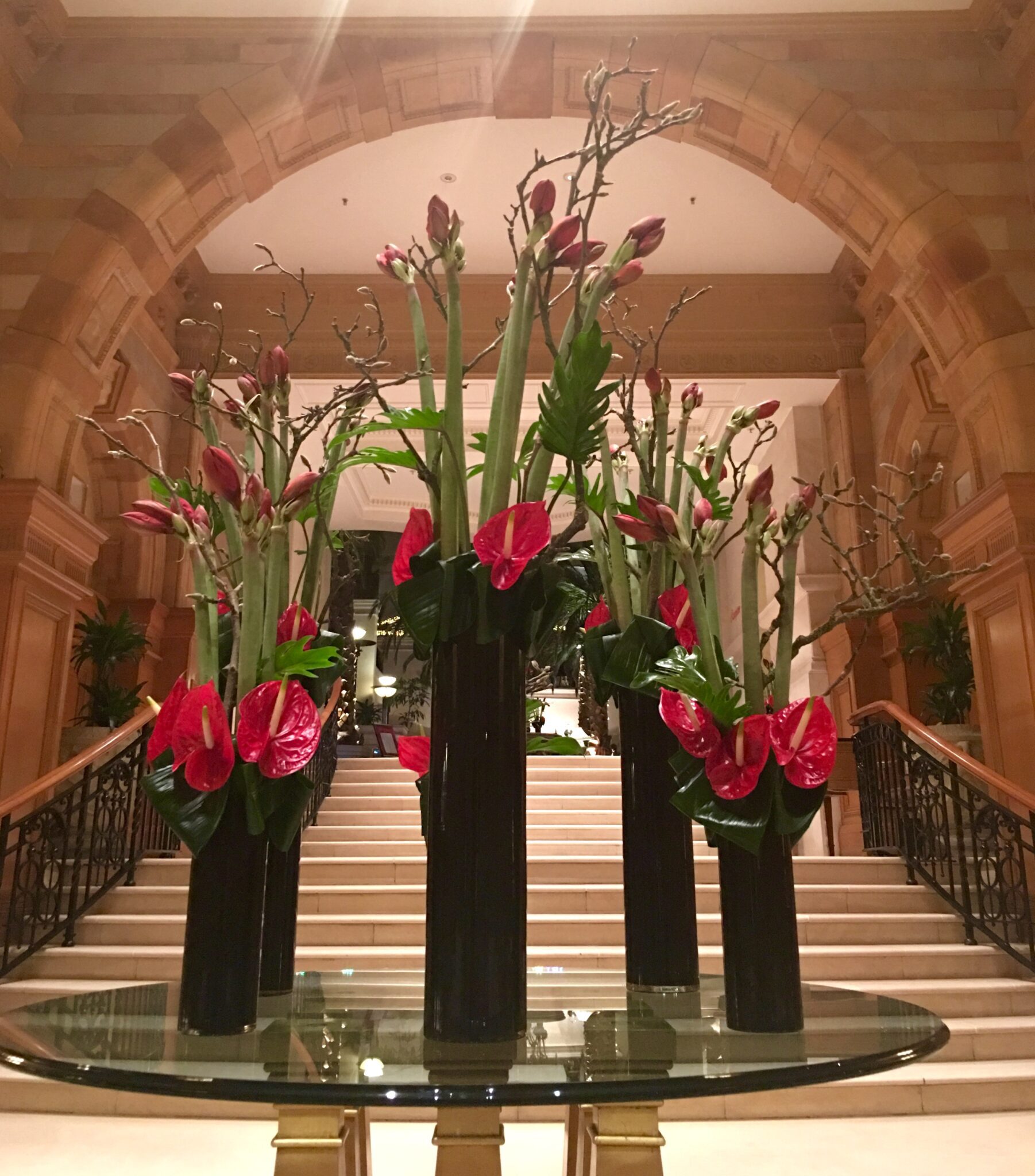 The Landmark, formerly The Great Central Hotel when it first opened in 1899, is one of the grandest of all the great Victorian railway hotels, and certainly one of my favourite places in London. It was wonderful to have had another opportunity to spend an afternoon lounging at the courtyard while noshing and chatting with a friend.
"What's the big deal about lounging at the lobby of a hotel?" you may ask. Well, you may want to read this if you're interested. Indeed, just walking into the lobby of a grand hotel does transport me back to my old stomping ground.
Featured Image: The Gazebo, The Landmark Hotel