Our visit to Bath in February was a welcome antidote to the creeping suspicion that we are getting a little too tired of London.  Although Jared and I endeavour to do something outdoorsy, and we go out of town on a regular basis to break the monotony, but we just wanted a real change of scenery, and the sense of being far, yet not too far away from London. We've chosen Bath in Somerset, England — simply because the place ticks off almost all the boxes for a brief respite from all the hustle and bustle of city life. We've been to Bath many years ago, but Jared suggested that we should go back for another visit. He found this hotel and thought it is fitting for us to stay here for this reason. (yes, I'm married to a very sentimental guy. 😉)
Bath is a historic Roman city and a UNESCO World Heritage Site. The whole city is dotted with its signature honey-coloured stone terraced row houses and most of these structures were built in the Georgian era. It has many tiny alleyways, cobbled-stone streets, panoramic crescents, and other features that's unique to Bath.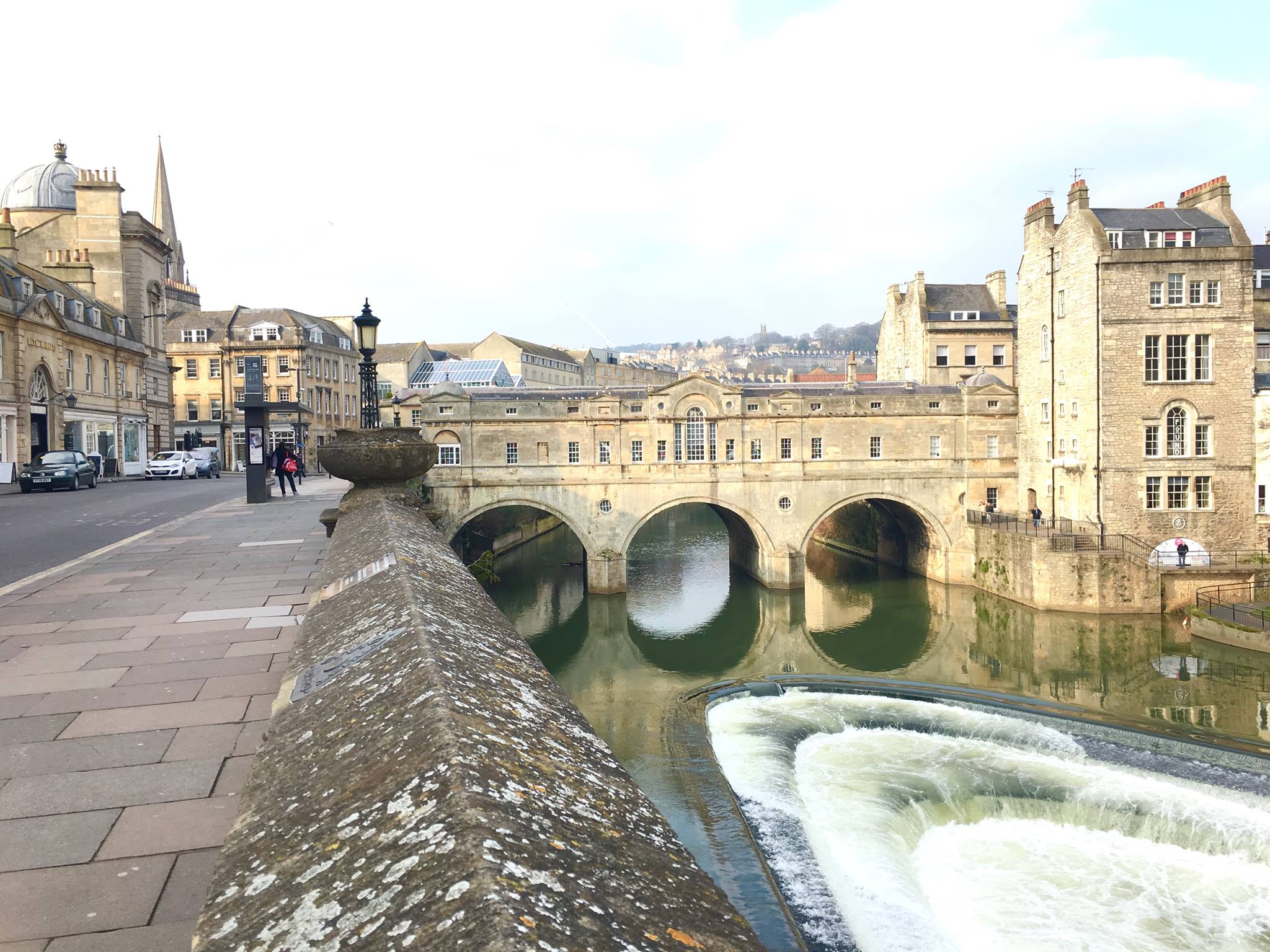 We strolled around the old city and I thought Jared was in his element in Bath — it was windy and cold (just like what his body longs for) but later on complained that he felt like his fingers were falling off, and that he didn't mind freezing cold temperature as long as there's snow.😂 It really was biting cold but I looked at the people especially the Chinese tourists with their fashionable outfits and some women were in mini-skirts and ballerina shoes. I noticed that no one seemed particularly bothered by the cold. "While I am bundled up from head to toe, look at those Chinese tourists in spring/summer outfits!" I said to Jared. "Tourists want to look beautiful in their photos!" Jared admonished me gently.😃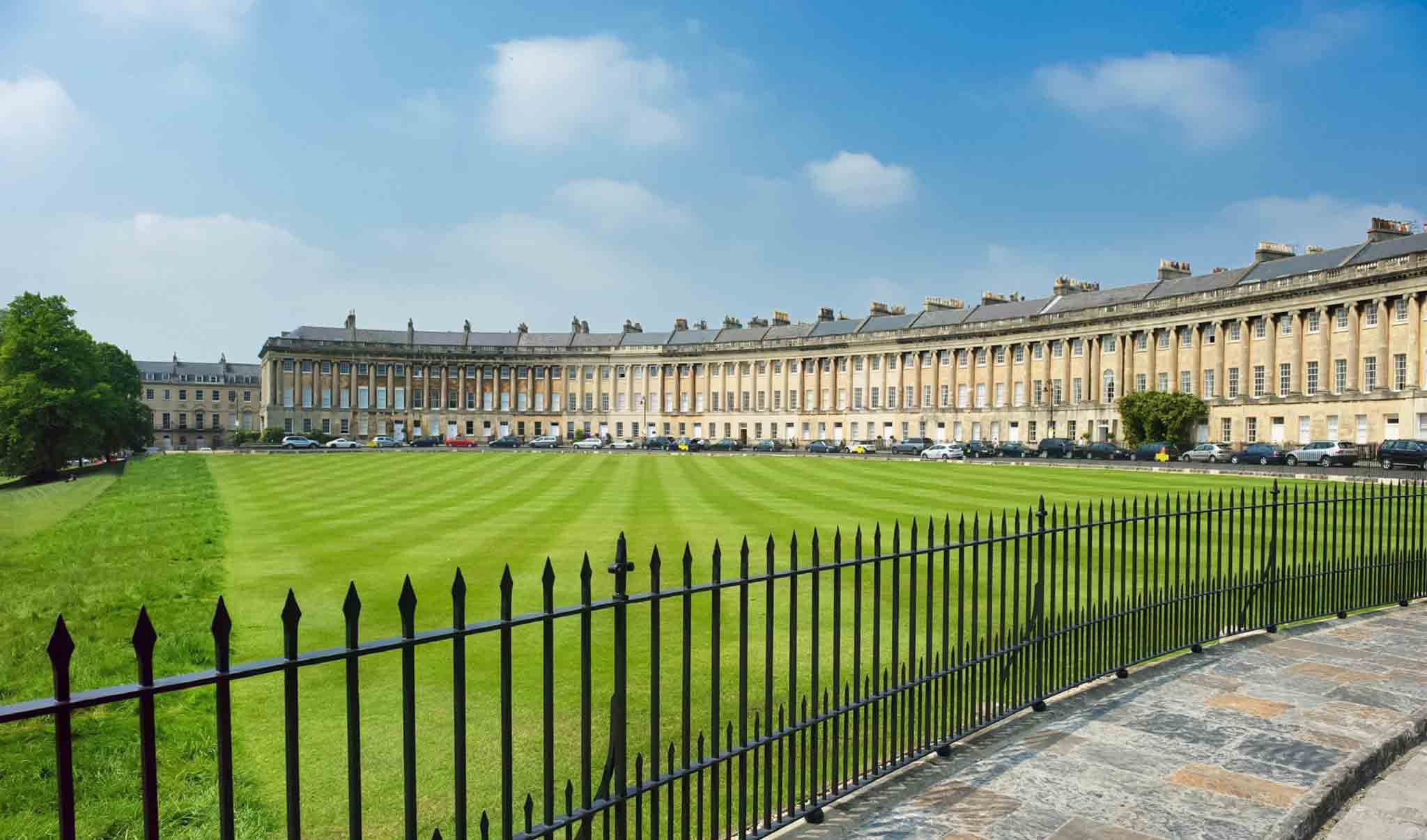 The chill from a long walk to Pulteney/Gay Street and back to the city centre had us wandering into a tiny, rustic tea room called Sally Lunn's, one of the oldest houses in Bath — the building dates back to 1482. It's a great place for an Afternoon Tea; they serve massive cream teas amongst other dainty sweets and sandwiches on the 'Sweet' and Savoury' menu list. It was recommended by our English friend Rhoda, and we ended up in that location on our first day in Bath. It was not the least bit posh, not at all like the gleaming minimalist tea rooms in Notting Hill, but they serve great food. I especially loved my cup of hot chocolate; it was connoisseur stuff — pure, intense, and a chocolate hit for a serious chocolate lover. It was also amazing to see the kitchen museum in the basement of the building — the actual 17th century kitchen used by Sally Lunn herself to create the first 'bunn'. I'd recommend anyone visiting Bath for the first time to try Sally Lunn's 'bunn' (it's a very light but massive round bread pretty much like a brioche) with cinnamon butter which was delicious.
I must say that we did not encounter a bad meal or even a mediocre 'merienda' while we were there.  It seems to be one of those places where fresh and well-prepared food is simply the standard, even at a small nondescript place that one stops into by chance, for quick lunch or a light snack. At one such place, I request for a lemonade — yes, in the dead of winter, no less —  and was met with a fresh squeezed lemon pressé, garnished with both orange, lemon and lime slices. In another restaurant called Loch Fyne Seafood & Grill, we were surprised by the good soup as well as the delicious fish served with purple sweet potatoes on the side. And our planned meals were excellent as well — Clayton's Kitchen and Miller & Carter Steakhouse. Jared declared the steak to be one of the best he'd ever had. Rhoda recommended a list of restaurants where our  meals certainly did not disappoint. The true stand-out of our visit in Bath, however, was our delightful hotel — The Francis Hotel (Sofitel Group). It is a Georgian building facing the lovely small park called Queen Square. It's located in the city centre, a short stroll from the Roman Baths and Thermae Bath Spa, and the main shopping streets as well as what seems like most of the best restaurants.  All of the restaurants we chose from Rhoda's recommendations turned out to be within walking distance of our hotel. We were blessed enough to get an upgrade at one of the hotel's most charming rooms, not as spacious as any of the Sofitel Hotel in Asia but it's clean and attractive with good service, and friendly nature of the Sofitel Group of Hotels in general.
Bath is a really charming old city, and a truly unique place to visit. I always put it on the list of 'must-see-places' in England when family and friends ask for recommendations. Will do a separate review of  The Roman Bath and Jane Austen tour.
Jared's feeling that he didn't mind biting cold weather as long as there's snow must have been heard by the Lord. As we made our way back to London, temperatures started to drop to about mid-low 30s, and the following week Londoners have had to deal with the arrival of
'The Beast from the East'
. 😃
*Featured Image: from top — Roman Bath & Bath Cathedral; Bottom — Bath Cathedral Main Door & Pulteney Bridge. Next photo: The Royal Crescent and The Circus.