Just a couple of weeks ago, the 2nd of March, it was the coldest spring day on record and we had about 4-5 inches of snow.  It made London look all Dickensian.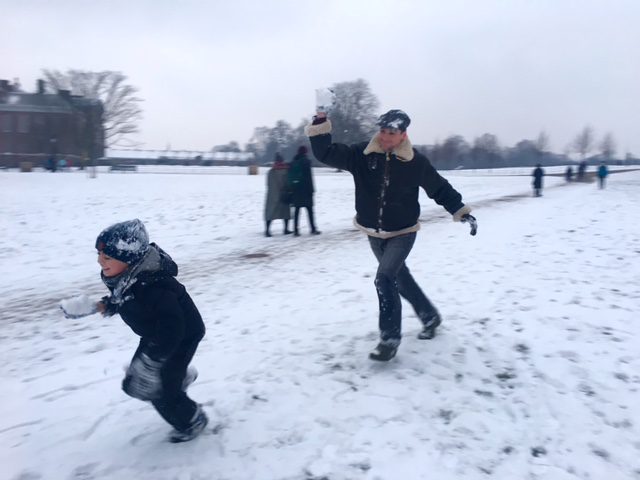 I've never seen the Round Pond at Kensington Gardens covered in snow since I've relocated to London. (photo below)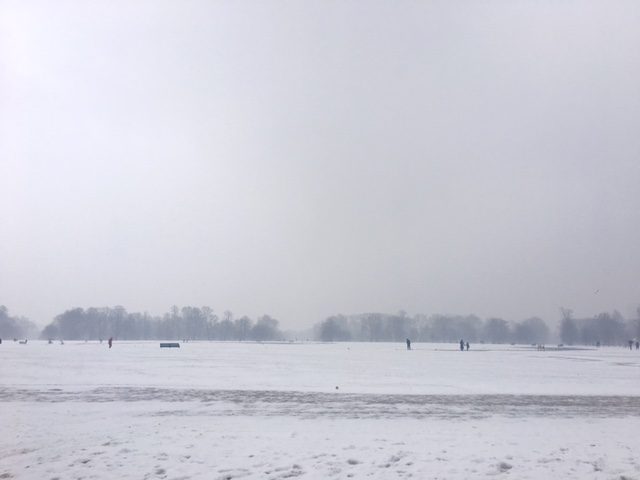 This photo looked as if Queen Victoria remains a resident of Kensington Palace.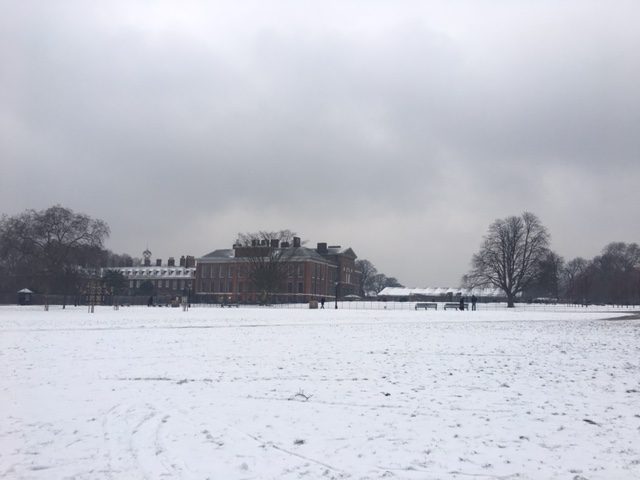 The frosted landscape looked mysterious, beautiful, and almost magical.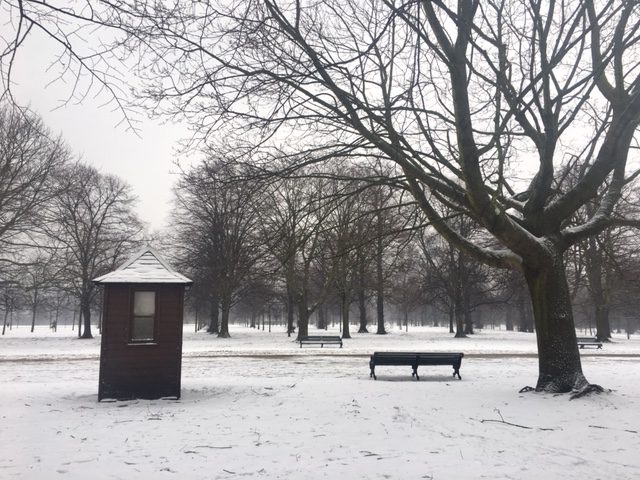 Indeed time travelled back to 19th century and it really did feel as if I was in a Dickens novel . . .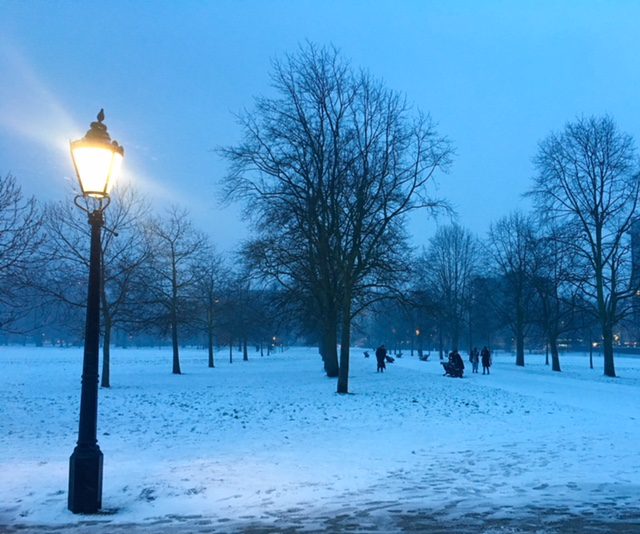 And the creepy thief Fagin will turn up any second now! 🙂
And with the impending snow for the next couple of days and severe weather warnings — a burst of Siberian air apparently as low as -8C overnight, we might have another Dickensian landscape yet again. It's unlikely to be as intense as the last cold spell but having enjoyed a real spring weather in the last few days, I am quite ready to say farewell to Winter.