I have a friend who is so tender-hearted, very gracious and sweet, and she really does go out of her way to allow me to see her adorable children.  And she'd take time off her busy schedule to meet up with me for lunch or tea, or had me over at her house for baking with her daughter.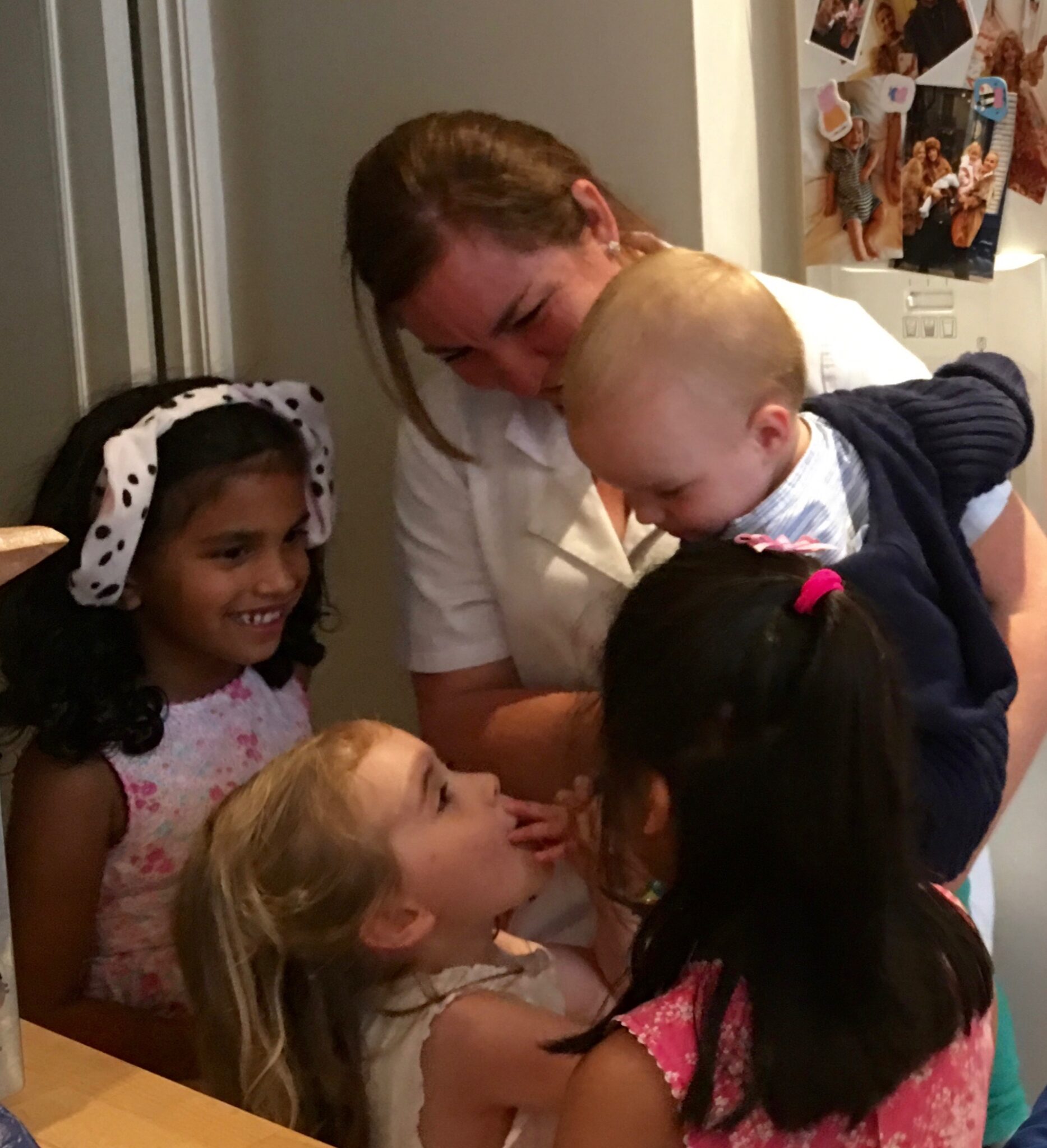 My friend's oldest, four and a half year old girl, has two best friends (both girls are of Indian descent but one of them could be mistaken for a Filipino) at the nursery she goes to.  For some reasons, their teachers call them 'The Three Musketeers'  and it's fun to watch them play around doing dress-up and all of that girly thing.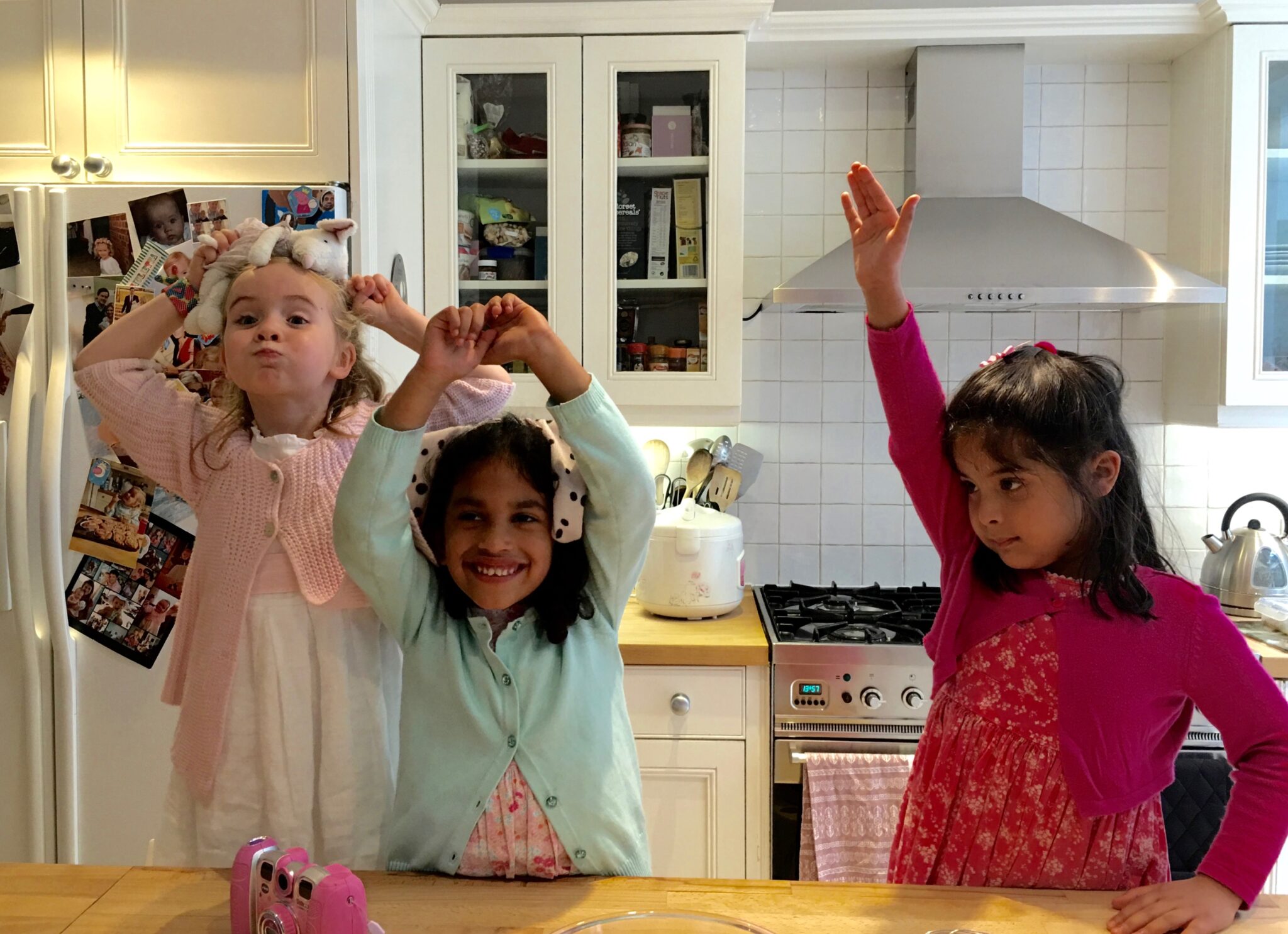 As soon as they see me get the butter, sugar and other ingredients out, the girls know they're in for a treat so they sit around the counter very excited.  All three of them are so cute and sweet!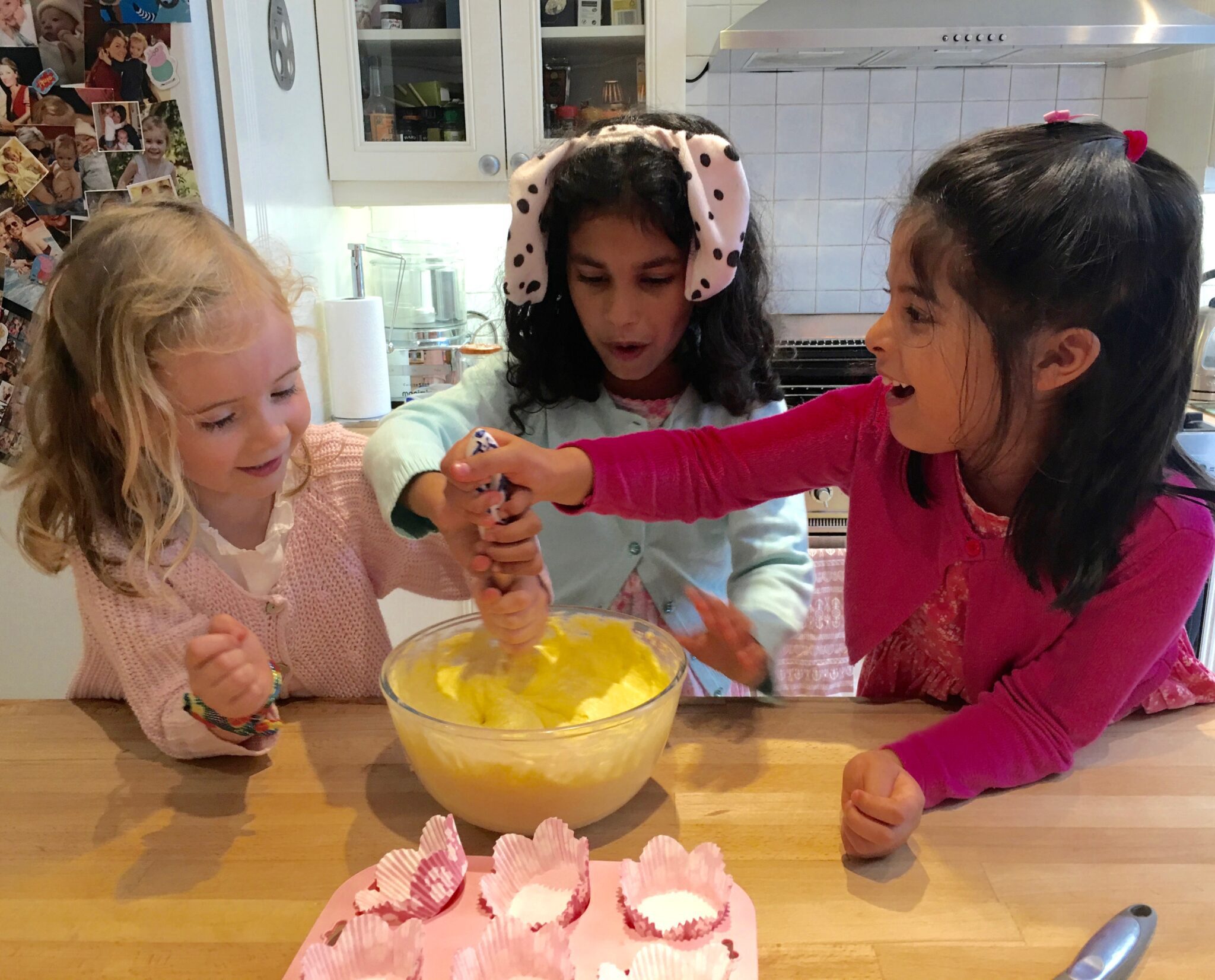 Of course, I enlist their help and they have as much fun mixing ingredients as they do licking the mixer and/or dipping their fingers on the dough to taste the batter. 🙂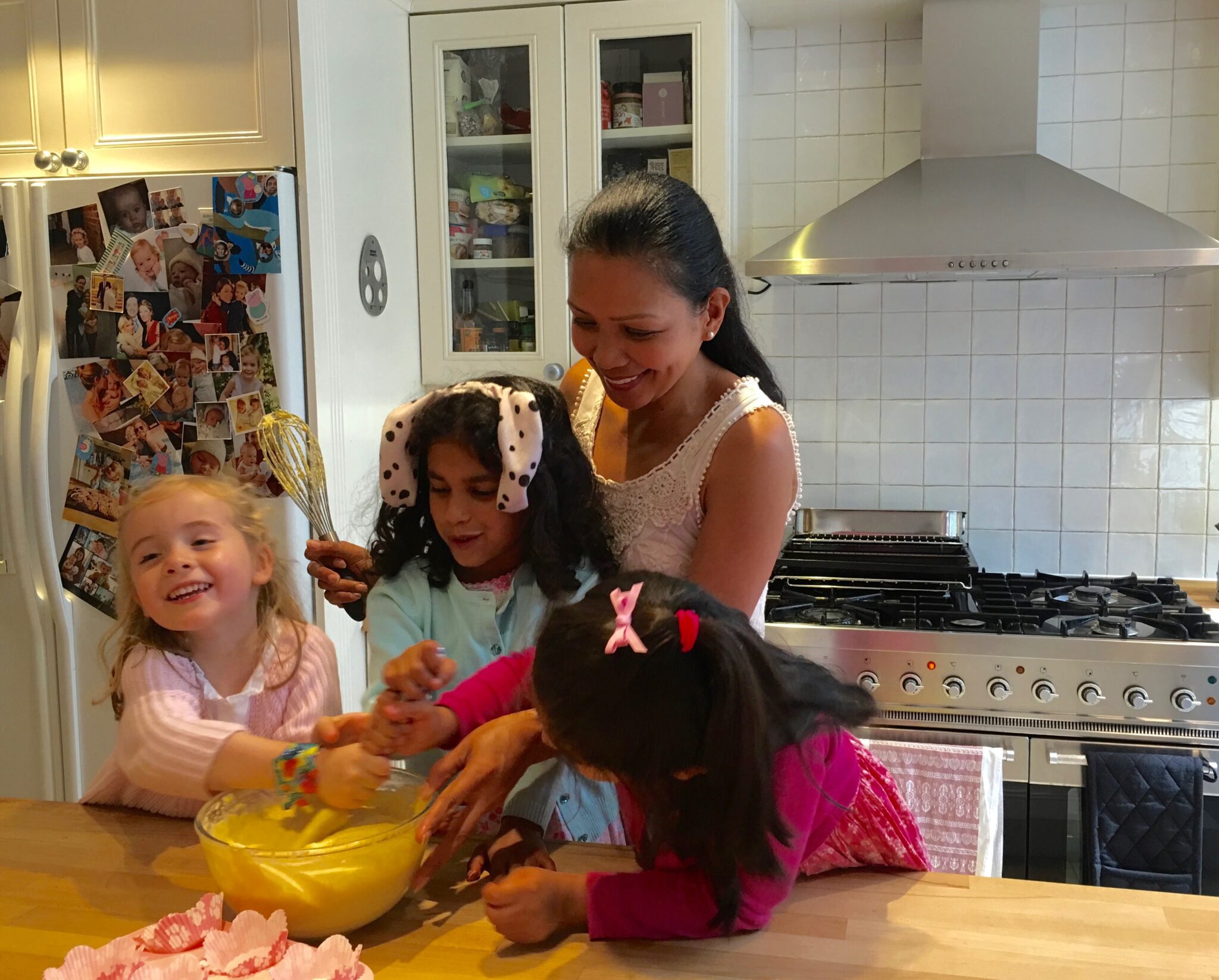 I had to take the bowl off of them or else they'll end up eating all the batter. 😉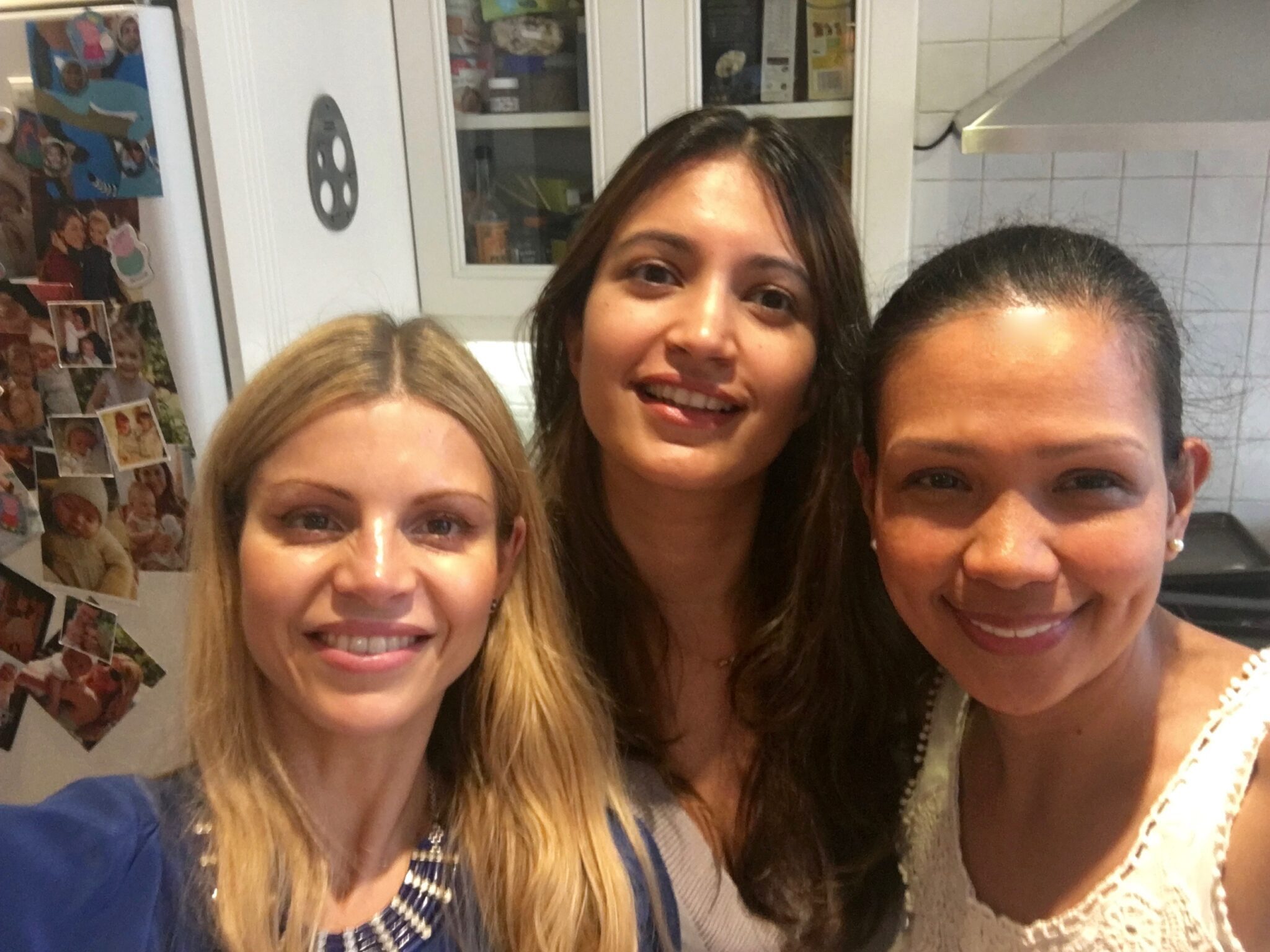 While the cupcakes are in the oven we sit around the counter drinking tea while catching up. And of course, my friend I, and her friend K (she's Indian but looks Filipino), can't help but do a 'threefie' for instagram (not 'selfie' because there's three of us). 😉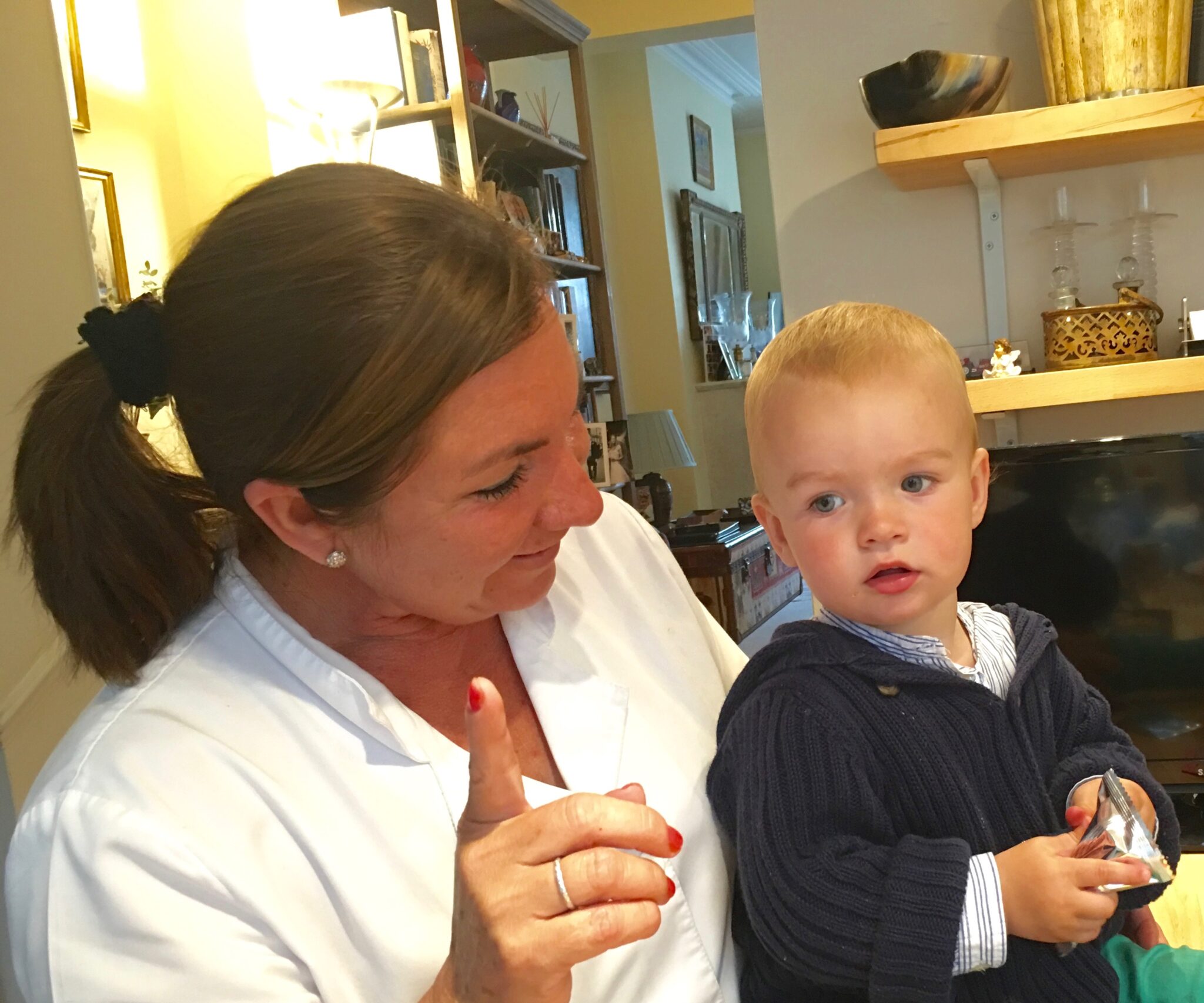 My friend's one year old boy with his nanny.  Such a handsome little boy!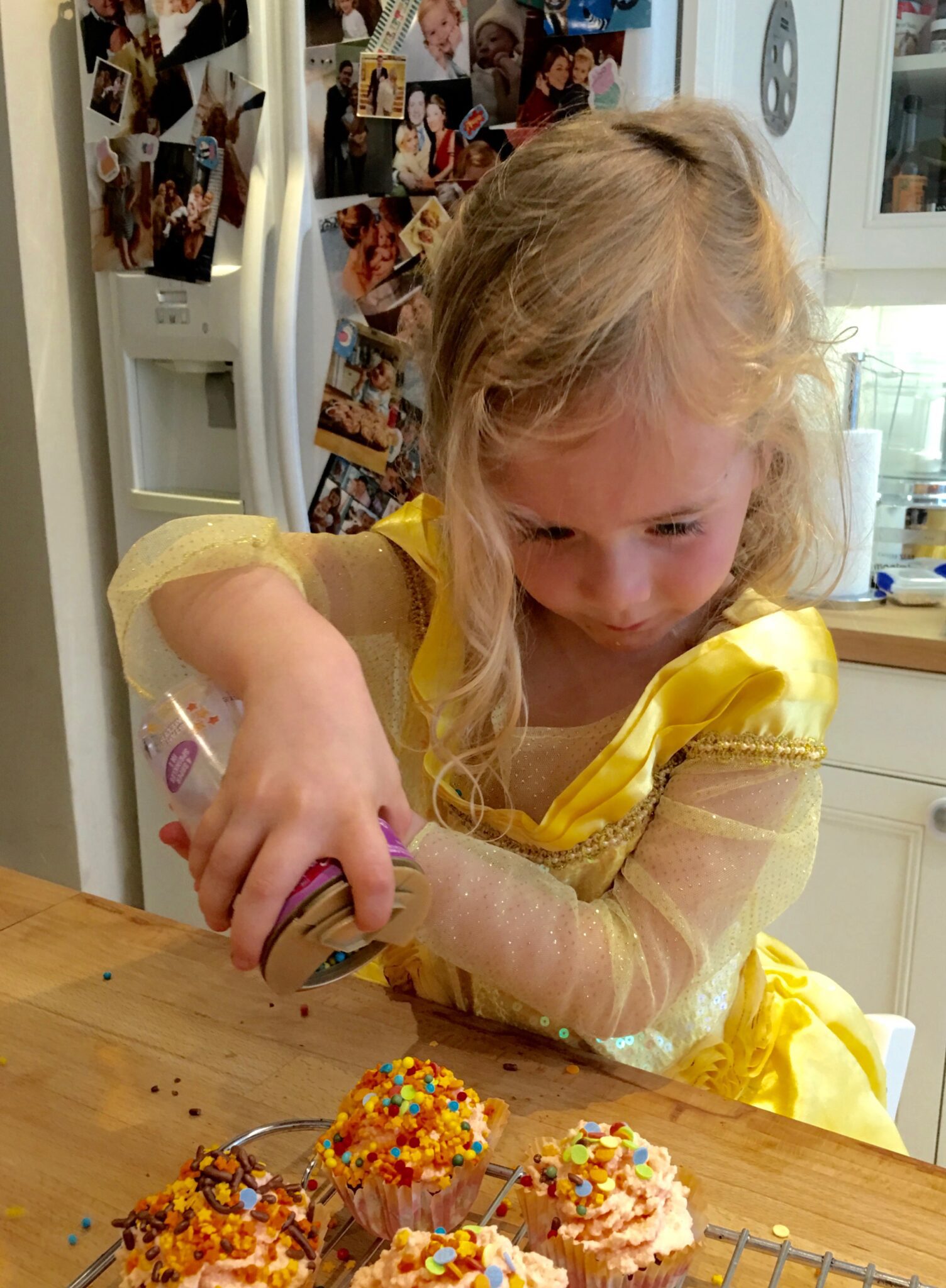 The girls had fun not just decorating the cupcakes but also eating the sprinkles.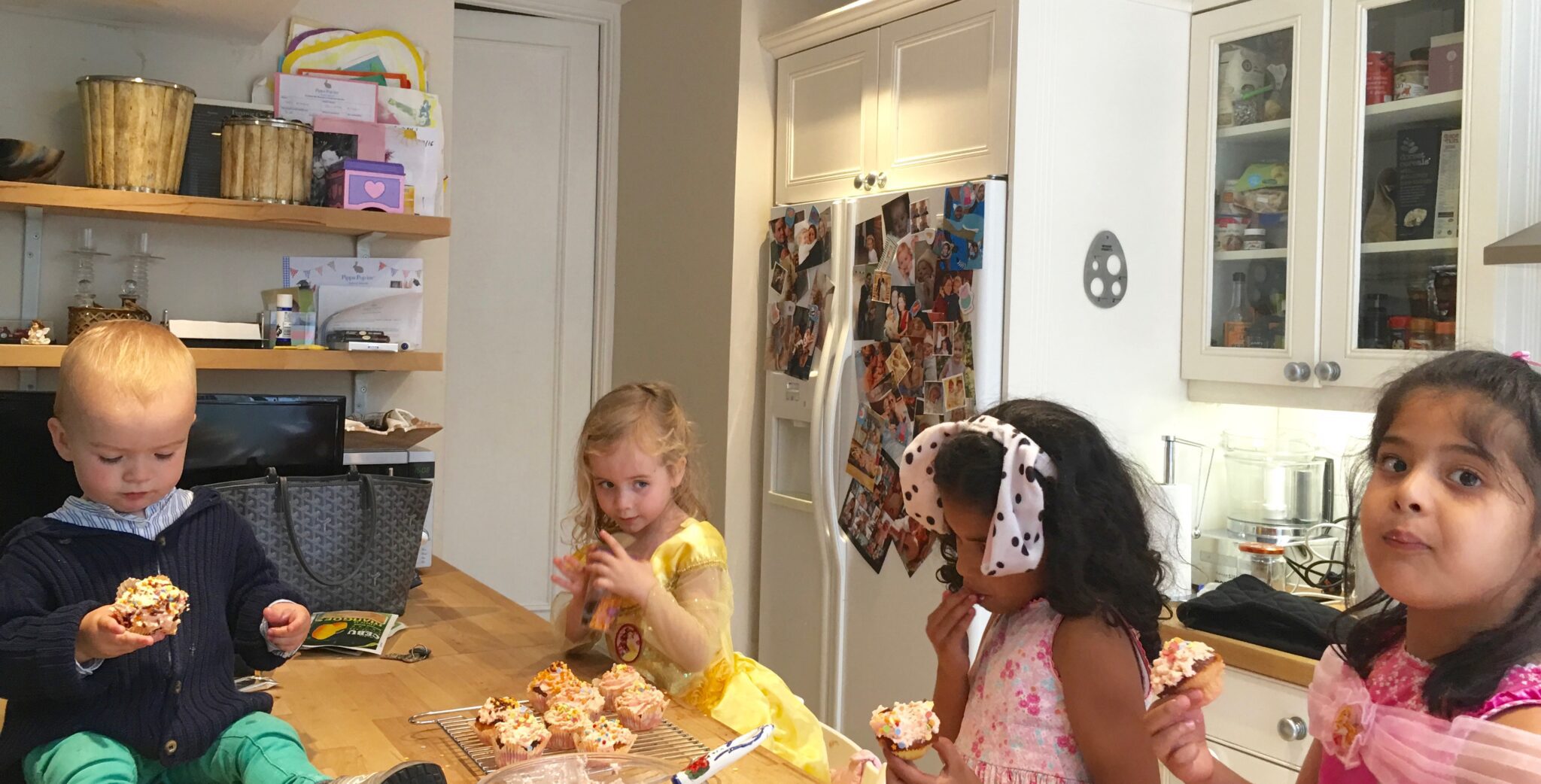 And of course, they had as much fun munching on the sweet results!
I always use this recipe by the Domestic Goddess, Nigella Lawson.
Fairy Cupcakes
Ingredients:
1 stick plus 1 tablespoon soft butter
1/2 cup plus 1 tablespoon sugar
2 eggs
3/4 cup all-purpose flour
1/2 teaspoon baking soda
1 teaspoon baking powder
2 teaspoons vanilla extract
2 to 3 tablespoons milk
Royal Icing:
*2 large egg whites (or substitute powdered egg whites)
3 cups confectioners' sugar
1 teaspoon lemon juice
Directions:
Special equipment: 12 muffin pan, lined with muffin papers.
Take everything you need out of the fridge in time to get to room temperature – and this makes a huge difference to the lightness of the cupcakes later – and preheat the oven to 400 degrees F.
Put all of the ingredients for the cupcakes except for the milk into a food processor and blitz until smooth. Pulse while adding the milk down the funnel, to make a smooth dropping consistency.
Divide the mixture between a 12-bun muffin tin lined with muffin papers, and bake in the oven for 15 to 20 minutes. They should have risen and be golden on top. Let them cool a little in their tins on a rack, and then take them carefully out of the tin to cool in their papers, still on the wire rack.
Ice with Royal Icing.
Royal Icing:
Combine the egg whites and confectioners' sugar in a medium-size mixing bowl and whip with an electric mixer on medium speed until opaque and shiny, about 5 minutes. Whisk in the lemon juice, this will thin out the icing. Beat for another couple of minutes until you reach the right spreading consistency for the cupcakes. Yield: sufficient to generously ice 12 cupcakes.
Note: We didn't use this icing recipe but a whipped double cream with some sugar.