This summer I wanted to do something special with my goddaughter Anisa and because just like me she enjoys afternoon tea and had them with her mum at some prestigious hotels (The Ritz & The Claridges amongst other), I tried to find a place we both haven't been to. My online search led me to one of London's historic railway hotels, Grosvenor Hotel in Victoria. I've chosen this place because of its historical significance and for the '2 for 1' afternoon tea offer. After learning about Grosvenor Hotel in one of the social history books I was reading, I thought it would be perfect to add to the list of tea rooms I've visited.
Grosvenor opened in 1861 and it will always have a place in the history of London as the first hotel to feature lifts (elevators to the Americans and interestingly, 'ascending rooms' to the Victorians), which at the time was powered by the City's water pressure. It is right next to the second busiest terminus in London, Victoria Station. Grosvenor is one of the few remaining railway hotels in the country. I have already visited five of them in London and was fascinated by its highly ornate and extravagant architecture.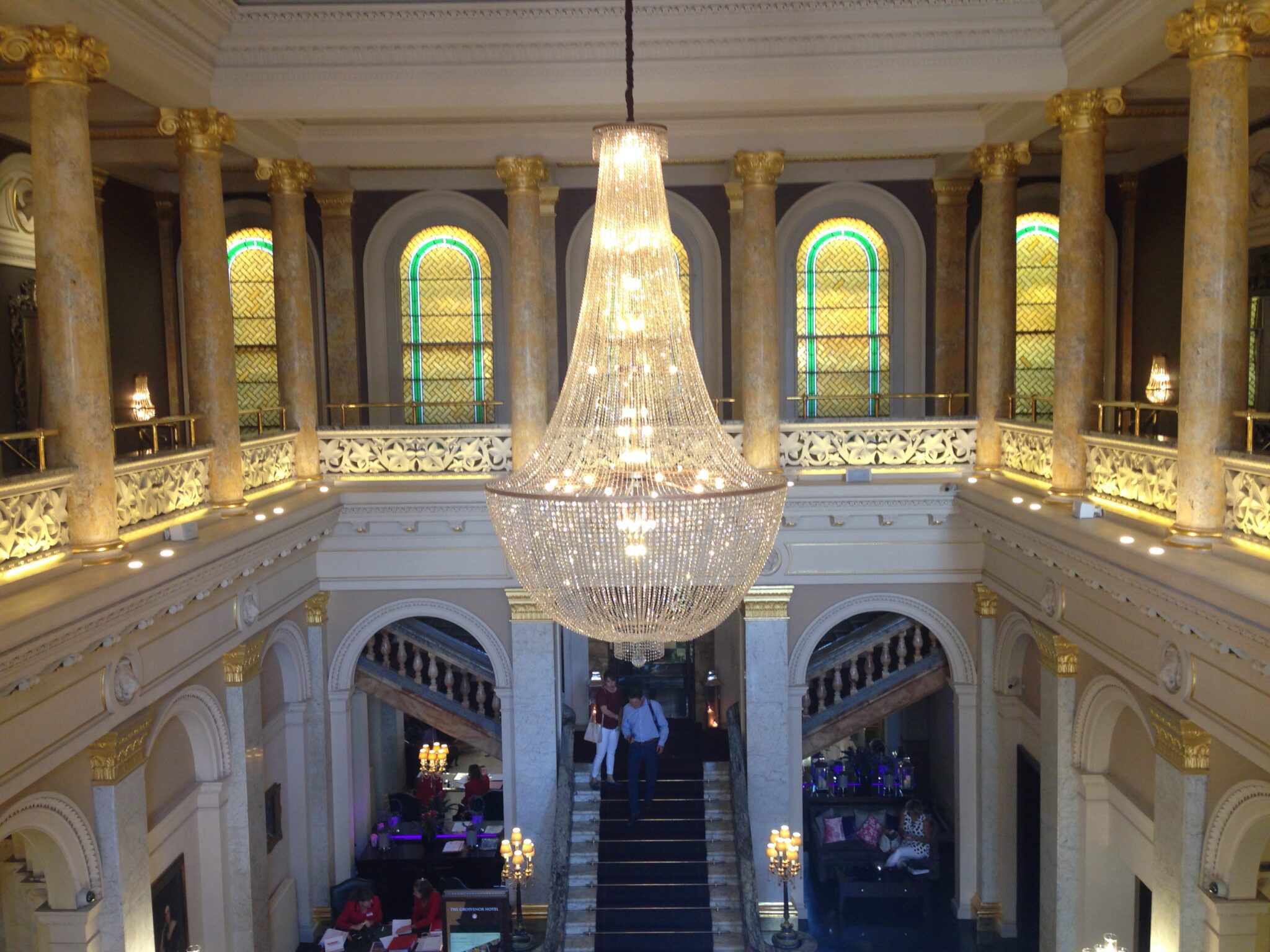 As we walked into the entrance we were instantly wowed by the galleried lobby with marble columns and grand staircase, its stained glass panelling and a colossal chandelier hanging above us. Anisa even took her phone and did a snapshot video to send to her friends. The lounge where tea is serve has a high-ceiling with ornate cornicing details, a common feature of Victorian buildings. It's very welcoming and has a relaxed atmosphere. It wasn't busy with only six ladies having tea. Two staff were on duty and one came to take our order, and because he didn't give us the menu, it made deciding what tea to order a bit difficult. He seemed to be in a rush and couldn't even be bothered to tell us what tea blends they have on offer. We settled for green tea and camomile. Tea was served within ten minutes followed by the 3-layer cake stand filled with the sandwiches, scones and sweets, all nicely presented, and looked appetising. But the server didn't make any attempts to tell us how long the tea has been brewing or to explain what type of fillings the sandwiches have or what cakes they were.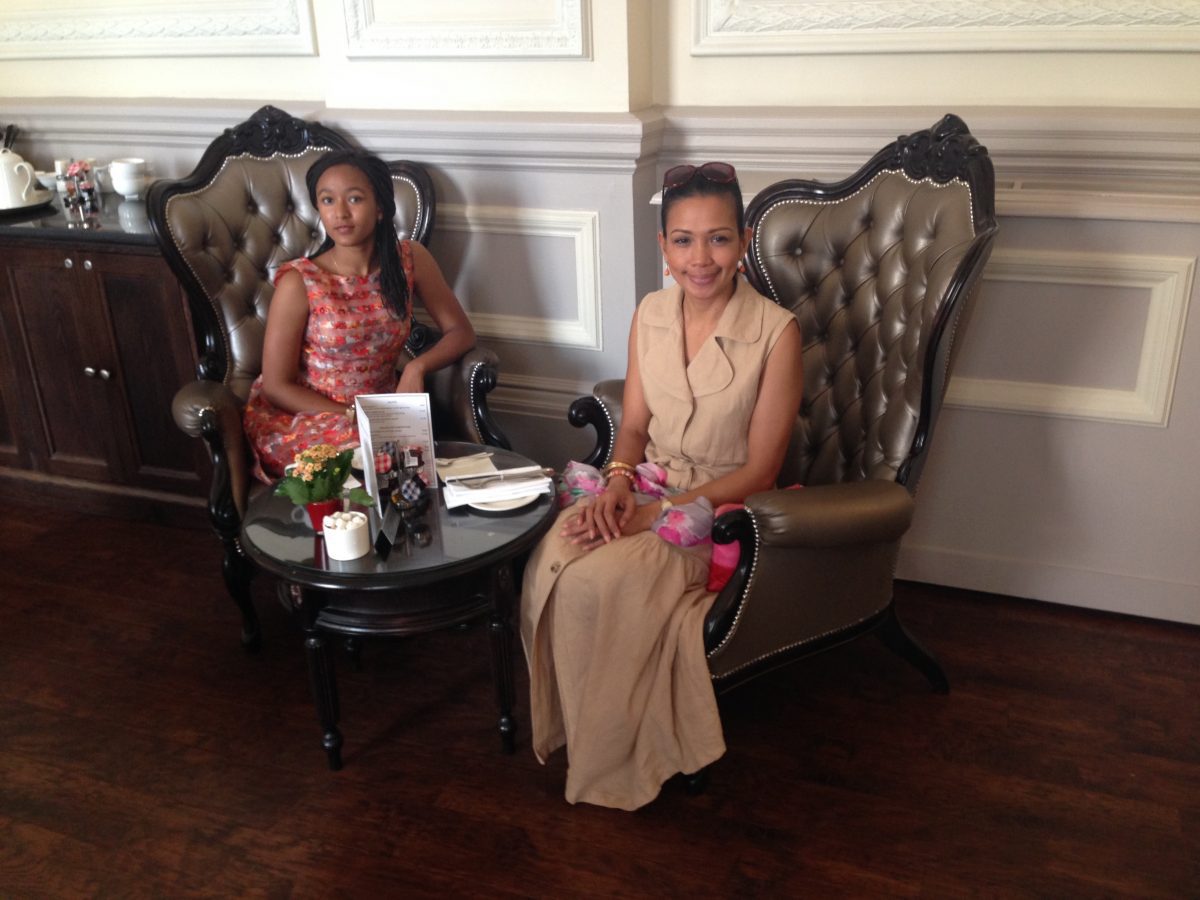 As we started eating our sandwiches, I noticed that our server (I completely forgot his name) was leaving and was replaced by a lady. I figured he was too tired from a very long work day that resulted in the unsatisfactory service we unfortunately received. The new server wasn't much of a help either. I have visited several tea rooms in London and in my experience, a member of the staff would always take time to explain what they have on offer and/or would always check on us if we needed a tea refill or something. Sadly, none of that occurred at Grosvenor.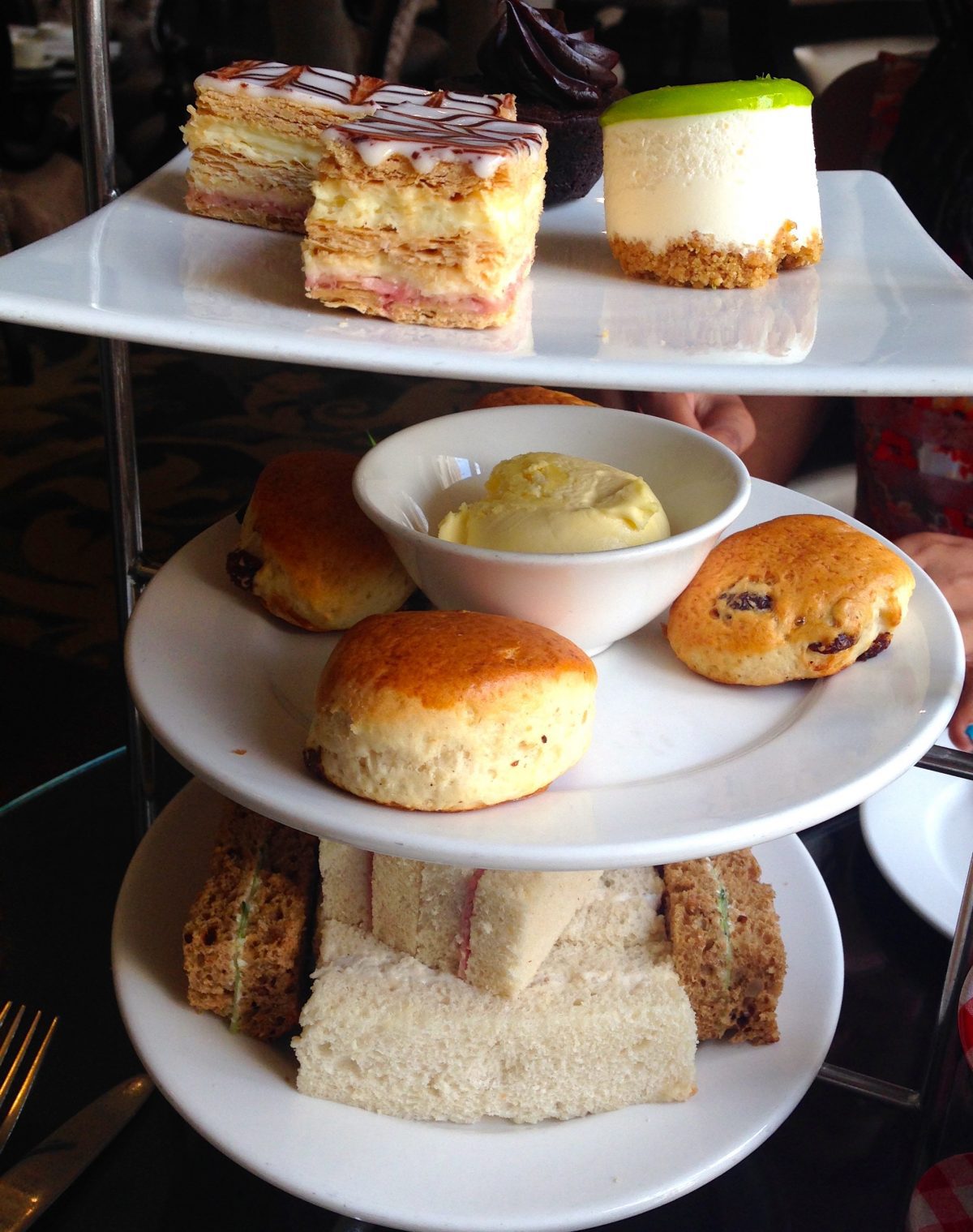 The finger sandwiches came with eggs, smoked salmon, ham and cucumber fillings, and another one that tasted like pureed steamed chicken breast (or may be crab meat) with mayonnaise. They were freshly made and tasted fine but there was nothing exceptional about them either. The tiny scones were lovely though and served with clotted cream and assortment of jams. As for the small selection of sweets, the mille feuille was good; chocolate cake was excellent; and the white chocolate mousse topped with lime gelatin was nice but they were all completely different from the picture of the variety of mini-cakes shown on the hotel's website.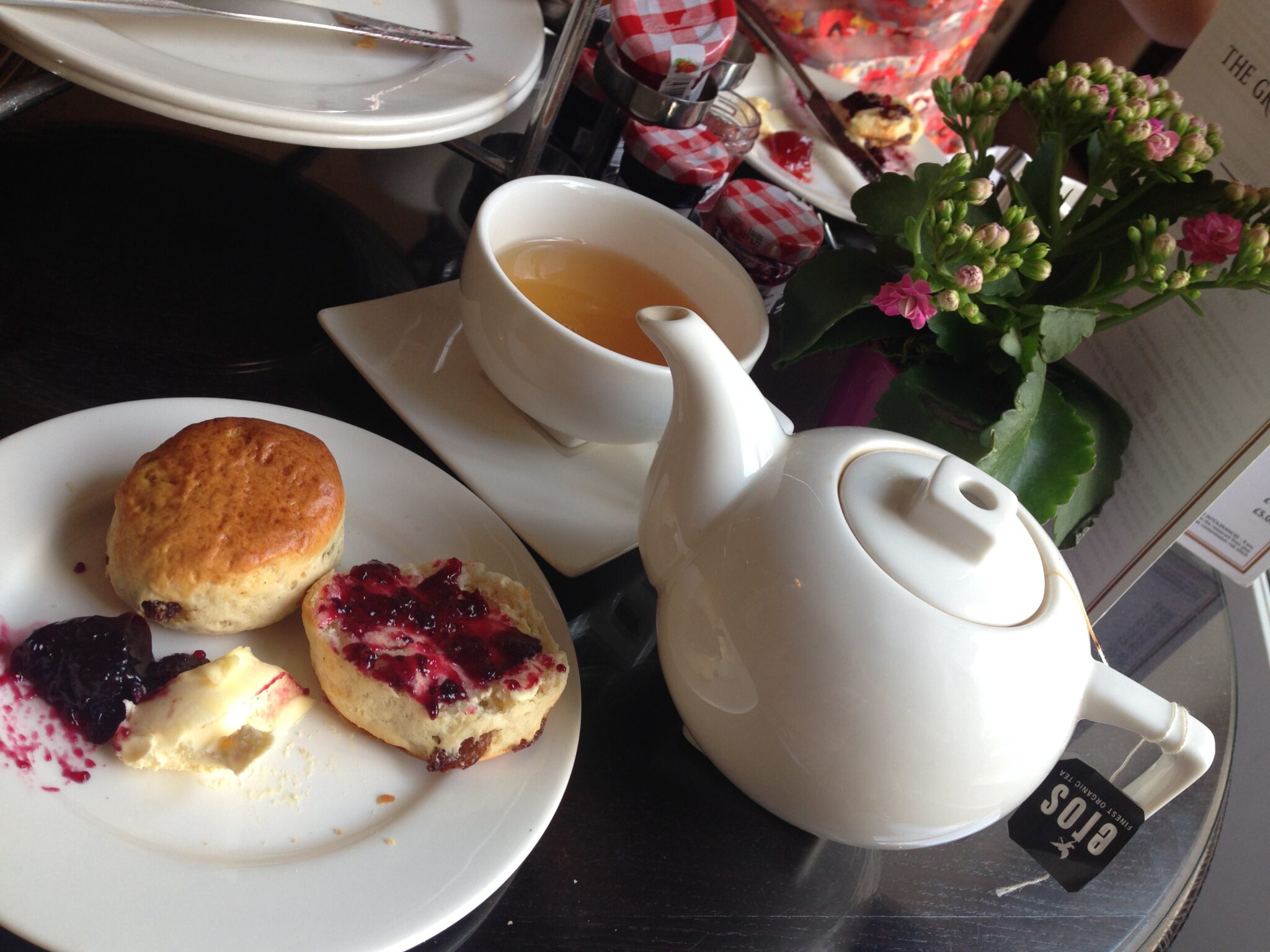 Anisa and I were starving (I came from the gym after a 2 hour heavy work out and Anisa is a growing 13 year-old girl and eats as much as I do haha) so we quickly finished our sandwiches and asked for seconds. We also asked for two more scones and one each of the mini-cakes which we couldn't finish. The server boxed them up and Anisa brought them home for her mum.
Just before we left I asked the server about their tea supplier and much to my surprise, when she showed me their tea blends I found out that they have a good selection of tisanes and learned that what we had has a more exotic names called Jasmine Green Tea and Camomile Citron. I've been a long-time green tea aficionado (23 years since I studied in Japan), and I must say that it was one of the best green tea I've had in London. Though I was delighted to learn about their tea supplier, Tea Forte, I felt duped that Anisa and I didn't get to try the other tea blends. Overall it was very disappointing and although we didn't pay the full price, thanks to the hotel's '2 for 1 deal' (£29 including VAT), it lacked the refinement and flair of other hotels in the city. However, Anisa and I had a great time. We got to talk about girly stuff while sipping our cuppa and it was a blessing to get to know Anisa a little bit better.