Restaurant 92 at Doubletree by Hilton Hotel West End isn't a place where you'd find boisterous tourists and their molls come to eat and drink and force others to sigh over the noxious behavior of globetrotters. This is a very quiet and peaceful place where top executives from nearby multinational corporate offices come and dine all toffed up in their business outfits speaking softly and low, almost whispering that you couldn't even read their lips and you're left guessing what they're up to.  
Oliver and CJ (short for a rather royal sounding name: 'Catherine Joy') invited us to dinner on our wedding anniversary a couple of months back but because of our busy schedule we didn't get to do it till the second of June.  It was a special dinner treat and our first time to this restaurant.
On reading the set menu, I received the unusual surprise of a pricing scale that seemed more than fair for a hotel restaurant.  Not that it's unusual for restaurants like this to offer reasonable set menu to attract new customers, but this was certainly a place that, if the food didn't disappoint, would merit more visits.  And no, it did not disappoint.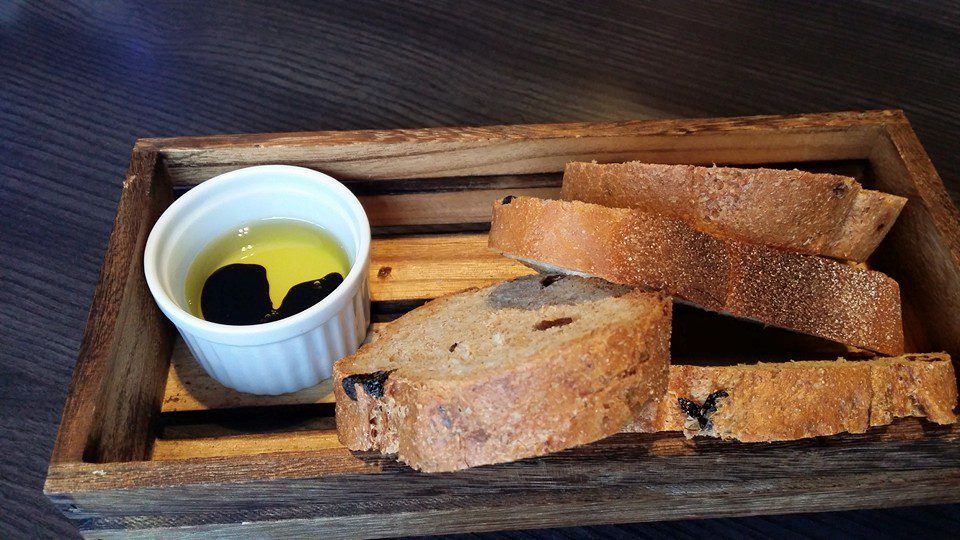 To start with, our drinks (still water and soda) were brought in along with some slices of warm crusty Italian bread with olive oil and a swirl of balsamic vinegar on the side.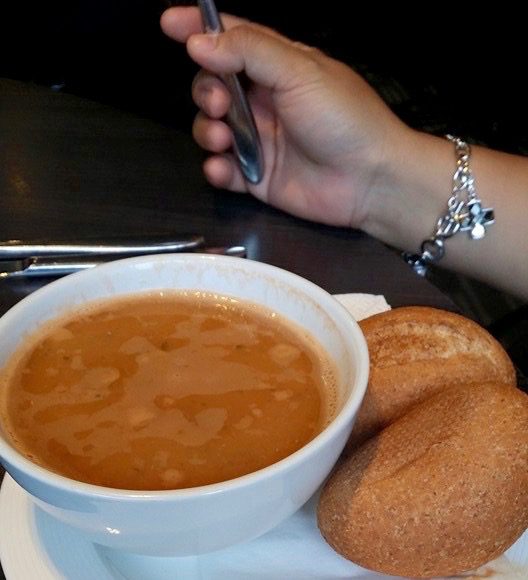 For appetiser, Jared and CJ both had lentil soup served with crusty bread. I had 'Old Spot Pork Ham Hock'. It was a perfect starter served with refreshingly creative Picalilli (suprisingly made of mango: tangy and sweet), with a few greens on the side with a lemon vinaigrette.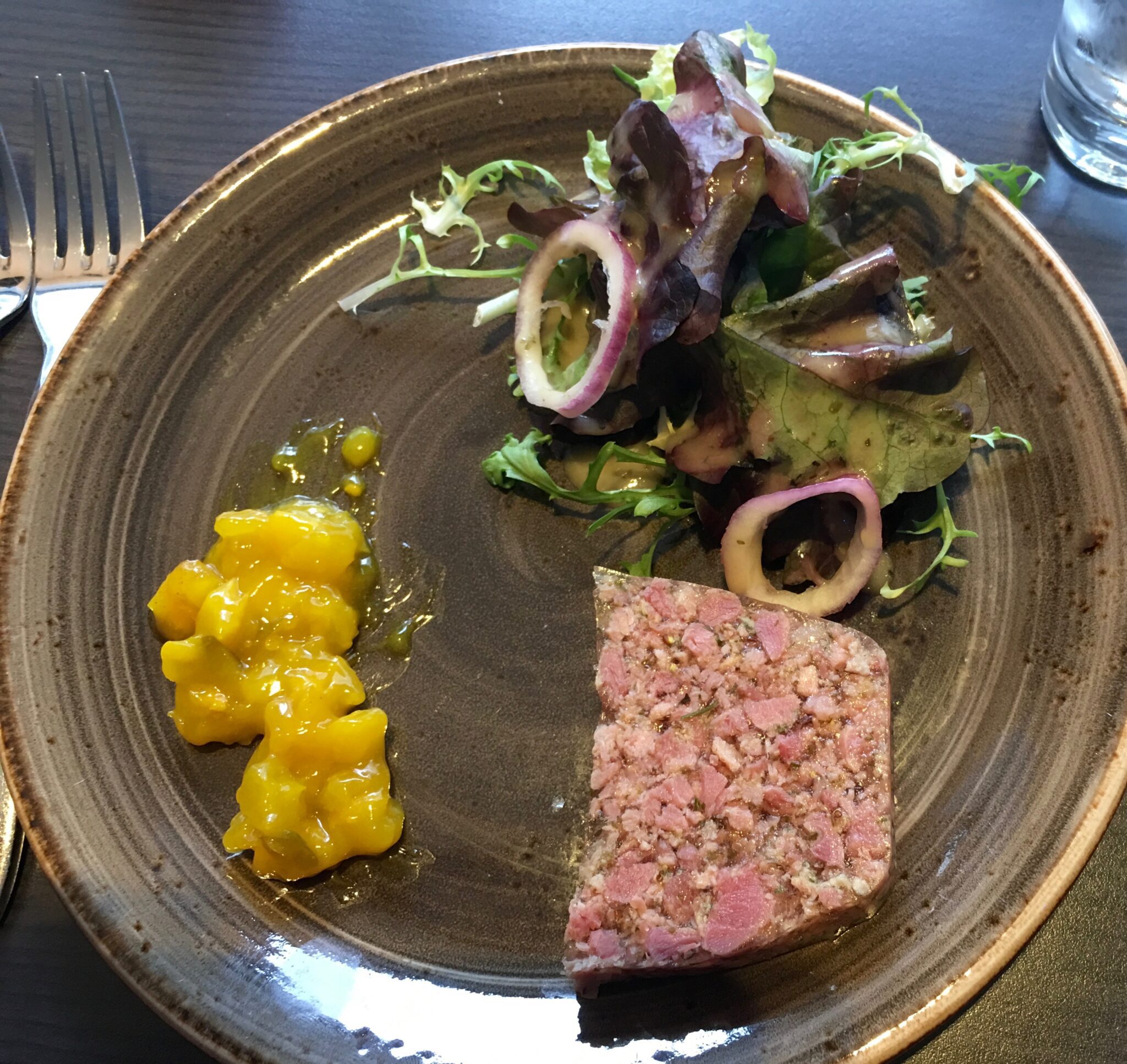 My entree in particular was light and lovely, just what I wanted.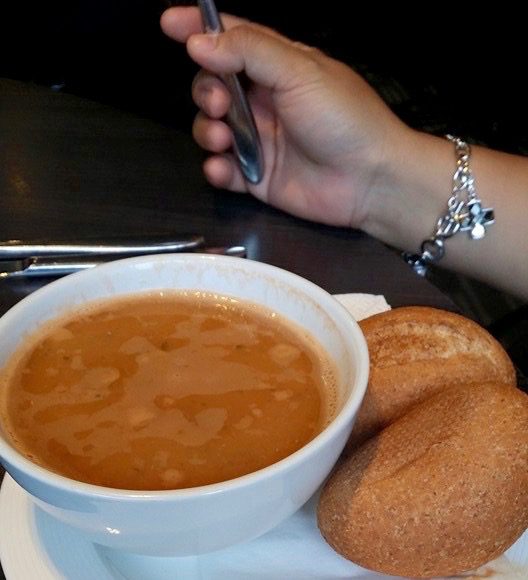 Oliver had Tomato and Mozzarella Salad.
For main course, I had 'Braised Belly of Pork' served with red wine braised apple and colcannon mash.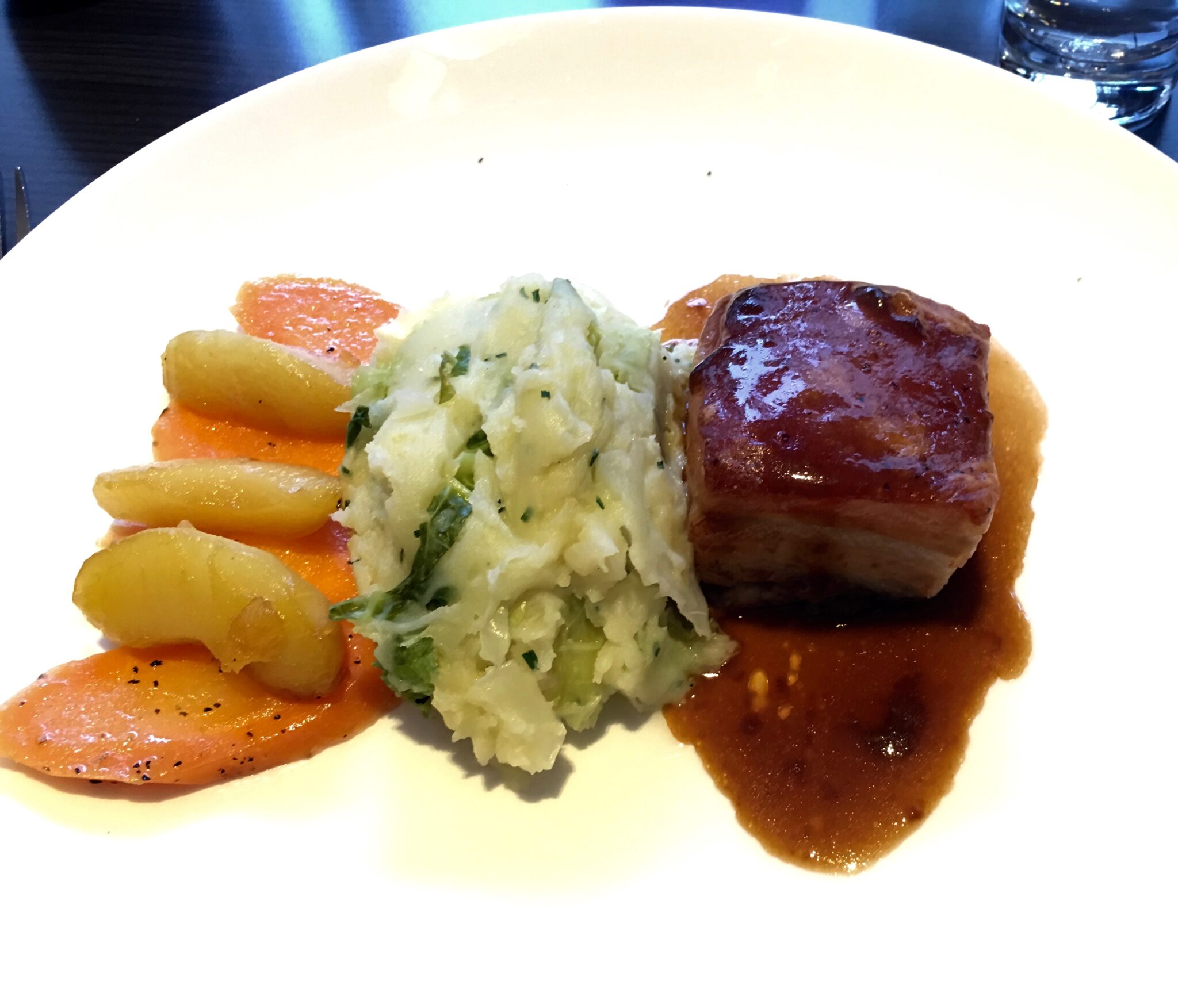 All was perfectly cooked. In a word — delicious.  The pork is very tender and it just melts in the mouth.  I am not an enormous fan of mashed potato but it was delicious.  And the sweet carrot/apple was the perfect side dish to take the fatty taste in the mouth.  It doesn't look much in the photo but it's a generous portion and perfect for myself.  I still had room for dessert afterwards. 😉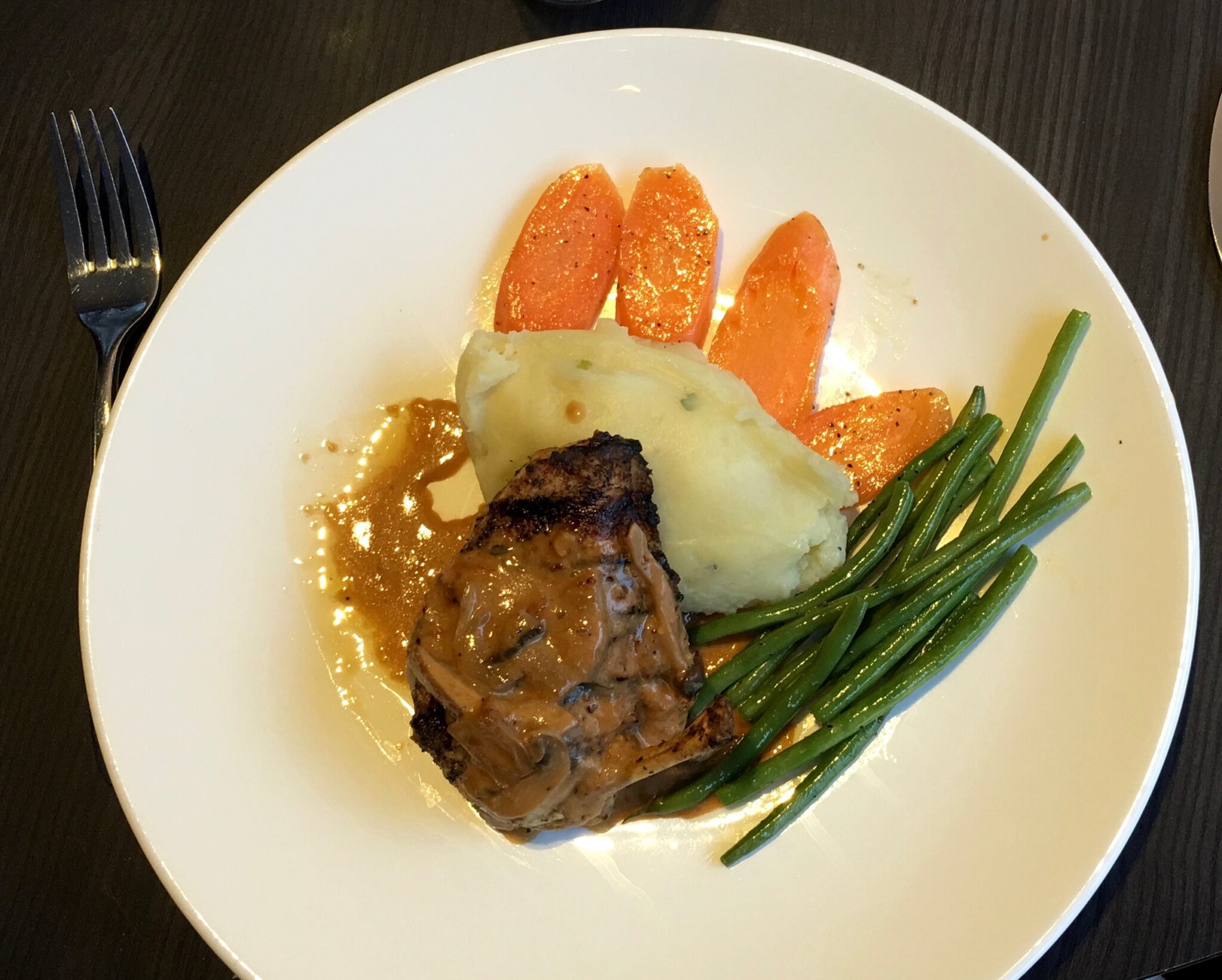 Jared and Oliver had 'Corn-fed Chicken Supreme' served with sautéed mushrooms, chive mash, vichy carrots, green beans and a grain mustard jus. Quite tasty according to Jared.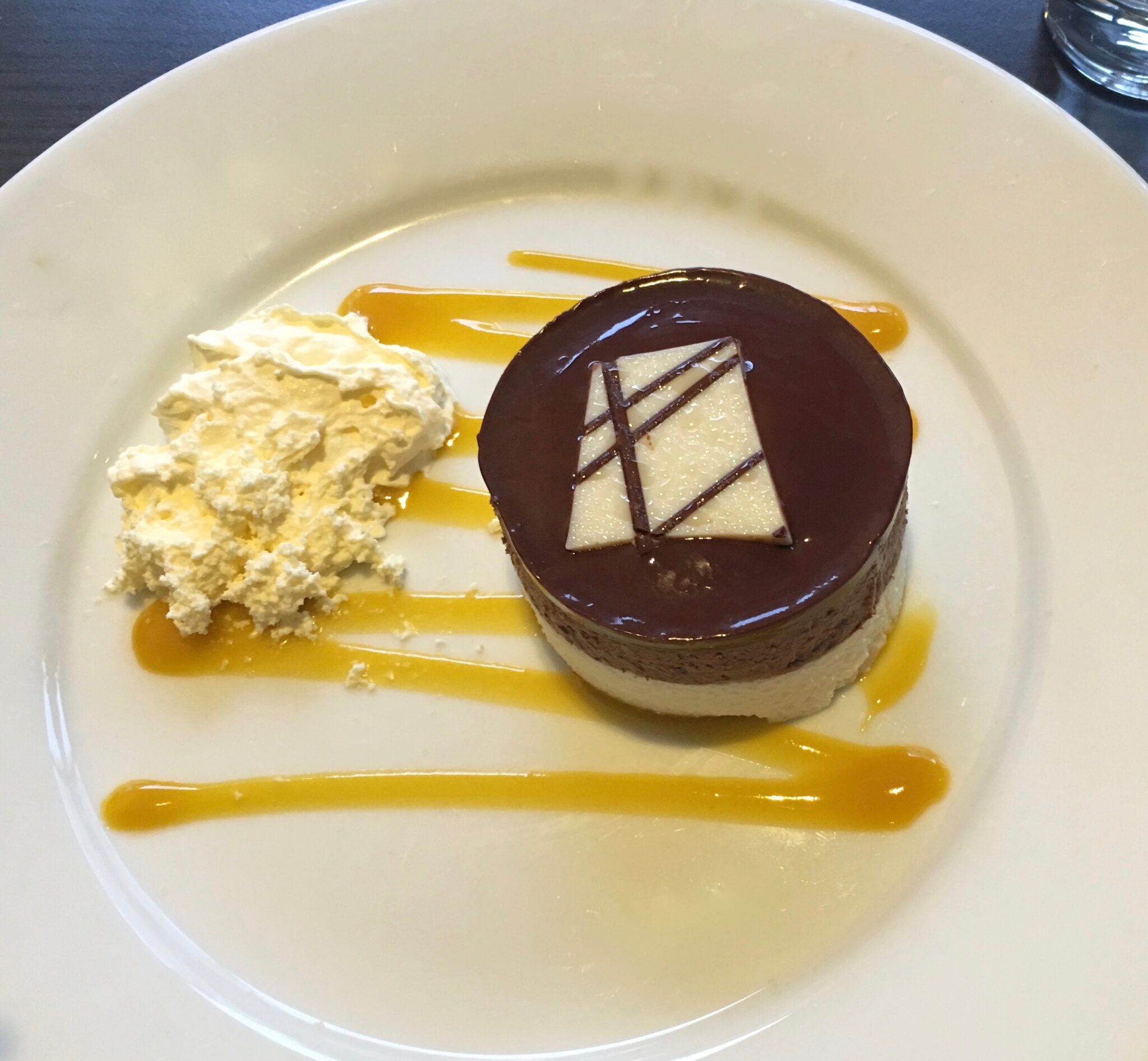 This was my choice of dessert: 'Trio of Chocolate Mousse' with rich layers of white, milk and dark chocolate, and it did not disappoint, not at all.  It was fluffy and light with deep chocolate flavours and tasted divine.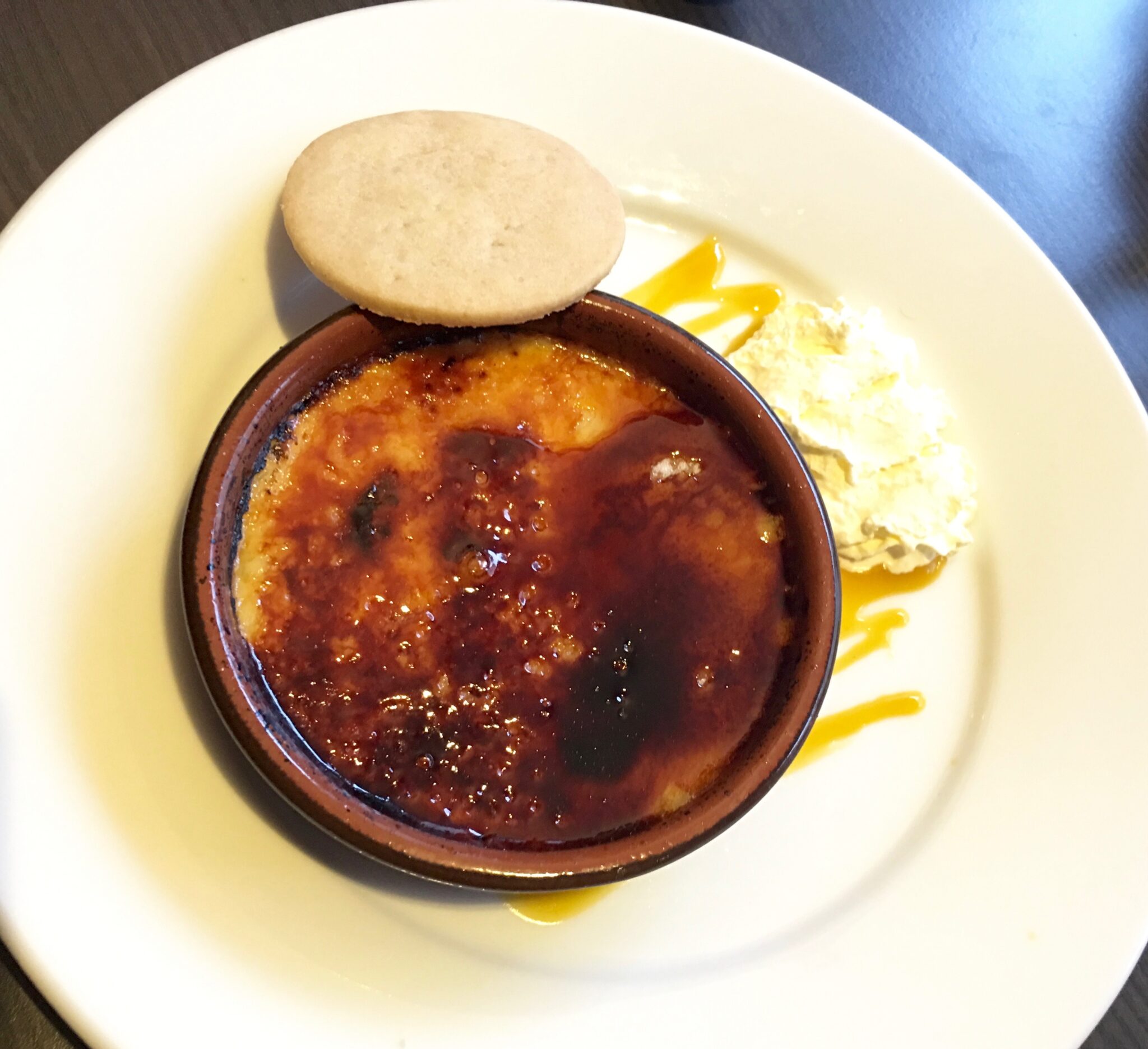 CJ had 'Lemon Crème Brûlée' with shortbread.  We were busy chatting that I forgot to ask her how her dessert was.  And I also failed to take a 'groufie' — not 'selfie' as there's four of us. 😉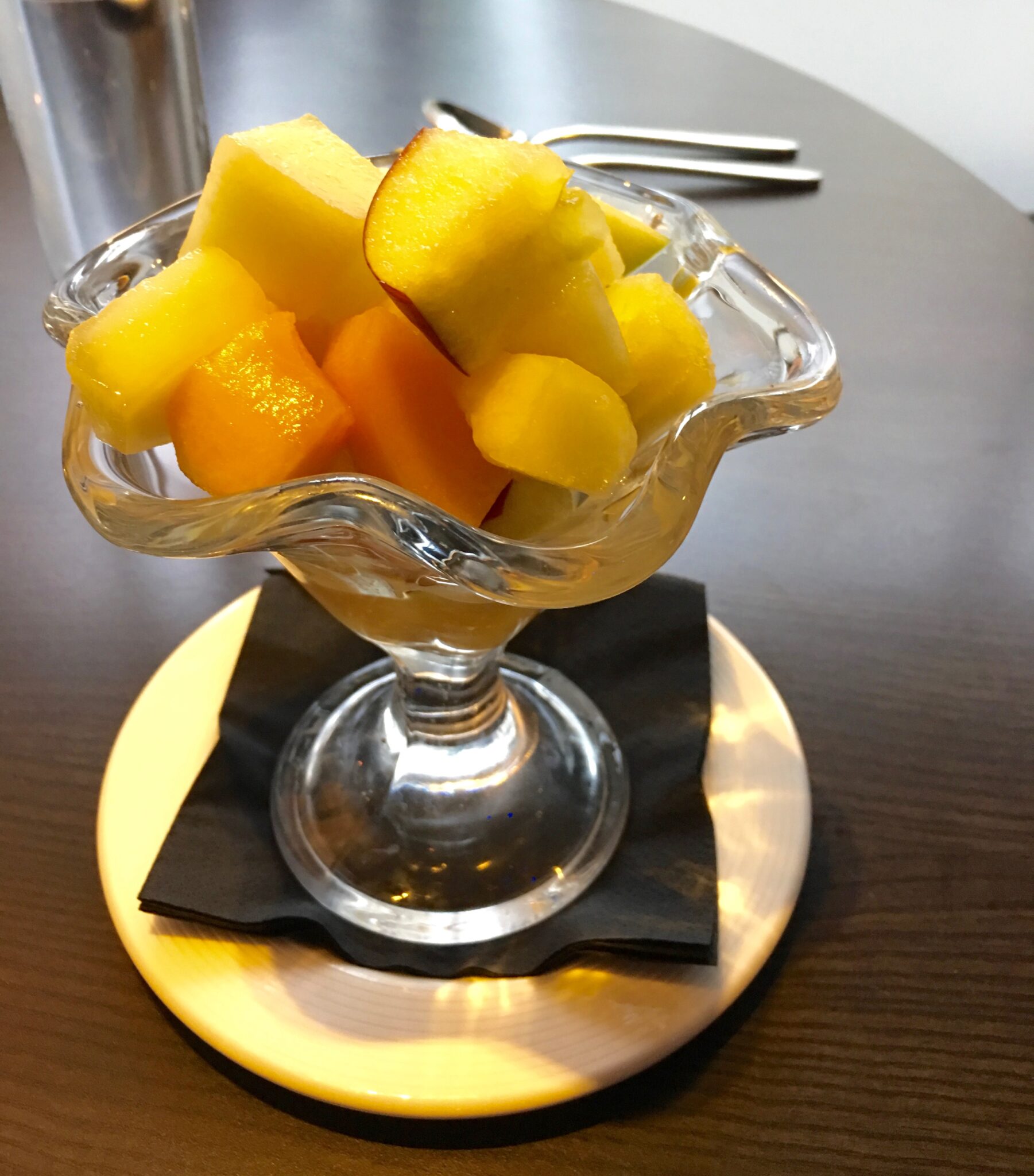 It's worth noting, that despite the suggestion of the name, they don't have 92 different dishes on the menu.  They offer a delightful array of traditional and contemporary British dishes and creative specials, a great little wine list (for those who drink alcohol), and very considerate service, all at excellent prices.  The atmosphere looks formal but not stuffy.  So  — should you find yourself on the West End for one reason or another, say after a day of museuming (that is, the habit of visiting museums or museum-going) or before watching any of the West End shows, give a thought to Restaurant 92.
Thank you so much for the special treat, CJ and Oliver!