Savoy Grill is nothing new. It's so not new, the name comes up every time The Savoy Hotel is mentioned. That's because the legendary grill is in Savoy Hotel, one of London's landmarks, and was frequented by celebrity diners such as the wartime Prime Minister Winston Churchill, the Irish poet Oscar Wilde, the renowned American singer Frank Sinatra, HM Queen Elizabeth the Queen Mother and many other luminaries. I've learned about the hotel in one of Churchill's books I've read back in 2001, and Churchill apparently had once stated after dining at the Savoy Grill: "When I die, and if I have a choice, I'd rather have The Savoy staff looking  after me in heaven instead of angels."  Obviously there is so much history here, and this is just a snippet of the iconic restaurant's colourful past.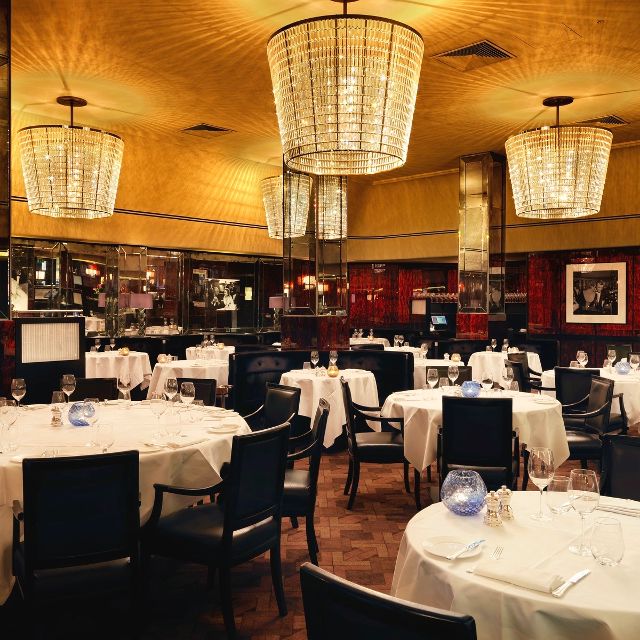 I've been to Savoy Grill three times before my last visit. The first was a lunch with visiting friends from the Philippines, Gerry & Wen Nable; a dinner with American friends from Texas, Terry & Ruthie Smith, and lunch with one of my Japanese friends from Tokyo University, Akiko-san. Each time was as memorable as expected. My fourth visit was exactly a year ago today when Kathleen had celebrated her 19th birthday in London. Her mom, 'patud baysay' Lynn ('beautiful cousin' — that's how Lynn and I call each other 😉 ), made Kat's birthday very special with a series of fun activities (like a visit to the BBC Good Food Show, Miss Saigon, Afternoon Tea, pizza night for everyone at our church, etc. — all paid for by the generous parents, Philip & Lynn). The dinner at Savoy Grill was the highlight of the weeklong celebration.
It still feels special to visit the Savoy Grill for the fourth time, and this is my first visit to the Grill since the hotel's renovation. I went excited but didn't know what to expect because of Gordon Ramsey's reputation (he's of the infamous tv show Kitchen Nightmares & Hell's Kitchen). The celebrity chef took over The Grill when it reopened in 2011, and I was too concerned that it's just another one of Gordon Ramsay restaurants that has a bad reputation. I've been to the one in Chelsea and had an awful experience.
Perhaps previously it seemed too old school, the designer tried to restore the original 1920's Art Deco features yet it was freshened up, and walking into the restaurant feels like being in a glamorous dining room. It's moodily lit and a little bit manicured for my liking. Its lacquered walls give the impression of a glowing box, and it's sort of a large dark room in which one feels like he could remain unrecognisable and unrushed. But then it comes with the territory, literally. If you're looking for the London of 'deep-furrowed brows' hedge fund managers and wealthy American tourists, then it's quite the place to come.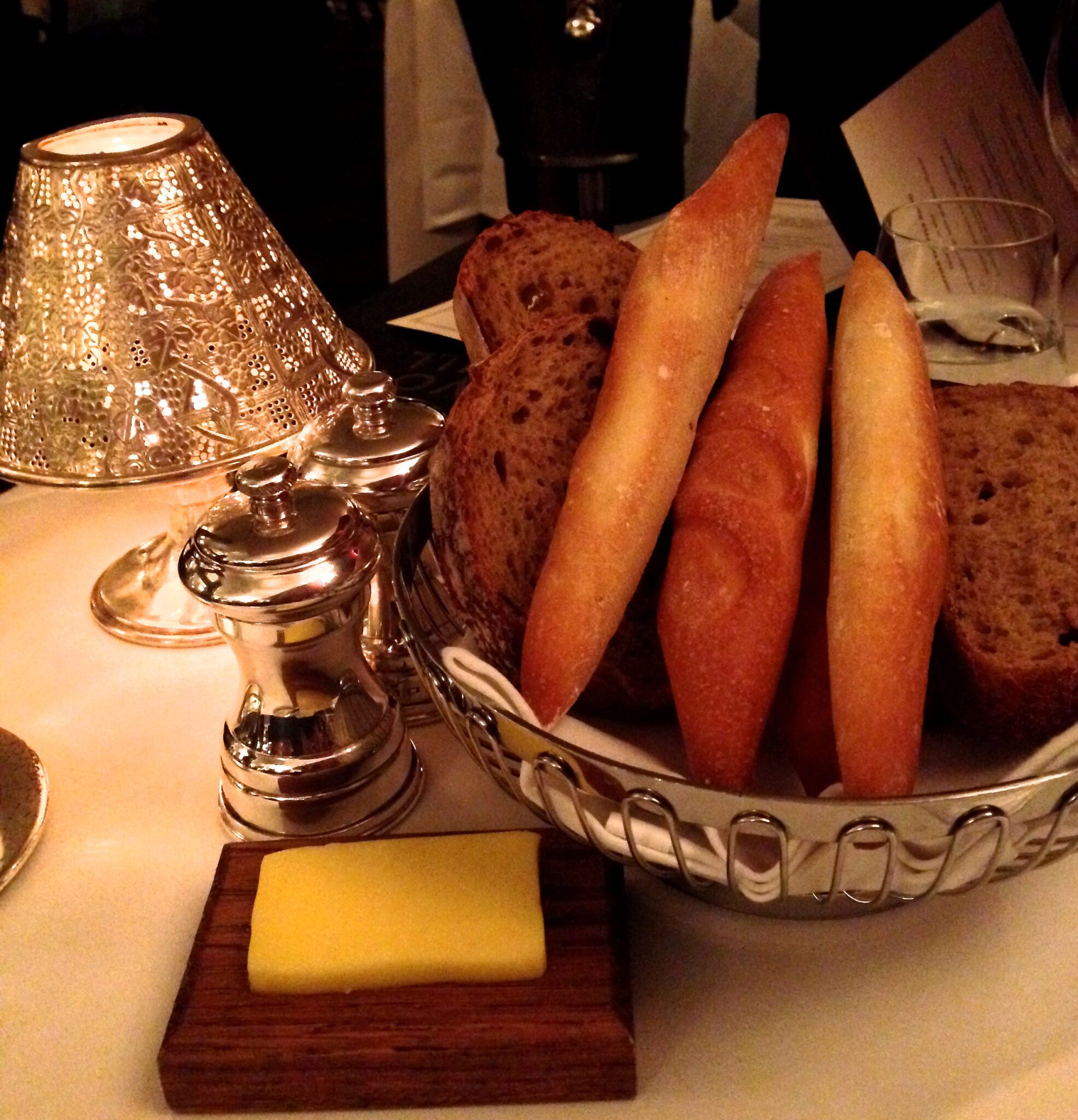 The menu at the Grill is substantial with around 15-16 choices for the starters alone. For the main course, there's Grills from the Wood Charcoal Oven; a Fish & Shellfish section; Roasts, Braises and Pies. And finally, for lunch time diners only, a 'From the Trolley Daily' section that serves up traditional roasts and pies such as Beef Wellington and Steak and Kidney Pie. They retained the dishes the Savoy Grill is known for like the signature Omelette Arnold Bennett, traditional charcoal grilled Chateau Briand with pommel soufflés, Dover sole meunière, king crab and prawn cocktail, chocolate soufflé and iced peached melba. They also have a comprehensive wine list on offer, and though I haven't tried anything on the list during my visits, it seems to cater everyone at a 'Michelen star' price, no less.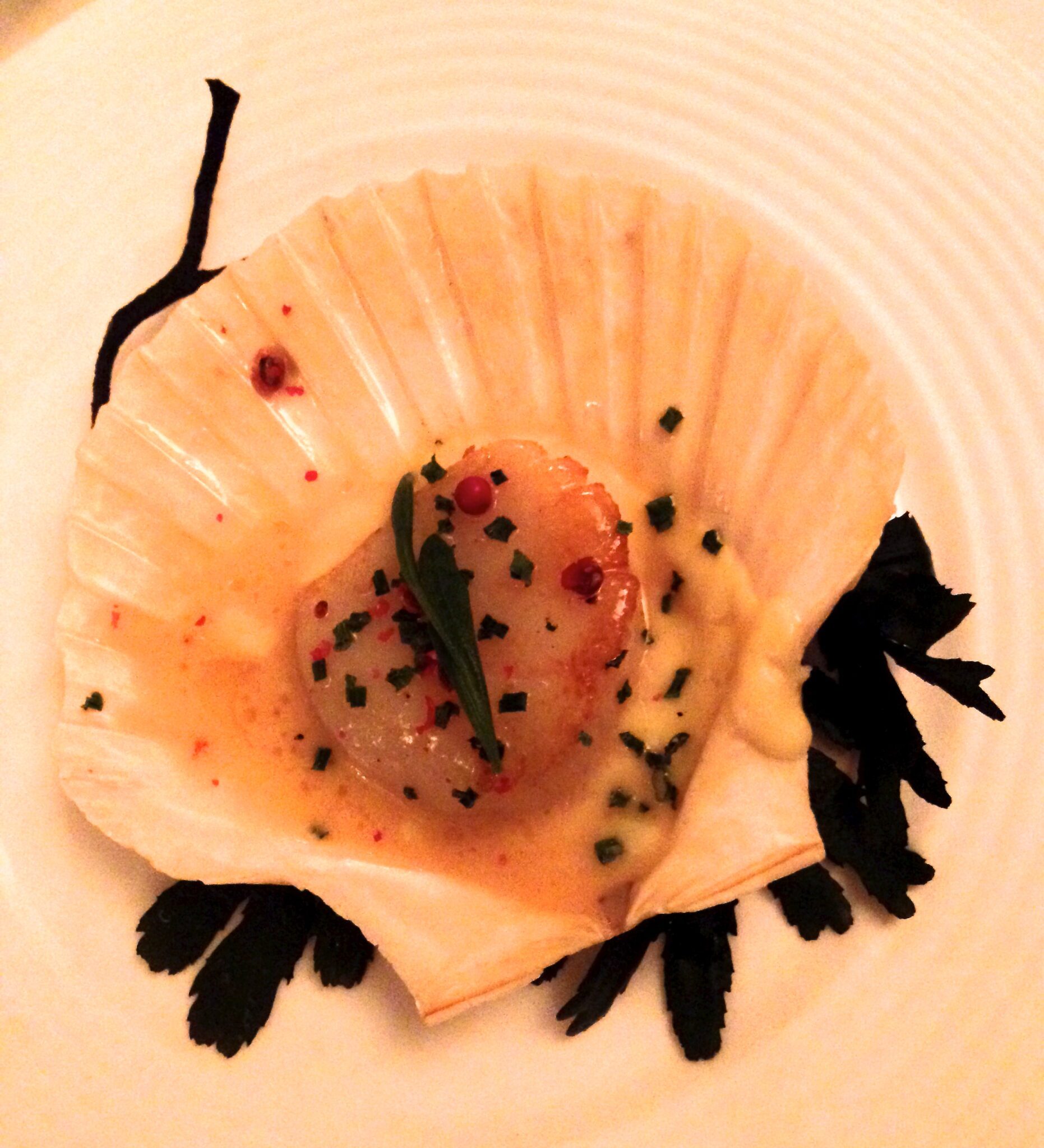 To get the full Savoy experience, we ordered our drink, starter and the main course, allowing good variety without having to try an unfamiliar food or step out of the Grill's classic dishes. For starter however, I had an Omelette Arnold Bennett, it was after all invented at the Grill and having enjoyed it here once before, I simply had to order it for myself. It was done quite nicely, texture was perfect, the haddock really adding to the flavours but not overpowering the dish, and overall it was a great balance of flavours.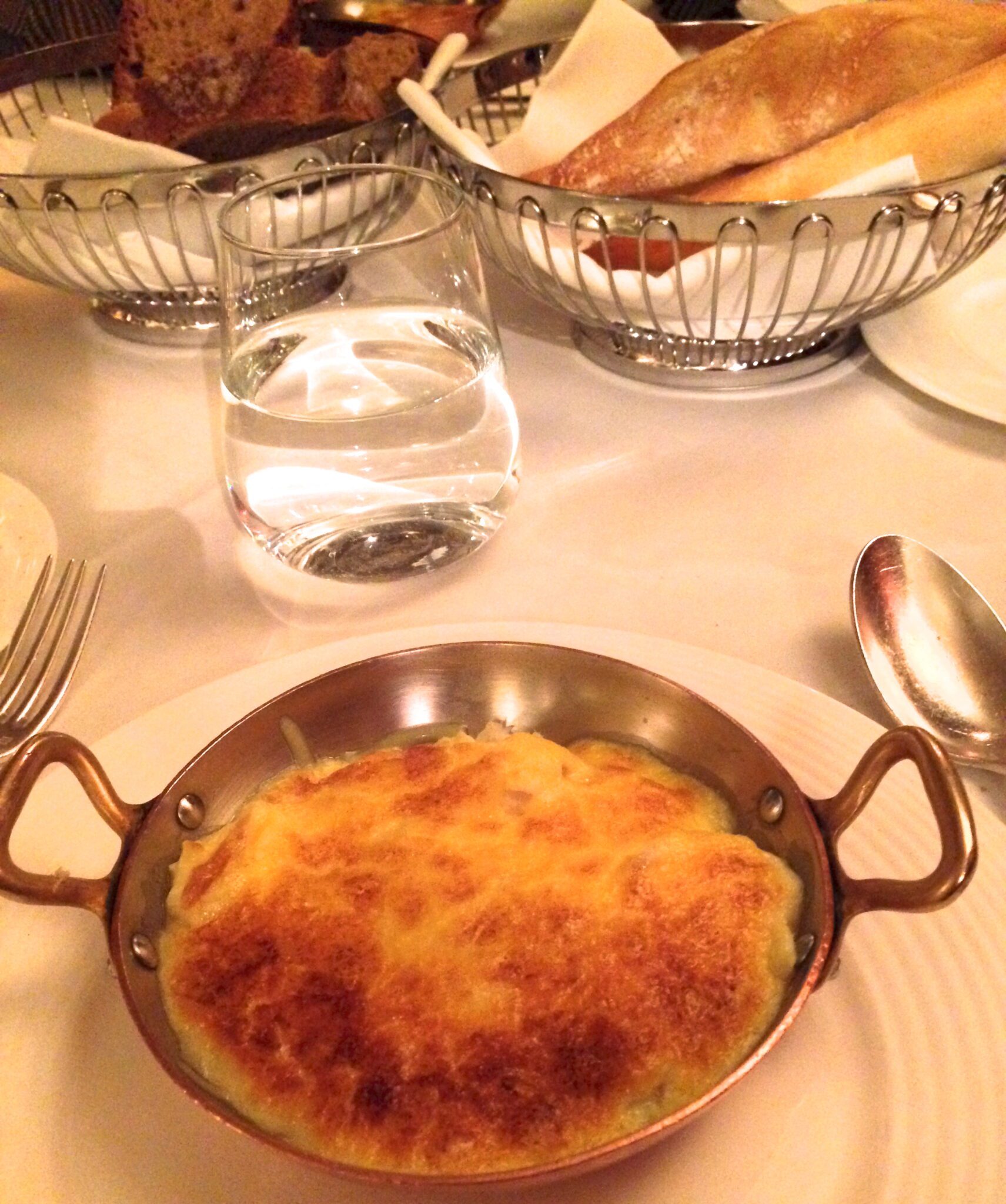 For the mains, each of us ordered a different dish. I  had the Lake District Rib-Eye Steak served with Bearnaise Sauce and mashed potatoes which again was cooked to perfection.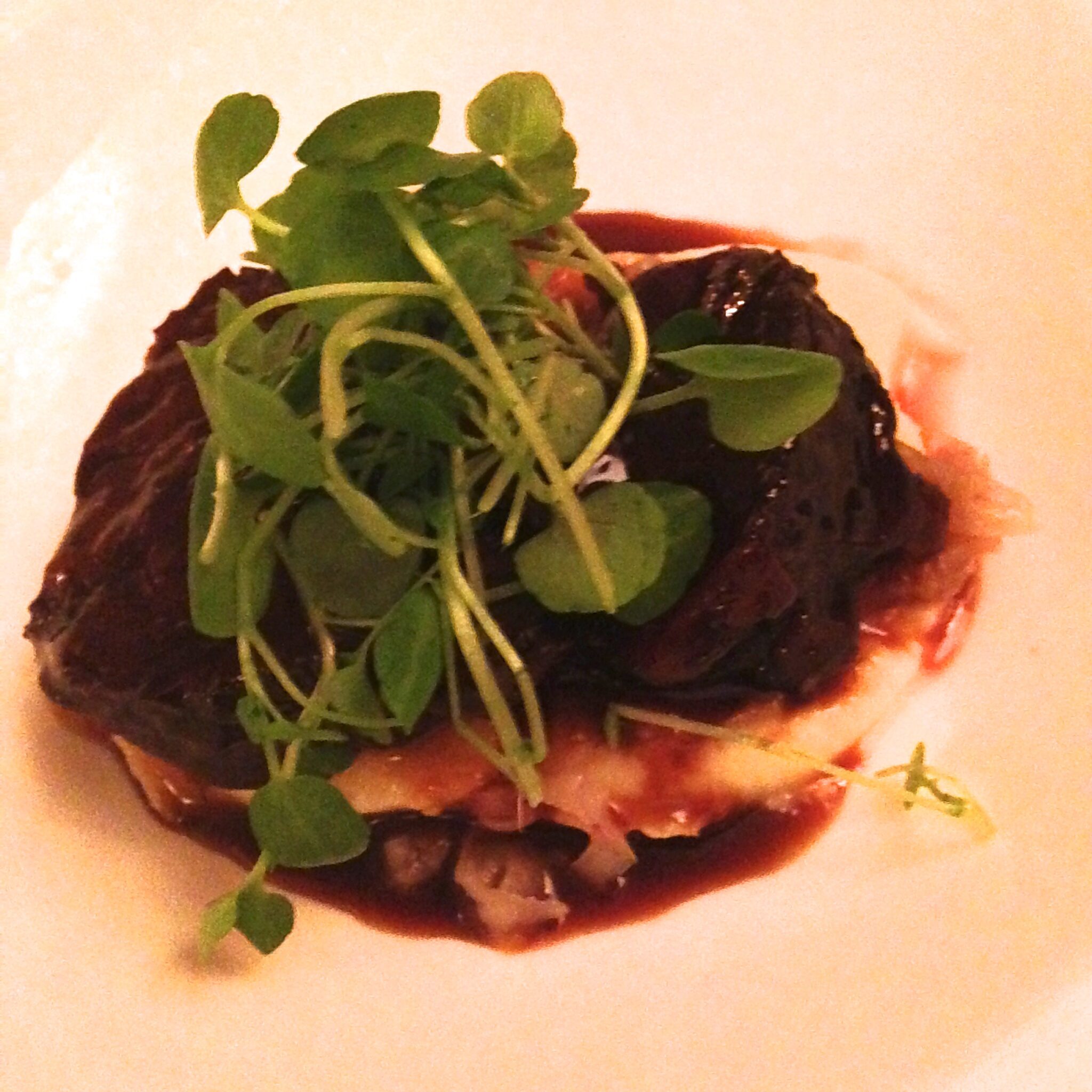 The birthday girl had one of the Grill's signature dishes, Beef Wellington, and they delivered it perfectly so. She's also a carnivore, and certainly enjoyed it. But as it was a huge piece, she only got to eat half of it.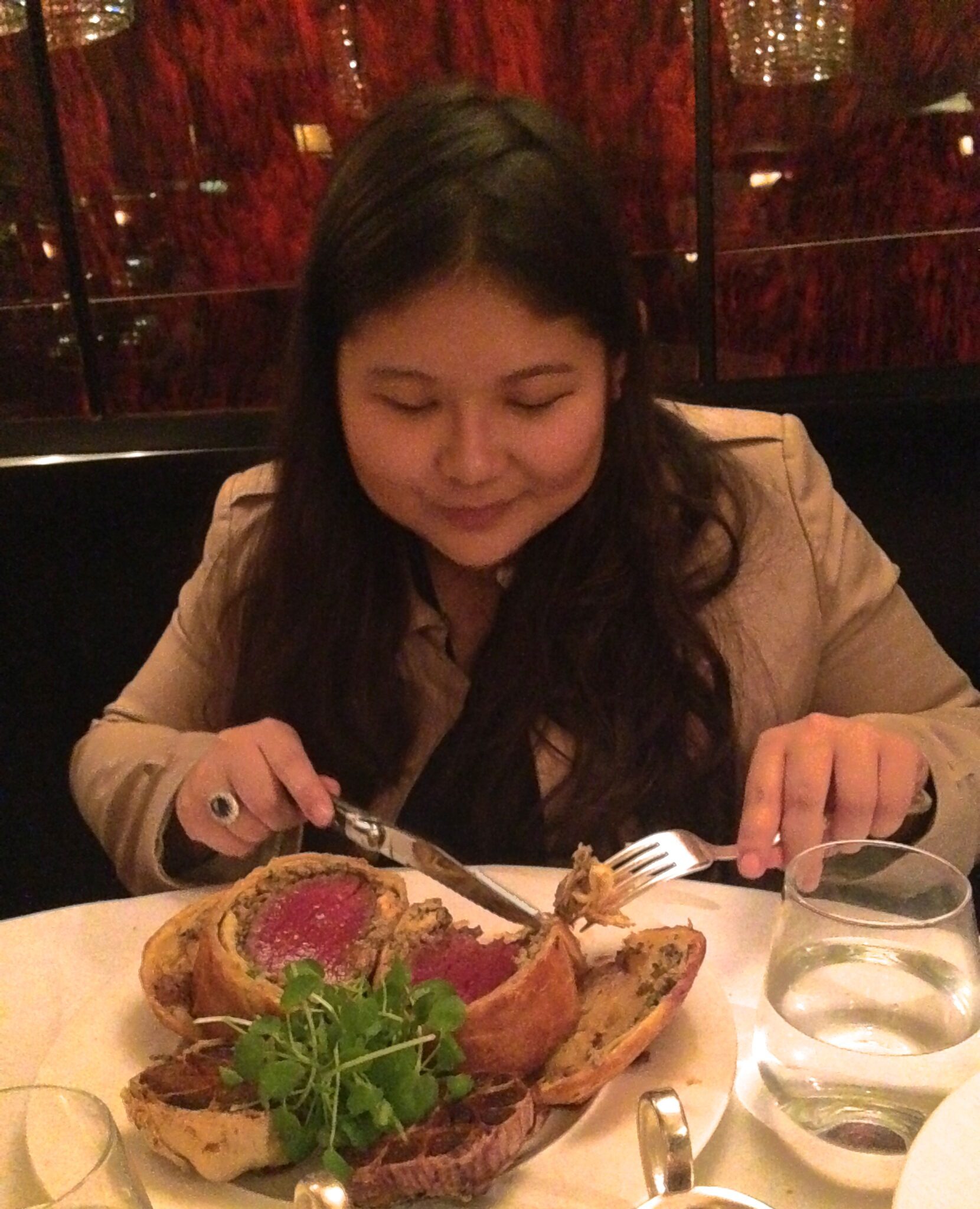 We were all so full that desserts hardly appealed to any of us. But we have only ourselves to blame for not reserving a bit of space for the sweets. 😉 Also, I have to say, the dessert menu had nothing that really jumped off the page to us but we decided for something that we thought is 'light and not heavy' and could do the least harm. So we ordered for sharing the mixed fruits flambé. We really enjoyed it, and it's a classy end to an exceptionally fancy meal.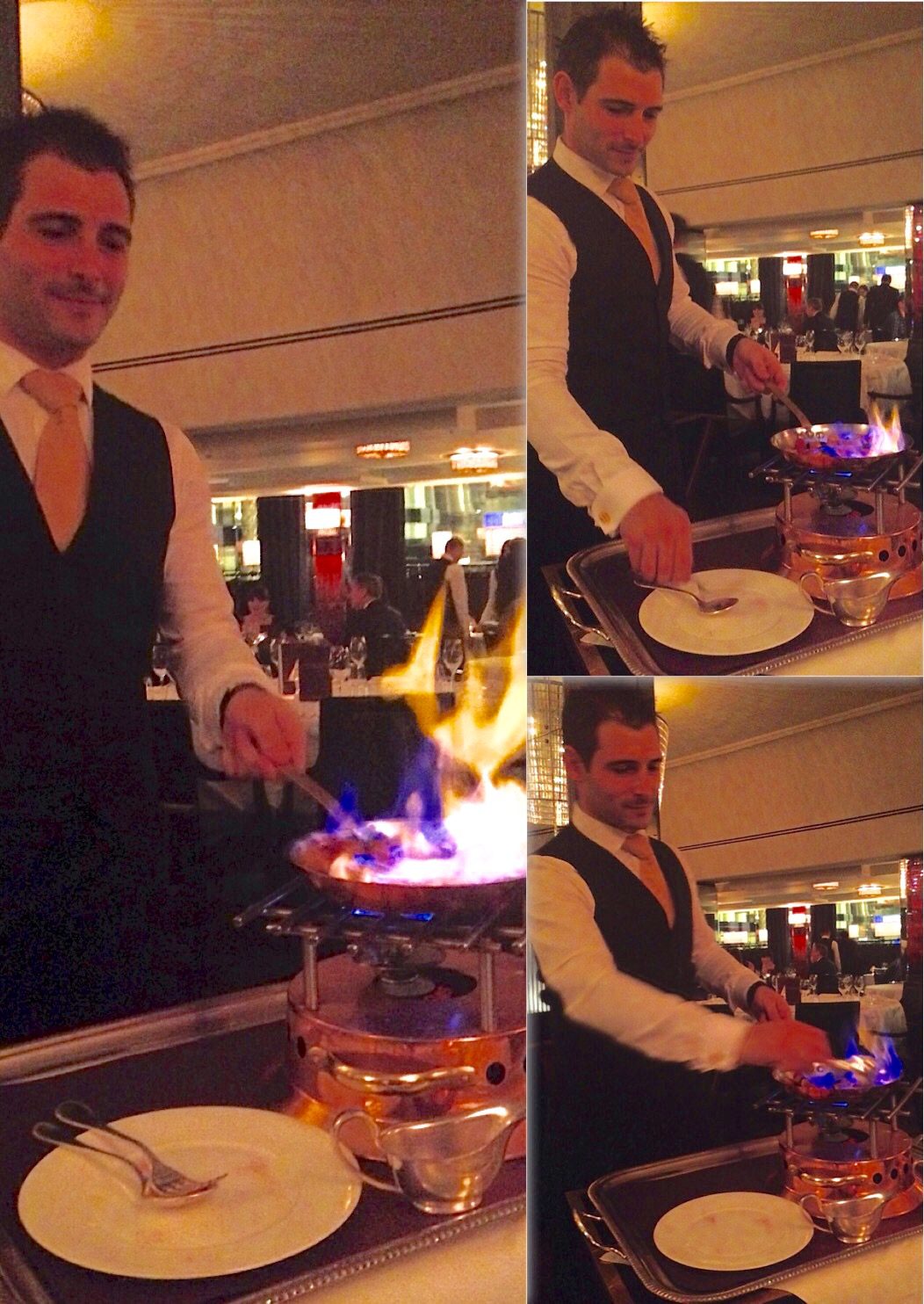 Gordon Ramsay has clearly brought good taste, technique and an interest in the restaurant, when these things were the less minimum qualifying standard they are now than an eccentricity. Overall, the food was delicious and beautifully executed. And our server was also quite charming and engaging, with exactly the right attitude in my view. When I told him that we were there for a birthday celebration he happily assured me that a mini-cake, charged to the house, will be served when we're ready for the dessert.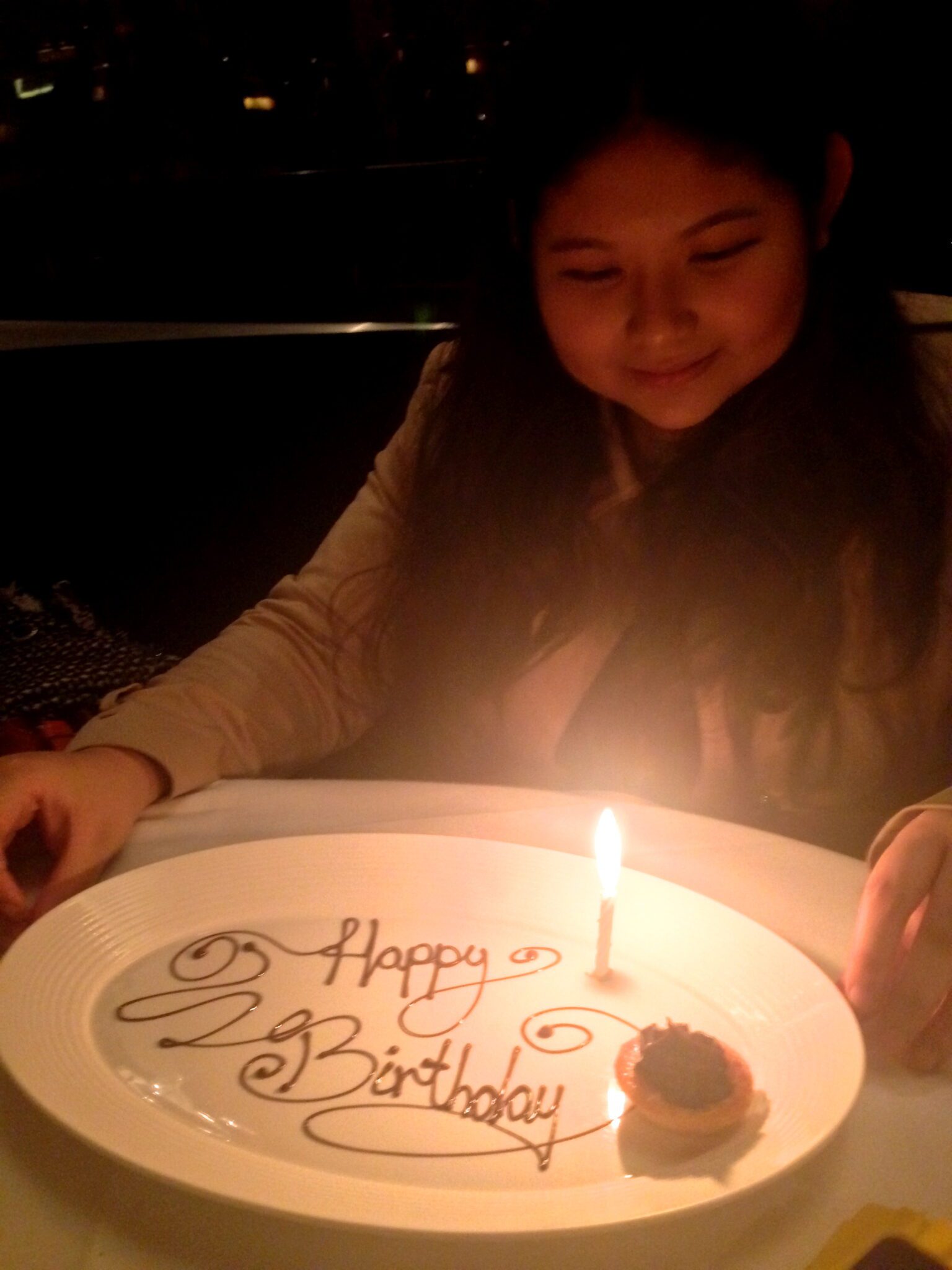 I must say that Savoy Grill is still one of London's most luxurious destinations, and I judge that you're more likely to bump into the Chairman of the Board, CEO or CFO here than a food blogger. I've recently read from The Times that they brought in a new head chef of Savoy Grill, and the very first woman to manage the kitchen in the hotel's 126 year history. So I plan on coming back here, may be for my next birthday or wedding anniversary. 😉