There is a long to-do list today, but I am sitting down to write some random thoughts, simply because, well: priorities.😃
I've lived in London for over nineteen years now but my other foot is still anchored thousands of miles away, grounded right in the midst of my hometown, in southern Philippines.  And I pride myself in being what Filipinos call a 'promdi' (Filipino slang word derived from the English phrase "from the" which is short for "from the province."), but not just a 'promdi', but rather, a Waray-promdi.  Many Filipinos may not be able to relate to my sense of place but as a 'promdi', I have a simple, distinct, yet very clear sense of my birthplace and its boundaries.  I consider both my hometown and my current place of abode, as sort of a sacred enclosure; a brief interlude between journeys to a destination beyond the physical realm — to a place God has prepared for me in heaven.  As a Christian, I believe that I am a pilgrim in this world, just passing through places, stopping by at certain locations, but it's not my final destination because nowhere in this world is my permanent home.  I have a deep sense of awareness that I am occupying a place, a position at, or on both sides of, a boundary, of two worlds. I certainly know not just by logic how massive London is.  And I don't know every corner of this huge city but I know Notting Hill very well and have walked in the neighbourhood from boundary to boundary.  Likewise I know how tiny my hometown is, and I've explored every nook and cranny of the old town when I was growing up. (it's one of the very first towns founded by the Spaniards in the 1600s and was part of the Galleon Trade route). To this very day I know exactly, at least from memory, where my hometown ends and begins.  I know it exactly by foot, or by wheels — I mean, bicycle as I used to cycle with my friends everywhere!😂
Why bring this all up?  Well, my particular comprehension of my beloved hometown is also strongly connected with my roots — my own family, and the people I know from childhood.  Having lived in London for over 19 years, one of the great blessings I get, and surely do not take for granted, is having the opportunity to see and reconnect with old family and friends especially those from my hometown who come over for business and/or leisure. It doesn't happen everyday so I take great pleasure when this kind of opportunity comes up.  I indeed count it joy that I get to spend time with anyone connected with my past, my childhood, my beloved hometown.  And yesterday, Mother's Day, I've had the opportunity to see a few of my relatives (who are on a 35 day European tour) came to London and we had so much fun catching up and talking about the good old days especially of our elders who are long gone.  There wasn't enough time to talk about everyone in the family and we sure didn't want the day to end. Anyhow, we said our goodbyes after dinner, had a short prayer for the Philippines (it's local election today), and we all look forward to get reconnected again in the near future. Lord willing, I'll see more of them in the Philippines.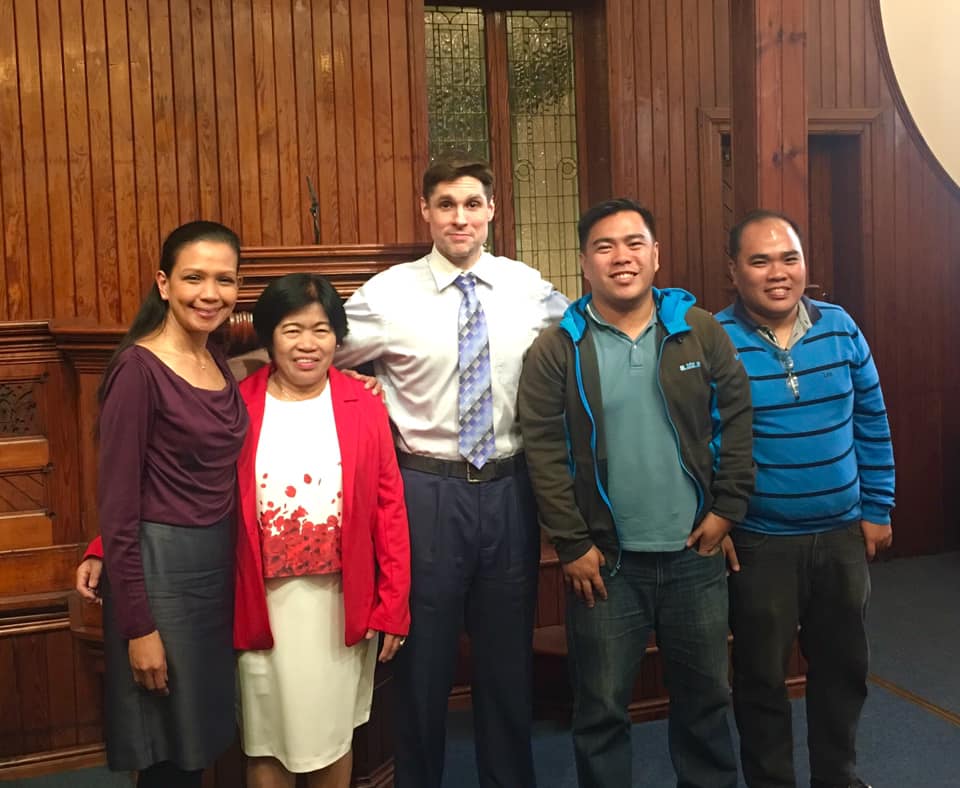 Ate Delia who just recently retired (can't believe she's 65 and sadly, she lost her husband over a decade ago), and her two kids, Farrell and Frankie, at our chapel in Kensington after the afternoon worship.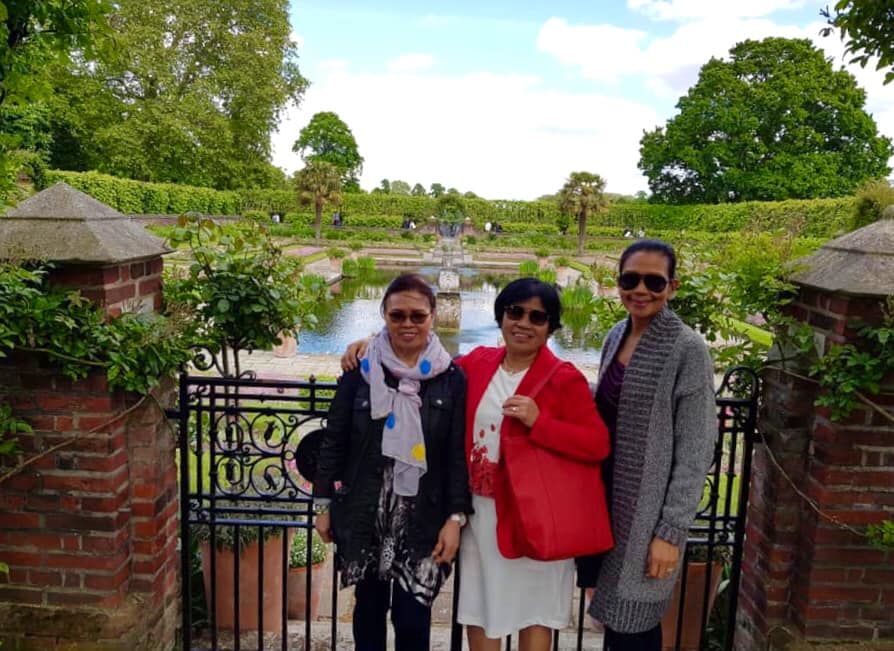 At Kensington Palace Sunken Garden with Ate Del, and another relative who lives in Surrey England, Ate Lita (she's almost 65 as well, everyone's getting so old like myself haha!)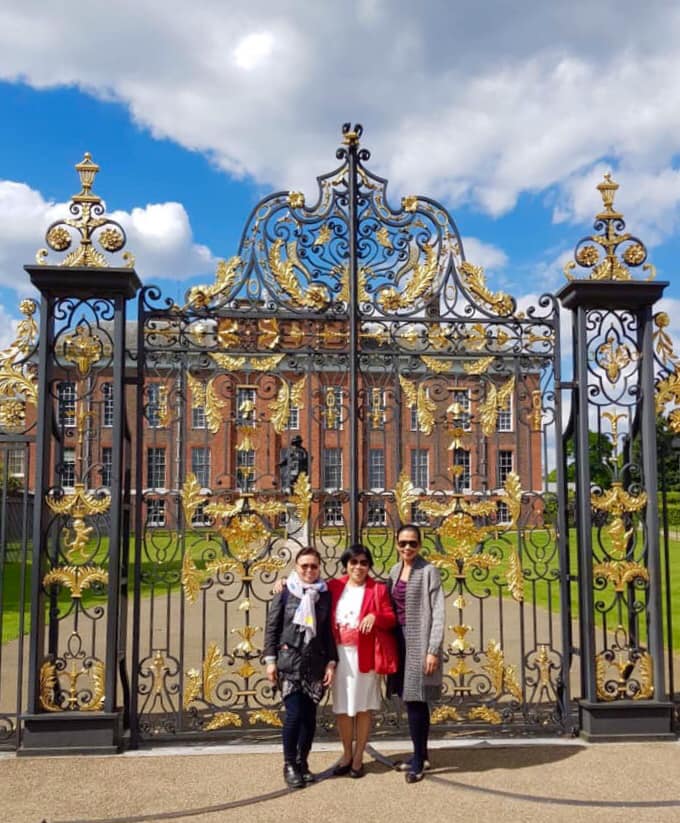 It was such a gorgeous day, sunny yet so cold, and we posed for a photo in front of Kensington Palace.