London might not be renowned for good weather but every once in a while, the sun is shining, the birds are singing and the grass are green, and we go out and enjoy the day! 🙂 The days are getting longer; it doesn't get dark until after eight o'clock in the evening and it enables me to do more outdoor activities even late at night. While taking an afternoon walk at the park last week, I saw these flowers and was captivated by its beautiful colours.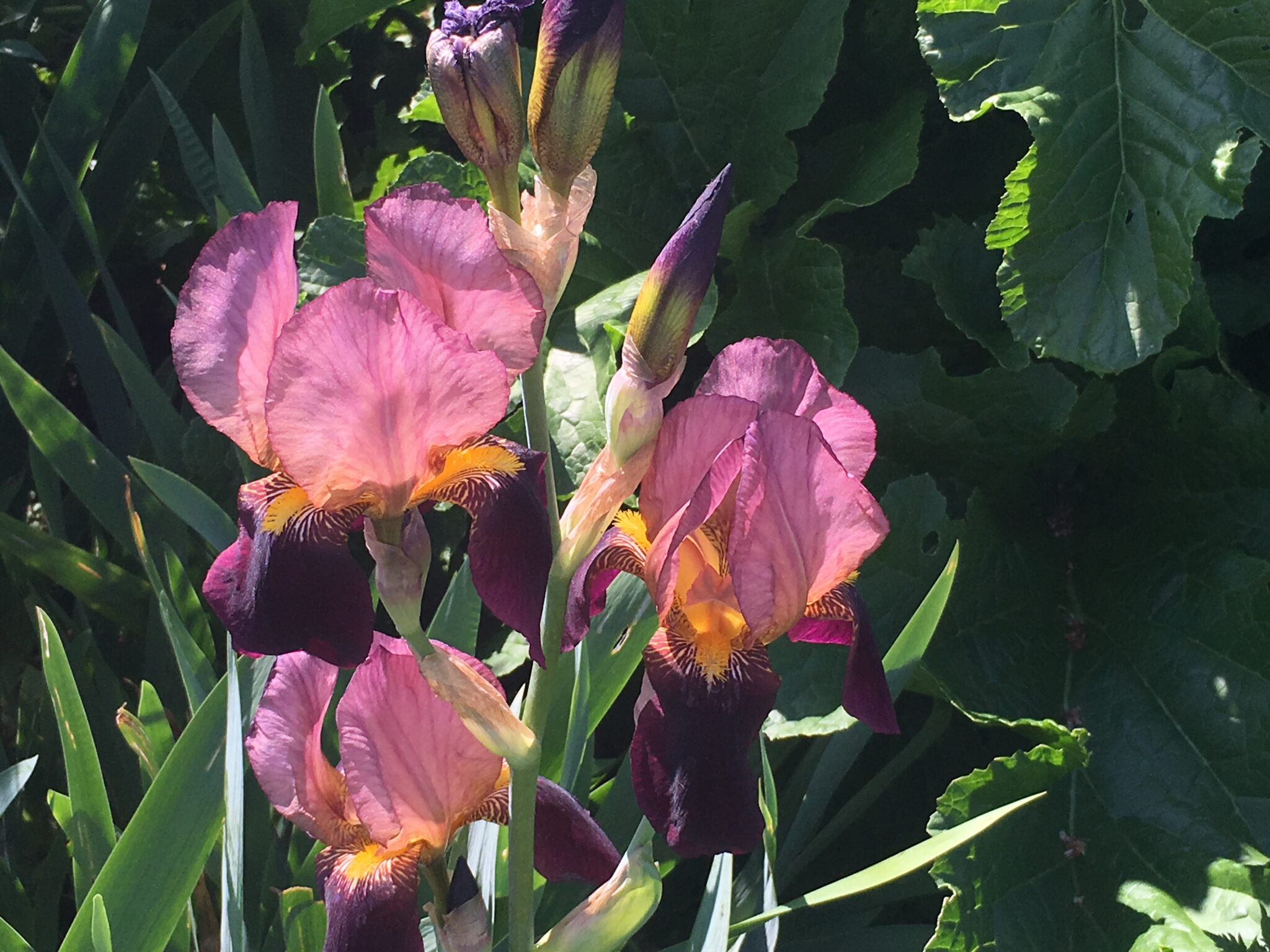 Last week I managed to run at Kensington Gardens and Hyde Park three times; on Monday, Wednesday and Friday. I am a slow runner. 🙂 And I have only started running on a regular basis from September of last year. I didn't run from January till March and tried to get back into it towards the beginning of April. My body is only used to doing spinning (cycling) class for cardio work out therefore running has been quite a challenge. I use an app on my iPhone called 'Runmeter' and on Friday the record shows that I did my fastest run ever — only 45 minutes rather than the usual 50-52 minutes. A huge achievement for me, I must say. 🙂 I am building up on it and my goal is to eventually run 6 miles; that is, three parks — Kensington Gardens, Hyde Park and Green Park — before the summer is out.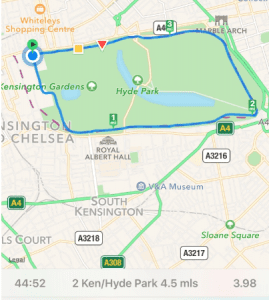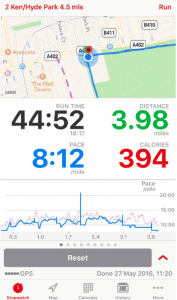 When I am not running, I am out walking around Kensington Gardens and it is part of my daily jaunts even in the winter months. Living in this neighbourhood is very convenient (it's a stone throw away to Kensington Gardens and High Street Kensington), and needless to say, quite interesting. While doing my errands it is not unusual for me to see some celebrities out and about or to bump into one or two members of the royal family. One morning, at around 8 AM, while on my way home from the gym after a spinning class, I saw Lady Gabriella Windsor, daughter of Prince Michael of Kent (The Queen's first cousin), standing right next to me by the stop light. I recognised her and because it was just her and myself, I said hi to her and we had a little chat until we crossed to the other side of Kensington Church Street. Her parents, Prince and Princess Michael of Kent, live in one of the royal apartments at Kensington Palace and she apparently lives on her own, in a flat somewhere in Notting Hill. She even mentioned that she spent the night with her parents and she was on her way to work. I told her how grateful I was to meet her and appreciated how nice and sweet she was. I think because she is one of the minor royals and not on the list of the succession to the British Throne, she has no qualms telling a stranger like myself what she's up to while traipsing around the streets of London on her own with no security officer following her.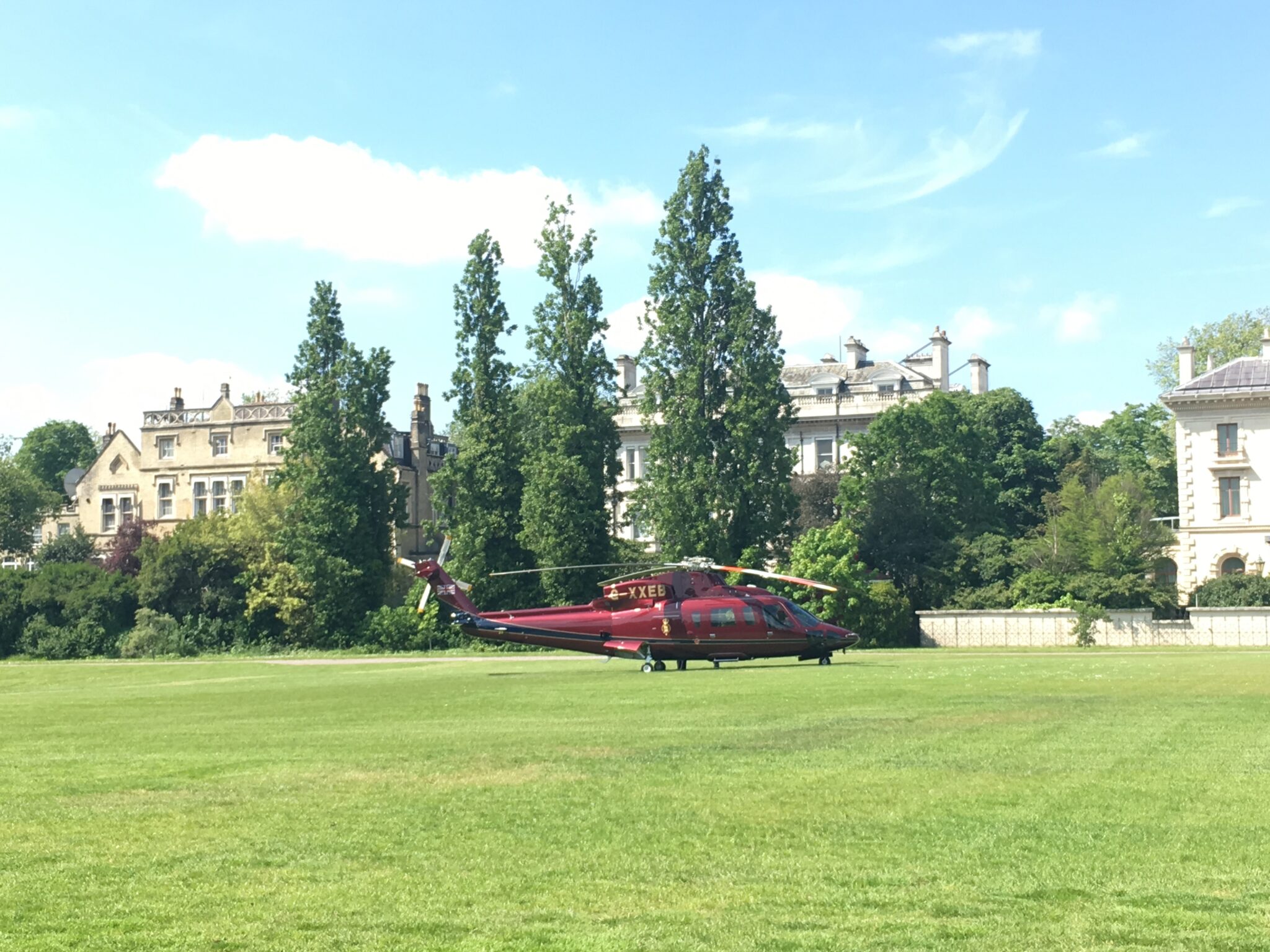 Also, one of the usual things we see around here is the royal helicopter either landing or taking off on the palace grounds. When I happen to be in Kensington Gardens I usually stop by just to check who is being dropped off or picked up. Last week I spotted Princess Alexandra (first cousin of Queen Elizabeth) getting on the helicopter, obviously for an official engagement because she's wearing a formal outfit.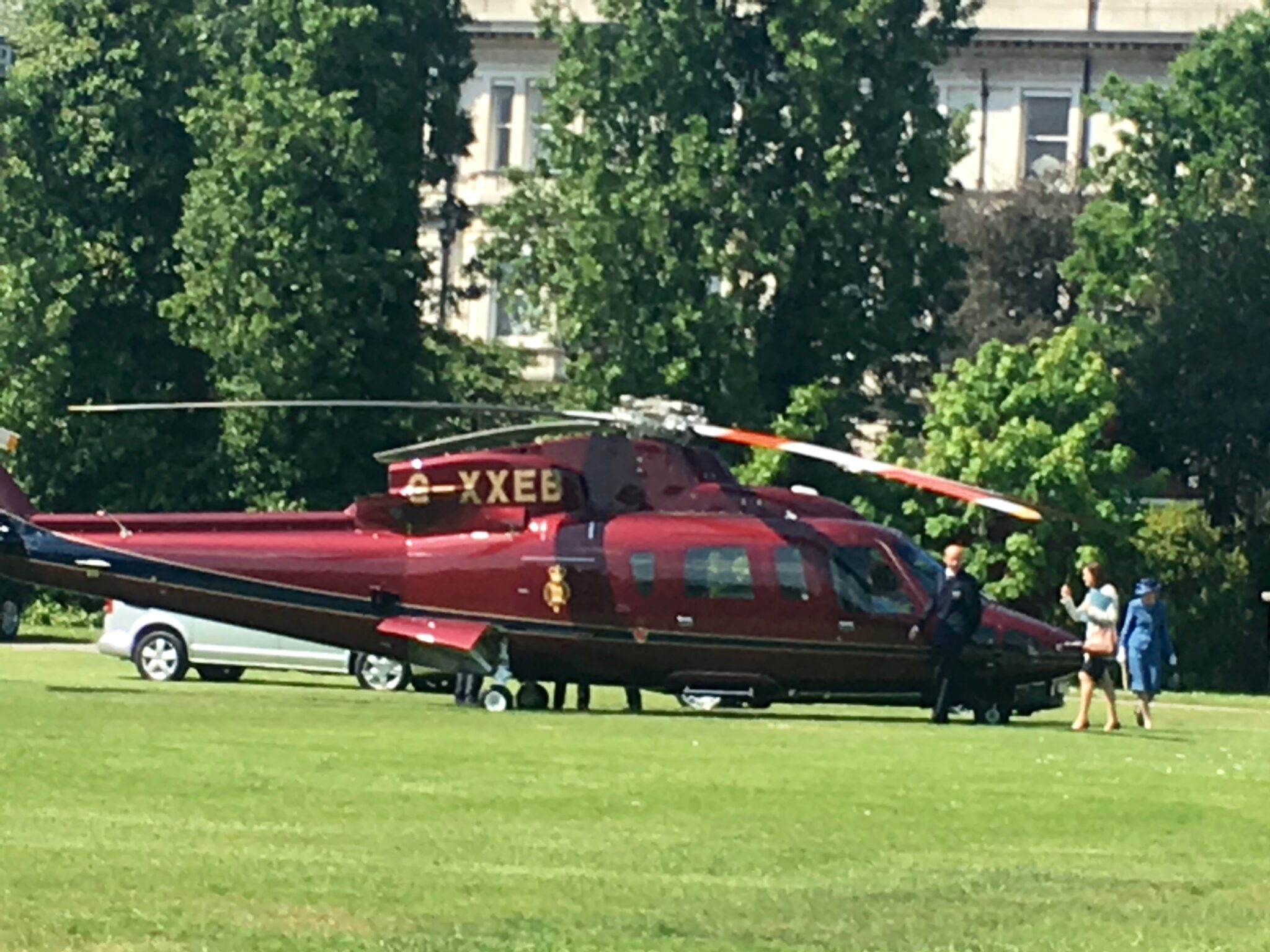 We had some beautiful sunny days last week and I saw the Duchess of Cambridge twice. First, on Monday she was with Prince George playing with some police officers in front of KP private/residential entrance, and little George was sitting on top of the police motorcycle. Second sighting was on Thursday while the Duchess was wheeling the pram right in front of the public entrance to Kensington Palace, with Prince George in tow. I thought about approaching her to say hi and have a closer look at Princess Charlotte who's probably sleeping but I decided not to. I've already seen Prince George walking around the public grounds of Kensington Gardens with her nanny a few times and he's such a cute little boy with chubby cheeks. One time he even walked right in front of me with his nanny, and I didn't realise it was the little prince until after he was walking away and looked back waving at me.
So yes, royal sighting has been the norm around here. I've seen the Duchess of Cambridge on numerous occasions in the last five years; a handful of times while she's walking with Prince George and/or with Lupu (their dog) at Kensington Gardens; walking to a shop in High Street Kensington or sometimes driving in and out of the Palace with Prince William, or sometimes bring dropped off or picked up by the helicopter from the palace grounds. When I saw her at Starbucks on Kensington Church Street one morning (years ago when she was pregnant with Prince George), I was tempted to ask her for a selfie or an autograph but I didn't. I said hi to her and she smiled at me and said hello. I must say that she's very photogenic. The first time I saw her in person I thought that if she isn't the future Queen of England I probably wouldn't even take a second look at her. In saying that however, she's very friendly and quite nice. Last year a letter was sent by the Duke and Duchess of Cambridge to the media industry (or anyone paying paparazzi photographers) asking them not to publish unauthorised photos of their children. I am fascinated by the royals; I have read a lot of royal biographies and it has been a great blessing to actually see some of them in flesh. 🙂 I am very grateful to the Lord for allowing me to live in this neighbourhood.
Note: The featured image is Kensington Palace. That's the public entrance to KP Museum. Taken on Thursday last week using my iPhone.