All over Britain there are ancient castles, royal palaces, stately homes and charming cottages that adorn the landscape. Hever Castle isn't as massive and grand as the other castles but it has a very colourful history. Not only was it Anne Boleyn's childhood home but also later became the English country home of Anne of Cleves. Anne was the second wife of Henry VIII and Queen of England from 1533 to 1536. Her marriage to Henry VIII, her execution by beheading, made her a key figure in the history of English Reformation.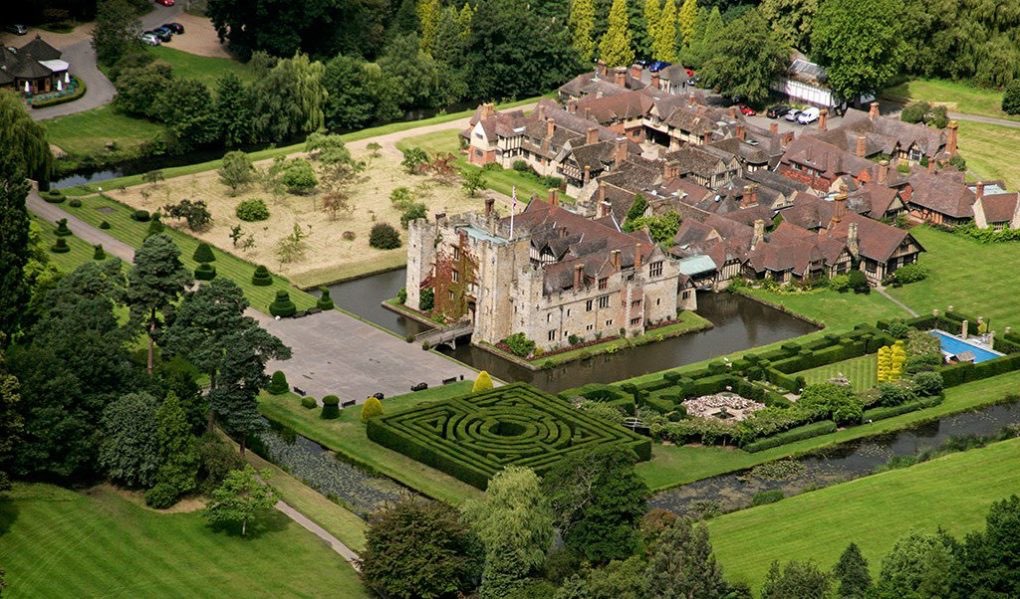 A Norman baron named William de Hever, came to England during the Conquest is believed to be the first owner of Hever Castle. He became Sheriff of Kent in 1272, the first year of Edward I's reign. The castle came into Boleyn family when it was bought by Geoffrey Boleyn in 1462. Geoffrey became Lord Mayor of London in 1457; his son William Boleyn who inherited the Castle on the death of his father in 1463 passed it on to his son, Thomas, Anne Boleyn's father.
Thomas Boleyn married Elizabeth Howard, daughter of the 2nd Duke of Norfolk and had three children: Mary, Anne (second wife of Henry VIII) and George. Upon Anne's return from France in 1522 she joined the Queen of England, Catherine of Aragon's household as one of her Lady-in-Waiting. But she continued to visit Hever Castle regularly. In fact, seven of Henry VIII's surviving love letters to Anne were sent while she was residing at Hever in 1528. After Anne's execution in 1536, her father Thomas continued to live at Hever until his death in 1539, leaving his elderly mother Margaret.  Then Thomas Boleyn's brother, James, then inherited the Castle and sold it for £200 (£100,000 in today's money) to the crown by indenture on 31st December 1540.
Ownership of the Castle passed on to Anne of Cleves, fourth wife of King Henry VIII, after King Henry VIII divorced her in 1540 . It is not known how much time she spent at the Castle but she owned the property until her death in 1557. There is a surviving letter written by Anne of Cleves to her stel-daughter Mary Tudor in 1554 signed 'from my poore house of Hever'.
This medieval castle is pretty enchanting, and the 125 acres garden with a man made lake is quite picturesque and 'Instagram-worthy.' 🙂
The "Astor Wing" (the buildings connected to the castle as seen on the aerial view photo) was built by the wealthy American William Astor who bought the castle in 1903 and spent £10M on a 5-yr restoration project. He brought the derelict castle to bring it back to its former glory and donated a lot of money to charitable institutions in Britain. He was made a peer, styled as "1st Viscount Astor" for his contribution to war charities. The current 4th Viscount Astor is former PM David Cameron's wife, Samantha Cameron's, step-father.
Summer is the best time to visit Hever Castle. It is such beautiful place; visitors are allowed to have picnic in the gardens and the surrounding grounds. It's just an hour by train from central London and it's a great place to visit for any history buff. 🙂 I'll let the photos speak for themselves.