"I am going to treat you, Sister Elna. Where would you like to go?" asked my friend Adiben over the phone three weeks ago. She recently got a job promotion and wanted to invite me to dinner, and asked me to pick any restaurant in Kensington. I wasn't sure it mattered too much, I told her. She knows I am not picky with food and I'd rather have her decide where she wanna eat.  I had some fancy meals coming up anyway — a soirée the week after; a dinner invitation in three weeks to a rather special venue.  But I gave her question some thought, and sent her a list of restaurants that she can choose from.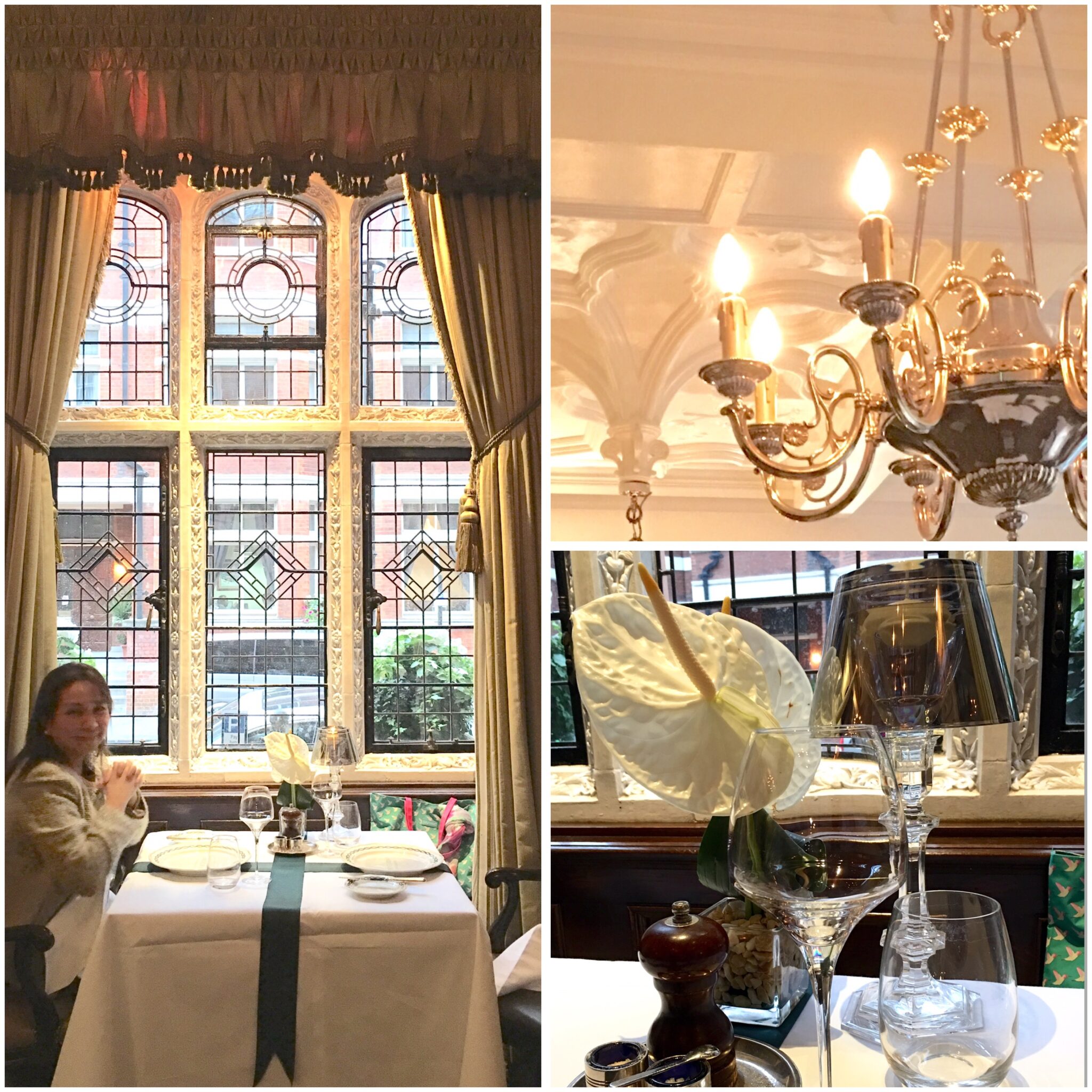 We settled on having the celebratory meal at Cheneston's.  It wasn't on the list of restaurants we considered but as we were walking down High Street Kensington, it started to drizzle, and because we didn't have an umbrella we decided to go in and check the restaurants at Milestone Hotel.

After checking the menu, Adiben decided that we should just eat at Cheneston's. Cheneston's takes its name from the old English for Kensington, and is a pretty space; dark ornate mahogany furnitures, Victorian windows, fine décor, and with friendly service. Stepping into the restaurant is like taking a step back into another century.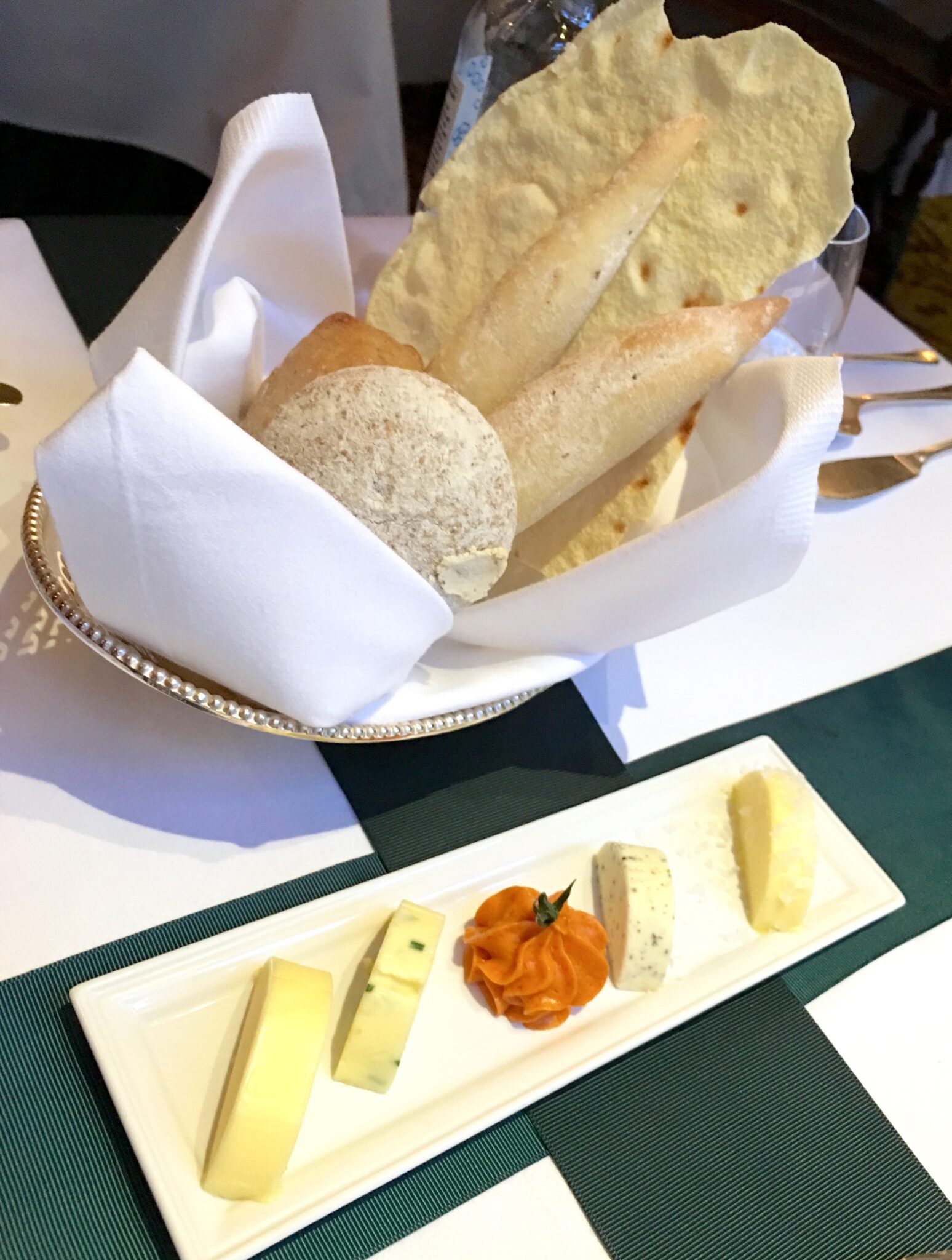 Despite having no reservation, we were seated promptly.  Shortly thereafter a server brought the menu, took our order, and brought a beautiful silver basket full of warm homemade breads. The bread was pretty good eaten on its own but it was excellent slathered with flavoured butter: salted, unsalted, fresh herbs, tomato, and black truffle. The temptation was so strong to pig out on bread, but we restrained ourselves.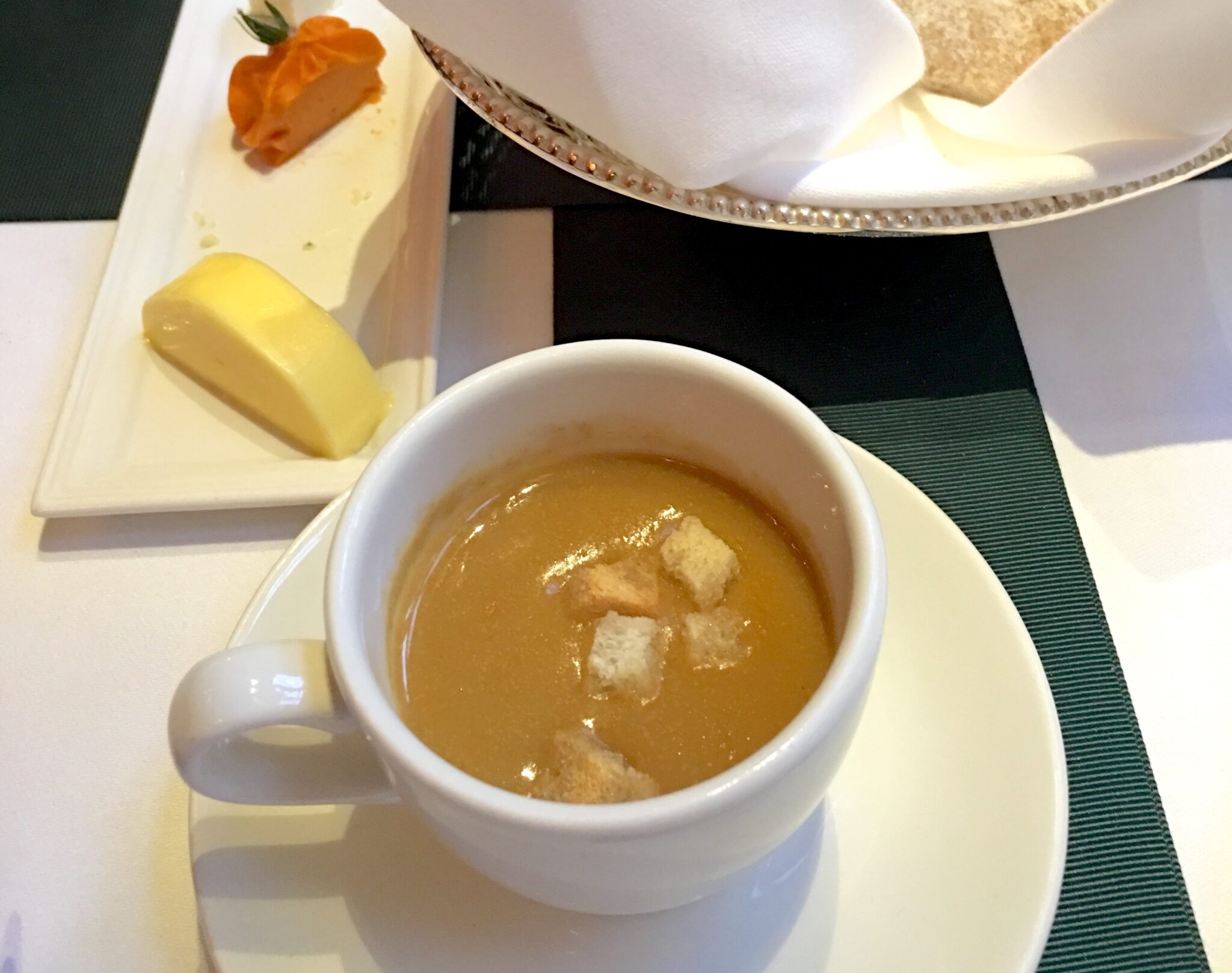 While eating bread, the server showed up with the obligatory demitasse cup of soup which was delicious. Had we known there's a complimentary soup we would not have ordered a starter. I had Bea's chicken noodle soup (an old recipe by the hotel's founder and owner, Bea Tollman), served with a mini-chicken pastry which was a big surprise — flaky, filled with minced chicken, and quite lovely.
Adiben had pea soup which she said is just an ordinary soup and nothing special really. Both of our main courses, however, were exceptional. I tasted Adiben's as she insisted I should, Pot Roast Dover Sole, and could see why she was very impressed.  It came with sauteed mushrooms, potatoes, and green beans.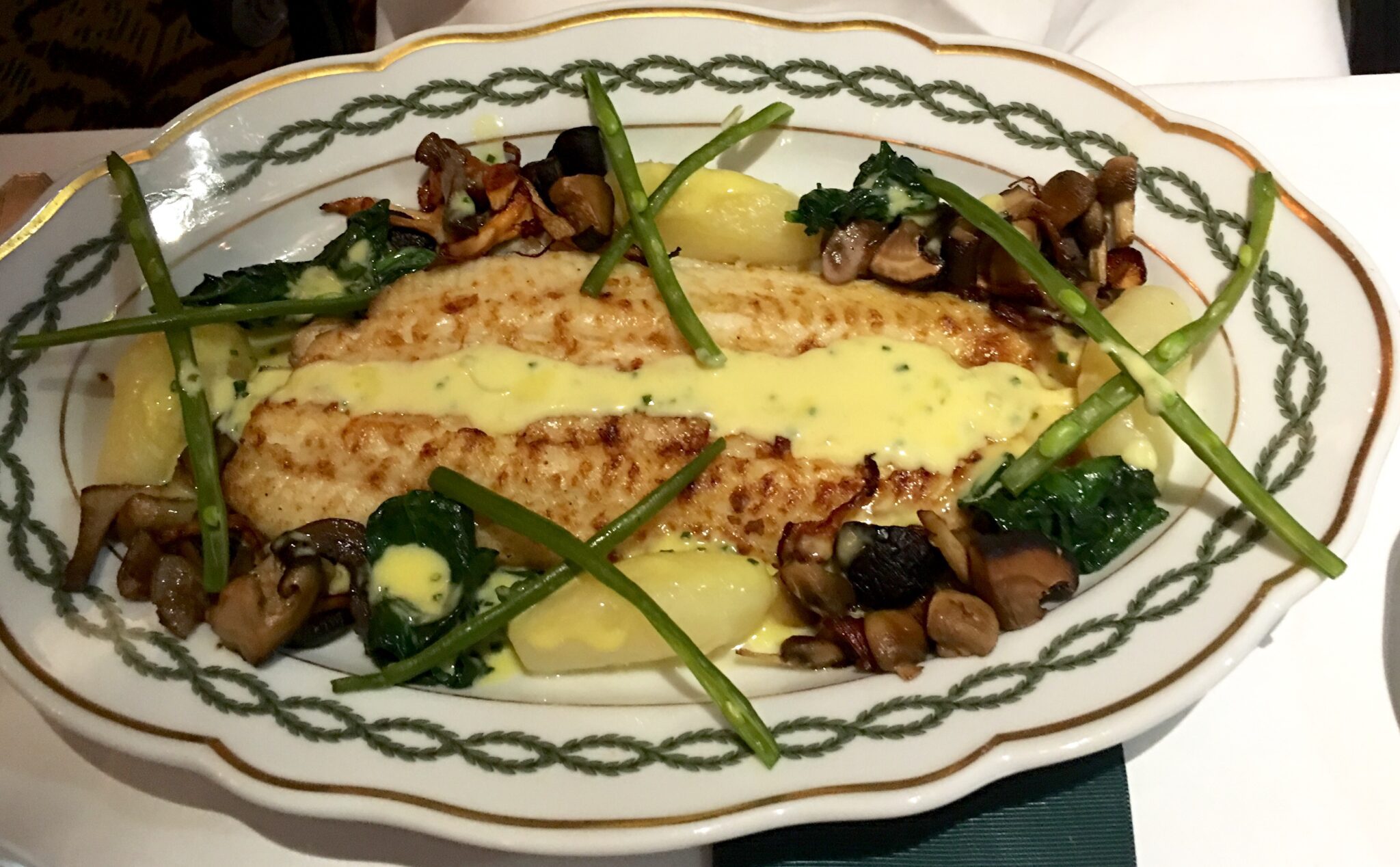 Mine was Piri-Piri Baby Chicken served with crisp salad, roasted potatoes, and green beans. Very simple — and very, very delicious. I could tell that the potatoes were fried in duck fat — flavourful and addictive.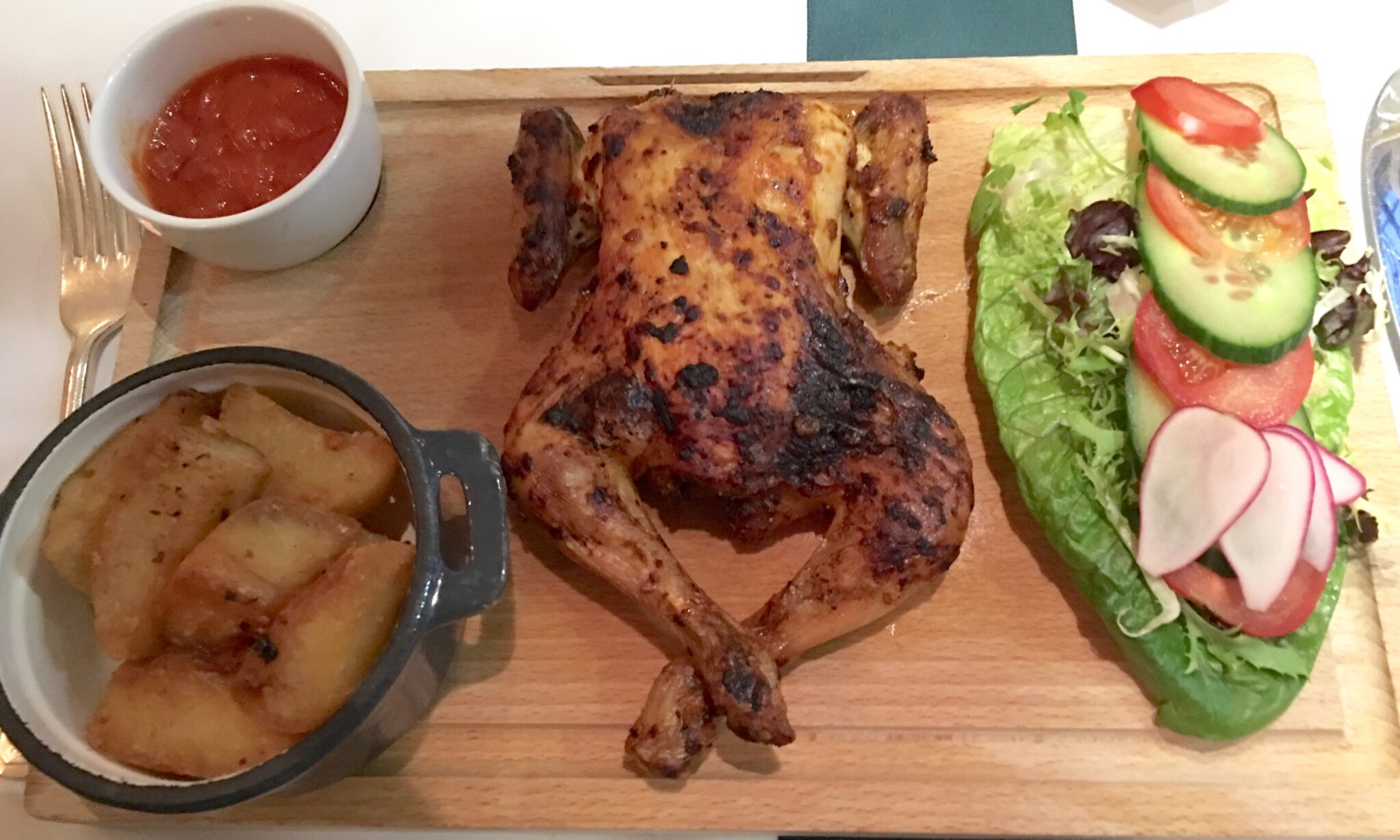 Adiben and I were so engrossed discussing the current political situation in Philippines (oh, did I mention we both love to talk about politics and current events? She was an activist and participated in anti-Marcos demonstrations during her college days, and though I wasn't an activist like her, I took up political science in college so that's what we talk about 90% of the time over meals or tea). We were busy chatting and eating slowly that by the time the server came by to ask if we were ready for dessert about an hour after the main course was served, we were too full already. Rather than order sweets we just asked for herbal tea to finish off the meal.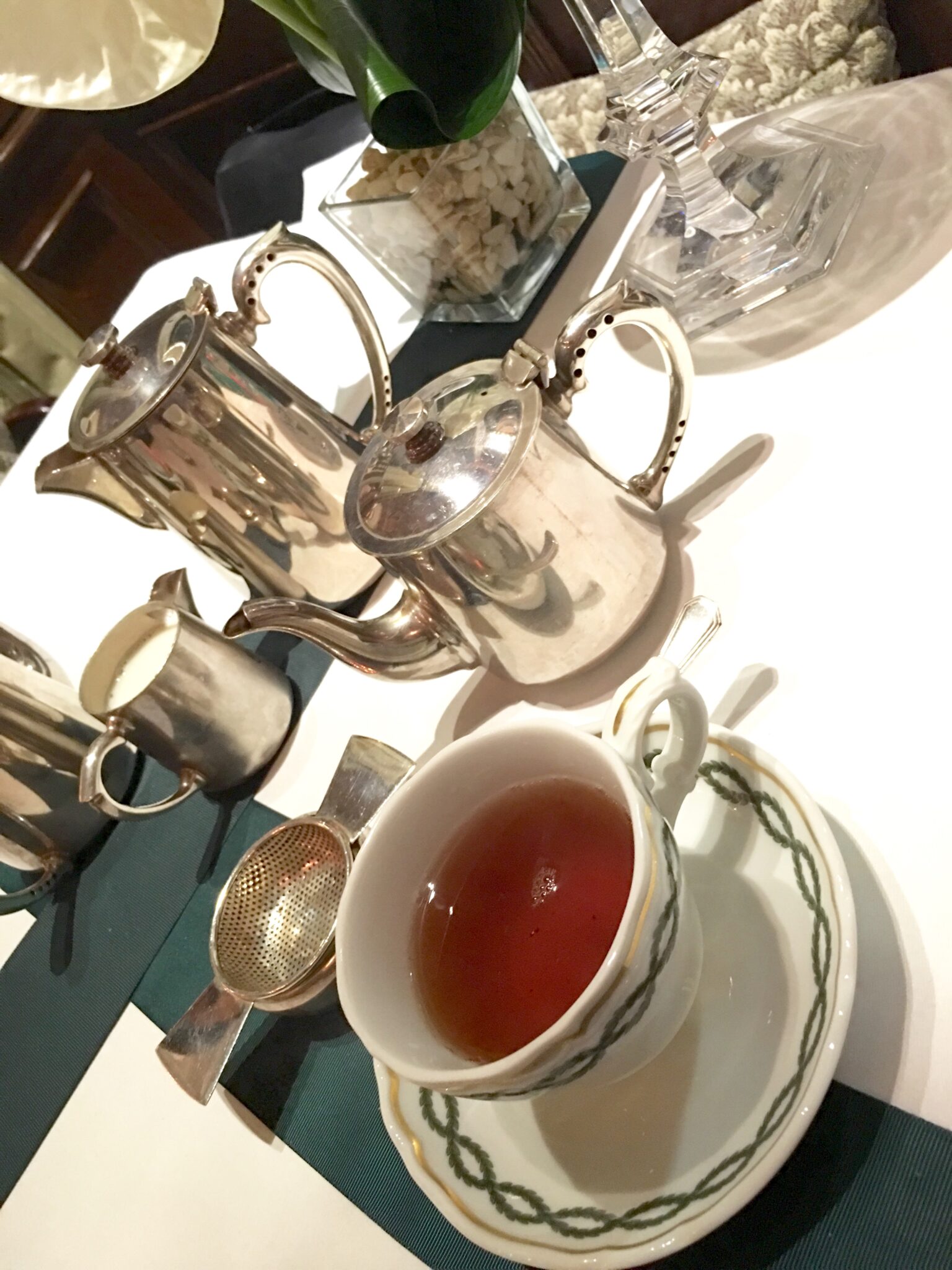 Adiben had peppermint tea, and I had chocolate heaven – the strong chocolatey taste was really nice. Though I was told it was best served with milk, I didn't bother to add any milk and enjoyed it on its own.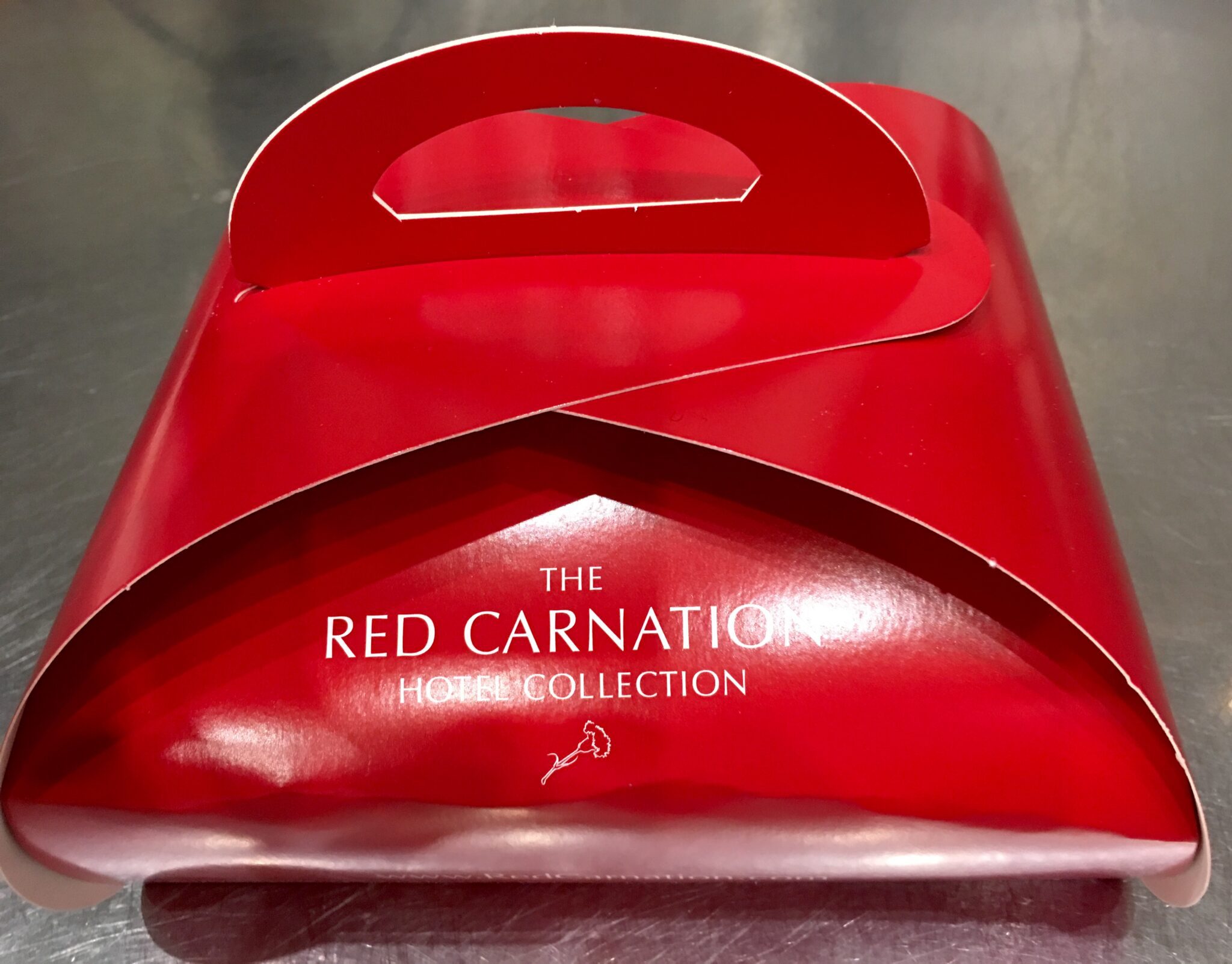 The main course was such a huge portion (I'd say, it's good for two people) and we both couldn't manage to finish even half of it. So in a true 'Red Carnation' fashion we left the hotel with a red take away box. 😉 The service was excellent; we really enjoyed the food, the fellowship, and left the hotel quite satisfied and happy — at a rather eye watering price. 😉  Thank you so much for the special treat, Sister Adiben!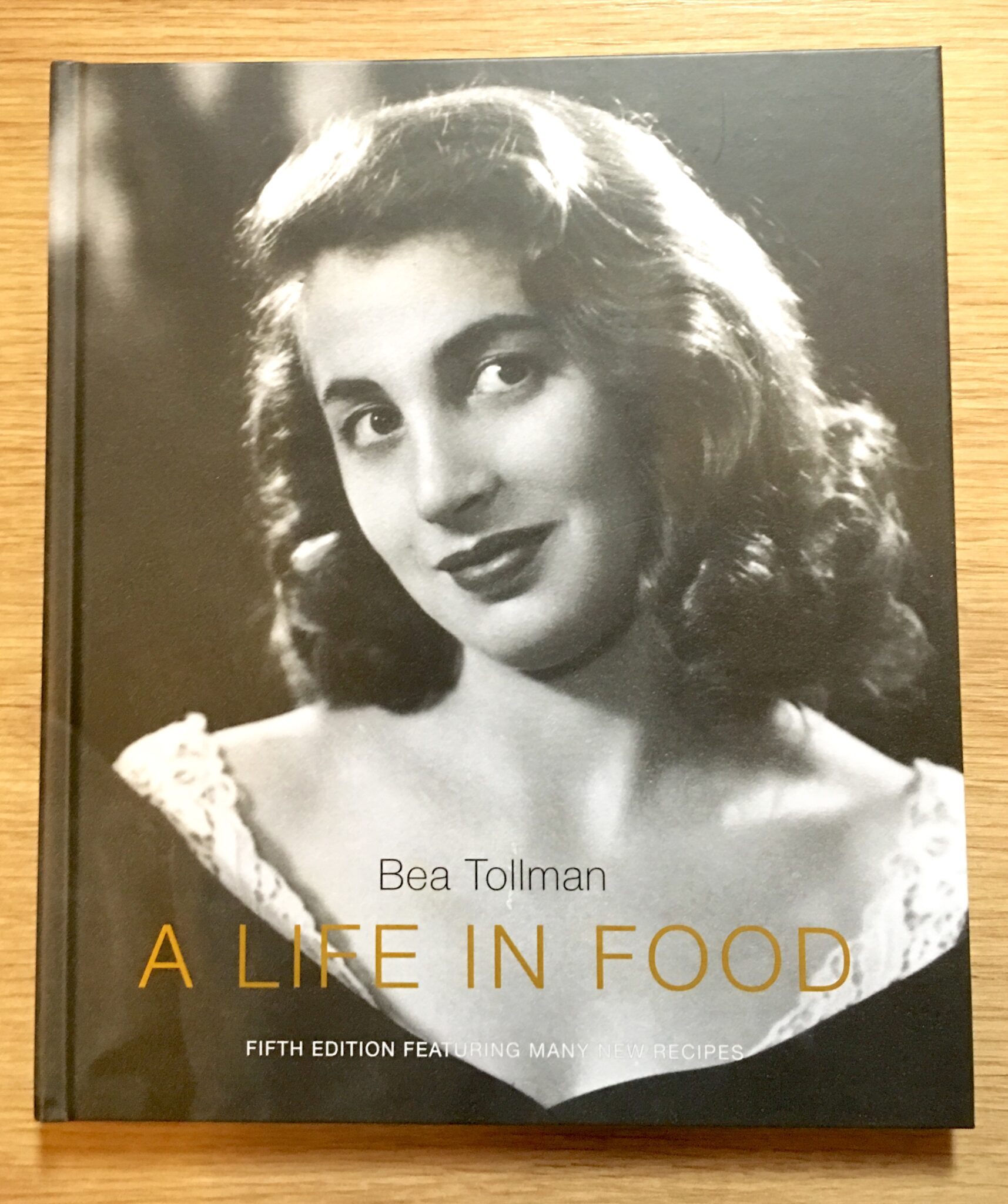 On our way out, I noticed the book on display at the reception, and I quickly tried to browse it. Adiben went into the concierge and quickly paid for the book, and gave it to me as a gift — thank you, Sister! I love the book  — Ms Tollman's personal story that came with each recipe is an enjoyable read. I found out after reading it that all proceeds from sales of the book are being donated to three children charities; two in the UK, Starlight Children's Foundation and Great Ormond Street Hospital for Children, and one in South Africa, The Amy Beihl Foundation. Bea Tollman's story is quite fascinating and inspiring — she worked so hard with her husband; founded a restaurant in South Africa back in the 70s with herself as the chef, the business grew, and they eventually expanded into the hotel business, and now they own The Red Carnation Hotel Group, and The Milestone is one of the sixteen hotels they own. Also found out that Chesterfield Hotel in Mayfair, where Adiben and I once had afternoon tea a few years back, is also one of the hotels under the Carnation Group. I'd love to get my book signed by Ms Tollman but she lives in South Africa. She's one lady I wish I could have tea with and have a chat. Judging from the book, she seems like a very wise woman. I could listen to her talk for hours on end. I have tried a couple of her recipes and were both a huge success — will do a separate review another time.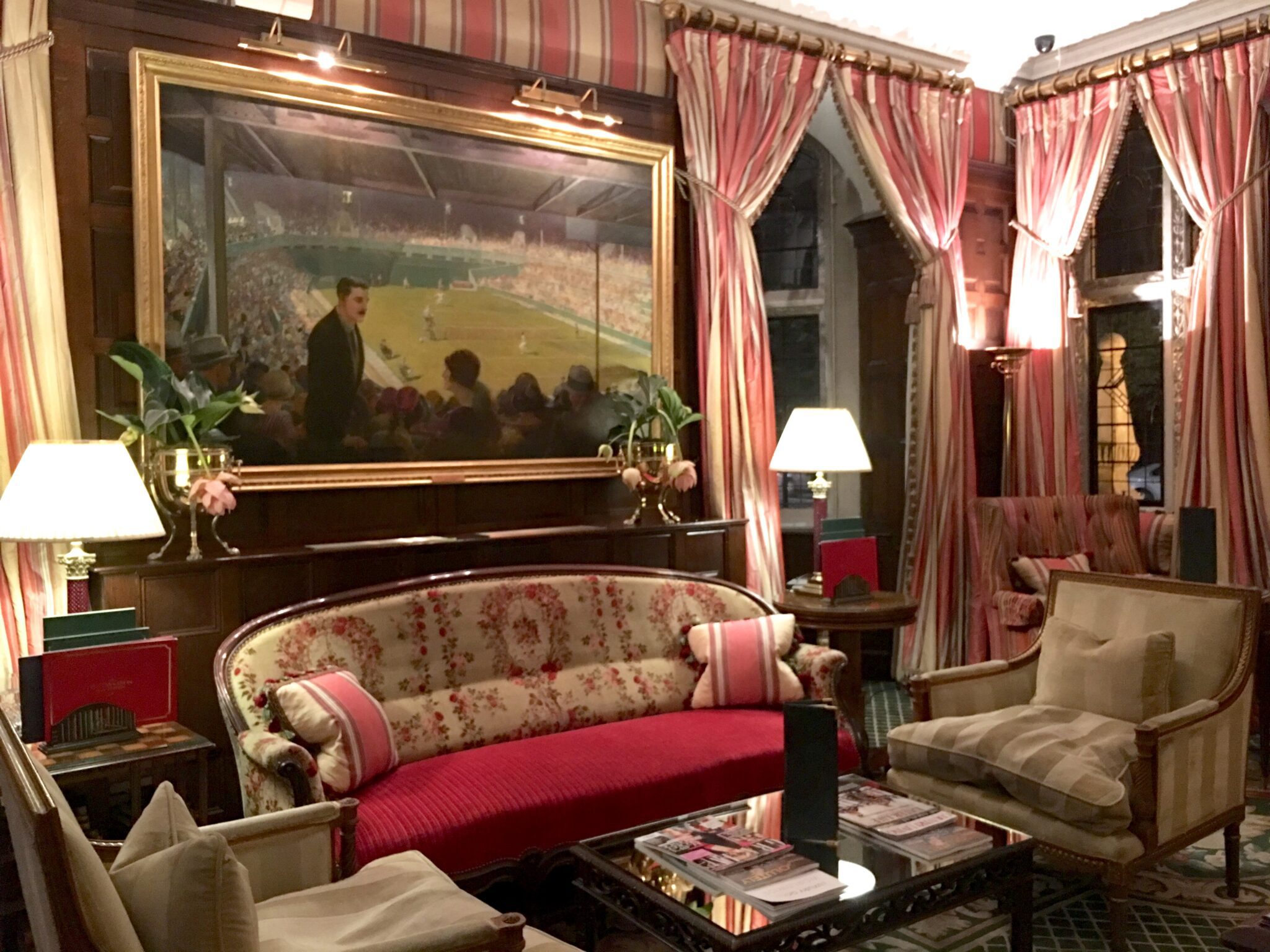 As we were heading out I took a snap of the very comfortable corner in the lounge. When we got in we saw this room full of people having afternoon tea. We thought of coming back for tea sometime, may be for a birthday or another 'milestone'. I highly recommend Cheneston's at Milestone Hotel for a celebratory meal. But even without a special occasion to celebrate — for those who have deep pockets — it's a great place for dining. It is located on the corner of Kensington Court and High Street Kensington right in front of Kensington Palace.
Note: Featured image as well as the second photo of the restaurant were taken from The Milestone Hotel website. 
Update: 7th December 2016.
Here's the link to my 
review
 of 
A Life in Food